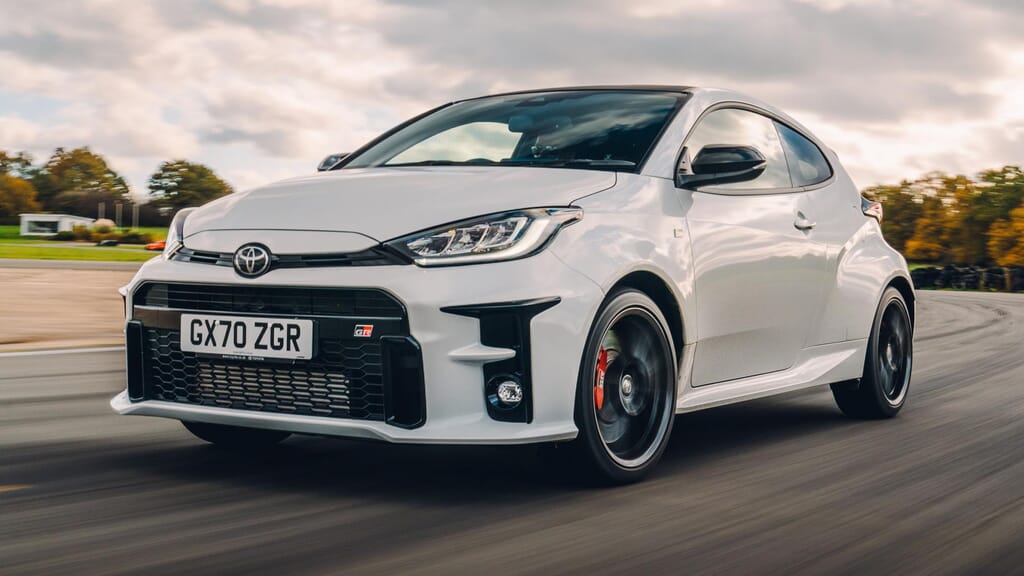 At Windrush Car Storage, our clients run the gamut. Of course, we welcome plenty of monogamous owners who trust our classic car storage in London and the Cotswolds to keep a cherished vintage in the form of its life. But then there are those clients whose turnover of vehicles is a little faster, using our prestige car storage to keep investment vehicles primed for resale – and enjoying all the benefits of our status as an HMRC Customs Warehouse.
Investor or enthusiast, you'll want to hear about recent developments in the car market. Of course, vehicle valuations are notoriously hard to call, but last month, the experts at Hagerty noted an unmistakable trend in their latest market report. If you were driving in the '80s and '90s, you'll remember the homologation specials: road-going versions of the era's competition cars, complete with fearsome turbocharged performance, stripped interiors and box-arched attitude unlike anything else on the road.
Recently, we've been able to enjoy a modern interpretation of the homologation car in the acclaimed Toyota Yaris GR, but with buyers in the 45-65 bracket rediscovering the cars of their youth, it's the rise of the classic homologation specials that we're focused on here. "Hagerty Price Guide values of many high-performance '80s and '90s modern classics have been rising quickly," says John Mayhead, Head of Automotive Intelligence UK. "Hagerty believes the combination of low production numbers, high performance and solid motorsport credentials gives these cars exactly what the market wants."
If you're lucky enough to own a homologation special, be sure to enhance its lifespan and protect its value with our classic car storage. Meanwhile, if you're an auction regular, keep your eyes peeled for these five investments.
Ford Sierra RS Cosworth
Produced from '86 to '92, the Cossie's stock is rising fast, with values up by an average of £20,200 over the past year and pristine examples commanding up to £75,000 at auction houses like Bonhams. Unmodified models are rare and highly sought-after, but even if your '86 is showing wear and tear, you might be surprised by the return: in February, ACA sold a Cossie that Hagerty rated just #3 (good) for £59,400. If you own one, don't mess with the spec – and protect it with long term car storage whenever you're not driving.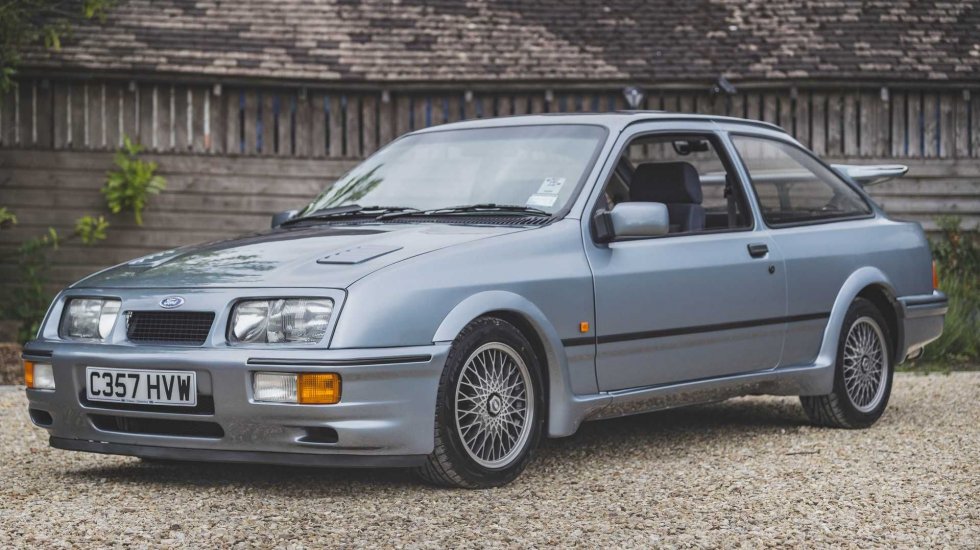 Audi Quattro Sport
Launched in 1980 and achieving instant rally glory, Audi's four-wheel-drive icon has climbed the valuations almost as fast. Just a year ago, an 'excellent' example would change hands for £265,000: today Hagery values the same model at £284,000, with concours examples rocketing to £404,000. That's not just 'in theory', either: in February, Artcurial sold a motorsport-prepared, ex-Race of Champions Sport Quattro S1 for a staggering €2.016m, more than twice its pre-sale low estimate.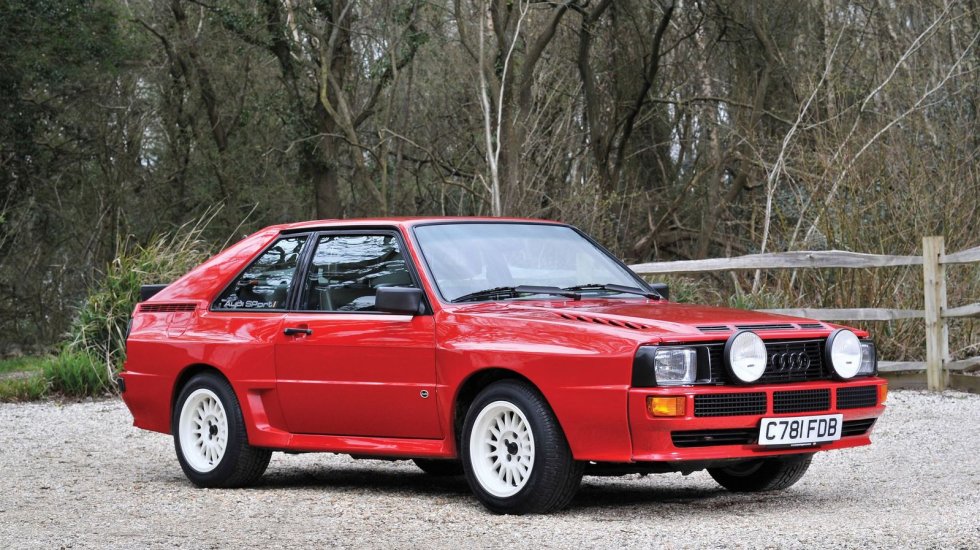 Lancia Delta HF Integrale
Rewind 15 years and the Lancia Delta HF Integrale was a slow mover with a top guide price of £7,500. But what a difference a decade makes. By 2015, Hagerty valued an 'excellent' example at £40,300, rising (a little slower) to £50,200 by late 2019, then spiking in the past year to £64,500 for the same model, and up to £85,400 for the very best. If you secure one, keep that valuation ticking steadily upwards with prestige car storage.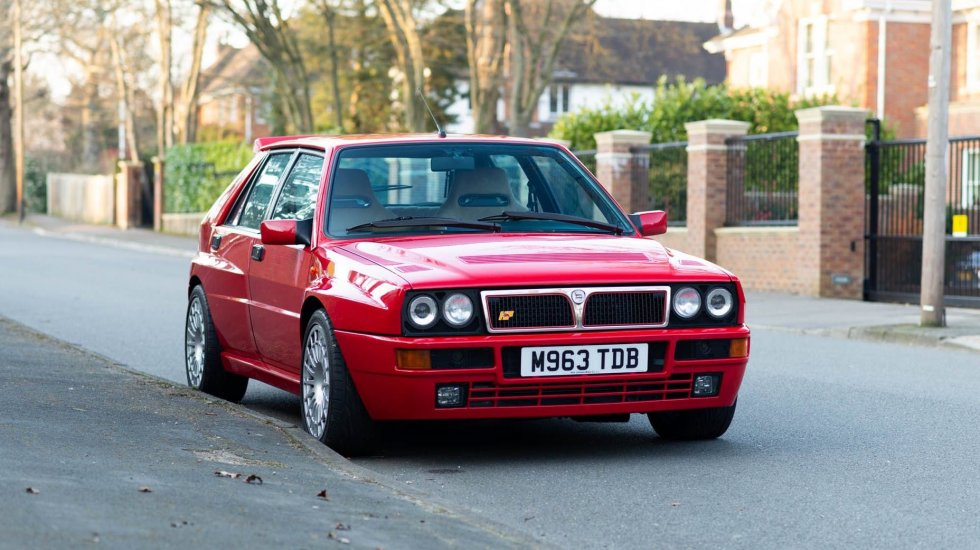 BMW M3
Debuting in '86 with a mighty (and non-turbocharged) 200hp, the M3's cultural impact is reflected in its modern valuation. The standard coupe will give solid return on investment – but the real prizes are the special editions, with average values of the Evo II rising from £57,575 to £64,025 over the past year. At Windrush, we've welcomed countless M3s to our long term car storage in London and the Cotswolds, so you're in safe hands.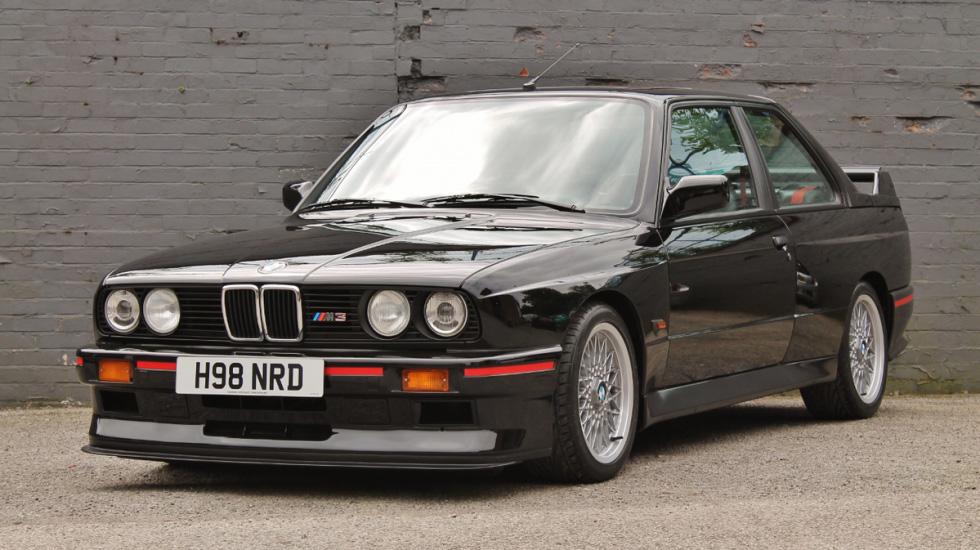 Renault Clio Williams
It snatched the hot hatch crown from Peugeot back in '93, but for many years, valuations of the Clio Williams remained frustratingly static. No longer: a surge of interest over the last year now sees the Hagerty Price Guide pegging an 'excellent' example at £18,100 and noting that values across the board are up by an average of £5,700 in the year.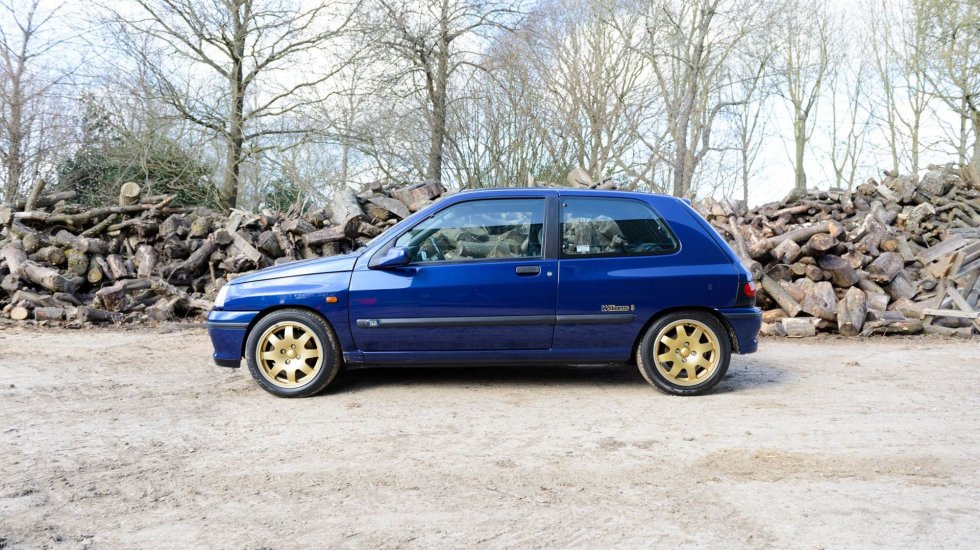 Windrush classic car storage – the home of homologation specials
With the homologation specials of yesteryear now commanding top prices – and the Toyota Yaris GR joining the pantheon – you'll want to keep your example in perfect running order, whether it's for investment or enjoyment. Come to Windrush. Our classic car storage is run by experts and enthusiasts who know your cherished model inside-out.
From our famous 12-step induction programme to our ongoing mechanical checkovers, we'll provide long term car storage that's tailored to you. And remember: thanks to our new status as an HMRC Customs Warehouse, our prestige car storage sites can offer a host of tax breaks on imported cars.
Windrush's expert team is ready to safeguard your vehicle at our long term car storage in London and the Cotswolds. Drop us a line today on info@windrushcarstorage.co.uk
At Windrush Car Storage, our clients run the gamut. Of course, we welcome plenty of monogamous owners who trust our classic car storage in London and the Cotswolds to keep a cherished vintage in the form of its life. But then there are those clients whose turnover of vehicles is a little faster, using our prestige car storage to keep investment vehicles primed for resale – and enjoying all the benefits of our status as an HMRC Customs Warehouse. Investor or enthusiast, you'll want to hear about recent developments in the car market. Of course, vehicle valuations are notoriously hard to call, but last month, the experts at Hagerty noted an unmistakable trend in their latest market report. If you were driving in the '80s and '90s, you'll remember the homologation specials: road-going versions of the era's competition cars, complete with fearsome turbocharged performance, stripped interiors and box-arched attitude unlike anything else on the road. Recently, we've been able to enjoy a modern interpretation of the homologation car in the acclaimed Toyota Yaris GR, but with buyers in the 45-65 bracket rediscovering the cars of their youth, it's the rise of the classic homologation specials that we're focused on here. "Hagerty Price Guide values of many high-performance '80s and '90s modern classics have been rising quickly," says John Mayhead, Head of Automotive Intelligence UK. "Hagerty believes the combination of low production numbers, high performance and solid motorsport credentials gives these cars exactly what the market wants." If you're lucky enough to own a homologation special, be sure to enhance its lifespan and protect its value with our classic car storage. Meanwhile, if you're an auction regular, keep your eyes peeled for these five investments. Ford Sierra RS Cosworth Produced from '86 to '92, the Cossie's stock is rising fast, with values up by an average of £20,200 over the past year and pristine examples commanding up to £75,000 at auction houses like Bonhams. Unmodified models are rare and highly sought-after, but even if your '86 is showing wear and tear, you might be surprised by the return: in February, ACA sold a Cossie that Hagerty rated just #3 (good) for £59,400. If you own one, don't mess with the spec – and protect it with long term car storage whenever you're not driving. Audi Quattro Sport Launched in 1980 and achieving instant rally glory, Audi's four-wheel-drive icon has climbed the valuations almost as fast. Just a year ago, an 'excellent' example would change hands for £265,000: today Hagery values the same model at £284,000, with concours examples rocketing to £404,000. That's not just 'in theory', either: in February, Artcurial sold a motorsport-prepared, ex-Race of Champions Sport Quattro S1 for a staggering €2.016m, more than twice its pre-sale low estimate. Lancia Delta HF Integrale Rewind 15 years and the Lancia Delta HF Integrale was a slow mover with a top guide price of £7,500. But what a difference a decade makes. By 2015, Hagerty valued an 'excellent' example at £40,300, rising (a little slower) to £50,200 by late 2019, then spiking in the past year to £64,500 for the same model, and up to £85,400 for the very best. If you secure one, keep that valuation ticking steadily upwards with prestige car storage. BMW M3 Debuting in '86 with a mighty (and non-turbocharged) 200hp, the M3's cultural impact is reflected in its modern valuation. The standard coupe will give solid return on investment – but the real prizes are the special editions, with average values of the Evo II rising from £57,575 to £64,025 over the past year. At Windrush, we've welcomed countless M3s to our long term car storage in London and the Cotswolds, so you're in safe hands. Renault Clio Williams It snatched the hot hatch crown from Peugeot back in '93, but for many years, valuations of the Clio Williams remained frustratingly static. No longer: a surge of interest over the last year now sees the Hagerty Price Guide pegging an 'excellent' example at £18,100 and noting that values across the board are up by an average of £5,700 in the year. Windrush classic car storage – the home of homologation specials With the homologation specials of yesteryear now commanding top prices – and the Toyota Yaris GR joining the pantheon – you'll want to keep your example in perfect running order, whether it's for investment or enjoyment. Come to Windrush. Our classic car storage is run by experts and enthusiasts who know your cherished model inside-out. From our famous 12-step induction programme to our ongoing mechanical checkovers, we'll provide long term car storage that's tailored to you. And remember: thanks to our new status as an HMRC Customs Warehouse, our prestige car storage sites can offer a host of tax breaks on imported cars. Windrush's expert team is ready to safeguard your vehicle at our long term car storage in London and the Cotswolds. Drop us a line today on info@windrushcarstorage.co.uk