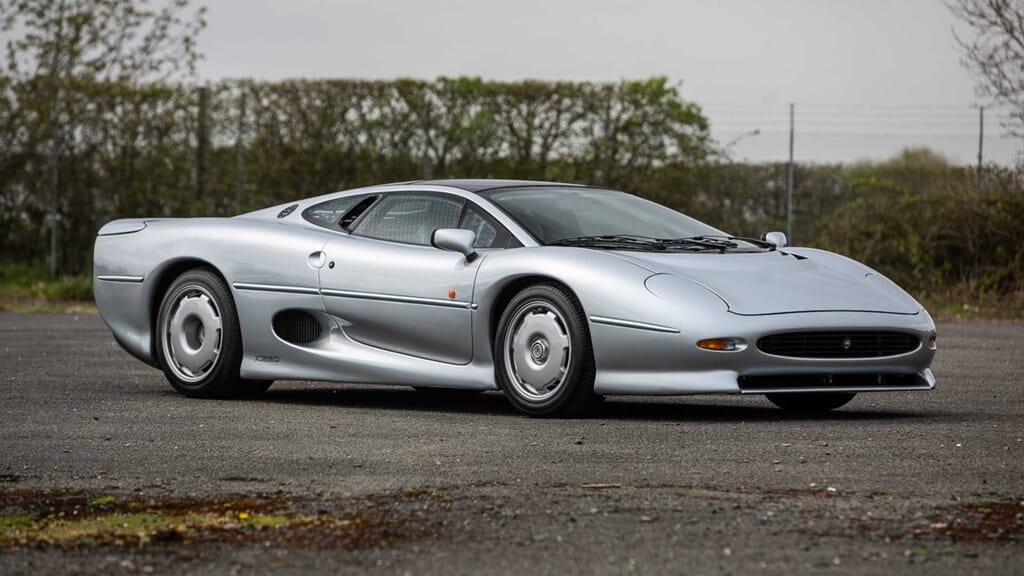 Of course, there's an undeniable charm to a puttering vintage classic. But with automotive technology taking quantum leaps every decade, the '90s gave us some of the fastest and most finessed models in living memory. Whether you prefer your cars mouthier than a Gallagher brother or sleeker than a supermodel, here are ten modern classics, chosen by the Windrush prestige car storage team, that prove they do make 'em like they used to.
1992 Ford Escort Cosworth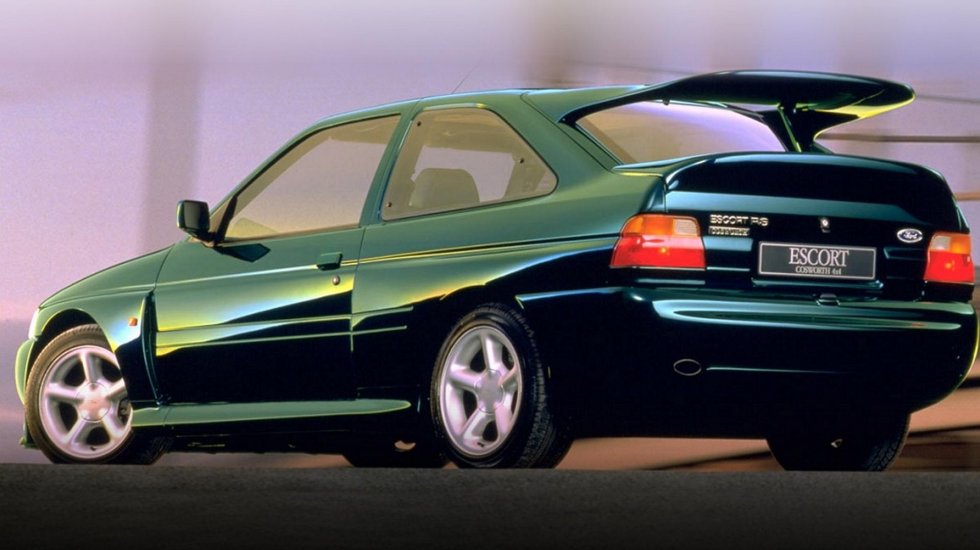 Top speed: 147mph, BHP: 224, 0-60: 5.7
A homologation special of the, otherwise lacklustre, fifth generation Ford Escort that competed in the World Rally Championship between 1993 and 1998, this winged weapon was available as a road car from 1992 until 1996 and caused quite a stir. Wide arches, big wings and large turbos made the car wonderfully anti-social; not surprisingly one of its biggest fans was Jeremy Clarkson, who bought one after testing it for Top Gear.
1990 Lamborghini Diablo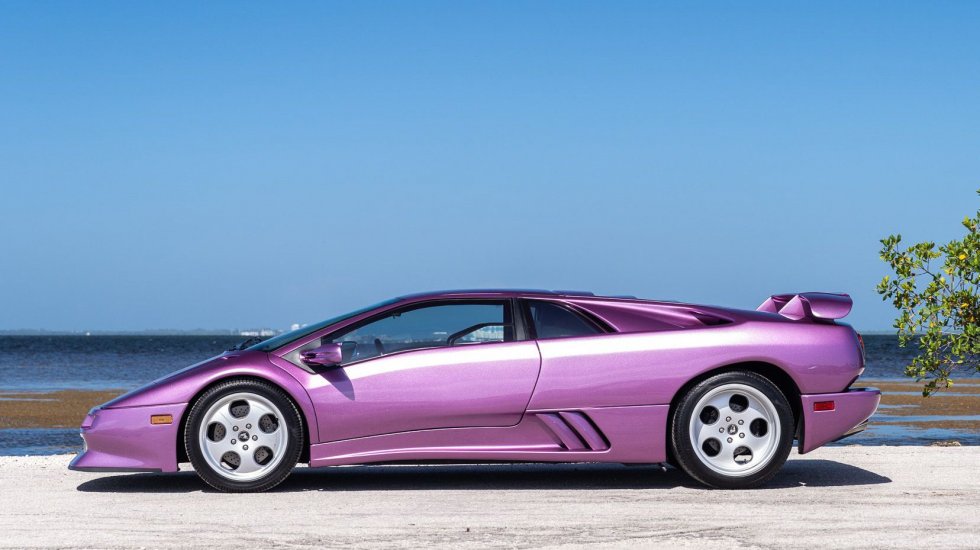 Top speed: 202mph, BHP: 485, 0-60: 4.5
The Diablo concept started in 1985 and was intended as a replacement for the Countach, with the brief stating that the new car had to have a top speed of at least 315kph (196mph). When Chrysler Corporation bought Lamborghini they softened the original Marcello Gandini design, which infuriated the designer – still, the Diablo launched with a mid-mounted 5.7 V12 and rear wheel drive, becoming an instant icon.
1992 Jaguar XJ220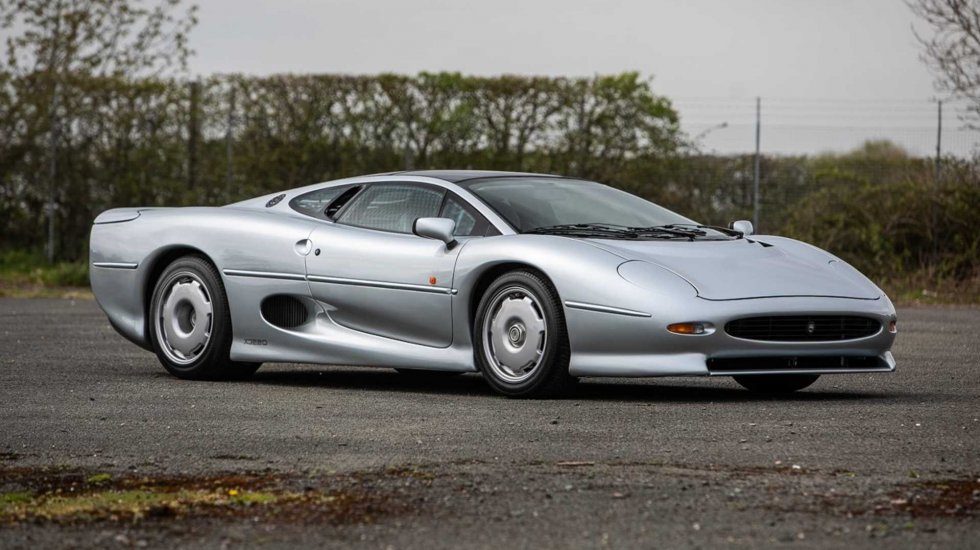 Top speed: 212.3mph, BHP: 542, 0-60: 4.2
Initial disappointment with the XJ220 has been well-documented. Initially shown as a V12 four-wheel-drive concept, the car was significantly changed when officially launched: 4WD became 2WD and V12 became a turbocharged V6. As a result, an initial order book of 1500 translated into sales of just 275 – though the recession of the '90s didn't help matters. Despite this, the XJ220 is now regarded as supercar royalty, its rarity adding to the appeal. And hey, V6 or not, those looks and 212 mph performance make it the stuff of legend.
1998 McLaren F1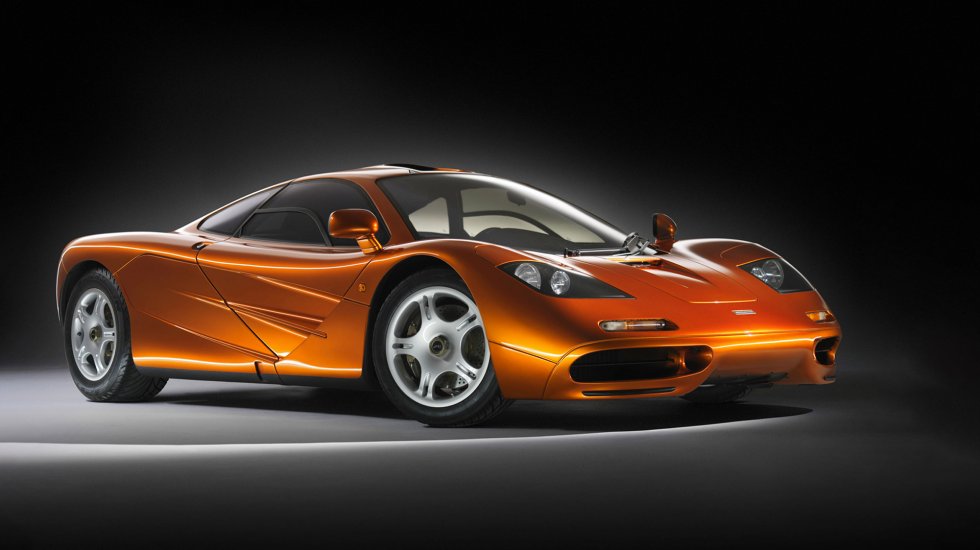 Top Speed: 240.1mph, BHP: 627, 0-60: 3.2
The supercar benchmark and still the king, with a spec that included three seats (centre forward for the driver), gullwing doors, gold-plated engine bay and 240 mph. The brainchild of Gordon Murray, the F1 packed a motorsport-derived BMW V12 engine, though (unusually for McLaren at the time), it was designed purely as a road car, and its subsequent success on the track was an added bonus. Exotic construction made up of carbon-fibre, titanium, gold, magnesium and kevlar made for a remarkably light (1138kg) supercar that remains unsurpassed today, and the F1 is still an occasional guest at Windrush's long term car storage.
1996 Lotus Elise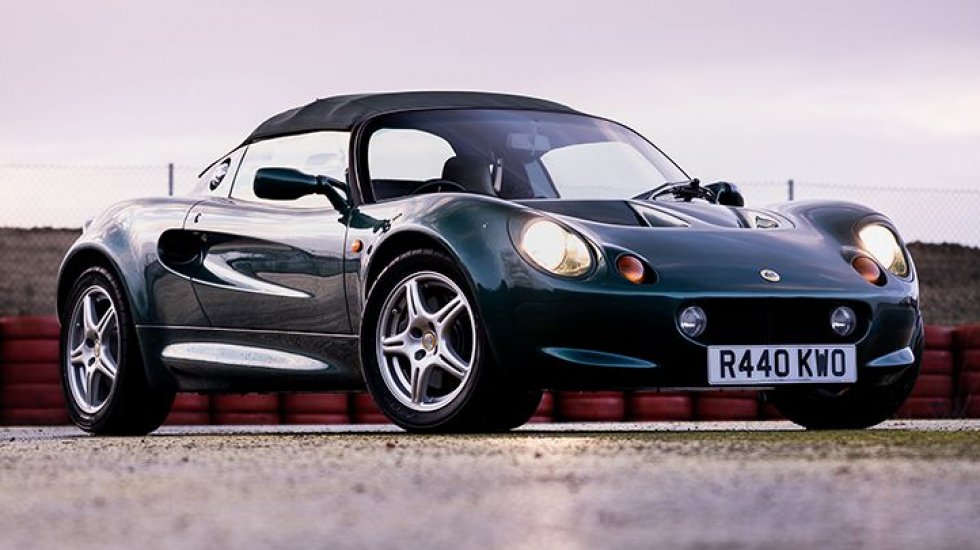 Top Speed: 126mph, BHP: 118, 0-60: 5.8
The Elise may not be the most powerful car to come out of Norfolk, but it was one of the finest-handling cars of modern times. Weighing in at just 725kg the Series 1 Elise was capable of reaching 60mph in just 5.8 seconds, despite having just 118bhp. Designed by Julian Thomson, then Head of Design at Lotus, and Chief Engineer Richard Rackham, the Elise was built for driving with a low centre of gravity, few frills and a raw edge that was an instant success with buyers and headed a turn of fortune at Lotus. So good was the Elise, it has only just stopped production – though the car has seen numerous revisions over the years.
1994 Subaru Impreza Turbo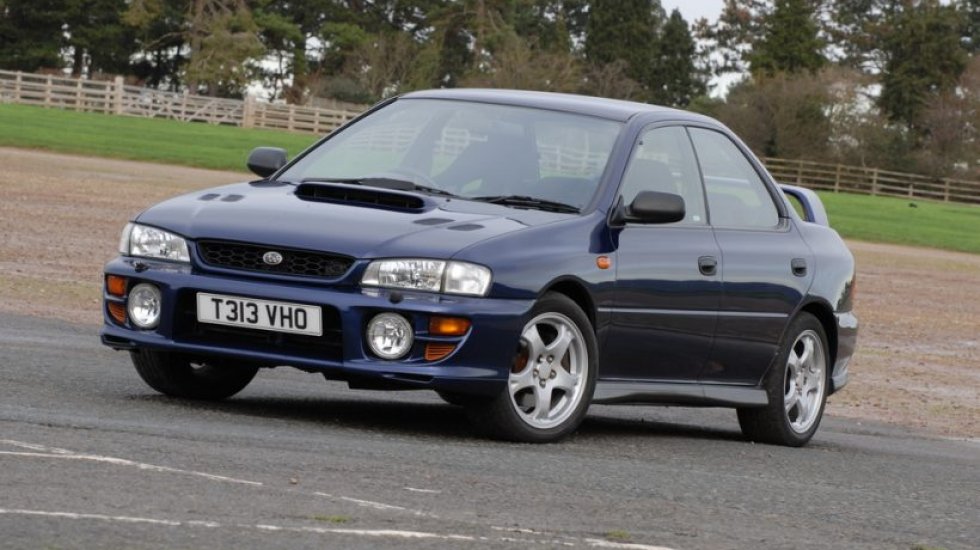 Top Speed 143mph, BHP: 237, 0-60: 6.6
Subaru was, in the UK at least, the favoured wheels of farmers and rural dwellers who needed a rugged, dependable 4WD vehicle. But that all changed in 1994 when the Japanese manufacturer unveiled a turbo variant of their none-too-special Impreza saloon: one year later, Colin McRae would win the 1996 WRC Championship driving a version of the same car. The Impreza WRX offered sports car performance in a family saloon, becoming an instant hit with UK buyers with many cars being modified to very high power outputs. Today, an unmolested, original WRX is hard to find – and demands careful safeguarding with long term car storage – but it will always be a special car to those who know, especially with that flat-4 'boxer' engine note.
1994 Ferrari F355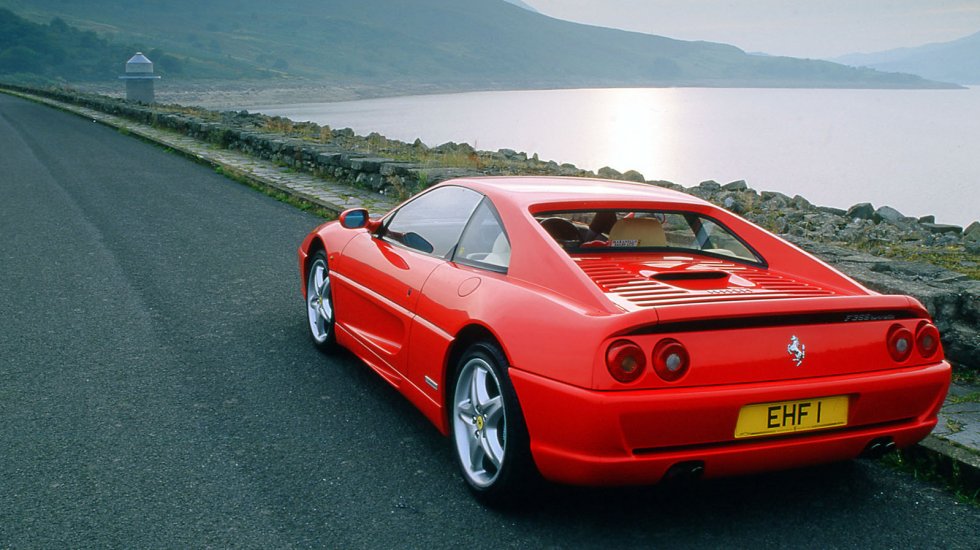 Top Speed: 183mph, BHP: 375, 0-60: 4.7
One of the prettiest modern Ferraris, the F355 is a heavily revised Ferrari 348 with significant styling and performance enhancements. With a 3.5 V8, peak power was delivered at a heady 8250rpm, and with it came a glorious wail from the longitudinally mounted V8. Improving the aerodynamics (over the 348) saw the F355 spend 1300 hours in the wind tunnel and resulted in a purity of design not seen in today's world of bulges, scoops and vents. Available in Berlinetta (coupe) Spider and GTS (targa) variants the F355 remains in demand to this day, particularly when fitted with the gated 6-speed manual transmission.
1994 Porsche 993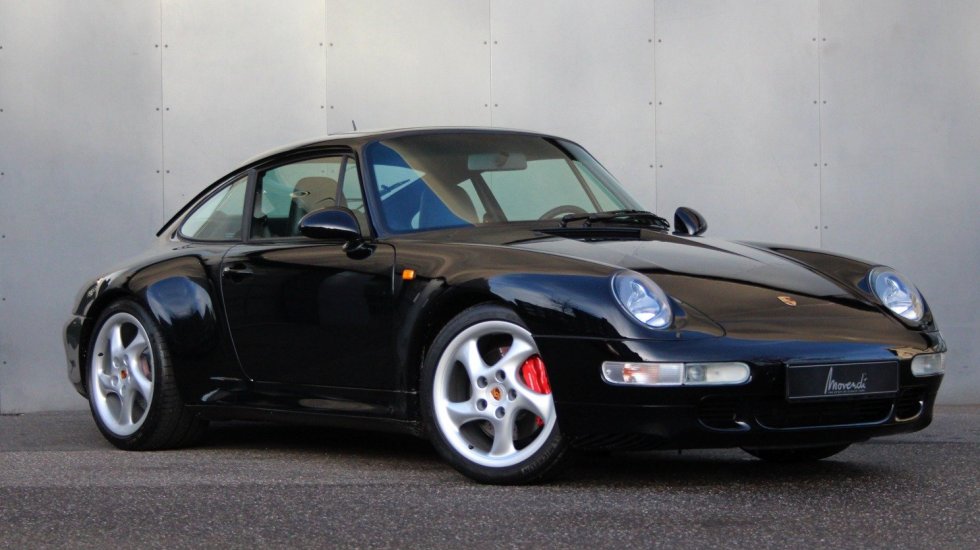 Top Speed: 168mph, BHP: 300, 0.60: 5.6 (stats for Carrera model)
The last of the air-cooled 911s has gained cult status since its demise in 1998 (when the controversial 996 variant replaced it). All 993 models were finely sculpted, almost pure. The base Carrera model lacked the muscular lines of the S and Turbo models but remained unarguably pretty with its unmistakably rear-wheel-drive design. Meanwhile, the 993 gained a light alloy subframe and coil and wishbone suspension (over the outgoing 964), plus a number of engine options, from the aforementioned Carrera to the fire-breathing rivet-arched GT2, capable of 186mph and 0-60 in under 4 seconds.
1995 Nissan Skyline GT-R (R33)
Top Speed: 156mph, BHP: 276, 0-60: 5.2
The E-BCNR33 (R33) Skyline was introduced in 1995, following an enviable bloodline of coveted Japanese sports cars. The R33 GT-R arrived in January 1995 as a base model GT-R and V-Spec (the latter was 10kg heavier but came with a newer 4WD system, active limited slip differential and lower ground clearance). A test conducted at the Nürburgring by Best Motoring magazine recorded an 8.01.72 minutes lap (the fastest for a road-legal production car at the time) and the R33 Skyline continues to be a sought-after car around the world. With values rising for standard cars, and even modified examples commanding a high price, it's a regular at Windrush's classic car storage, with owners looking to protect that value.
1994 Aston Martin DB7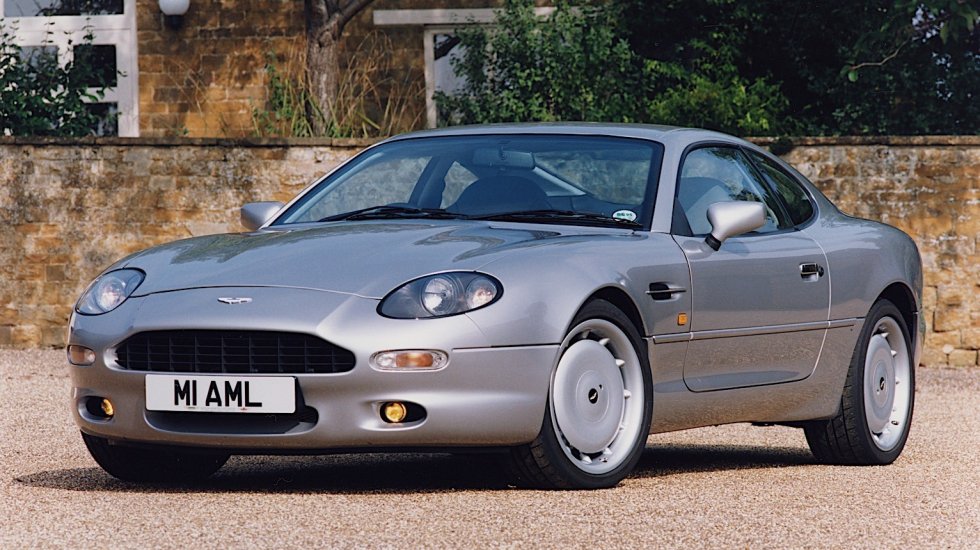 Top Speed: 155mph, BHP: 330, 0-60: 4.7
Designed by Ian Callum (later known for his work at Jaguar) the 3.2 supercharged six-cylinder DB7 was designed to be an 'entry level' Aston positioned below the hand-built V8 Virage – and ended up being the highest-produced Aston Martin ever with 7000 examples rolling off the line. The DB7 was made mostly with resources from Jaguar and had the financial backing of the Ford Motor Company. Remarkably, the DB7 chassis is a re-worked chassis from the Jaguar XJS – in fact, the DB7 design was originally to be a successor to the XJS, and would wear a Jaguar badge. Engineered by TWR on behalf of Aston Martin, the early supercharged six-cylinder cars were phased out in 1999, replaced by the more sought-after V12 engine found in the Vantage, GT and GTA models.
Choose Windrush long term car storage for your modern classic
This countdown might include some of our favourite visitors to Windrush's long term car storage facilities in London and the Cotswolds. But we offer prestige car storage solutions for vehicles from every era, and take pride in keeping them in the form of their lives. Whether you own a modern classic from the '90s, a venerable vintage from the golden age of motoring, or a supercar straight off the line, you can rely on our discreet and professional service.
Take a moment to learn about Windrush's twelve-stage induction process, plus the checkover and maintenance programme that runs like clockwork for the length of your stay. Then get in touch to book long term car storage that sets the gold standard.
To learn more about our classic car storage in London and the Cotswolds, just drop us a line on info@windrushcarstorage.co.uk
Of course, there's an undeniable charm to a puttering vintage classic. But with automotive technology taking quantum leaps every decade, the '90s gave us some of the fastest and most finessed models in living memory. Whether you prefer your cars mouthier than a Gallagher brother or sleeker than a supermodel, here are ten modern classics, chosen by the Windrush prestige car storage team, that prove they do make 'em like they used to. 1992 Ford Escort Cosworth Top speed: 147mph, BHP: 224, 0-60: 5.7 A homologation special of the, otherwise lacklustre, fifth generation Ford Escort that competed in the World Rally Championship between 1993 and 1998, this winged weapon was available as a road car from 1992 until 1996 and caused quite a stir. Wide arches, big wings and large turbos made the car wonderfully anti-social; not surprisingly one of its biggest fans was Jeremy Clarkson, who bought one after testing it for Top Gear. 1990 Lamborghini Diablo Top speed: 202mph, BHP: 485, 0-60: 4.5 The Diablo concept started in 1985 and was intended as a replacement for the Countach, with the brief stating that the new car had to have a top speed of at least 315kph (196mph). When Chrysler Corporation bought Lamborghini they softened the original Marcello Gandini design, which infuriated the designer – still, the Diablo launched with a mid-mounted 5.7 V12 and rear wheel drive, becoming an instant icon. 1992 Jaguar XJ220 Top speed: 212.3mph, BHP: 542, 0-60: 4.2 Initial disappointment with the XJ220 has been well-documented. Initially shown as a V12 four-wheel-drive concept, the car was significantly changed when officially launched: 4WD became 2WD and V12 became a turbocharged V6. As a result, an initial order book of 1500 translated into sales of just 275 – though the recession of the '90s didn't help matters. Despite this, the XJ220 is now regarded as supercar royalty, its rarity adding to the appeal. And hey, V6 or not, those looks and 212 mph performance make it the stuff of legend. 1998 McLaren F1 Top Speed: 240.1mph, BHP: 627, 0-60: 3.2 The supercar benchmark and still the king, with a spec that included three seats (centre forward for the driver), gullwing doors, gold-plated engine bay and 240 mph. The brainchild of Gordon Murray, the F1 packed a motorsport-derived BMW V12 engine, though (unusually for McLaren at the time), it was designed purely as a road car, and its subsequent success on the track was an added bonus. Exotic construction made up of carbon-fibre, titanium, gold, magnesium and kevlar made for a remarkably light (1138kg) supercar that remains unsurpassed today, and the F1 is still an occasional guest at Windrush's long term car storage. 1996 Lotus Elise Top Speed: 126mph, BHP: 118, 0-60: 5.8 The Elise may not be the most powerful car to come out of Norfolk, but it was one of the finest-handling cars of modern times. Weighing in at just 725kg the Series 1 Elise was capable of reaching 60mph in just 5.8 seconds, despite having just 118bhp. Designed by Julian Thomson, then Head of Design at Lotus, and Chief Engineer Richard Rackham, the Elise was built for driving with a low centre of gravity, few frills and a raw edge that was an instant success with buyers and headed a turn of fortune at Lotus. So good was the Elise, it has only just stopped production – though the car has seen numerous revisions over the years. 1994 Subaru Impreza Turbo Top Speed 143mph, BHP: 237, 0-60: 6.6 Subaru was, in the UK at least, the favoured wheels of farmers and rural dwellers who needed a rugged, dependable 4WD vehicle. But that all changed in 1994 when the Japanese manufacturer unveiled a turbo variant of their none-too-special Impreza saloon: one year later, Colin McRae would win the 1996 WRC Championship driving a version of the same car. The Impreza WRX offered sports car performance in a family saloon, becoming an instant hit with UK buyers with many cars being modified to very high power outputs. Today, an unmolested, original WRX is hard to find – and demands careful safeguarding with long term car storage – but it will always be a special car to those who know, especially with that flat-4 'boxer' engine note. 1994 Ferrari F355 Top Speed: 183mph, BHP: 375, 0-60: 4.7 One of the prettiest modern Ferraris, the F355 is a heavily revised Ferrari 348 with significant styling and performance enhancements. With a 3.5 V8, peak power was delivered at a heady 8250rpm, and with it came a glorious wail from the longitudinally mounted V8. Improving the aerodynamics (over the 348) saw the F355 spend 1300 hours in the wind tunnel and resulted in a purity of design not seen in today's world of bulges, scoops and vents. Available in Berlinetta (coupe) Spider and GTS (targa) variants the F355 remains in demand to this day, particularly when fitted with the gated 6-speed manual transmission. 1994 Porsche 993 Top Speed: 168mph, BHP: 300, 0.60: 5.6 (stats for Carrera model) The last of the air-cooled 911s has gained cult status since its demise in 1998 (when the controversial 996 variant replaced it). All 993 models were finely sculpted, almost pure. The base Carrera model lacked the muscular lines of the S and Turbo models but remained unarguably pretty with its unmistakably rear-wheel-drive design. Meanwhile, the 993 gained a light alloy subframe and coil and wishbone suspension (over the outgoing 964), plus a number of engine options, from the aforementioned Carrera to the fire-breathing rivet-arched GT2, capable of 186mph and 0-60 in under 4 seconds. 1995 Nissan Skyline GT-R (R33) Top Speed: 156mph, BHP: 276, 0-60: 5.2 The E-BCNR33 (R33) Skyline was introduced in 1995, following an enviable bloodline of coveted Japanese sports cars. The R33 GT-R arrived in January 1995 as a base model GT-R and V-Spec (the latter was 10kg heavier but came with a newer 4WD system, active limited slip differential and lower ground clearance). A test conducted at the Nürburgring by Best Motoring magazine recorded an 8.01.72 minutes lap (the fastest for a road-legal production car at the time) and the R33 Skyline continues to be a sought-after car around the world. With values rising for standard cars, and even modified examples commanding a high price, it's a regular at Windrush's classic car storage, with owners looking to protect that value. 1994 Aston Martin DB7 Top Speed: 155mph, BHP: 330, 0-60: 4.7 Designed by Ian Callum (later known for his work at Jaguar) the 3.2 supercharged six-cylinder DB7 was designed to be an 'entry level' Aston positioned below the hand-built V8 Virage – and ended up being the highest-produced Aston Martin ever with 7000 examples rolling off the line. The DB7 was made mostly with resources from Jaguar and had the financial backing of the Ford Motor Company. Remarkably, the DB7 chassis is a re-worked chassis from the Jaguar XJS – in fact, the DB7 design was originally to be a successor to the XJS, and would wear a Jaguar badge. Engineered by TWR on behalf of Aston Martin, the early supercharged six-cylinder cars were phased out in 1999, replaced by the more sought-after V12 engine found in the Vantage, GT and GTA models. Choose Windrush long term car storage for your modern classic This countdown might include some of our favourite visitors to Windrush's long term car storage facilities in London and the Cotswolds. But we offer prestige car storage solutions for vehicles from every era, and take pride in keeping them in the form of their lives. Whether you own a modern classic from the '90s, a venerable vintage from the golden age of motoring, or a supercar straight off the line, you can rely on our discreet and professional service. Take a moment to learn about Windrush's twelve-stage induction process, plus the checkover and maintenance programme that runs like clockwork for the length of your stay. Then get in touch to book long term car storage that sets the gold standard. To learn more about our classic car storage in London and the Cotswolds, just drop us a line on info@windrushcarstorage.co.uk