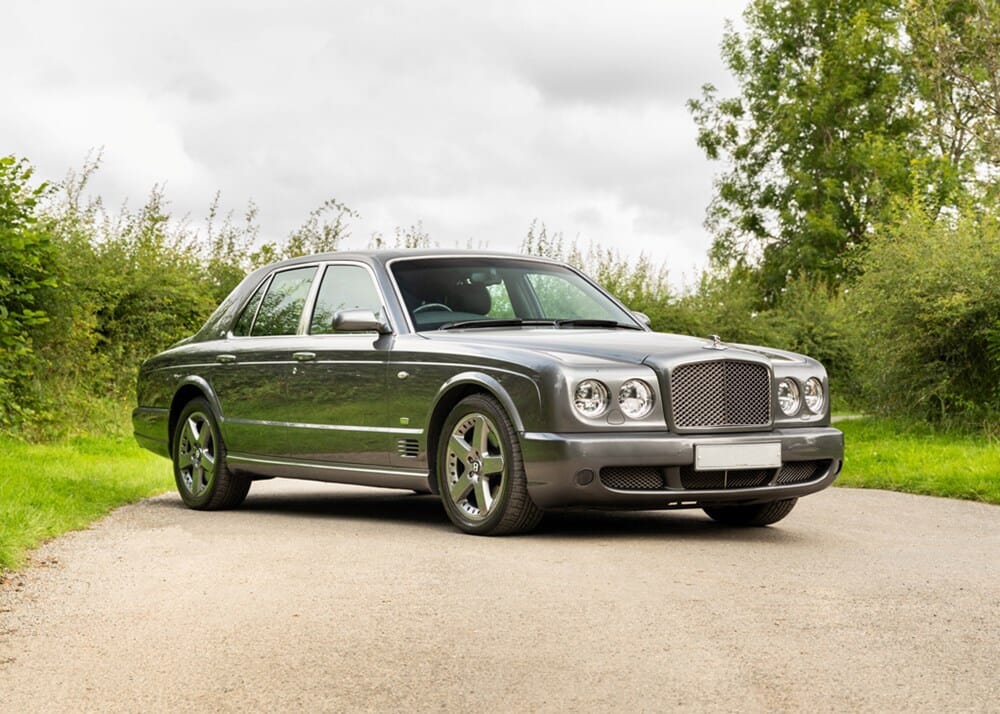 Pure, unashamed luxury. We all deserve a bit of it, and for many of Windrush's clients, a car is not simply a utilitarian means of travelling from A to B, but a private bubble of glorious self-indulgence. From the glossy sheen of premium upholstery to the cultured purr of a no-expense-spared engine, our luxury car storage team has seen every dream machine in the book.
Now, we present ten of the most desirable and decadent vehicles ever to grace our long term car storage facilities in London and the Cotswolds.
Lexus LS400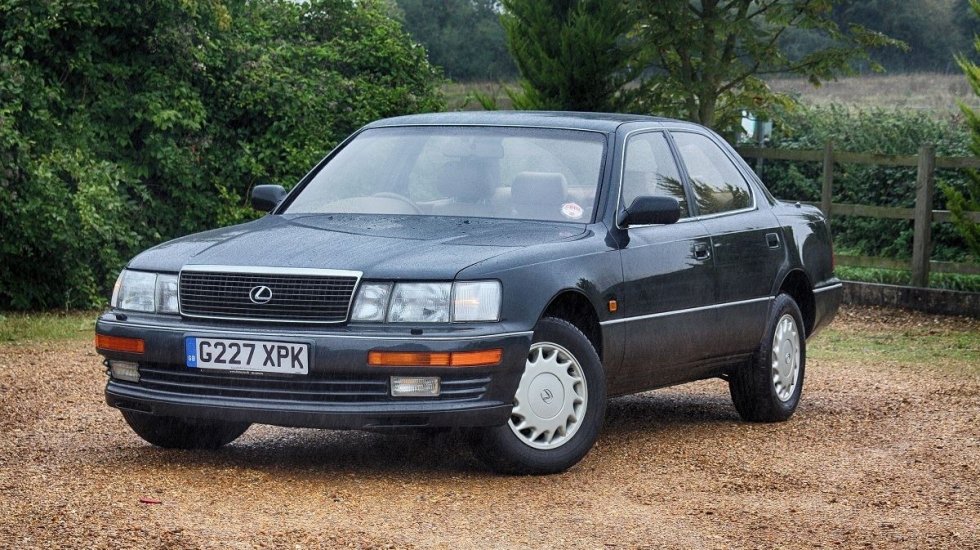 Launched in 1989 as Japan's first serious attempt at fighting with the Euro luxury market (represented by the Jaguar XJ, Audi A8, Mercedes-Benz S-Class and BMW 7-Series), the LS400 offered peerless build quality, near-silent 4.0V8 and all the luxury you needed (even though in today's world it looks positively spartan). They came, they saw, they (kind of) conquered, though many luxury car enthusiasts just couldn't leave behind a prestige badge.
Maybach 57/62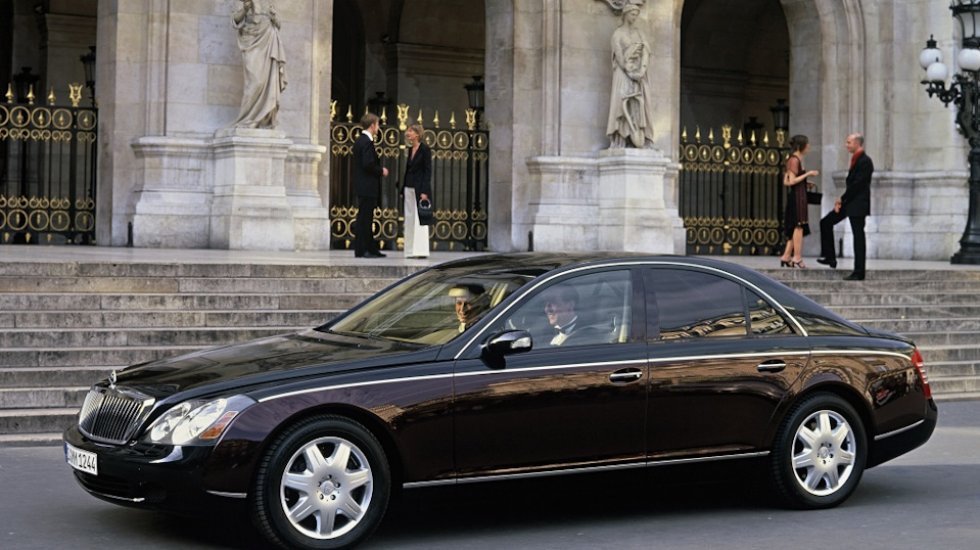 Yes, it was a bit dated (based on the outgoing Mercedes-Benz S-Class) and granted, it was a bit gaudy, but countless hip-hop stars can't be wrong. The Maybach was expensive too, but that was all part of the plan, marking the owner out as being very wealthy indeed. Inside, you found private jet-style fully reclining seats, hence the showbiz maxim: 'laid back in the Maybach'.
Rolls-Royce Phantom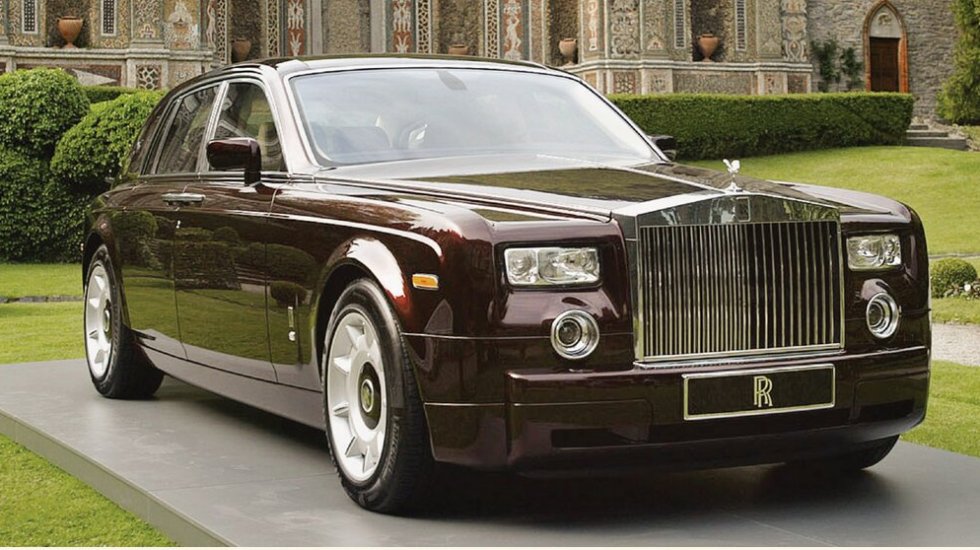 The Phantom represented a comeback for R-R in 2017 when it unveiled a brand-new model under the ownership of BMW. Vast in size (not to mention vastly over-engineered) and one of the biggest automotive statements ever launched, Rolls-Royce was back after a few years of lacklustre models. The Phantom heralded a new dawn for the firm and it hasn't looked back since.
Mercedes-Benz S-Class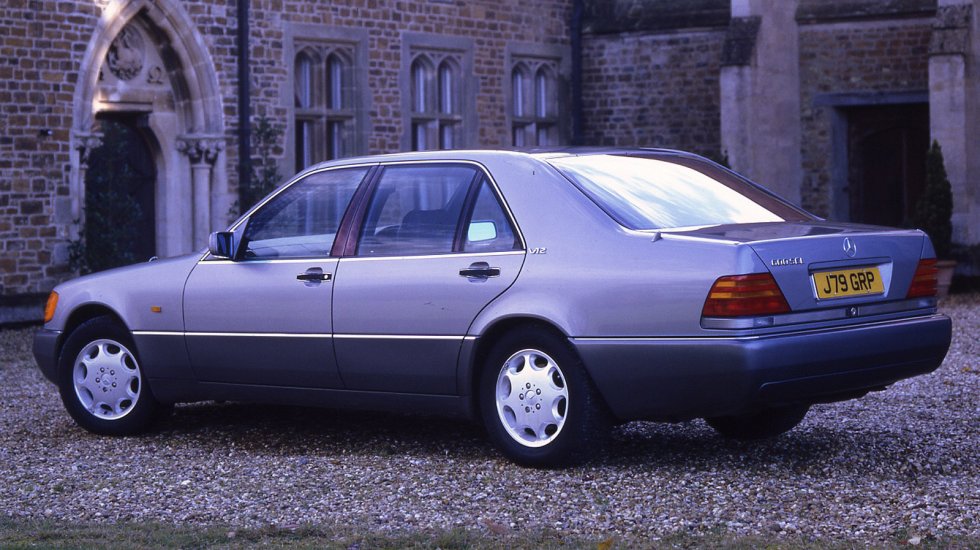 Rewind a few years and the S-Class was regularly cited as 'the best car in the world'. Launched in 1972, it remained true to its well-built, luxury saloon format for life, always offering a variety of trims and engines. Meanwhile, the S-Class was unique in being available with a small engine (usually around 2.8 litres) in fairly basic trim, to a powerful V8 or V12, absolutely loaded with kit. Whatever trim you went for, over-engineered class was the order of the day, and the S-Class remains a stalwart of our luxury car storage.
Range Rover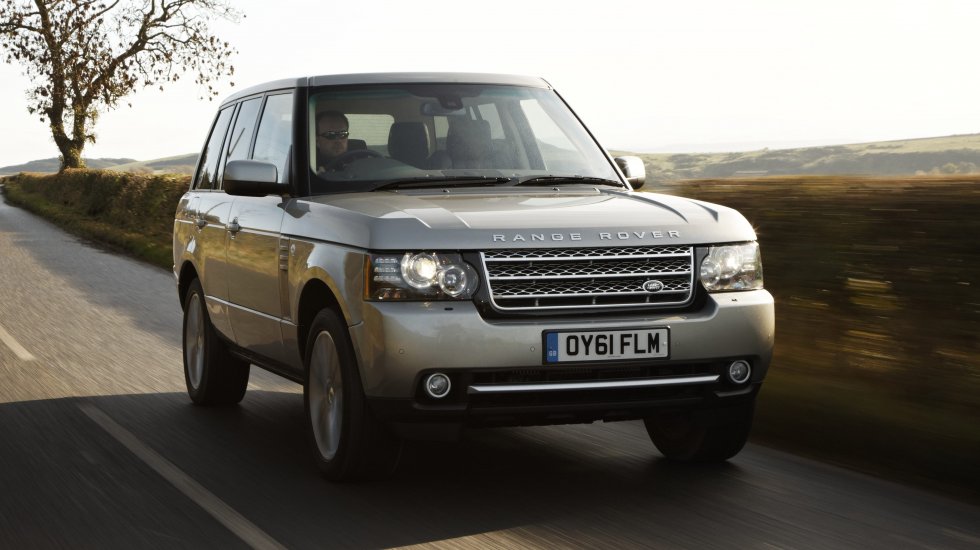 What started out as a slightly more comfortable way to own a 4×4, quickly became a beacon of wealth and taste. The country set took it to their hearts – quickly followed by the city types – and all around the world, it has been the first-choice luxury car for over 50 years. The Range Rover has fought battles with every luxury brand to retain the crown of best luxury 4×4 – but none has managed to knock it from its lofty perch.
Jaguar XJ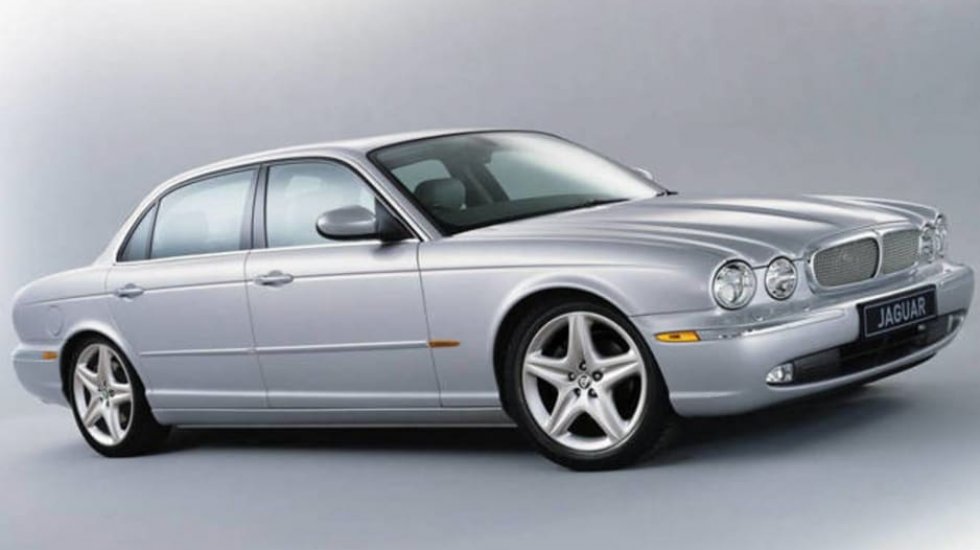 Since launching in the late-'60s, the Jaguar XJ has been driven by good guys, bad guys, royalty, politicos and countless visitors to Windrush's classic car storage. The model simply oozes British charm, while cosseting those fortunate enough to sit in one. Best of all, being a Jaguar, it handled superbly and had a great turn of speed. It's fair to say the XJ was never the pinnacle of the luxury car sector, but it certainly commanded the most respect.
Bentley Arnage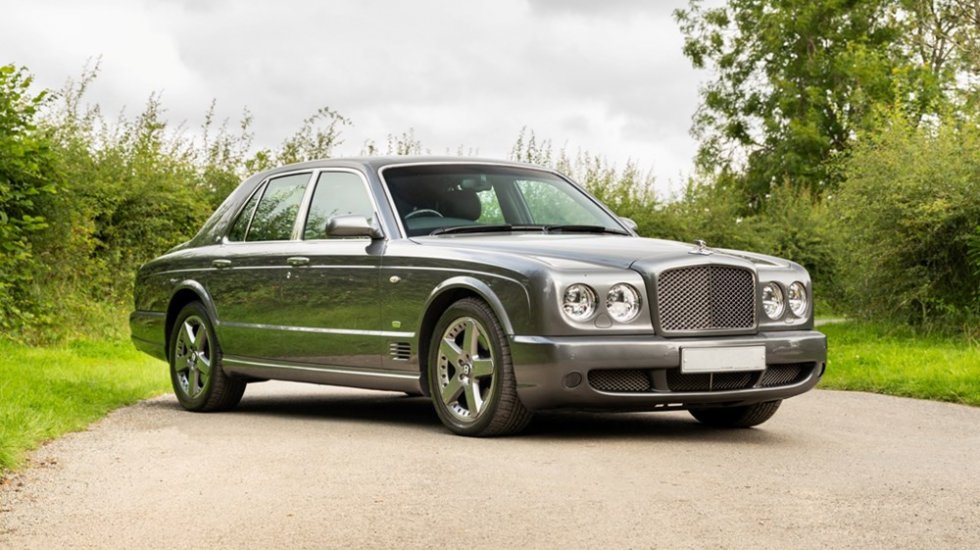 In fairness, you could choose any Bentley and it would be at home on this list, but the Arnage was the last (so they say) of the 'proper' Bentleys, with handmade construction, the finest materials and a whopping great engine up front. It is regal, classy and carries its class in a fine-tailored suit. Not that expensive today, but it still demands an awed hush when it floats into Windrush's prestige car storage.
Aston Martin Lagonda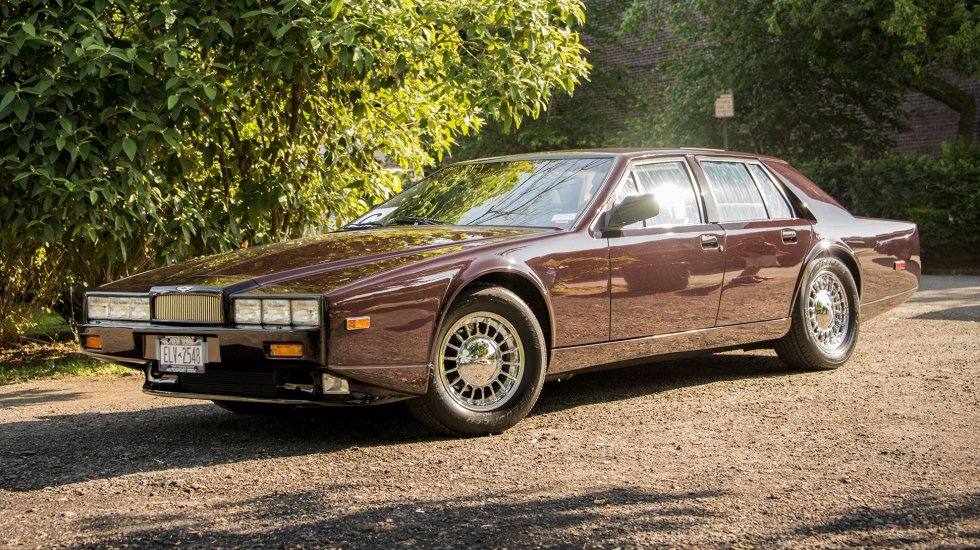 Yes, we mean the wedge-shaped one from the late-'70s. Futuristic, angular, laden with electronics and designed by William Towns, the Lagonda was the first production car to feature a digital dashboard. So advanced were its looks, it never sold in large numbers, and so advanced was its technology that it often suffered from gremlins. But what a way to (sometimes) travel.
Maserati Quattroporte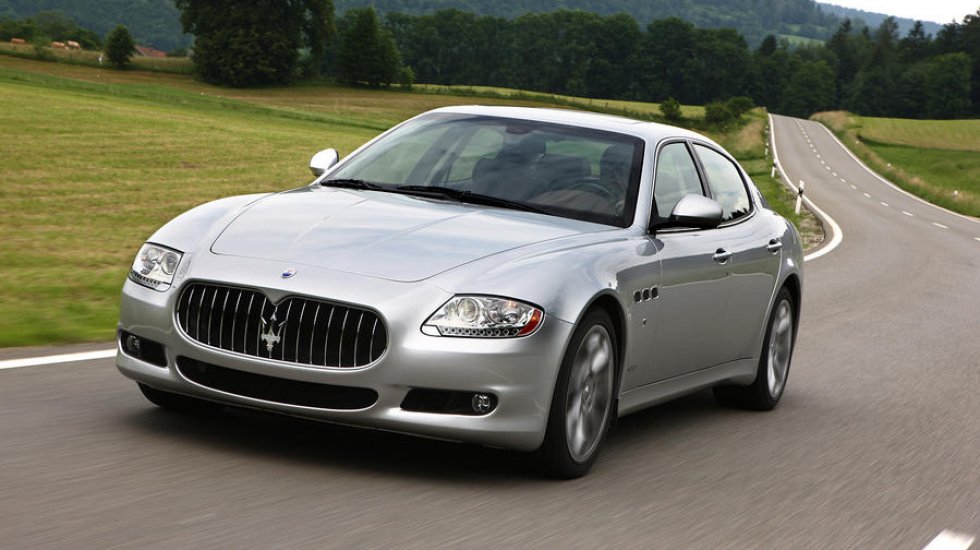 The Maserati was never a rival for more traditional luxury cars, but we can't ignore the Quattroporte (four-doors in Italian). Launched in 1963, it has been around longer than you might expect, but it was the 2003 model that most remember. Fitted with a normally-aspirated, dry sump 4.2 V8, it was a supercar with seats. Notoriously expensive to run – but the noise from the V8 was worth the outlay alone.
Audi A8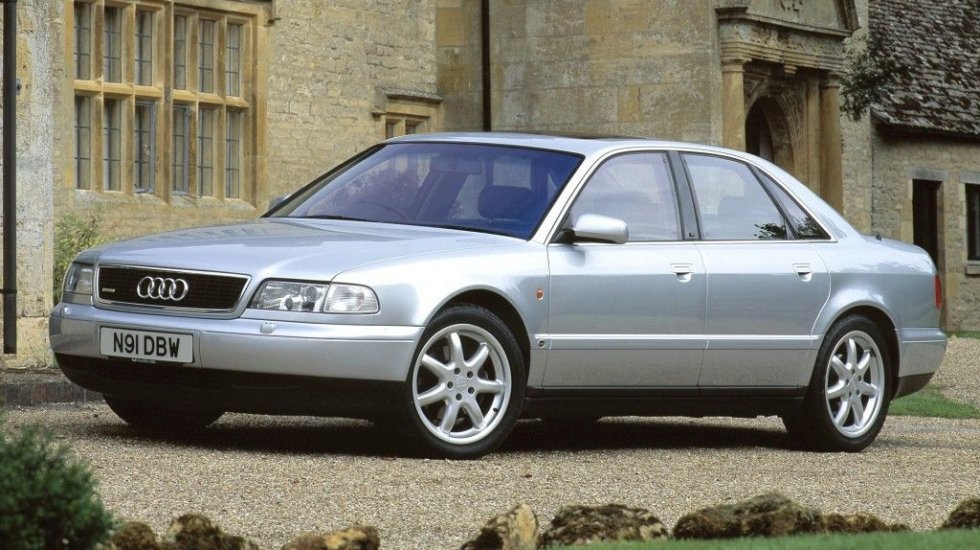 While the A8 has become the chauffeur car of choice, suffering from a spot of anonymity as a result, we can't ignore the way this model launched into the sector. When unveiled in 1994, the A8 was the first production car to feature an aluminium chassis (making it enviably lightweight), while it was also sleek, well-designed and beautifully appointed. It's the car that saw Audi barge its way into the Mercedes-Benz S-Class party with style, and the two have battled ever since.
Choose Windrush prestige car storage for the lap of luxury
Whether you drive a luxury car or something a little more functional, at Windrush classic car storage, we always apply the same passion, expertise and sky-high standards.
Our luxury car storage service starts with a twelve-stage induction process that prepares your car for its downtime. We continue with an ongoing maintenance schedule that keeps your pride and joy primed during long term car storage. And our service doesn't stop until you collect the keys.
For luxury car storage, it has to be Windrush. Get in touch with the team today on info@windrushcarstorage.co.uk
Pure, unashamed luxury. We all deserve a bit of it, and for many of Windrush's clients, a car is not simply a utilitarian means of travelling from A to B, but a private bubble of glorious self-indulgence. From the glossy sheen of premium upholstery to the cultured purr of a no-expense-spared engine, our luxury car storage team has seen every dream machine in the book. Now, we present ten of the most desirable and decadent vehicles ever to grace our long term car storage facilities in London and the Cotswolds. Lexus LS400 Launched in 1989 as Japan's first serious attempt at fighting with the Euro luxury market (represented by the Jaguar XJ, Audi A8, Mercedes-Benz S-Class and BMW 7-Series), the LS400 offered peerless build quality, near-silent 4.0V8 and all the luxury you needed (even though in today's world it looks positively spartan). They came, they saw, they (kind of) conquered, though many luxury car enthusiasts just couldn't leave behind a prestige badge. Maybach 57/62 Yes, it was a bit dated (based on the outgoing Mercedes-Benz S-Class) and granted, it was a bit gaudy, but countless hip-hop stars can't be wrong. The Maybach was expensive too, but that was all part of the plan, marking the owner out as being very wealthy indeed. Inside, you found private jet-style fully reclining seats, hence the showbiz maxim: 'laid back in the Maybach'. Rolls-Royce Phantom The Phantom represented a comeback for R-R in 2017 when it unveiled a brand-new model under the ownership of BMW. Vast in size (not to mention vastly over-engineered) and one of the biggest automotive statements ever launched, Rolls-Royce was back after a few years of lacklustre models. The Phantom heralded a new dawn for the firm and it hasn't looked back since. Mercedes-Benz S-Class Rewind a few years and the S-Class was regularly cited as 'the best car in the world'. Launched in 1972, it remained true to its well-built, luxury saloon format for life, always offering a variety of trims and engines. Meanwhile, the S-Class was unique in being available with a small engine (usually around 2.8 litres) in fairly basic trim, to a powerful V8 or V12, absolutely loaded with kit. Whatever trim you went for, over-engineered class was the order of the day, and the S-Class remains a stalwart of our luxury car storage. Range Rover What started out as a slightly more comfortable way to own a 4×4, quickly became a beacon of wealth and taste. The country set took it to their hearts – quickly followed by the city types – and all around the world, it has been the first-choice luxury car for over 50 years. The Range Rover has fought battles with every luxury brand to retain the crown of best luxury 4×4 – but none has managed to knock it from its lofty perch. Jaguar XJ Since launching in the late-'60s, the Jaguar XJ has been driven by good guys, bad guys, royalty, politicos and countless visitors to Windrush's classic car storage. The model simply oozes British charm, while cosseting those fortunate enough to sit in one. Best of all, being a Jaguar, it handled superbly and had a great turn of speed. It's fair to say the XJ was never the pinnacle of the luxury car sector, but it certainly commanded the most respect. Bentley Arnage In fairness, you could choose any Bentley and it would be at home on this list, but the Arnage was the last (so they say) of the 'proper' Bentleys, with handmade construction, the finest materials and a whopping great engine up front. It is regal, classy and carries its class in a fine-tailored suit. Not that expensive today, but it still demands an awed hush when it floats into Windrush's prestige car storage. Aston Martin Lagonda Yes, we mean the wedge-shaped one from the late-'70s. Futuristic, angular, laden with electronics and designed by William Towns, the Lagonda was the first production car to feature a digital dashboard. So advanced were its looks, it never sold in large numbers, and so advanced was its technology that it often suffered from gremlins. But what a way to (sometimes) travel. Maserati Quattroporte The Maserati was never a rival for more traditional luxury cars, but we can't ignore the Quattroporte (four-doors in Italian). Launched in 1963, it has been around longer than you might expect, but it was the 2003 model that most remember. Fitted with a normally-aspirated, dry sump 4.2 V8, it was a supercar with seats. Notoriously expensive to run – but the noise from the V8 was worth the outlay alone. Audi A8 While the A8 has become the chauffeur car of choice, suffering from a spot of anonymity as a result, we can't ignore the way this model launched into the sector. When unveiled in 1994, the A8 was the first production car to feature an aluminium chassis (making it enviably lightweight), while it was also sleek, well-designed and beautifully appointed. It's the car that saw Audi barge its way into the Mercedes-Benz S-Class party with style, and the two have battled ever since. Choose Windrush prestige car storage for the lap of luxury Whether you drive a luxury car or something a little more functional, at Windrush classic car storage, we always apply the same passion, expertise and sky-high standards. Our luxury car storage service starts with a twelve-stage induction process that prepares your car for its downtime. We continue with an ongoing maintenance schedule that keeps your pride and joy primed during long term car storage. And our service doesn't stop until you collect the keys. For luxury car storage, it has to be Windrush. Get in touch with the team today on info@windrushcarstorage.co.uk