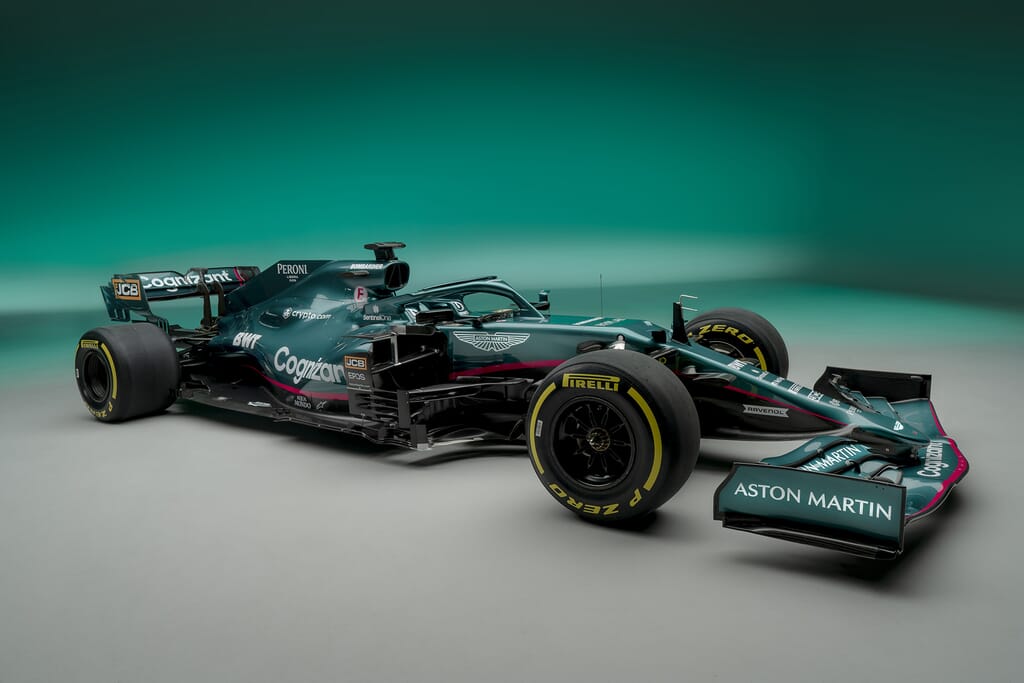 We all know the colour – but few know the story of how it all began.
The birth of a classic British finish
History suggests the first car to wear the recognisable shade of green was a Napier which raced to victory under the control of Mr Selwyn Edge in the 1902 Gordon Bennett Cup from Paris to Vienna. Edge averaged 31.8mph over 351.5 miles to win the 1902 Gordon Bennett Cup for Great Britain.
Races within the Gordon Bennett Cup took place on the public roads, often from city to city, and each car was required to consist entirely of components manufactured in their home country and that included the driver. To make national identification of the participants easier, countries were asked to adopt a national racing colour. France took blue, Belgium yellow, white for Germany and the Italians chose red.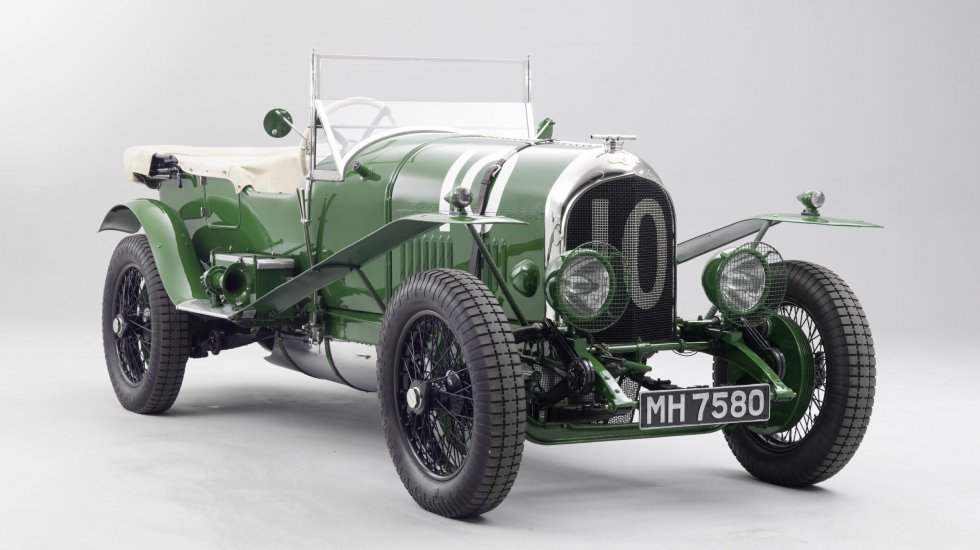 The golden age of green
British manufacturer David Napier decided to enter the 1901 Gordon Bennett Cup (held in France) with his 50 hp car. Despite performing well, the British Dunlop tyres couldn't cope with the weight of the car and Selwyn F. Edge, the driver, opted to fit French tyres instead. While the French tyre solved the issue, it was a decision that resulted in the car being disqualified from the Cup for not abiding by the 'all parts sourced from the home nation' rule.
Napier developed a much lighter car for the 1902 race and British tyres survived the strain. Incredibly, the Napier raced on, while all other entrants retired due to mechanical failure, and Gordon Bennett Cup victory went to the British Napier, with England scheduled to host the 1903 event. But there was a problem as the rule of the British land stated that no automobile was allowed to exceed 12mph, essentially ruling out road-based motorsport.
As a result, the race moved to Ireland, where local laws were adjusted to accommodate road racing. A total of three Napier cars raced, and the olive shade of Napier green was darkened to Shamrock Green in honour of Ireland hosting the races. This is the first public reference to a British car being painted green as a part of a national livery.
Interestingly, there has never been one true shade of British racing green. While most imagine a deep green colour, this is not a steadfast rule. Napier originally raced in a pale olive green and early Bentley racers competed in a green that was almost black, but British Racing Green remains an evocative and much-loved piece of automotive history, albeit in a number of different shades.
A vintage tint for modern times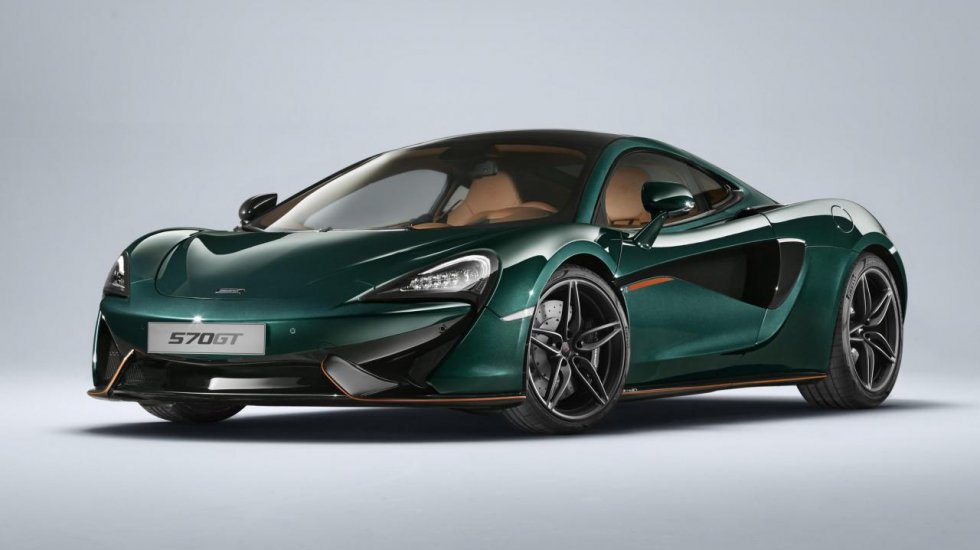 On the track, British racing green continues to be used by top-level British teams. Jaguar used the famous hue for their return to Formula One in 2000. Bentley raced at the 2001, 2002 and 2003 Le Mans 24 Hour with their Speed 8 painted in a very dark shade of green. In 2010 Lotus lined up on the Formula One grid with team cars finished in British Racing Green. Aston Martin, who returned to Formula One in 2021 with a British Racing Green car, had previously campaigned green DBR9 racing cars within numerous endurance series.
With racing success comes road car recreations, making British Racing Green a popular paint choice for many British sports and luxury car manufacturers. Originally a solid colour, British Racing Green is now most likely to refer to a metallic finish when applied to a modern road car. Aston Martin, Jaguar, Lister, Lotus, Rover, Land Rover, Bentley, Morgan, Triumph, TVR…all are marques commonly associated with the nations favourite green, and that's to name but a few. Today, however, it's not just for classic cars, or even wholly British cars, as many brands offer models in traditional racing green from Ferrari to Fiat. Mazda even offered a British Racing edition of the MX5, finished in British Racing Green to honour the Lotus Elan which inspired the company to create the MX5.
2021 sees British Racing Green celebrate 119 years as the racing colour of the nation and we suspect it will still be going strong 100 years from now.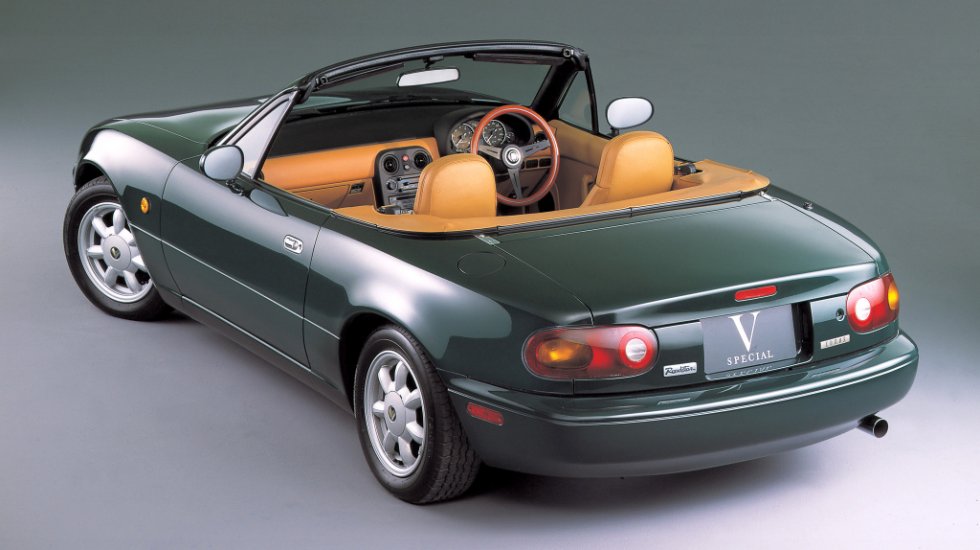 Choose Windrush's green car storage (for classics of every colour)
At Windrush, we've welcomed countless British racing green classics to our long term car storage in London and the Cotswolds over the years – and we take pride in keeping that timeless paint finish pristine with our professional washing and drying regime.
It's all part of an eco friendly car storage programme that starts with our famous twelve-step induction, continues with ongoing mechanical checkovers and doesn't end until you take delivery of your vehicle. Whether it's British racing green – or any other colour – trust Windrush for your long term car storage.
Whenever you're ready, we're here to take care of your vehicle at our eco friendly car storage facilities in London and the Cotswolds. To find out more, drop us a line on info@windrushcarstorage.co.uk
We all know the colour – but few know the story of how it all began. The birth of a classic British finish History suggests the first car to wear the recognisable shade of green was a Napier which raced to victory under the control of Mr Selwyn Edge in the 1902 Gordon Bennett Cup from Paris to Vienna. Edge averaged 31.8mph over 351.5 miles to win the 1902 Gordon Bennett Cup for Great Britain. Races within the Gordon Bennett Cup took place on the public roads, often from city to city, and each car was required to consist entirely of components manufactured in their home country and that included the driver. To make national identification of the participants easier, countries were asked to adopt a national racing colour. France took blue, Belgium yellow, white for Germany and the Italians chose red. The golden age of green British manufacturer David Napier decided to enter the 1901 Gordon Bennett Cup (held in France) with his 50 hp car. Despite performing well, the British Dunlop tyres couldn't cope with the weight of the car and Selwyn F. Edge, the driver, opted to fit French tyres instead. While the French tyre solved the issue, it was a decision that resulted in the car being disqualified from the Cup for not abiding by the 'all parts sourced from the home nation' rule. Napier developed a much lighter car for the 1902 race and British tyres survived the strain. Incredibly, the Napier raced on, while all other entrants retired due to mechanical failure, and Gordon Bennett Cup victory went to the British Napier, with England scheduled to host the 1903 event. But there was a problem as the rule of the British land stated that no automobile was allowed to exceed 12mph, essentially ruling out road-based motorsport. As a result, the race moved to Ireland, where local laws were adjusted to accommodate road racing. A total of three Napier cars raced, and the olive shade of Napier green was darkened to Shamrock Green in honour of Ireland hosting the races. This is the first public reference to a British car being painted green as a part of a national livery. Interestingly, there has never been one true shade of British racing green. While most imagine a deep green colour, this is not a steadfast rule. Napier originally raced in a pale olive green and early Bentley racers competed in a green that was almost black, but British Racing Green remains an evocative and much-loved piece of automotive history, albeit in a number of different shades. A vintage tint for modern times On the track, British racing green continues to be used by top-level British teams. Jaguar used the famous hue for their return to Formula One in 2000. Bentley raced at the 2001, 2002 and 2003 Le Mans 24 Hour with their Speed 8 painted in a very dark shade of green. In 2010 Lotus lined up on the Formula One grid with team cars finished in British Racing Green. Aston Martin, who returned to Formula One in 2021 with a British Racing Green car, had previously campaigned green DBR9 racing cars within numerous endurance series. With racing success comes road car recreations, making British Racing Green a popular paint choice for many British sports and luxury car manufacturers. Originally a solid colour, British Racing Green is now most likely to refer to a metallic finish when applied to a modern road car. Aston Martin, Jaguar, Lister, Lotus, Rover, Land Rover, Bentley, Morgan, Triumph, TVR…all are marques commonly associated with the nations favourite green, and that's to name but a few. Today, however, it's not just for classic cars, or even wholly British cars, as many brands offer models in traditional racing green from Ferrari to Fiat. Mazda even offered a British Racing edition of the MX5, finished in British Racing Green to honour the Lotus Elan which inspired the company to create the MX5. 2021 sees British Racing Green celebrate 119 years as the racing colour of the nation and we suspect it will still be going strong 100 years from now. Choose Windrush's green car storage (for classics of every colour) At Windrush, we've welcomed countless British racing green classics to our long term car storage in London and the Cotswolds over the years – and we take pride in keeping that timeless paint finish pristine with our professional washing and drying regime. It's all part of an eco friendly car storage programme that starts with our famous twelve-step induction, continues with ongoing mechanical checkovers and doesn't end until you take delivery of your vehicle. Whether it's British racing green – or any other colour – trust Windrush for your long term car storage. Whenever you're ready, we're here to take care of your vehicle at our eco friendly car storage facilities in London and the Cotswolds. To find out more, drop us a line on info@windrushcarstorage.co.uk