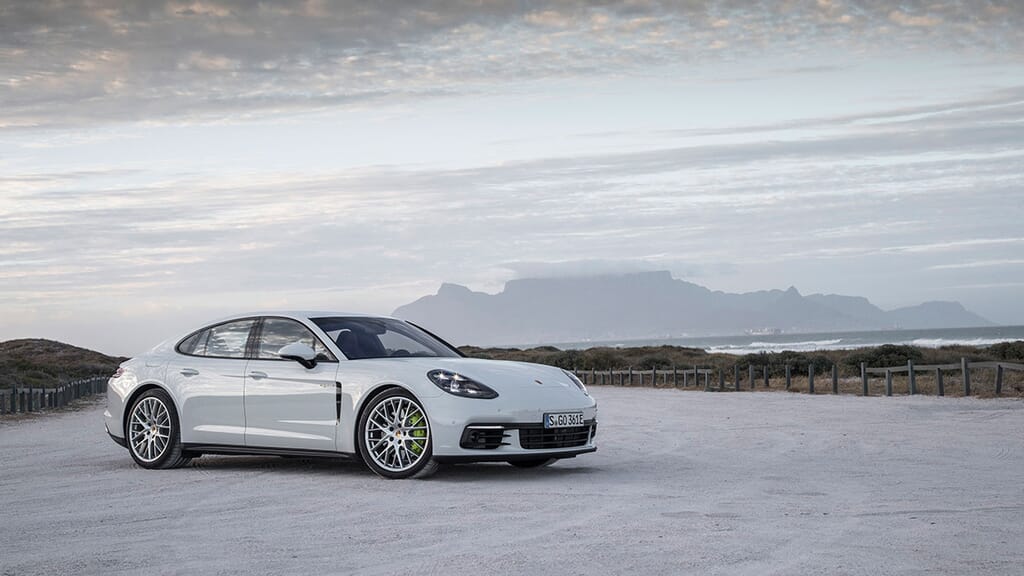 As providers of eco friendly car storage, Windrush welcomes any green motoring advances. But do the latest hybrids hit the mark?
Green is the colour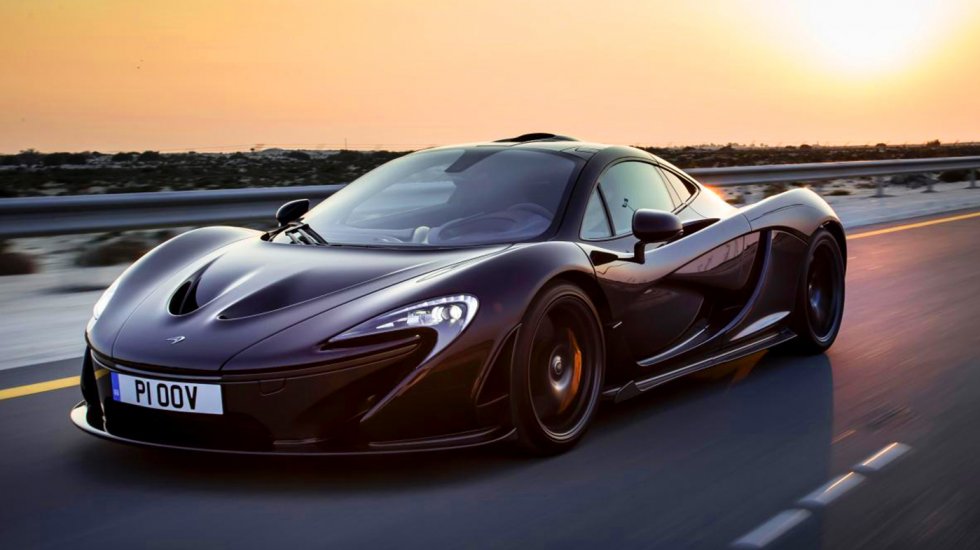 As the Windrush team has witnessed at our eco friendly car storage facilities, hybrid doesn't have to mean Prius – it can also mean 1000bhp of McLaren or 200mph of Lamborghini. But are these mean greens or merely paying lip service to the cause?
All fingers seem to point to the motorist when pollution or green issues are raised. As a result, supercar manufacturers had to adapt, and hybrid powertrains were a fantastic solution. Not only did the hybrid benefits allow them to be compliant for ultra-low emission zones, and an appearance of 'doing the right thing', but they also added a healthy increase in power, particularly during acceleration.
The Big Three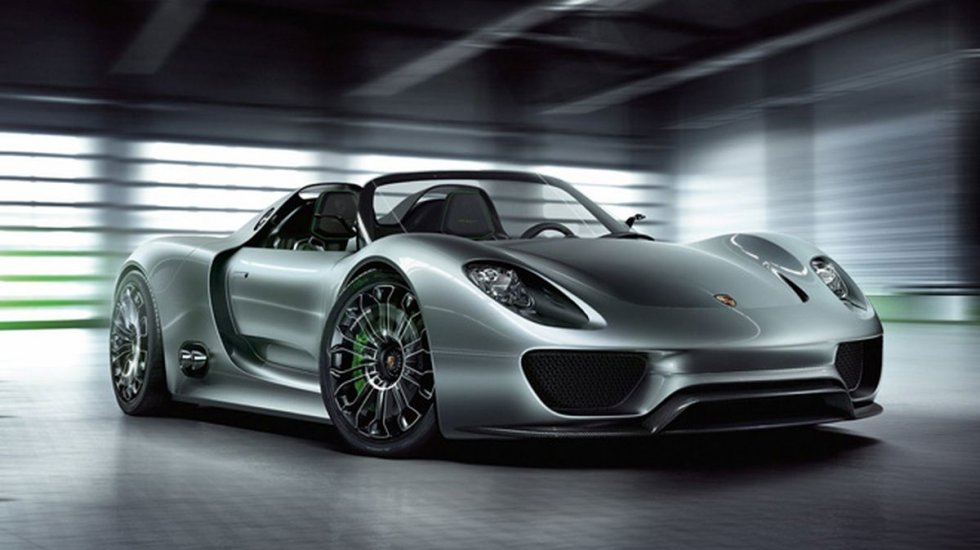 The Holy Trinity are, arguably, the most famous of the fast hybrids and were the first of their kind when launched in 2014. The Porsche 918, Ferrari LaFerrari and McLaren P1 all need to be plugged in regularly to keep healthy, especially when you consider replacement batteries costs tens of thousands of pounds. But how much electric motoring do you get from your seven-year-old supercar? Porsche claim a relatively useful 12 electric miles, McLaren 6.2, and Ferrari… well, they don't make a claim at all, but some owners have since found their cars can go, literally, yards as a pure EV. Not quite the electric revolution they claim to offer.
Power To The People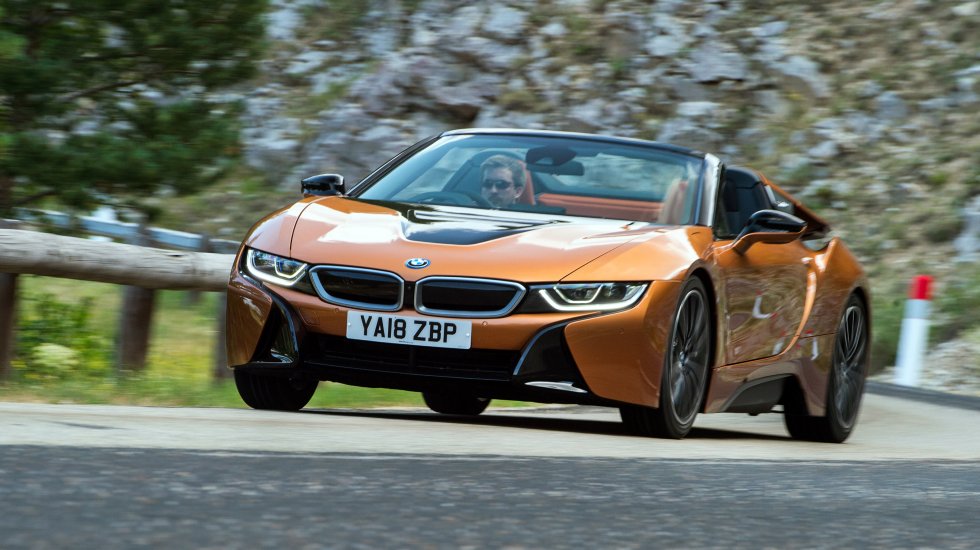 Electric motoring is only one side of the story, however, as power output is usefully increased when boosted by electricity. The Porsche 918, as an example, has a naturally aspirated 4.6 V8 combustion engine along with a pair of electric motors, all producing a mighty 894hp and 944lb-ft. A 154hp electric motor is mounted at the rear axle, driving the wheels in parallel with the engine and also acting as the main generator for the hybrid system. A 127hp motor drives the front wheels and can be decoupled by an electric clutch when not in use.
You can't blame the manufacturers for doing this, after all these cars were faster than any of their non-hybrid vehicles, but also met at least some of the required environmental expectations imposed on them. And it wasn't just supercars that benefitted, sports cars also wowed with performance, good looks and all the electric vehicle benefits needed to avoid being tutted at when sat in London traffic.
The BMW i8 looked like it came from the future and continues to look fresh eight years after its launch. Meanwhile, with an electric-only range of up to 22 miles, and electric-only speeds of up to 75mph it truly offered a good mix of performance (155mph top speed) and electric-only city driving. Similarly, the Porsche Panamera e-hybrid can offer 33 miles of electric driving and 185mph performance, both of which make for impressive statistics. It seems hybrid sports cars make the most sense for those who want both driving pleasure and a clear conscience.
Heroes Or Zeros?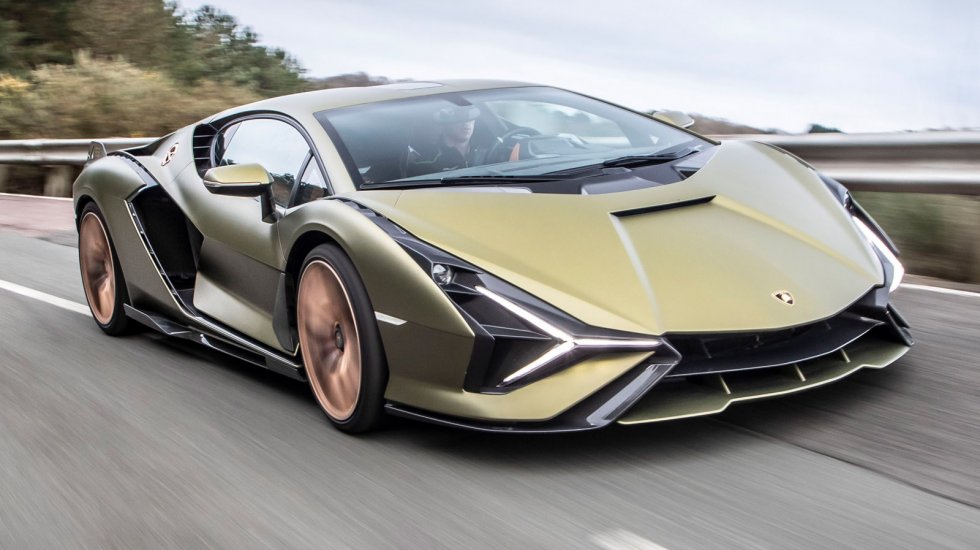 But what of the supercars? Hybrid powertrains are certainly the new normal if a petrol-powered motor is to be used. Ferrari recently unveiled the SF90 Stradale and Lamborghini the Sian, both offering stunning looks and equally stunning hybrid performance (211mph from the Ferrari and 217mph for Lamborghini). McLaren are also at the top of the hybrid game with the Speedtail, offering over 1000bhp and a top speed of 250 mph (yes, really).
Speed is a given with a hybrid, but does a modern hybrid supercar offer better electric range having benefited from seven years of technological development since the Holy Trinity broke the mould? Not really, no. McLaren and Lamborghini offer no EV-only range with their Speedtail and Sian models, and Ferrari still claim relatively low electric-only miles for the SF90, 15 to be exact.
Yes the range may not be all that useful in a hybrid supercar, but if it allows supercars to still be offered to market, then the Windrush prestige car storage team are all for it. In a world where cars are often cited as the villain, it's worth celebrating the fact that 200mph cars still exist, hybrid or otherwise.
Besides, if it's range you want, there's always the 2021 Mercedes GLE with a claimed 66 mile electric-only range. Perfect for daily duties while the Ferrari rests… plugged in, of course.
Eco friendly car storage for green motorists (and gas guzzlers)
Whether you drive a hybrid – or anything else – Windrush's prestige car storage is led by the philosophy is that keeping your cherished vehicle in optimal working order is better for the planet than scrapping it and buying new. It's an ethos you'll find echoed in every element of our eco friendly car storage, too, right down to the solar panels that help power our cutting-edge facilities in Central London and the Cotswolds.
For more information on our long term car storage, drop a line to the Windrush team on info@windrushcarstorage.co.uk
As providers of eco friendly car storage, Windrush welcomes any green motoring advances. But do the latest hybrids hit the mark? Green is the colour As the Windrush team has witnessed at our eco friendly car storage facilities, hybrid doesn't have to mean Prius – it can also mean 1000bhp of McLaren or 200mph of Lamborghini. But are these mean greens or merely paying lip service to the cause? All fingers seem to point to the motorist when pollution or green issues are raised. As a result, supercar manufacturers had to adapt, and hybrid powertrains were a fantastic solution. Not only did the hybrid benefits allow them to be compliant for ultra-low emission zones, and an appearance of 'doing the right thing', but they also added a healthy increase in power, particularly during acceleration. The Big Three The Holy Trinity are, arguably, the most famous of the fast hybrids and were the first of their kind when launched in 2014. The Porsche 918, Ferrari LaFerrari and McLaren P1 all need to be plugged in regularly to keep healthy, especially when you consider replacement batteries costs tens of thousands of pounds. But how much electric motoring do you get from your seven-year-old supercar? Porsche claim a relatively useful 12 electric miles, McLaren 6.2, and Ferrari… well, they don't make a claim at all, but some owners have since found their cars can go, literally, yards as a pure EV. Not quite the electric revolution they claim to offer. Power To The People Electric motoring is only one side of the story, however, as power output is usefully increased when boosted by electricity. The Porsche 918, as an example, has a naturally aspirated 4.6 V8 combustion engine along with a pair of electric motors, all producing a mighty 894hp and 944lb-ft. A 154hp electric motor is mounted at the rear axle, driving the wheels in parallel with the engine and also acting as the main generator for the hybrid system. A 127hp motor drives the front wheels and can be decoupled by an electric clutch when not in use. You can't blame the manufacturers for doing this, after all these cars were faster than any of their non-hybrid vehicles, but also met at least some of the required environmental expectations imposed on them. And it wasn't just supercars that benefitted, sports cars also wowed with performance, good looks and all the electric vehicle benefits needed to avoid being tutted at when sat in London traffic. The BMW i8 looked like it came from the future and continues to look fresh eight years after its launch. Meanwhile, with an electric-only range of up to 22 miles, and electric-only speeds of up to 75mph it truly offered a good mix of performance (155mph top speed) and electric-only city driving. Similarly, the Porsche Panamera e-hybrid can offer 33 miles of electric driving and 185mph performance, both of which make for impressive statistics. It seems hybrid sports cars make the most sense for those who want both driving pleasure and a clear conscience. Heroes Or Zeros? But what of the supercars? Hybrid powertrains are certainly the new normal if a petrol-powered motor is to be used. Ferrari recently unveiled the SF90 Stradale and Lamborghini the Sian, both offering stunning looks and equally stunning hybrid performance (211mph from the Ferrari and 217mph for Lamborghini). McLaren are also at the top of the hybrid game with the Speedtail, offering over 1000bhp and a top speed of 250 mph (yes, really). Speed is a given with a hybrid, but does a modern hybrid supercar offer better electric range having benefited from seven years of technological development since the Holy Trinity broke the mould? Not really, no. McLaren and Lamborghini offer no EV-only range with their Speedtail and Sian models, and Ferrari still claim relatively low electric-only miles for the SF90, 15 to be exact. Yes the range may not be all that useful in a hybrid supercar, but if it allows supercars to still be offered to market, then the Windrush prestige car storage team are all for it. In a world where cars are often cited as the villain, it's worth celebrating the fact that 200mph cars still exist, hybrid or otherwise. Besides, if it's range you want, there's always the 2021 Mercedes GLE with a claimed 66 mile electric-only range. Perfect for daily duties while the Ferrari rests… plugged in, of course. Eco friendly car storage for green motorists (and gas guzzlers) Whether you drive a hybrid – or anything else – Windrush's prestige car storage is led by the philosophy is that keeping your cherished vehicle in optimal working order is better for the planet than scrapping it and buying new. It's an ethos you'll find echoed in every element of our eco friendly car storage, too, right down to the solar panels that help power our cutting-edge facilities in Central London and the Cotswolds. For more information on our long term car storage, drop a line to the Windrush team on info@windrushcarstorage.co.uk