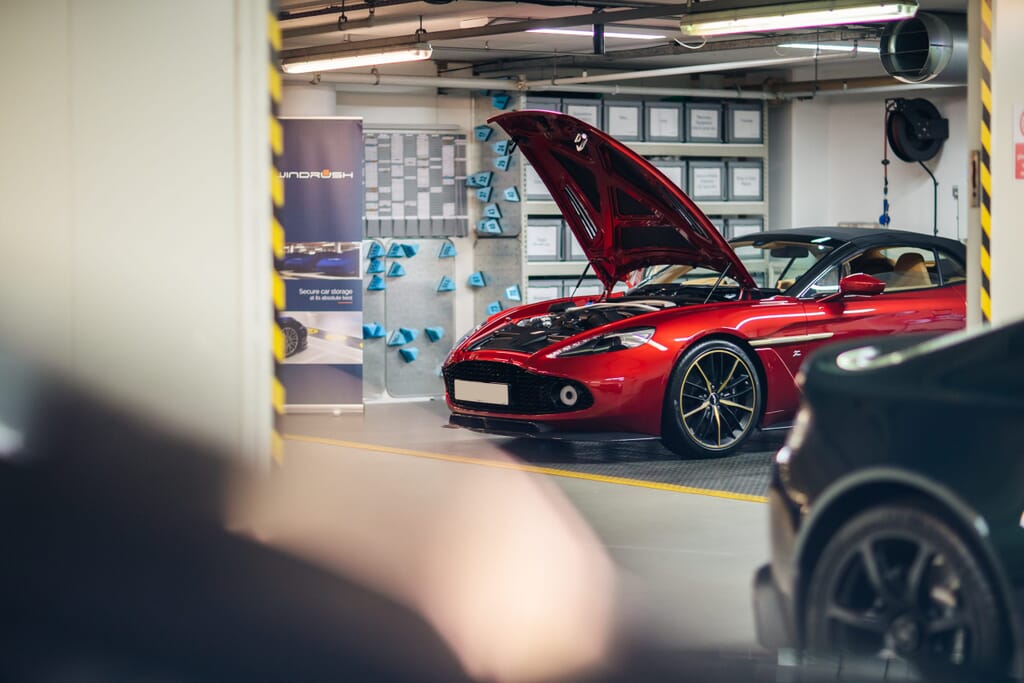 E10 fuel is now standard on UK forecourts and for many, life continues as normal. Of course, Windrush is committed to eco friendly car storage and we appreciate the need for a more environmentally friendly fuel. However, if you own a car built before 2002, you need to be aware of what E10 fuel can do to an older engine. Here's the expert advice of our long term car storage team.
Out with the old?
Experts suggest the introduction of E10 is the most significant threat to older cars since the switch from leaded to unleaded fuel. From 1st September 2021 petrol sold in the UK, now labelled as E10, has up to 10% bioethanol in the blend and it is claimed CO2 emissions could be reduced by 750,000 tonnes per year by its introduction. That's the equivalent of taking 350,000 cars off the road.
The issue with ethanol
Although many cars run E5 without significant problems, doubling the amount of ethanol in the fuel can cause a variety of issues in older cars. Ethanol is hygroscopic, which means that it absorbs water from the atmosphere. And that water, in turn, finds its way into your car. This can lead to condensation in fuel tanks, fuel lines and carburetters and cause corrosion in brass, copper, lead, tin, and zinc components.
As ethanol is also a solvent it can eat through rubber, plastic, and fibreglass, so hoses and seals are likely to perish more quickly because of the higher concentration of ethanol in E10. Department for Transport tests have identified problems including degradation to fuel hoses and seals, blocked fuel filters, damaged fuel pumps, corroded carbs, blocked injectors, and corrosion in fuel tanks. Rubber is particularly affected.
In addition, ethanol isn't as energy dense as petrol which means that the fuel-air mix could be leaner and may increase fuel consumption (in comparison to E5).
Forethought for the forecourt
The RAC suggests some 600,000 car owners could be affected by the new blend and says cars built before 2002 should stick to E5 (which will gradually be phased out on forecourts over the next five years). Owners of older cars will have to pay a premium to use super unleaded.
The best advice is to use E5 while it is available, using the next few years to upgrade and replace engine parts to be compatible with E10 before E5 is phased out. Cars fitted with a carburetter should have all rubber parts replaced by specialist providers, and fuel hoses should also be upgraded to the latest type.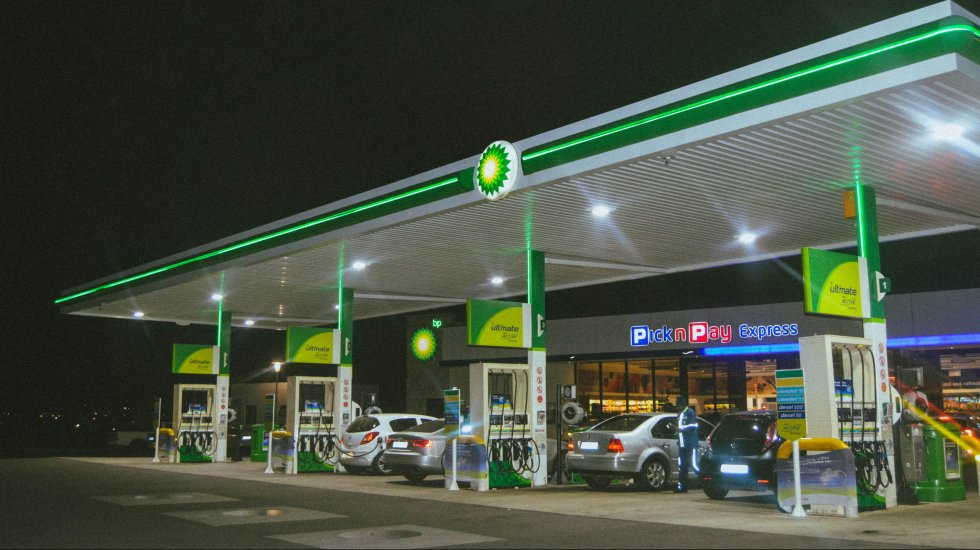 Long term car storage in the E10 age
When storing a car, the ethanol content of E10 is even more problematic, as fuel left in the tank will take on moisture causing corrosive and clogging issues after periods of rest. To avoid this, it is recommended that a full tank of E5 is onboard prior to storage, or you may choose to use a fuel additive, a number of which have been launched since the introduction of E10.
As an extra preventative measure, Windrush now offers the option of using Storage Plus fuel for complete peace of mind. Designed by the Anglo-American Oil Company to be stable for at least three years, this special storage fuel does not contain ethanol and will not absorb water. It also burns extremely cleanly and has a distillation curve that is similar to the premium, undiluted fuels offered in the 1970s.
Specifically formulated to be kinder on gaskets, O-rings and other fuel system components compared to regular unleaded petrol, Storage Plus fuel contains detergent additives for engine cleanliness and antioxidants and corrosion inhibitors to extend storage life. As an added benefit, its 99 RON and 92MON provides excellent protection from detonation.
Adapt to E10 with Windrush eco friendly car storage
At Windrush, we're committed to providing eco friendly car storage that keeps your pride and joy in the form of its life – and always ready to help our customers adapt their cherished vehicles to the arrival of E10.
For advice on E10, details of our long term car storage or more information on using Storage Plus, get in touch with the Windrush team on info@windrushcarstorage.co.uk
E10 fuel is now standard on UK forecourts and for many, life continues as normal. Of course, Windrush is committed to eco friendly car storage and we appreciate the need for a more environmentally friendly fuel. However, if you own a car built before 2002, you need to be aware of what E10 fuel can do to an older engine. Here's the expert advice of our long term car storage team. Out with the old? Experts suggest the introduction of E10 is the most significant threat to older cars since the switch from leaded to unleaded fuel. From 1st September 2021 petrol sold in the UK, now labelled as E10, has up to 10% bioethanol in the blend and it is claimed CO2 emissions could be reduced by 750,000 tonnes per year by its introduction. That's the equivalent of taking 350,000 cars off the road. The issue with ethanol Although many cars run E5 without significant problems, doubling the amount of ethanol in the fuel can cause a variety of issues in older cars. Ethanol is hygroscopic, which means that it absorbs water from the atmosphere. And that water, in turn, finds its way into your car. This can lead to condensation in fuel tanks, fuel lines and carburetters and cause corrosion in brass, copper, lead, tin, and zinc components. As ethanol is also a solvent it can eat through rubber, plastic, and fibreglass, so hoses and seals are likely to perish more quickly because of the higher concentration of ethanol in E10. Department for Transport tests have identified problems including degradation to fuel hoses and seals, blocked fuel filters, damaged fuel pumps, corroded carbs, blocked injectors, and corrosion in fuel tanks. Rubber is particularly affected. In addition, ethanol isn't as energy dense as petrol which means that the fuel-air mix could be leaner and may increase fuel consumption (in comparison to E5). Forethought for the forecourt The RAC suggests some 600,000 car owners could be affected by the new blend and says cars built before 2002 should stick to E5 (which will gradually be phased out on forecourts over the next five years). Owners of older cars will have to pay a premium to use super unleaded. The best advice is to use E5 while it is available, using the next few years to upgrade and replace engine parts to be compatible with E10 before E5 is phased out. Cars fitted with a carburetter should have all rubber parts replaced by specialist providers, and fuel hoses should also be upgraded to the latest type. Long term car storage in the E10 age When storing a car, the ethanol content of E10 is even more problematic, as fuel left in the tank will take on moisture causing corrosive and clogging issues after periods of rest. To avoid this, it is recommended that a full tank of E5 is onboard prior to storage, or you may choose to use a fuel additive, a number of which have been launched since the introduction of E10. As an extra preventative measure, Windrush now offers the option of using Storage Plus fuel for complete peace of mind. Designed by the Anglo-American Oil Company to be stable for at least three years, this special storage fuel does not contain ethanol and will not absorb water. It also burns extremely cleanly and has a distillation curve that is similar to the premium, undiluted fuels offered in the 1970s. Specifically formulated to be kinder on gaskets, O-rings and other fuel system components compared to regular unleaded petrol, Storage Plus fuel contains detergent additives for engine cleanliness and antioxidants and corrosion inhibitors to extend storage life. As an added benefit, its 99 RON and 92MON provides excellent protection from detonation. Adapt to E10 with Windrush eco friendly car storage At Windrush, we're committed to providing eco friendly car storage that keeps your pride and joy in the form of its life – and always ready to help our customers adapt their cherished vehicles to the arrival of E10. For advice on E10, details of our long term car storage or more information on using Storage Plus, get in touch with the Windrush team on info@windrushcarstorage.co.uk