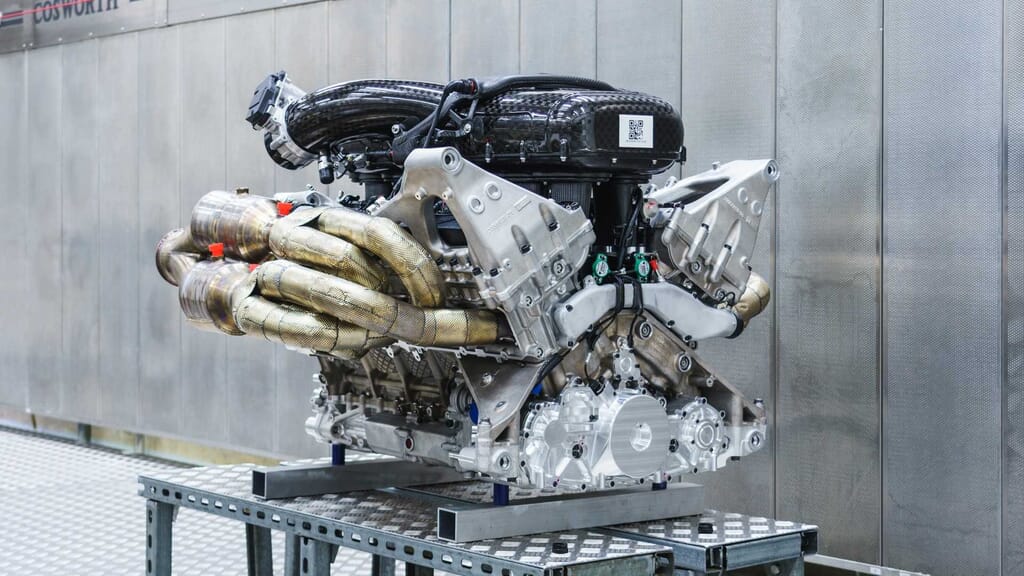 At Windrush, we welcome plenty of turbo and supercharged vehicles to our prestige car storage facilities in London and the Cotswolds. But there's still something about the classic naturally aspirated engine that casts a spell.
The fundamental principle remains unchanged: air intake to this engine type relies entirely on atmospheric pressure (unlike the forced induction of turbo and supercharging). And while naysayers will tell you the unwelcome upshot of N/A is a bulkier, fuel-thirstier engine, naturally aspirated vehicles typically offer bigger revs, better throttle response (with no turbo lag), optimal torque, easier maintenance and a healthy roar.
No wonder the N/A format is still in manufacturers' thoughts – and has a healthy following amongst our long term car storage clients. Here's ten of the best naturally aspirated engines, as chosen by our classic car storage team.
Honda S2000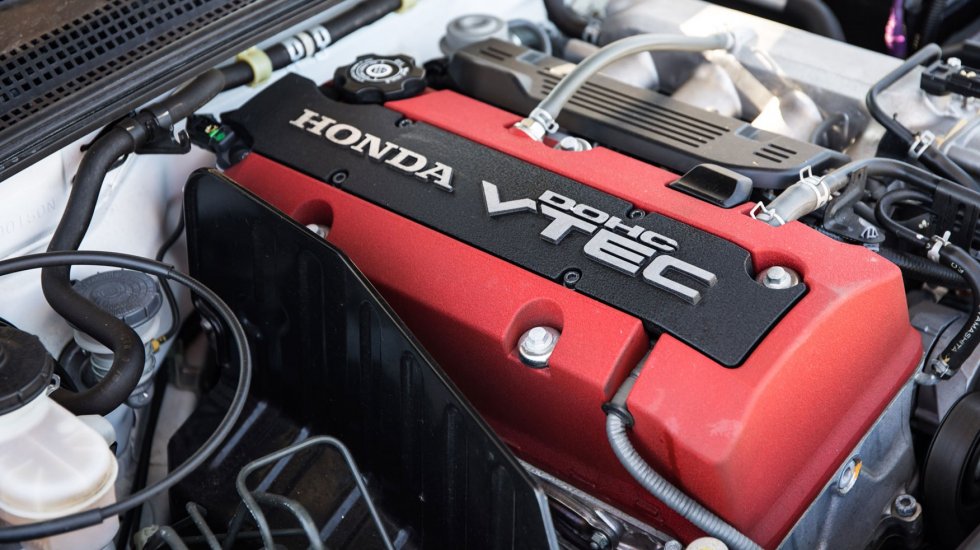 An epic 2.0, 4-cylinder engine making 240 horsepower at an incredible 8,300 rpm. It revs and it roars and it screams… and all that power is right at the top of the revs, meaning you have to work the engine hard. But, it's a Honda, so it takes it all day long and still comes back for more.
Lexus LFA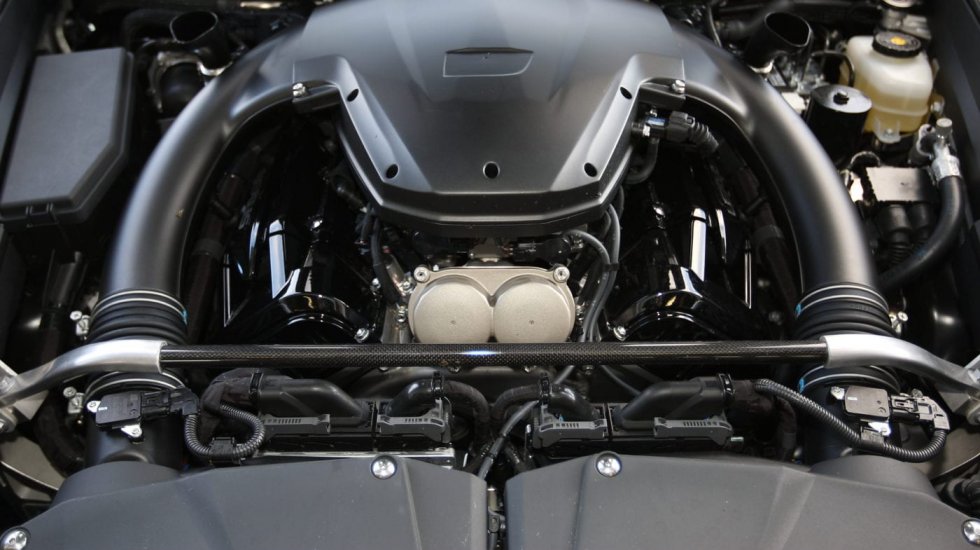 A very special 4.8 V10 built with help from Yamaha. While the Japanese may not have made many supercars, the V10 LFA creates a sonorous wail when on song, as only a V10 can. Not only is it a work of art, it also makes the LFA one of the fastest Japanese cars ever made with its 552 horsepower.
Dodge Viper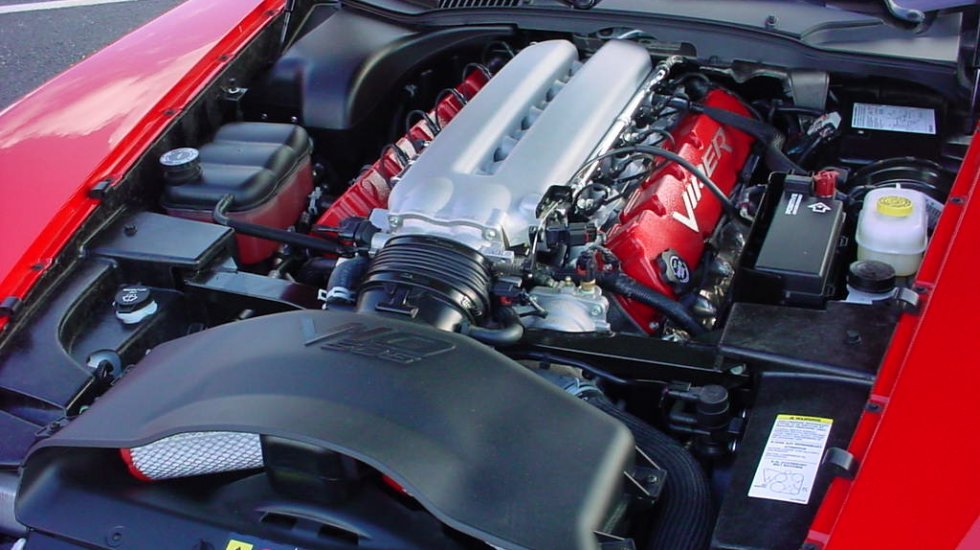 What more can you say, an 8.4 V10 engine is more than enough in anyone's book. With 640 horsepower, the all-aluminium engine creates an exhaust note that is unforgettable and while the car makes little sense, our classic car storage team applauds its very existence, every time a Viper rolls into our facilities.
Ferrari 550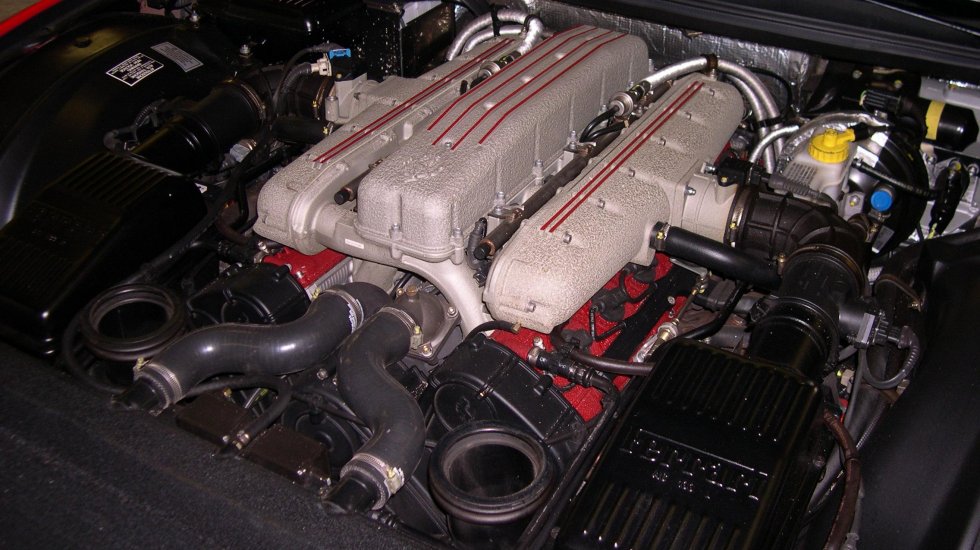 A 485 horsepower 5.5 litre engine mated to an open-gate manual transmission is certainly something to savour. A front-engined Ferrari is always special, but with a V12 soundtrack and an all muscle, no turbo power delivery, the 550 is now regarded as one of the finest modern road cars out of Maranello.
BMW E46 M3 CSL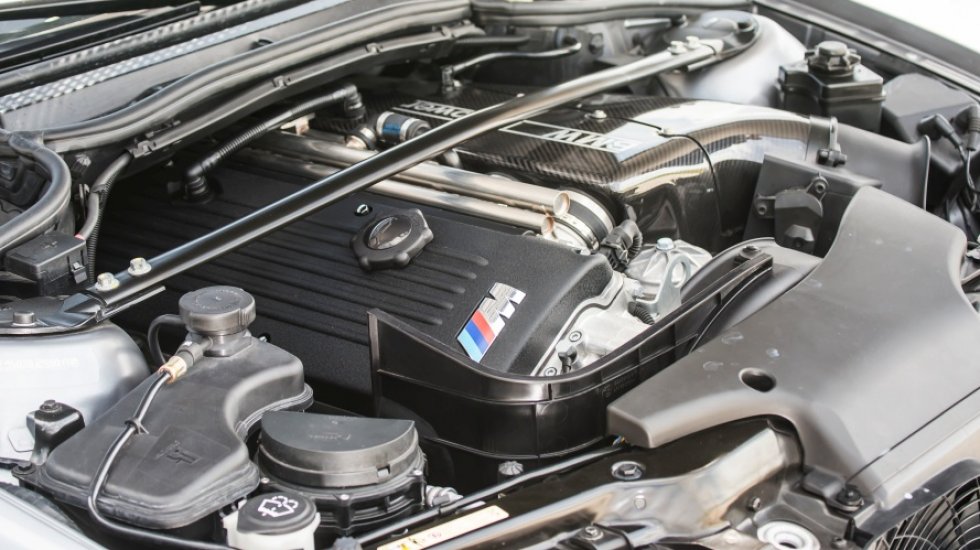 The standard E46 M3 is also worthy of this list, but when BMW squeezed out 355 horsepower from a 3.2 litre naturally aspirated straight six, one can only nod with approval. Light enough to keep the M3 agile, but with a noise unique to an M3, it is one of the heroic engines of all time.
Porsche Carrera GT V10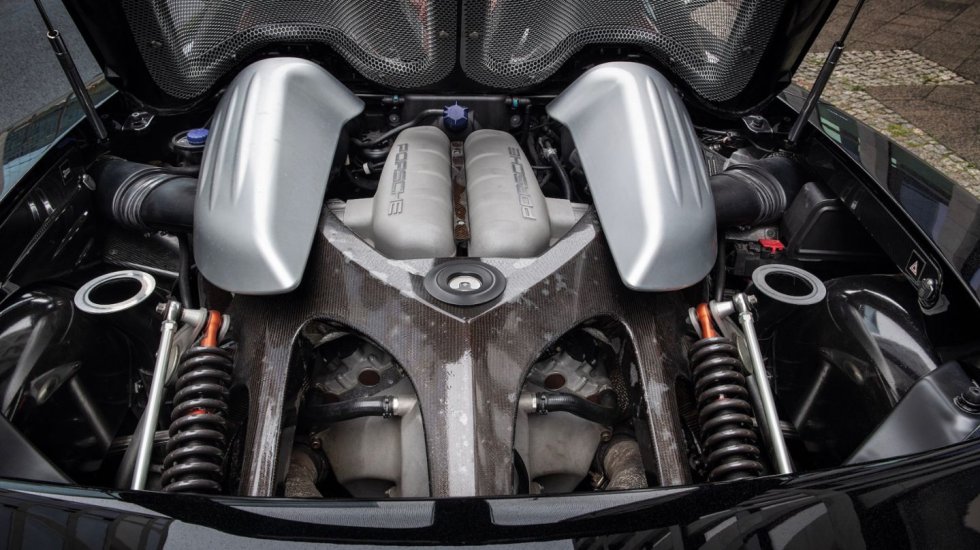 Porsche's engineers designed and built the 980/01 V10 for F1 but didn't use it as they pulled out before they had the chance. A detuned 604 horsepower version found its way into the glorious Carrera GT, a car that demands all of the driver's attention, all of the time, and was as wild a road car as you could get.
Alfa Romeo 147GTA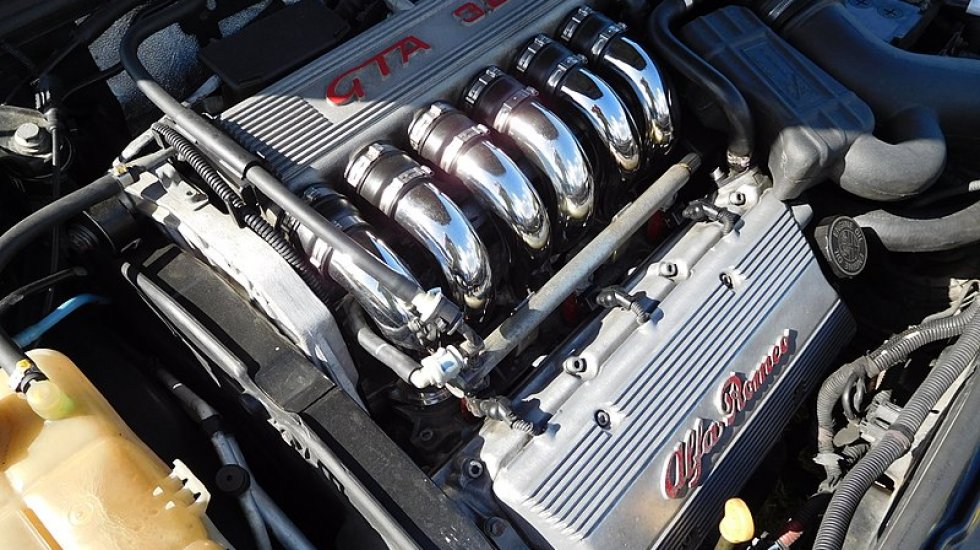 The greatest 6-cylinder of all time? None look or sound as good as this, and none feel as special… or as fragile. With 250 horsepower the front-drive 147 GTA was a great place in which to fit the Busso V6. Arguably the most beautiful engine to be fitted to an attainable car.
McLaren F1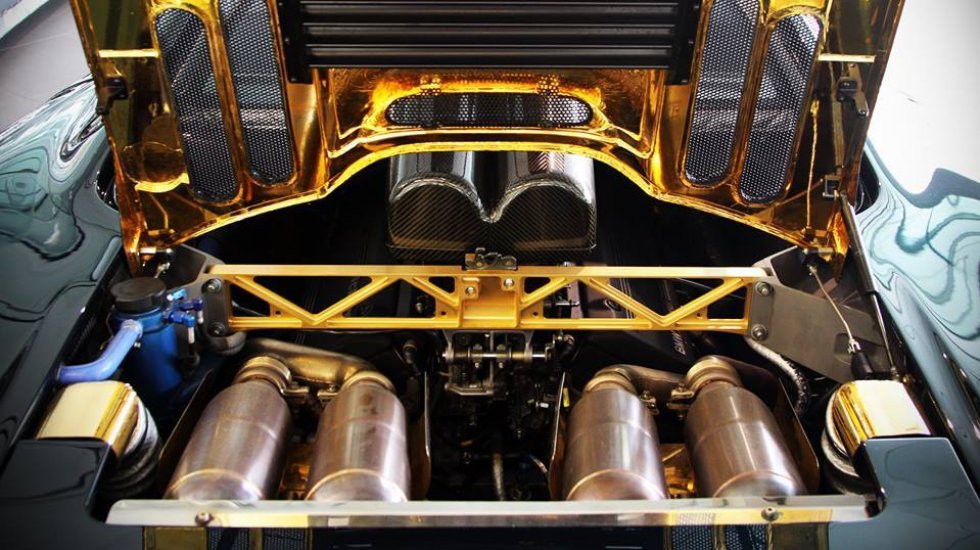 The marvellous S70/2 V12 with its 6.1 litres, was the only V-12 made by BMW with four valves per cylinder. A gutsy 618 horsepower at 7,500 and 455 pound-feet of torque at 4,000 rpm was enough to propel the F1 from 0-60 mph in 3.2 seconds.
Chevrolet LS1 V8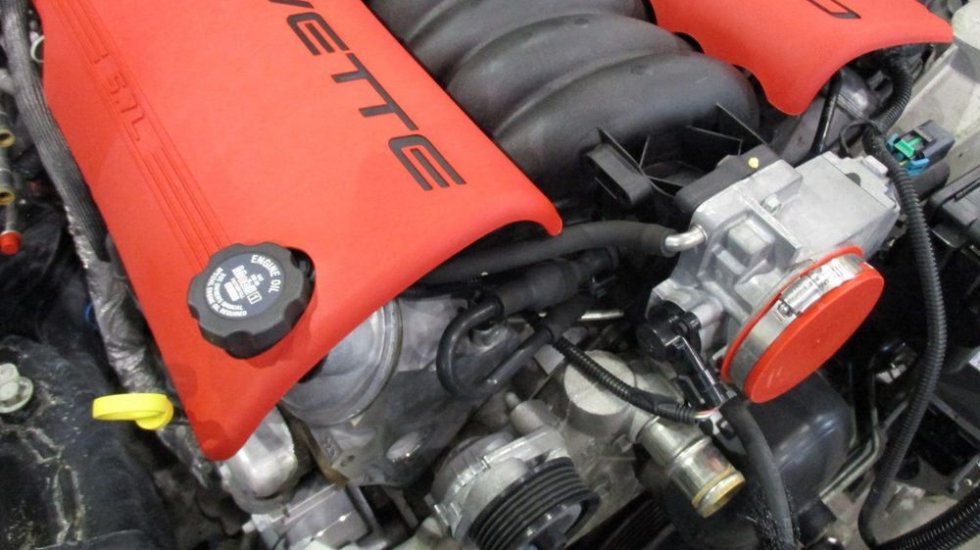 Launched in 1997, it was rated at 345 horsepower at 5,600 rpm and 350 pound-feet of torque at 4,400 rpm, with power uprated to 350 horsepower in 2001. The LS V8 range is now a highly regarded 'crate' engine with great power, unrivalled reliability – and very tuneable too. A piece of American history.
Ferrari 458 Speciale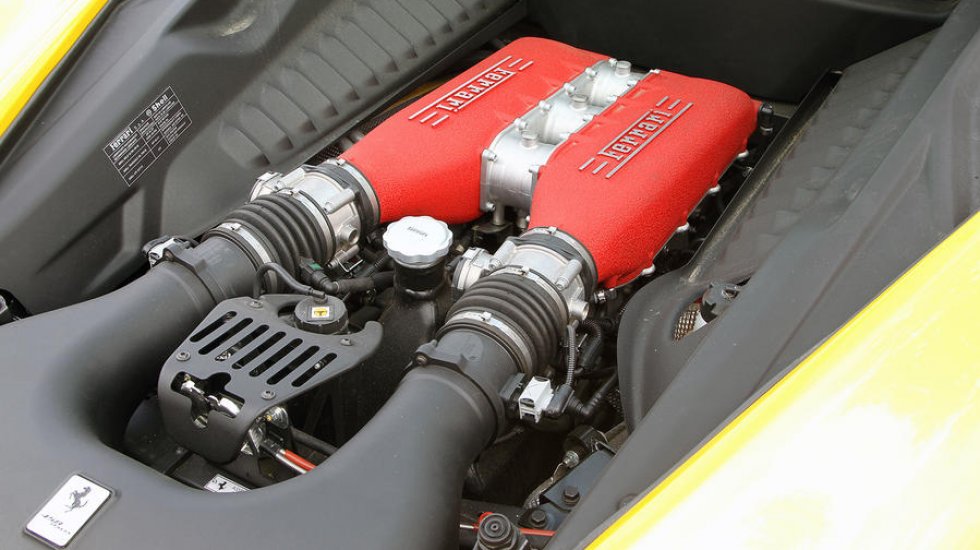 Ferrari put all their tech knowhow into this engine, and the result was 600 horsepower from a 4.5-litre, naturally aspirated V8, plus a flat-plane-crank that sounds like only a Ferrari can. Was it the last of the great V8s? In a world of turbos and hybrids, quite possibly, but what a way to go out.
Aston Martin Valkyrie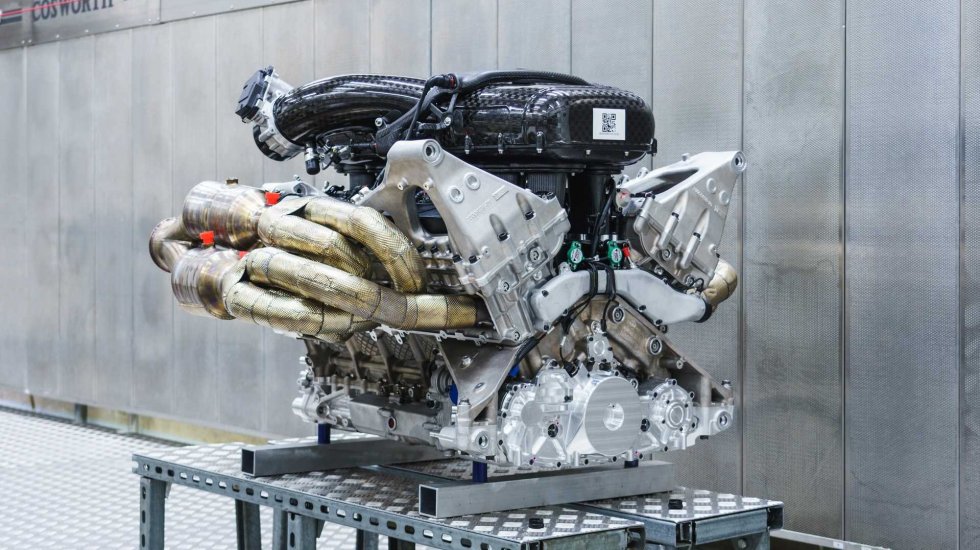 Cosworth are the masters behind this soon-to-launch V12 NA engine. If all goes to plan, it will be the most powerful NA engine in history, producing a claimed 1130 horsepower from its 6.5 litres. Whether it launches with that output remains to be seen, but the naturally aspirated engine might not be over just yet…
Choose Windrush classic car storage, for turbo, supercharged & N/A engines
At Windrush, we treat every visitor to our prestige car storage facilities as an individual. Of course, some elements of our famous 12-step induction process are the same across the board, from the professional wash/dry your car will receive on arrival, to the climate-controlled environment and individual storage bays that mark out our long term car storage from our rivals.
But this is no 'one size fits all' service. With Windrush's classic car storage experts on hand around the clock, we'll adapt our ongoing maintenance programme to the specifications and demands of your vehicle, ensuring we cater to the quirks of the engine, mechanicals and more, and keep your car in an 'always ready' condition.
For details of our long term car storage, get in touch with the Windrush team on info@windrushcarstorage.co.uk
At Windrush, we welcome plenty of turbo and supercharged vehicles to our prestige car storage facilities in London and the Cotswolds. But there's still something about the classic naturally aspirated engine that casts a spell. The fundamental principle remains unchanged: air intake to this engine type relies entirely on atmospheric pressure (unlike the forced induction of turbo and supercharging). And while naysayers will tell you the unwelcome upshot of N/A is a bulkier, fuel-thirstier engine, naturally aspirated vehicles typically offer bigger revs, better throttle response (with no turbo lag), optimal torque, easier maintenance and a healthy roar. No wonder the N/A format is still in manufacturers' thoughts – and has a healthy following amongst our long term car storage clients. Here's ten of the best naturally aspirated engines, as chosen by our classic car storage team. Honda S2000 An epic 2.0, 4-cylinder engine making 240 horsepower at an incredible 8,300 rpm. It revs and it roars and it screams… and all that power is right at the top of the revs, meaning you have to work the engine hard. But, it's a Honda, so it takes it all day long and still comes back for more. Lexus LFA A very special 4.8 V10 built with help from Yamaha. While the Japanese may not have made many supercars, the V10 LFA creates a sonorous wail when on song, as only a V10 can. Not only is it a work of art, it also makes the LFA one of the fastest Japanese cars ever made with its 552 horsepower. Dodge Viper What more can you say, an 8.4 V10 engine is more than enough in anyone's book. With 640 horsepower, the all-aluminium engine creates an exhaust note that is unforgettable and while the car makes little sense, our classic car storage team applauds its very existence, every time a Viper rolls into our facilities. Ferrari 550 A 485 horsepower 5.5 litre engine mated to an open-gate manual transmission is certainly something to savour. A front-engined Ferrari is always special, but with a V12 soundtrack and an all muscle, no turbo power delivery, the 550 is now regarded as one of the finest modern road cars out of Maranello. BMW E46 M3 CSL The standard E46 M3 is also worthy of this list, but when BMW squeezed out 355 horsepower from a 3.2 litre naturally aspirated straight six, one can only nod with approval. Light enough to keep the M3 agile, but with a noise unique to an M3, it is one of the heroic engines of all time. Porsche Carrera GT V10 Porsche's engineers designed and built the 980/01 V10 for F1 but didn't use it as they pulled out before they had the chance. A detuned 604 horsepower version found its way into the glorious Carrera GT, a car that demands all of the driver's attention, all of the time, and was as wild a road car as you could get. Alfa Romeo 147GTA The greatest 6-cylinder of all time? None look or sound as good as this, and none feel as special… or as fragile. With 250 horsepower the front-drive 147 GTA was a great place in which to fit the Busso V6. Arguably the most beautiful engine to be fitted to an attainable car. McLaren F1 The marvellous S70/2 V12 with its 6.1 litres, was the only V-12 made by BMW with four valves per cylinder. A gutsy 618 horsepower at 7,500 and 455 pound-feet of torque at 4,000 rpm was enough to propel the F1 from 0-60 mph in 3.2 seconds. Chevrolet LS1 V8 Launched in 1997, it was rated at 345 horsepower at 5,600 rpm and 350 pound-feet of torque at 4,400 rpm, with power uprated to 350 horsepower in 2001. The LS V8 range is now a highly regarded 'crate' engine with great power, unrivalled reliability – and very tuneable too. A piece of American history. Ferrari 458 Speciale Ferrari put all their tech knowhow into this engine, and the result was 600 horsepower from a 4.5-litre, naturally aspirated V8, plus a flat-plane-crank that sounds like only a Ferrari can. Was it the last of the great V8s? In a world of turbos and hybrids, quite possibly, but what a way to go out. Aston Martin Valkyrie Cosworth are the masters behind this soon-to-launch V12 NA engine. If all goes to plan, it will be the most powerful NA engine in history, producing a claimed 1130 horsepower from its 6.5 litres. Whether it launches with that output remains to be seen, but the naturally aspirated engine might not be over just yet… Choose Windrush classic car storage, for turbo, supercharged & N/A engines At Windrush, we treat every visitor to our prestige car storage facilities as an individual. Of course, some elements of our famous 12-step induction process are the same across the board, from the professional wash/dry your car will receive on arrival, to the climate-controlled environment and individual storage bays that mark out our long term car storage from our rivals. But this is no 'one size fits all' service. With Windrush's classic car storage experts on hand around the clock, we'll adapt our ongoing maintenance programme to the specifications and demands of your vehicle, ensuring we cater to the quirks of the engine, mechanicals and more, and keep your car in an 'always ready' condition. For details of our long term car storage, get in touch with the Windrush team on info@windrushcarstorage.co.uk