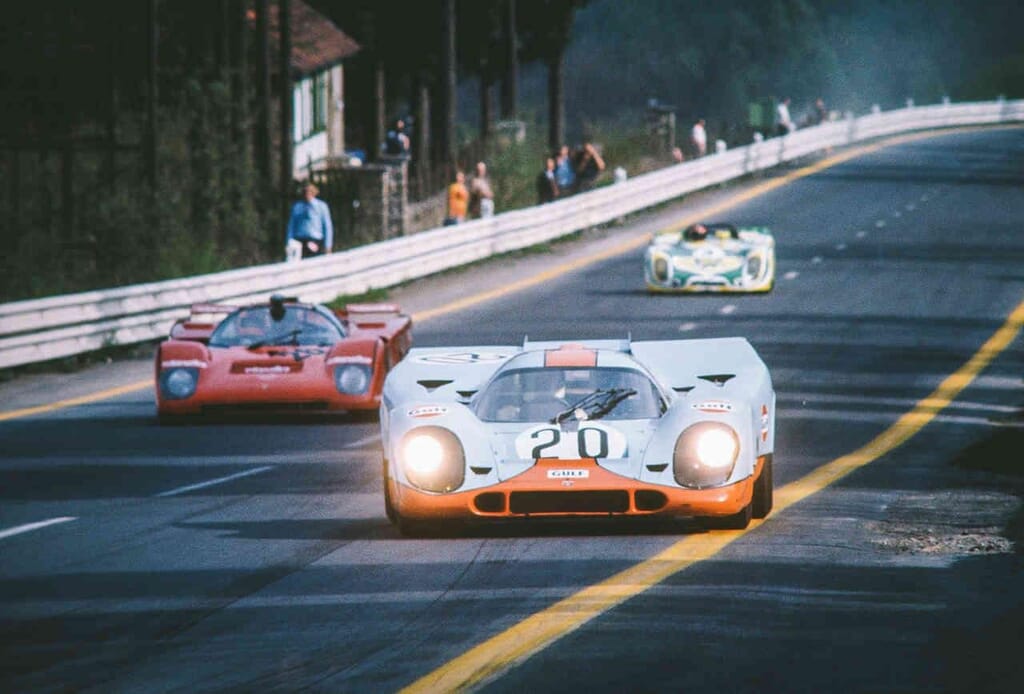 With its glitz, glamour, tragedy, high stakes and human drama, the world of motorsport is an open goal for any filmmaker. Needless to say, Windrush's luxury car storage team has watched them all, twice, and here we whittle down the genre to the stone-cold classics.
Drop our classic car storage team a line on info@windrushcarstorage.co.uk and let us know if you agree with our choices.
Rush (2013)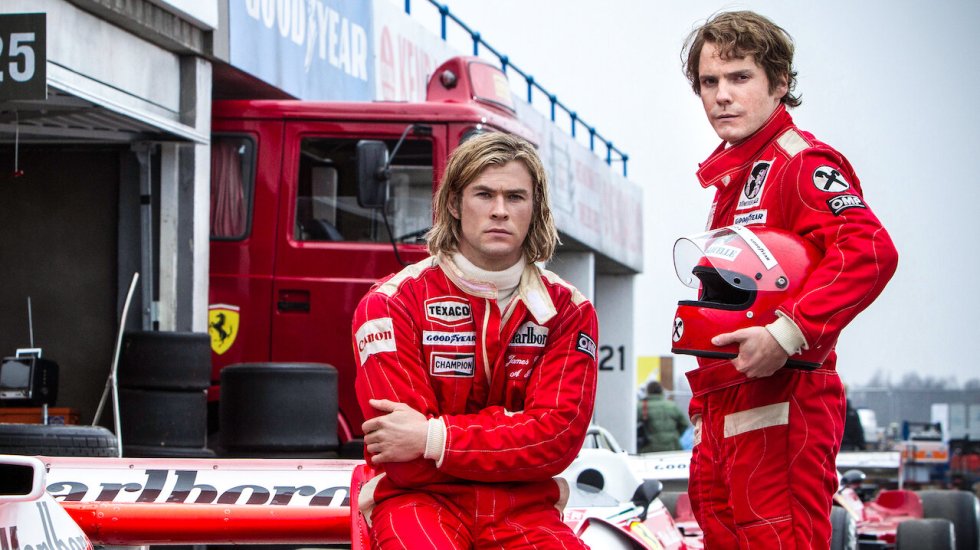 Chris Hemsworth is McLaren's raffish playboy James Hunt. Daniel Brühl is Scuderia Ferrari's bone-dry Austrian ace, Niki Lauda. By the mid-'70s, F1's greatest personality clash was also motorsport's most compelling rivalry, and director Ron Howard captures the thrill of their dogfights, the heart-in-mouth disaster on the Nürburgring when Lauda's Ferrari becomes an inferno, and the deep-buried mutual respect that both men took to their graves.
Ford vs Ferrari (2019)
Also titled Le Mans '66, depending on where you're reading this, director James Mangold retells the true story of Henry Ford's quest to bloody the nose of the dominant Ferrari racing team in the mid-'60s. The vision and chutzpah of the Anglo-American engineering team tasked with developing the Ford GT40 comes alive, while Matt Damon and Christian Bale are on career-best form as Carroll Shelby and Ken Miles.
Days Of Thunder (1990)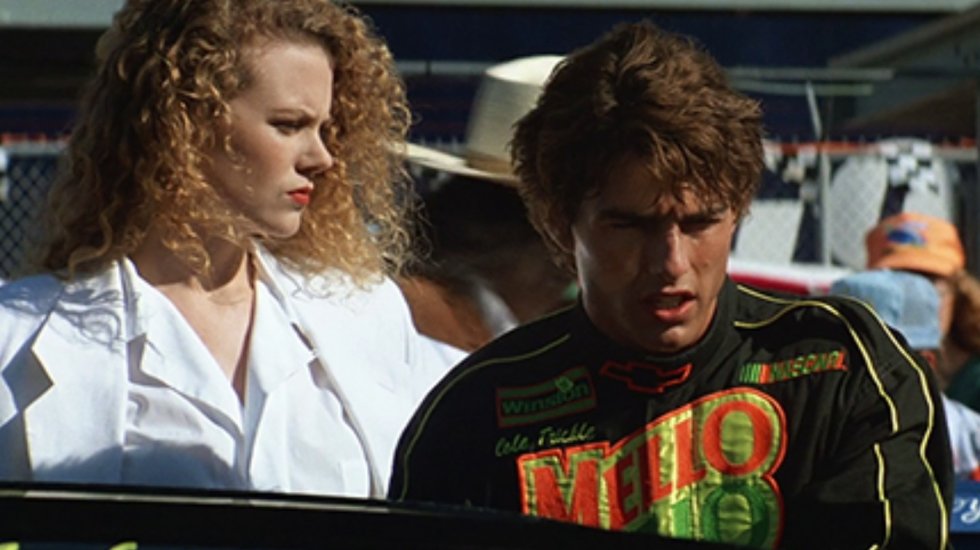 Tom Cruise had already gone supersonic in 1986's original Top Gun, and his NASCAR rookie in Days Of Thunder is cut from the same cloth as Maverick: reckless, impulsive, irresistible to the ladies and very, very fast. Like any thirty-year-old movie, Days Of Thunder's on-track special effects now look a little creaky, but the case for its cult-hero status is spearheaded by no less than Quentin Tarantino. "You laugh," the Pulp Fiction director told one interviewer, "but seriously, I'm a big fan. To me, Days Of Thunder is the movie that Le Mans should have been."
Senna (2010)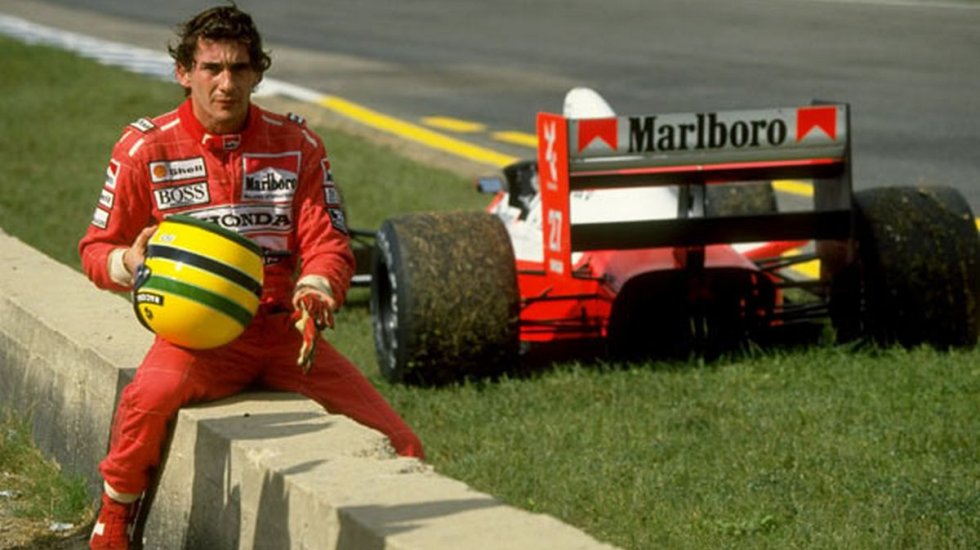 Not a biopic but simply the finest documentary out there about the meteoric rise, glory years and horrifying end of the Brazilian ace who might just have been the greatest pound-for-pound F1 driver of them all. Ayrton Senna's family threw open their archives to director Asif Kapadia and the portrait of the man that emerges is so compelling that Empire's Dan Jolin stressed you didn't have to be a petrolhead to apply: "It is in no way only for those who like watching cars drive in circles."
Le Mans (1971)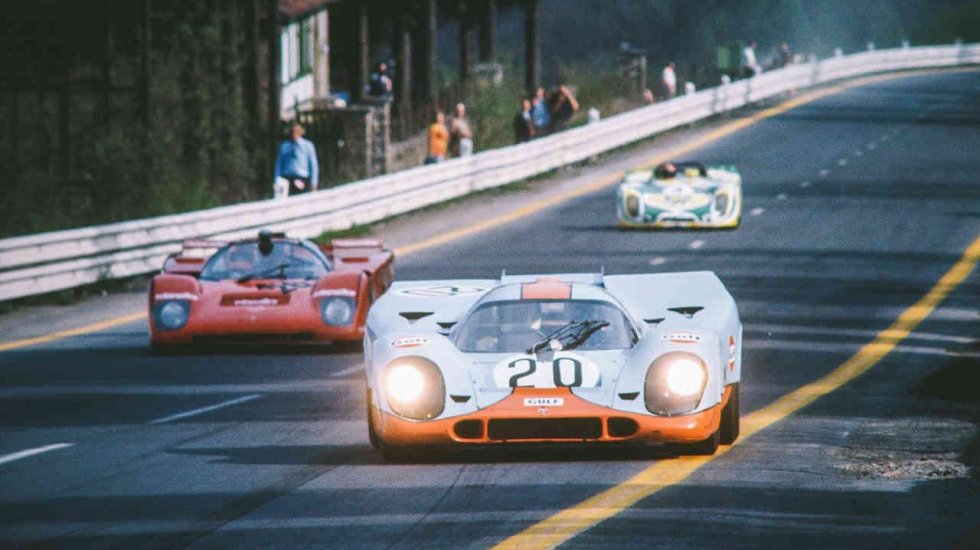 While most motorsport movies dig back into the history books, director Lee H. Katzin offered us an entirely fictional 24-hour race at the iconic track (albeit using real footage from the previous year's event). Le Mans' trump card, of course, is Steve McQueen as Porsche driver Michael Delaney – even if the star was notoriously hard work on set. "There is a certain colour of blue that they used on the Porsches in that movie," he told interviewer Richard Kraus in 1980. "And it is, I kid you not, the same colour as the disinfectant cakes used in a men's urinal. 'Get another colour,' I said. 'This is a toilet cake colour…'"
Talladega Nights: The Ballad Of Ricky Bobby (2006)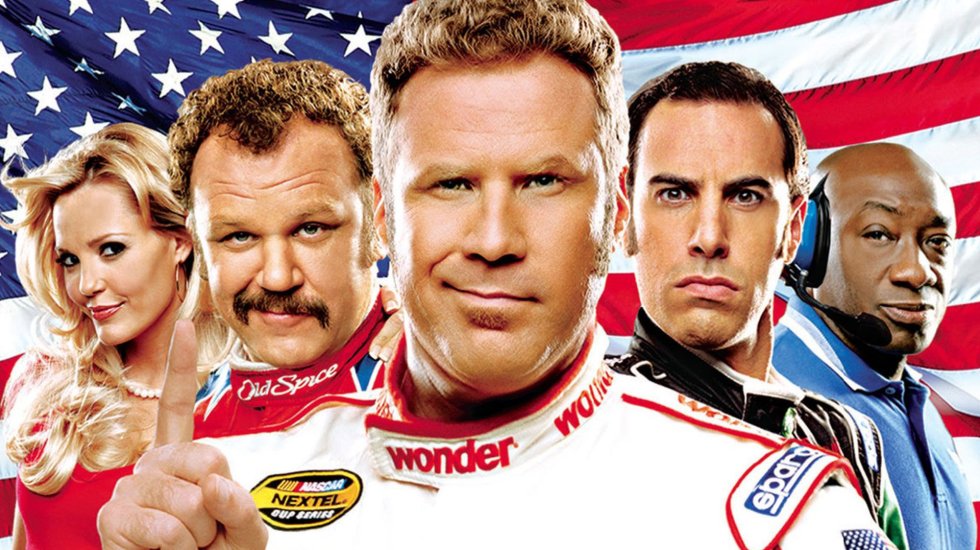 If the motorsport genre can seem a little po-faced, then Will Ferrell's daft-as-a-brush track comedy redressed the balance. Ferrell stars as Ricky Bobby, a washed-up NASCAR driver who rediscovers his talent using such unorthodox training techniques as putting a live cougar in the car – but it's Sacha Baron Cohen's snooty French ace Jean Girard who almost steals the film.
Choose long term car storage fit for a film star
Back in the real world, Windrush classic car storage is proud to give every last one of our clients the A-list treatment. When you arrive at our state-of-the-art car storage in London and the Cotswolds, your vehicle will be put through our famous twelve-step induction process.
Then, for the duration of your stay, we'll keep it 'on the button' with ongoing checks and tailored maintenance programmes that ensure the next time you turn the key, your car feels and drives better than ever.
Our prestige car storage would love to tell you more. Get in touch on info@windrushcarstorage.co.uk
With its glitz, glamour, tragedy, high stakes and human drama, the world of motorsport is an open goal for any filmmaker. Needless to say, Windrush's luxury car storage team has watched them all, twice, and here we whittle down the genre to the stone-cold classics. Drop our classic car storage team a line on info@windrushcarstorage.co.uk and let us know if you agree with our choices. Rush (2013) Chris Hemsworth is McLaren's raffish playboy James Hunt. Daniel Brühl is Scuderia Ferrari's bone-dry Austrian ace, Niki Lauda. By the mid-'70s, F1's greatest personality clash was also motorsport's most compelling rivalry, and director Ron Howard captures the thrill of their dogfights, the heart-in-mouth disaster on the Nürburgring when Lauda's Ferrari becomes an inferno, and the deep-buried mutual respect that both men took to their graves. Ford vs Ferrari (2019) Also titled Le Mans '66, depending on where you're reading this, director James Mangold retells the true story of Henry Ford's quest to bloody the nose of the dominant Ferrari racing team in the mid-'60s. The vision and chutzpah of the Anglo-American engineering team tasked with developing the Ford GT40 comes alive, while Matt Damon and Christian Bale are on career-best form as Carroll Shelby and Ken Miles. Days Of Thunder (1990) Tom Cruise had already gone supersonic in 1986's original Top Gun, and his NASCAR rookie in Days Of Thunder is cut from the same cloth as Maverick: reckless, impulsive, irresistible to the ladies and very, very fast. Like any thirty-year-old movie, Days Of Thunder's on-track special effects now look a little creaky, but the case for its cult-hero status is spearheaded by no less than Quentin Tarantino. "You laugh," the Pulp Fiction director told one interviewer, "but seriously, I'm a big fan. To me, Days Of Thunder is the movie that Le Mans should have been." Senna (2010) Not a biopic but simply the finest documentary out there about the meteoric rise, glory years and horrifying end of the Brazilian ace who might just have been the greatest pound-for-pound F1 driver of them all. Ayrton Senna's family threw open their archives to director Asif Kapadia and the portrait of the man that emerges is so compelling that Empire's Dan Jolin stressed you didn't have to be a petrolhead to apply: "It is in no way only for those who like watching cars drive in circles." Le Mans (1971) While most motorsport movies dig back into the history books, director Lee H. Katzin offered us an entirely fictional 24-hour race at the iconic track (albeit using real footage from the previous year's event). Le Mans' trump card, of course, is Steve McQueen as Porsche driver Michael Delaney – even if the star was notoriously hard work on set. "There is a certain colour of blue that they used on the Porsches in that movie," he told interviewer Richard Kraus in 1980. "And it is, I kid you not, the same colour as the disinfectant cakes used in a men's urinal. 'Get another colour,' I said. 'This is a toilet cake colour…'" Talladega Nights: The Ballad Of Ricky Bobby (2006) If the motorsport genre can seem a little po-faced, then Will Ferrell's daft-as-a-brush track comedy redressed the balance. Ferrell stars as Ricky Bobby, a washed-up NASCAR driver who rediscovers his talent using such unorthodox training techniques as putting a live cougar in the car – but it's Sacha Baron Cohen's snooty French ace Jean Girard who almost steals the film. Choose long term car storage fit for a film star Back in the real world, Windrush classic car storage is proud to give every last one of our clients the A-list treatment. When you arrive at our state-of-the-art car storage in London and the Cotswolds, your vehicle will be put through our famous twelve-step induction process. Then, for the duration of your stay, we'll keep it 'on the button' with ongoing checks and tailored maintenance programmes that ensure the next time you turn the key, your car feels and drives better than ever. Our prestige car storage would love to tell you more. Get in touch on info@windrushcarstorage.co.uk