From KITT to the A-Team van, Windrush's classic car storage team counts down the small-screen icons that became more famous than their drivers.
If you assembled religiously for episodes of Knight Rider in 1983 – or recently bid for an A-Team van replica on eBay – then you'll already know the lifelong spell that a great TV car can cast. Chosen by Windrush's prestige car storage team, here are ten classics that have earned a place in popular culture.
1983 GMC Vandura – The A-Team
With its unmistakable red slash and a medallion-draped Mr. T barking orders behind the wheel, the A-Team van was coveted by every autophile child of the '80s. If you can't afford to pick one up at auction (guide price: £60k), why not try building your own?
1969 Dodge Charger – The Dukes Of Hazzard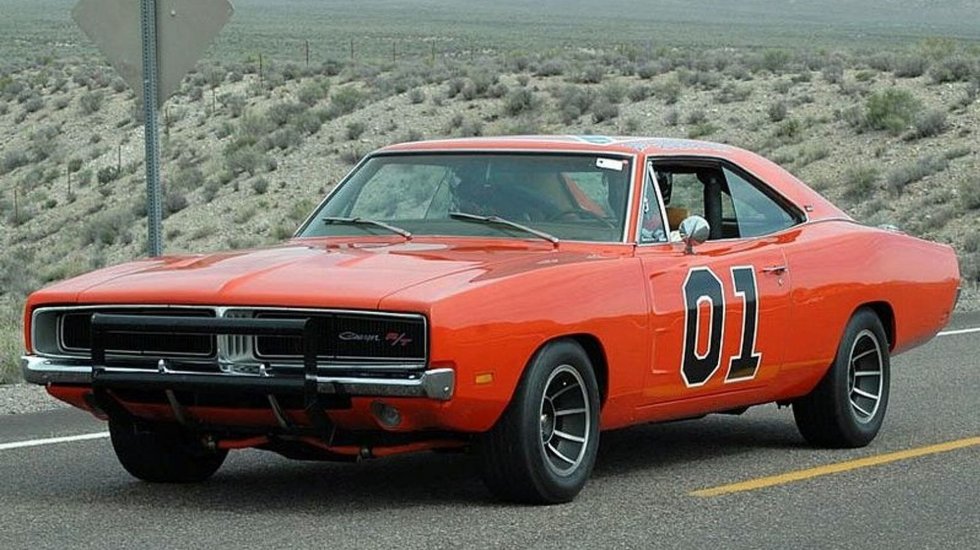 With its satsuma finish, confederate flag and baffling lack of functional doors, the General Lee was the king of redneck rides, keeping the Duke boys one step ahead of Boss Hogg and inspiring a generation of British kids to hood-slide across their dad's bonnet. Over 300 customised Chargers were used by the show – with one model typically written off per episode.
1975 Ford Gran Torino – Starsky & Hutch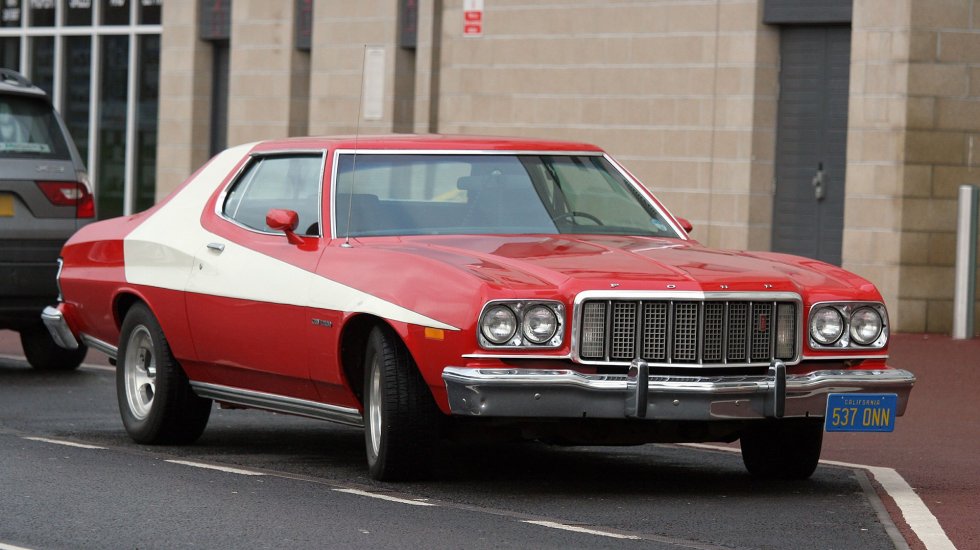 Starsky actor Paul Michael Glaser didn't think much of the cop car he would be driving when it was first presented to him by producer Aaron Spelling ("That thing looks like a striped tomato!"). But it's impossible to imagine the show without this V8-powered icon running down the bad guys. Watch it in action against the General Lee here.
1978 Ferrari 308GTS – Magnum, P.I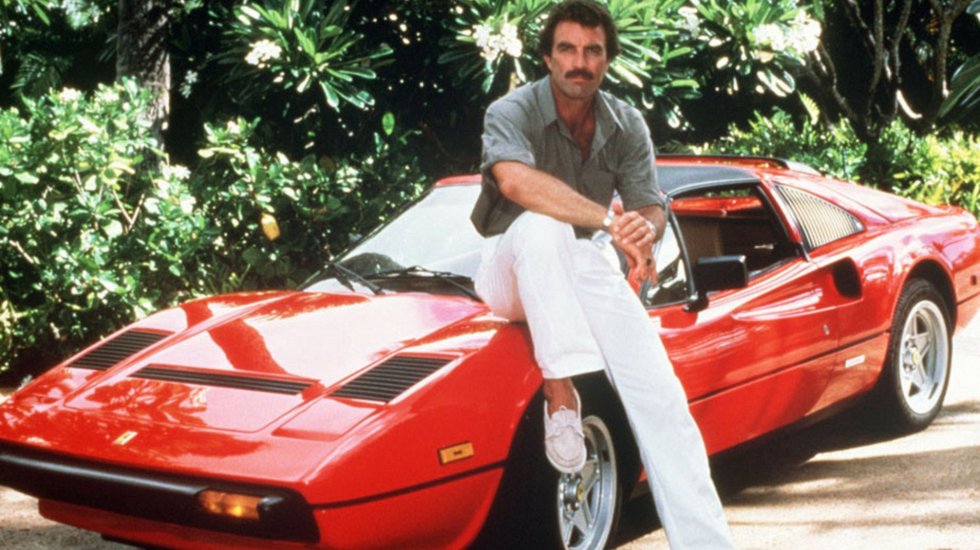 As Hawaii's bushiest-moustached private dick, Thomas Magnum only drove the best. Across eight series, Tom Selleck commandeered such automobile eye candy as a 1980 Audi 100 and a 1974 Jaguar XJ. But as the star of the opening credits, the GTS was the pick – and a 1984 example certified to have been driven by Selleck himself went under the hammer in 2017 for £128k.
1982 Pontiac Trans Am – Knight Rider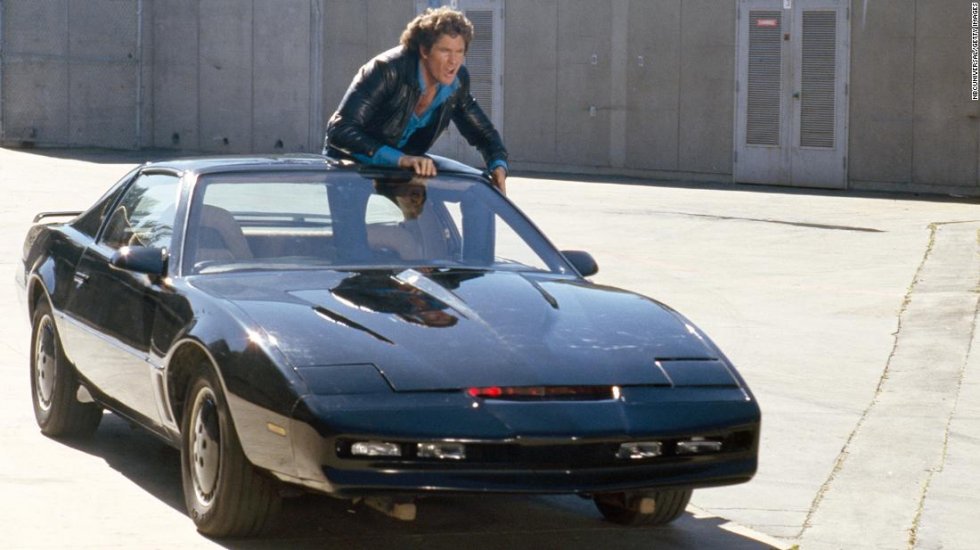 Announced by the ghostly swoosh of its scanner bar, and tooled up with tear gas, flame throwers and grappling hooks, KITT's most memorable feature was its slightly condescending proto-AI personality, with voice actor William Daniels keeping the Hoff's bouffant crime fighter on the straight and narrow.
1977 2.0 Capri – Minder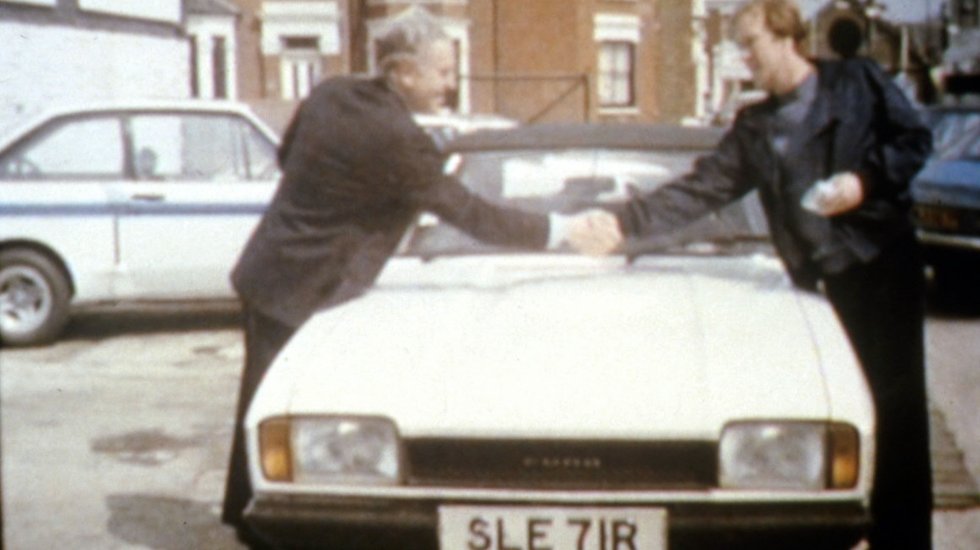 As TV's archetypal geezer, Dennis Waterman's Terry McCann needed a motor that was suitably urban, gritty and rough round the edges, with Ford's fastback ticking all the boxes. Long-standing fans looked on jealously as the Capri sold at auction for £52,000 in 2016 – and felt a lump in their throats last year with the bombshell that it had been "burnt to a crisp" in a heatwave. There's probably never been a better advert for long term car storage.
1981 Audi UR Quattro – Ashes to Ashes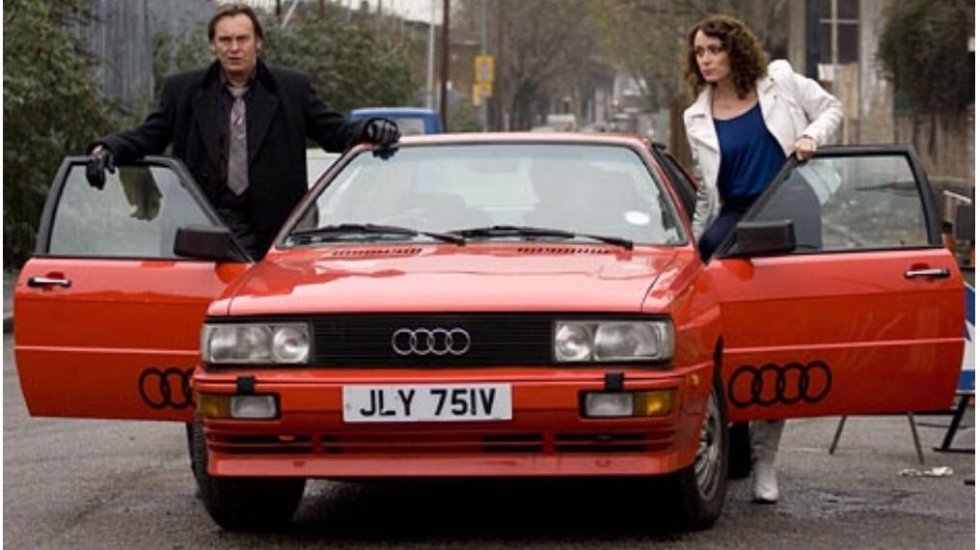 Set a decade earlier, Life On Mars had caught the '70s zeitgeist in the bottle with a Ford Cortina, and as a highlight of sequel Ashes To Ashes, DCI Gene Hunt's hot-red Audi couldn't have been more unashamedly '80s if it came with a housebrick-sized mobile phone. Altogether now: 'Fire up the Quattro!
1962 Volvo P1800 – The Saint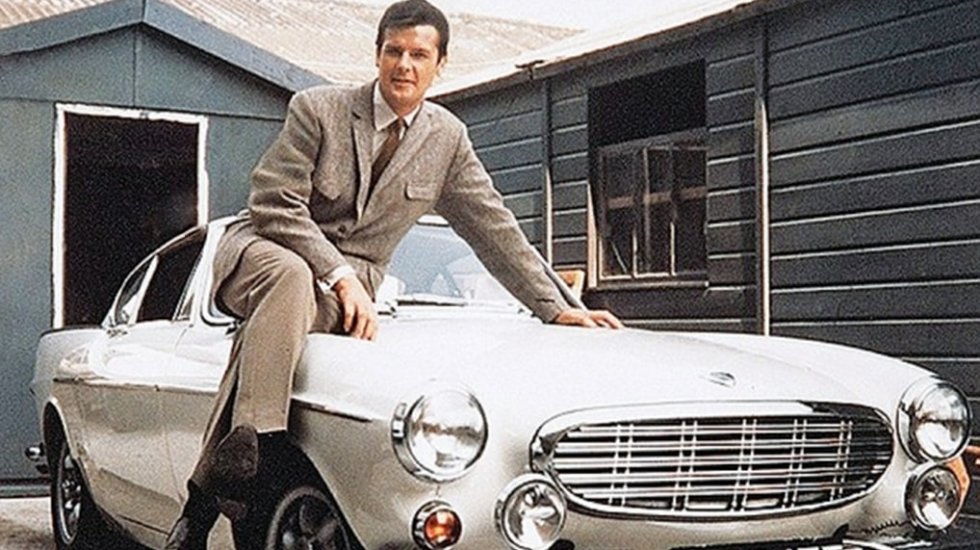 After Jaguar refused the use of its E-Type, Roger Moore's suave sleuth took the wheel of this ice-white roadster (and loved it so much that he bought one for himself). A generation wept when the original P1800 was found rotting in Wales in 1991 – until enthusiast Kevin Price restored the model to its '60s glory.
1976 Broadspeed Jaguar V12 Coupe – The Avengers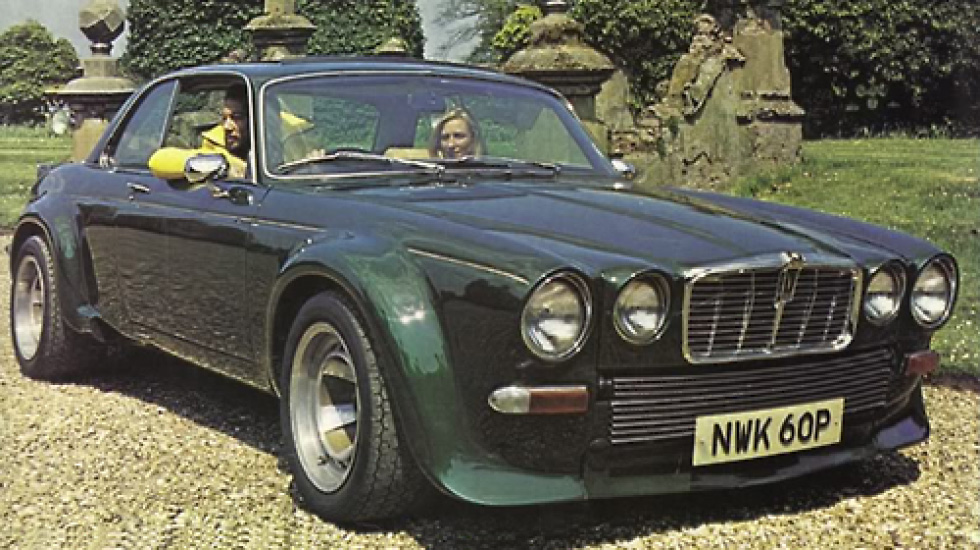 As a quintessentially British gentleman spy, John Steed would never have driven anything as vulgar as a sports car. Across the hit show's lifespan, the late Patrick Macnee's character dabbled with Bentleys and Rollers, but it will always be the Jaguar he's most closely associated with – hence the £62,000 the vehicle fetched at auction back in 2015.
1986 Ferrari Testarossa – Miami Vice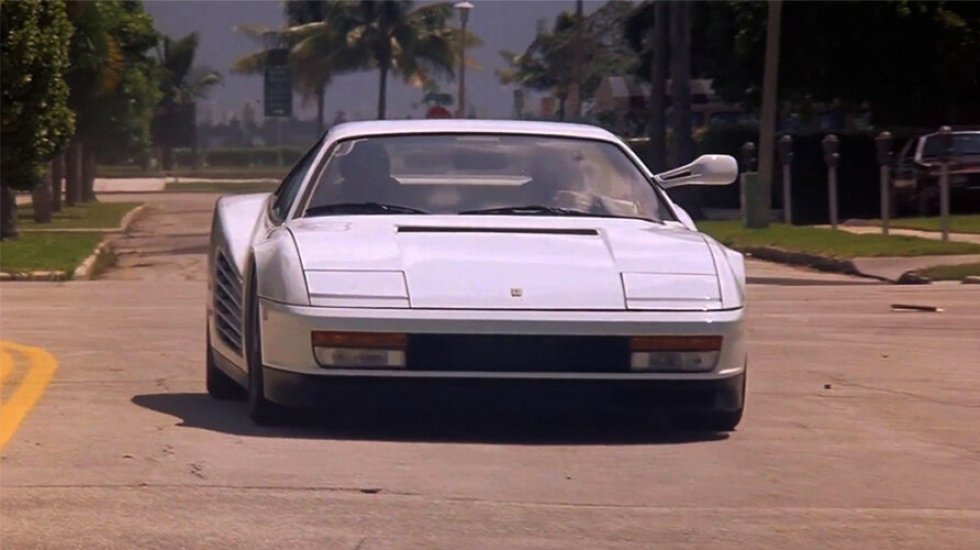 Played by Don Johnson and Philip Michael Thomas, Crockett and Tubbs were the undercover cops who made a generation roll up their jacket sleeves. Key to the image was the Testarossa: the ultimate '80s dream machine, as pure white as the marching powder the duo spent the show in pursuit of.
Prestige car storage for your star car
Whatever you drive, at Windrush, we'll treat your car like an A-lister. Our classic car storage solution is all about attention to detail, from our twelve-step induction to an ongoing programme that includes 24/7 security, twice-daily checks and weekly battery and drip tray inspections. Plus, for our long term car storage customers, we'll perform a deep maintenance checkover every 60 days – so your car will always be ready for its close-up.
To learn more about Windrush's long term car storage in London and the Cotswolds, get in touch with the team today
From KITT to the A-Team van, Windrush's classic car storage team counts down the small-screen icons that became more famous than their drivers. If you assembled religiously for episodes of Knight Rider in 1983 – or recently bid for an A-Team van replica on eBay – then you'll already know the lifelong spell that a great TV car can cast. Chosen by Windrush's prestige car storage team, here are ten classics that have earned a place in popular culture. 1983 GMC Vandura – The A-Team With its unmistakable red slash and a medallion-draped Mr. T barking orders behind the wheel, the A-Team van was coveted by every autophile child of the '80s. If you can't afford to pick one up at auction (guide price: £60k), why not try building your own? 1969 Dodge Charger – The Dukes Of Hazzard With its satsuma finish, confederate flag and baffling lack of functional doors, the General Lee was the king of redneck rides, keeping the Duke boys one step ahead of Boss Hogg and inspiring a generation of British kids to hood-slide across their dad's bonnet. Over 300 customised Chargers were used by the show – with one model typically written off per episode. 1975 Ford Gran Torino – Starsky & Hutch Starsky actor Paul Michael Glaser didn't think much of the cop car he would be driving when it was first presented to him by producer Aaron Spelling ("That thing looks like a striped tomato!"). But it's impossible to imagine the show without this V8-powered icon running down the bad guys. Watch it in action against the General Lee here. 1978 Ferrari 308GTS – Magnum, P.I As Hawaii's bushiest-moustached private dick, Thomas Magnum only drove the best. Across eight series, Tom Selleck commandeered such automobile eye candy as a 1980 Audi 100 and a 1974 Jaguar XJ. But as the star of the opening credits, the GTS was the pick – and a 1984 example certified to have been driven by Selleck himself went under the hammer in 2017 for £128k. 1982 Pontiac Trans Am – Knight Rider Announced by the ghostly swoosh of its scanner bar, and tooled up with tear gas, flame throwers and grappling hooks, KITT's most memorable feature was its slightly condescending proto-AI personality, with voice actor William Daniels keeping the Hoff's bouffant crime fighter on the straight and narrow. 1977 2.0 Capri – Minder As TV's archetypal geezer, Dennis Waterman's Terry McCann needed a motor that was suitably urban, gritty and rough round the edges, with Ford's fastback ticking all the boxes. Long-standing fans looked on jealously as the Capri sold at auction for £52,000 in 2016 – and felt a lump in their throats last year with the bombshell that it had been "burnt to a crisp" in a heatwave. There's probably never been a better advert for long term car storage. 1981 Audi UR Quattro – Ashes to Ashes Set a decade earlier, Life On Mars had caught the '70s zeitgeist in the bottle with a Ford Cortina, and as a highlight of sequel Ashes To Ashes, DCI Gene Hunt's hot-red Audi couldn't have been more unashamedly '80s if it came with a housebrick-sized mobile phone. Altogether now: 'Fire up the Quattro! 1962 Volvo P1800 – The Saint After Jaguar refused the use of its E-Type, Roger Moore's suave sleuth took the wheel of this ice-white roadster (and loved it so much that he bought one for himself). A generation wept when the original P1800 was found rotting in Wales in 1991 – until enthusiast Kevin Price restored the model to its '60s glory. 1976 Broadspeed Jaguar V12 Coupe – The Avengers As a quintessentially British gentleman spy, John Steed would never have driven anything as vulgar as a sports car. Across the hit show's lifespan, the late Patrick Macnee's character dabbled with Bentleys and Rollers, but it will always be the Jaguar he's most closely associated with – hence the £62,000 the vehicle fetched at auction back in 2015. 1986 Ferrari Testarossa – Miami Vice Played by Don Johnson and Philip Michael Thomas, Crockett and Tubbs were the undercover cops who made a generation roll up their jacket sleeves. Key to the image was the Testarossa: the ultimate '80s dream machine, as pure white as the marching powder the duo spent the show in pursuit of. Prestige car storage for your star car Whatever you drive, at Windrush, we'll treat your car like an A-lister. Our classic car storage solution is all about attention to detail, from our twelve-step induction to an ongoing programme that includes 24/7 security, twice-daily checks and weekly battery and drip tray inspections. Plus, for our long term car storage customers, we'll perform a deep maintenance checkover every 60 days – so your car will always be ready for its close-up. To learn more about Windrush's long term car storage in London and the Cotswolds, get in touch with the team today