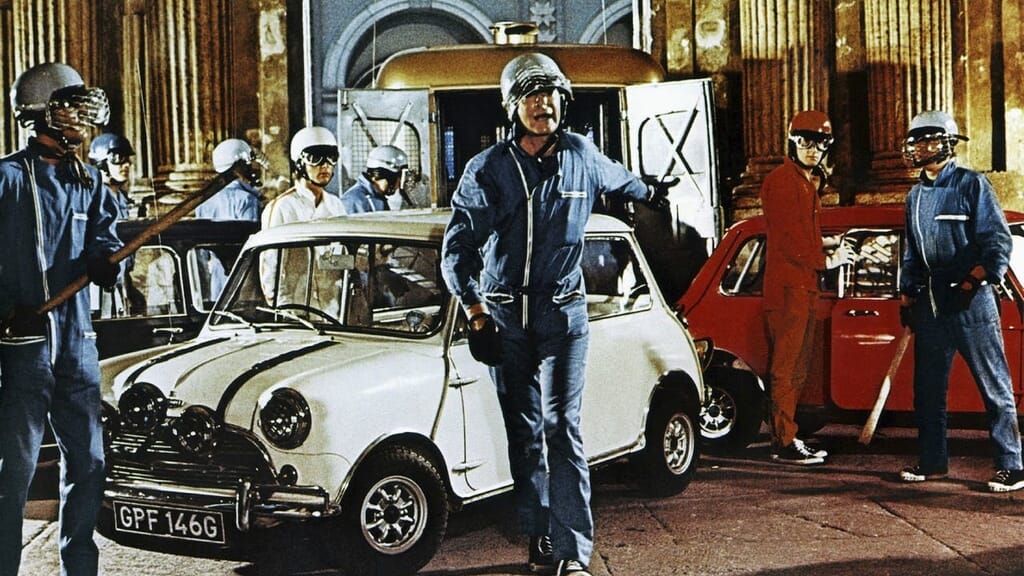 Mad Max. The Fast & The Furious. Baby Driver. All great car films – but hideously inappropriate for a family audience (unless you want your kids to grow up to be leather-wearing, post-apocalyptic street racers).
Fortunately, this Christmas, the Windrush classic car storage team has picked ten of our favourite child-friendly films, offering all the high-speed thrills – but with no need to keep your finger on the 'skip' button.
Back To The Future (1985)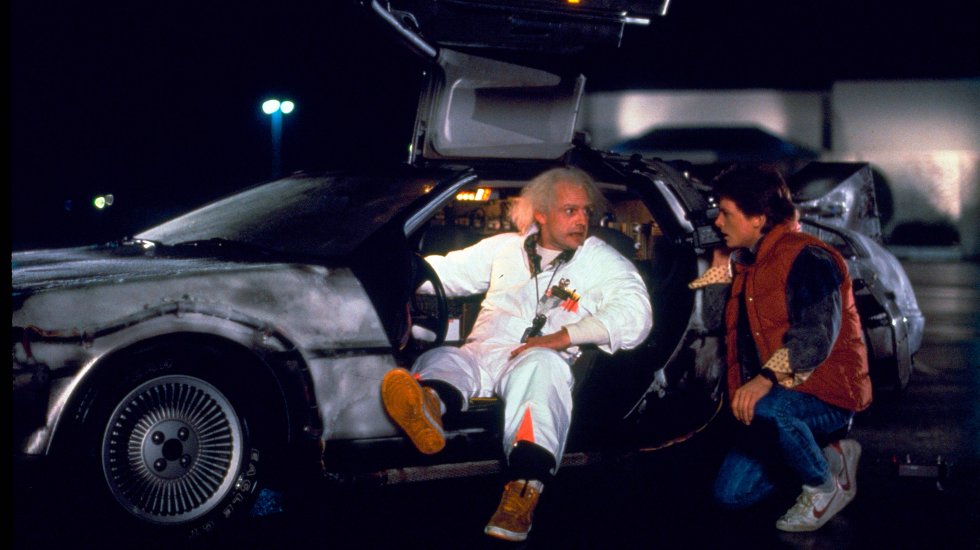 In the time machine stakes, Doctor Who's glorified phone booth can't touch Doc Brown's retrofitted DMC DeLorean, whose flux capacitor ran on (stolen) plutonium, generating the 1.21 gigawatts to speed Marty McFly back to 1955. In his defining role, Michael J. Fox was '80s cool personified, but it's that gull-wing stunner that still makes fanboys drool at Comic Cons the world over.
Ferris Bueller's Day Off (1986)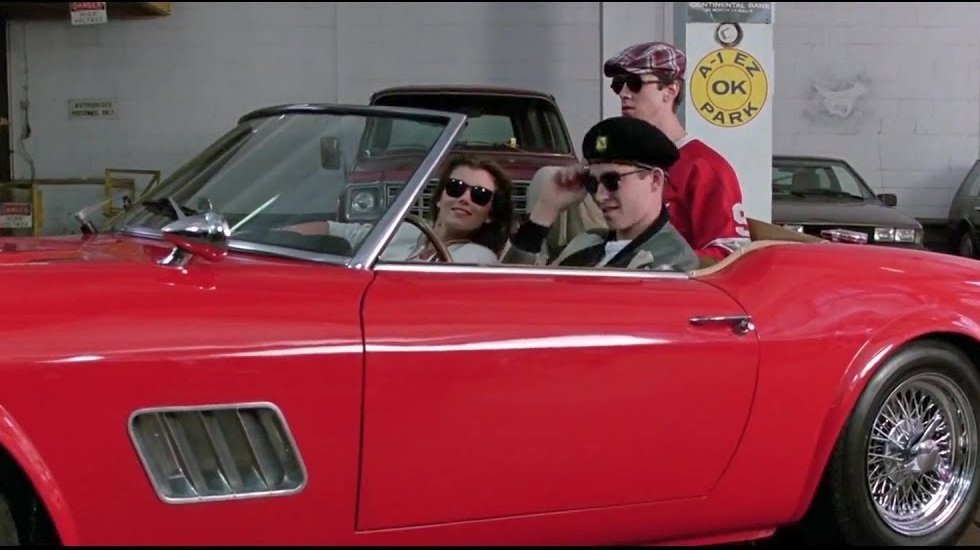 For slightly older kids – there's a bit of choice language – this is the funniest and most poignant of director John Hughes' teen flicks, following three high-school skivers on a last blowout before college and adulthood divides them. As fast-talking Ferris, Matthew Broderick convinces neurotic best friend Cameron to borrow his dad's prized 1961 Ferrari 250 GT California Spyder – soon to meet a sticky end that makes our classic car storage team wince.
Harry Potter & The Chamber Of Secrets (2002)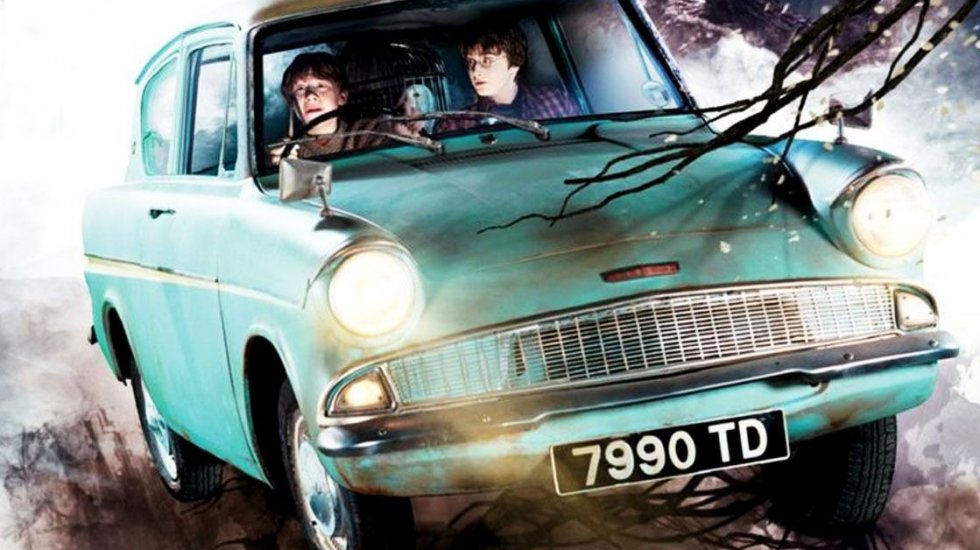 It's a new year at Hogwarts School of Witchcraft and Wizardry, but with Harry imprisoned by his sadistic foster family, the Weasley boys bust him out using an airborne Ford Anglia 105E Deluxe. The frog-faced classic gets them to school on time – despite a thrashing from the Whomping Willow – and later rescues the gang from entanglement by Aragog's spiders.
Cars (2006)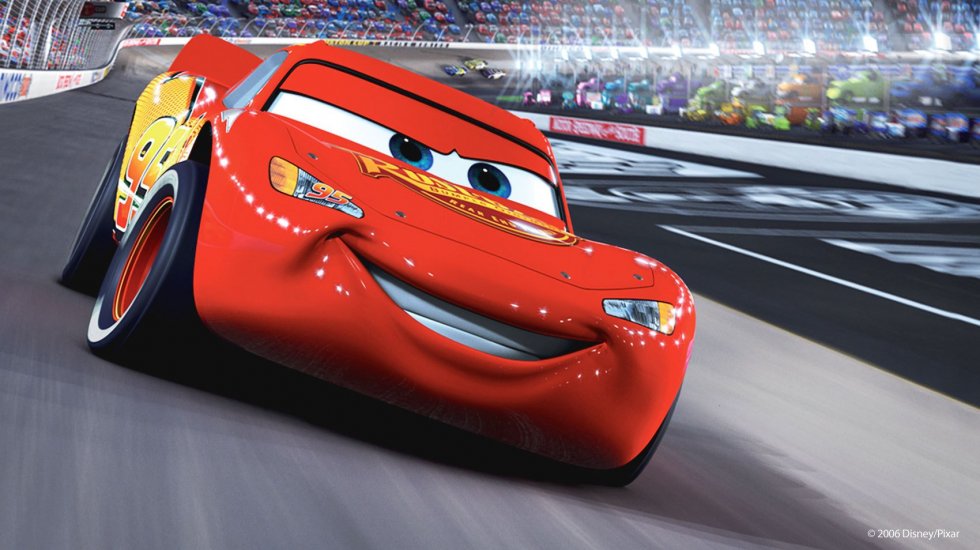 Pixar's original Cars introduced us to a world of anthropomorphic vehicles, including cocksure rookie stock car Lightning McQueen, slack-jawed pickup truck Mater and enigmatic old-timer Doc Hudson (voiced by Paul Newman), whose wisdom might just make McQueen a champion. Critics of the era argued that Cars lacked the wit and heart of Pixar's best work – but try telling that to your spellbound nephew on Boxing Day.
The Italian Job (1969)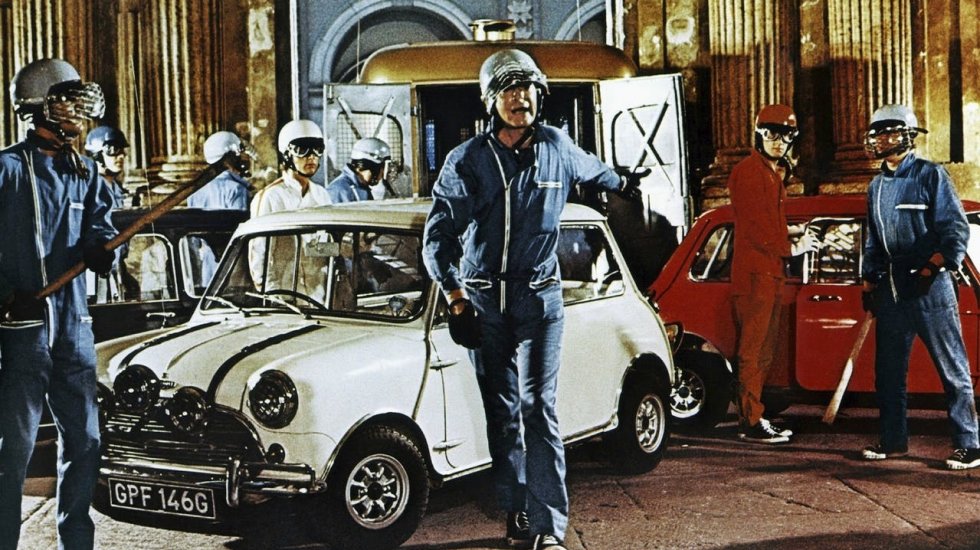 Michael Caine excels as wide boy anti-hero Charlie Croker, hired to steal $4 million of gold bullion from under the Mafia's noses in Turin. The preamble is good fun, and the perfect excuse for the entire family to wheel out their best Caine impression ("You were only supposed to blow the bloody doors off!" etc). But we're all here for the climactic car chase, with the gang's trio of Mini Coopers leaving the Carabinieri and Cosa Nostra breating fumes.
Herbie: Fully Loaded (2005)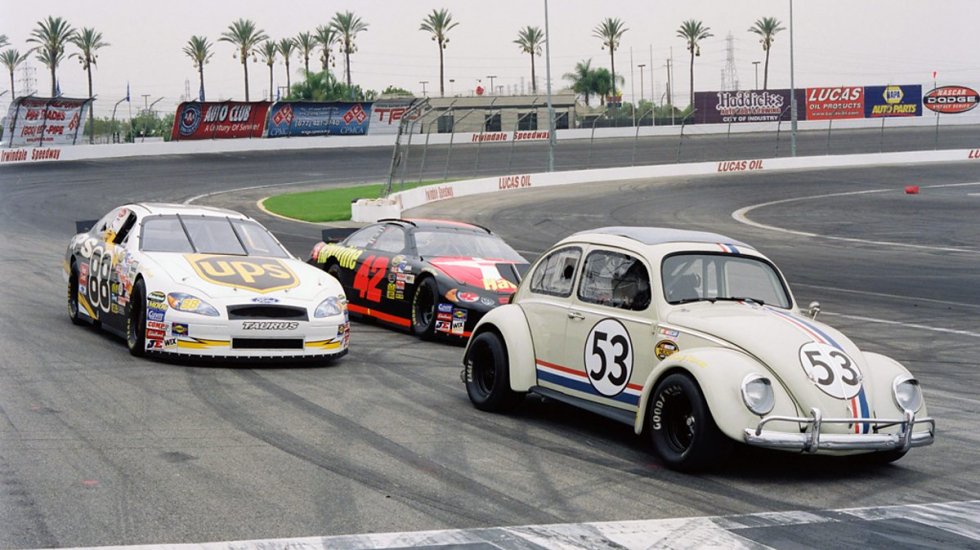 Back in 1968, Disney launched the Love Bug series starring Herbie: a pearl white, fabric sunroofed 1963 VW racing Beetle with a mind of its own. The early Herbie films are looking a little creaky now, so skip ahead to 2005's Fully Loaded, starring a pre-scandal Lindsay Lohan as a college graduate who teams with the AI bug to become a NASCAR champion.
Duel (1971)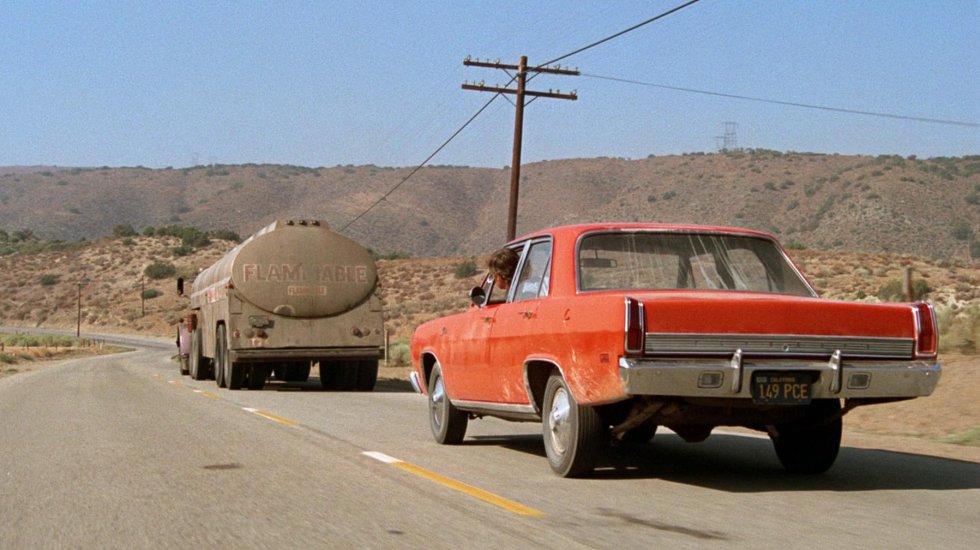 In his directorial debut, Steven Spielberg ratchets up the tension wonderfully, as Dennis Weaver's hapless commuter is harassed by a monstrous, relentless juggernaut and its unseen driver. With plenty of menace but no blood spilt, it's perfect for kids who have outgrown the 'toons.
Chitty Chitty Bang Bang (1968)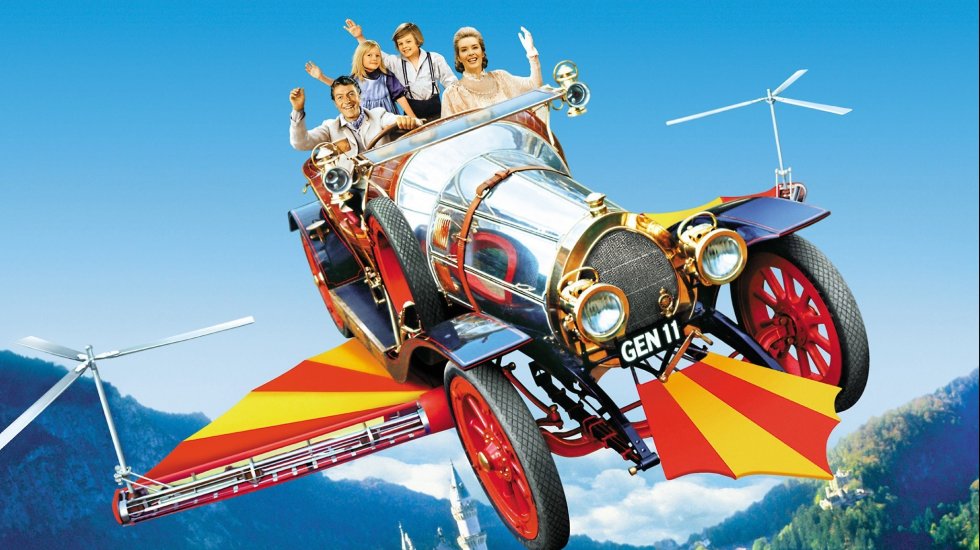 Based on Ian Fleming's 1964 children's novel Chitty-Chitty-Bang-Bang: The Magical Car (itself inspired by the aero-engined racers built by Count Louis Zborowski in the '20s), this beloved film adaptation will weld the nagging theme tune into your head until New Year. Remember to cover your tot's eyes for the deeply sinister Child Catcher scenes.
Smokey & The Bandit (1977)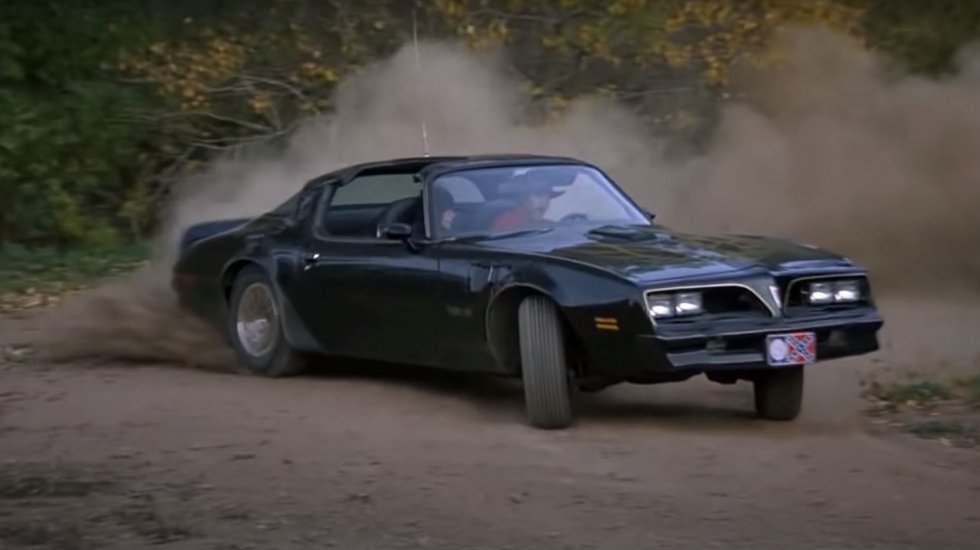 Bo 'Bandit' Darville (Burt Reynolds) and Cledus 'Snowman' Snow (Jerry Reed) are two bootleggers hired to move 400 illicit crates of grog from Texarkana to Atlanta in 28 hours – and avoid the cuffs of lawman Sheriff Buford 'Smokey Bear' Justice. It's the film that made a generation covet the Pontiac Trans Am, preferably with Sally Field's runaway bride in the passenger seat.
Bumblebee (2018)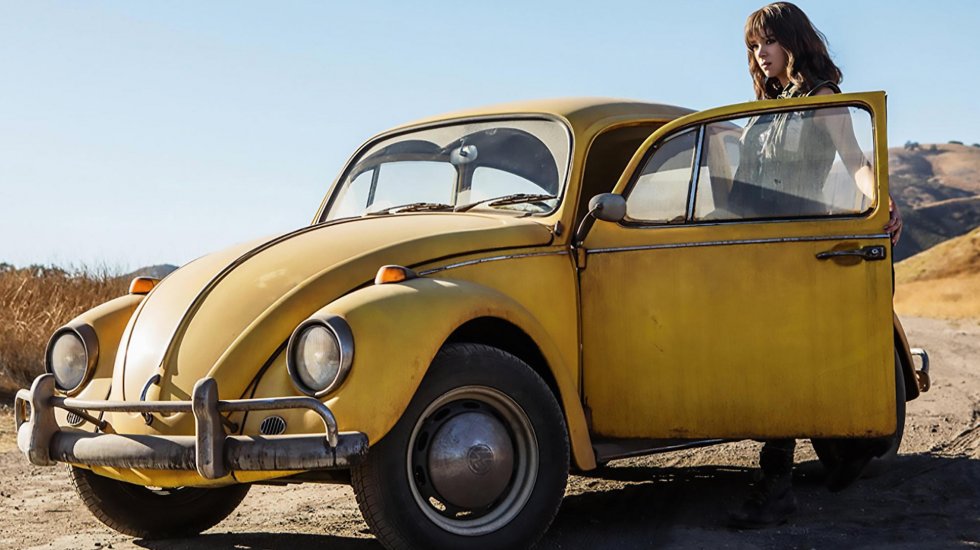 Spinning off from Michael Bay's big, noisy Transformers universe, Bumblebee was sweeter and more subtle, starring Hailee Steinfeld as a troubled teen who finds solace in a scrapped Volkswagen Beetle. Fixing up the bright yellow bug, she discovers it's actually an eight-foot robot, sworn to protect humankind (all except Morrissey, that is, whose albums it spits from the tape deck). Of course, the evil Decepticons are close behind and action ensues, but the charm of Travis Knight's film comes from the pair's wordless friendship.
Choose Windrush long term car storage – for a merry Christmas and happy new year
At Windrush, we work all year round to ensure your cherished car stays in the form of its life. Whether you're looking for prestige car storage to safeguard your vehicle over the winter months, or specialist EV storage that factors in every last quirk, our facilities in London and the Cotswolds are your first call.
We're proud to offer the best induction in the sector, with Windrush's famous twelve-stage process welcoming your car in style. Even then, our prestige car storage service is just getting started, with an ongoing, tailored maintenance programme that lets you and your car rest easy.
The Windrush team are ready to tell you more about our classic car storage service. Drop us a line on info@windrushcarstorage.co.uk
Mad Max. The Fast & The Furious. Baby Driver. All great car films – but hideously inappropriate for a family audience (unless you want your kids to grow up to be leather-wearing, post-apocalyptic street racers). Fortunately, this Christmas, the Windrush classic car storage team has picked ten of our favourite child-friendly films, offering all the high-speed thrills – but with no need to keep your finger on the 'skip' button. Back To The Future (1985) In the time machine stakes, Doctor Who's glorified phone booth can't touch Doc Brown's retrofitted DMC DeLorean, whose flux capacitor ran on (stolen) plutonium, generating the 1.21 gigawatts to speed Marty McFly back to 1955. In his defining role, Michael J. Fox was '80s cool personified, but it's that gull-wing stunner that still makes fanboys drool at Comic Cons the world over. Ferris Bueller's Day Off (1986) For slightly older kids – there's a bit of choice language – this is the funniest and most poignant of director John Hughes' teen flicks, following three high-school skivers on a last blowout before college and adulthood divides them. As fast-talking Ferris, Matthew Broderick convinces neurotic best friend Cameron to borrow his dad's prized 1961 Ferrari 250 GT California Spyder – soon to meet a sticky end that makes our classic car storage team wince. Harry Potter & The Chamber Of Secrets (2002) It's a new year at Hogwarts School of Witchcraft and Wizardry, but with Harry imprisoned by his sadistic foster family, the Weasley boys bust him out using an airborne Ford Anglia 105E Deluxe. The frog-faced classic gets them to school on time – despite a thrashing from the Whomping Willow – and later rescues the gang from entanglement by Aragog's spiders. Cars (2006) Pixar's original Cars introduced us to a world of anthropomorphic vehicles, including cocksure rookie stock car Lightning McQueen, slack-jawed pickup truck Mater and enigmatic old-timer Doc Hudson (voiced by Paul Newman), whose wisdom might just make McQueen a champion. Critics of the era argued that Cars lacked the wit and heart of Pixar's best work – but try telling that to your spellbound nephew on Boxing Day. The Italian Job (1969) Michael Caine excels as wide boy anti-hero Charlie Croker, hired to steal $4 million of gold bullion from under the Mafia's noses in Turin. The preamble is good fun, and the perfect excuse for the entire family to wheel out their best Caine impression ("You were only supposed to blow the bloody doors off!" etc). But we're all here for the climactic car chase, with the gang's trio of Mini Coopers leaving the Carabinieri and Cosa Nostra breating fumes. Herbie: Fully Loaded (2005) Back in 1968, Disney launched the Love Bug series starring Herbie: a pearl white, fabric sunroofed 1963 VW racing Beetle with a mind of its own. The early Herbie films are looking a little creaky now, so skip ahead to 2005's Fully Loaded, starring a pre-scandal Lindsay Lohan as a college graduate who teams with the AI bug to become a NASCAR champion. Duel (1971) In his directorial debut, Steven Spielberg ratchets up the tension wonderfully, as Dennis Weaver's hapless commuter is harassed by a monstrous, relentless juggernaut and its unseen driver. With plenty of menace but no blood spilt, it's perfect for kids who have outgrown the 'toons. Chitty Chitty Bang Bang (1968) Based on Ian Fleming's 1964 children's novel Chitty-Chitty-Bang-Bang: The Magical Car (itself inspired by the aero-engined racers built by Count Louis Zborowski in the '20s), this beloved film adaptation will weld the nagging theme tune into your head until New Year. Remember to cover your tot's eyes for the deeply sinister Child Catcher scenes. Smokey & The Bandit (1977) Bo 'Bandit' Darville (Burt Reynolds) and Cledus 'Snowman' Snow (Jerry Reed) are two bootleggers hired to move 400 illicit crates of grog from Texarkana to Atlanta in 28 hours – and avoid the cuffs of lawman Sheriff Buford 'Smokey Bear' Justice. It's the film that made a generation covet the Pontiac Trans Am, preferably with Sally Field's runaway bride in the passenger seat. Bumblebee (2018) Spinning off from Michael Bay's big, noisy Transformers universe, Bumblebee was sweeter and more subtle, starring Hailee Steinfeld as a troubled teen who finds solace in a scrapped Volkswagen Beetle. Fixing up the bright yellow bug, she discovers it's actually an eight-foot robot, sworn to protect humankind (all except Morrissey, that is, whose albums it spits from the tape deck). Of course, the evil Decepticons are close behind and action ensues, but the charm of Travis Knight's film comes from the pair's wordless friendship. Choose Windrush long term car storage – for a merry Christmas and happy new year At Windrush, we work all year round to ensure your cherished car stays in the form of its life. Whether you're looking for prestige car storage to safeguard your vehicle over the winter months, or specialist EV storage that factors in every last quirk, our facilities in London and the Cotswolds are your first call. We're proud to offer the best induction in the sector, with Windrush's famous twelve-stage process welcoming your car in style. Even then, our prestige car storage service is just getting started, with an ongoing, tailored maintenance programme that lets you and your car rest easy. The Windrush team are ready to tell you more about our classic car storage service. Drop us a line on info@windrushcarstorage.co.uk