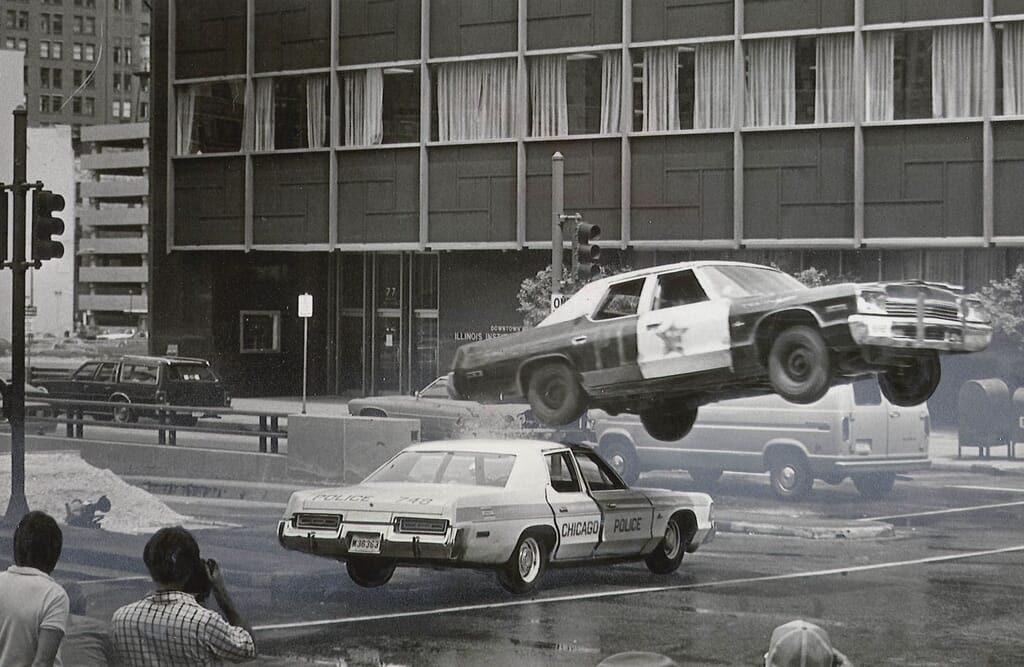 Here at Windrush classic car storage, you're more likely to find us fine-tuning tyre pressures than burning rubber. But when we're not perfecting the sector's most stringent luxury car storage service, the team likes nothing better than to switch off with the very best in automotive-based cinema.
From the classic Sixties cop flicks to the CGI-stuffed set pieces of the modern age, these are the ten unmissable chase scenes from the movies, chosen by Windrush's prestige car storage experts.
Bullitt (1968)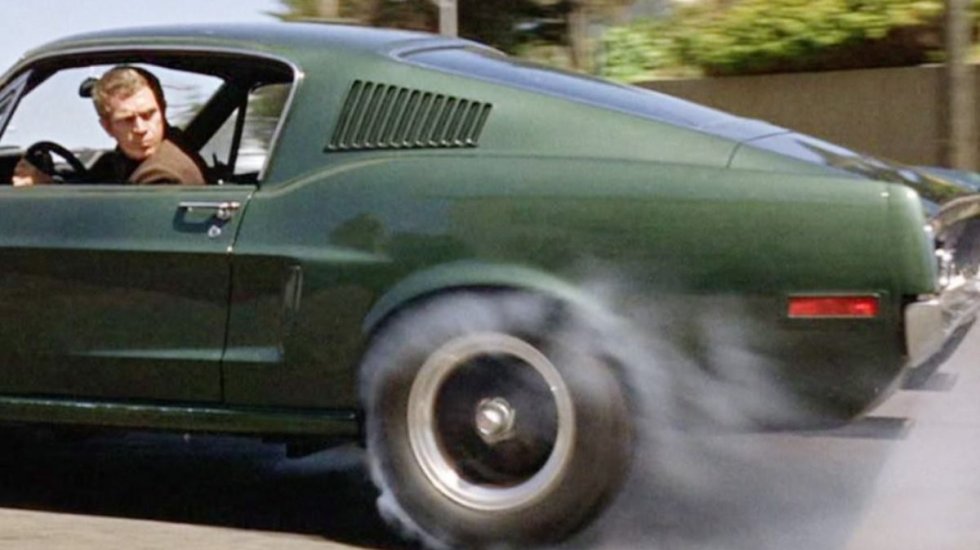 CGI wasn't even a notion in 1968, but director Peter Yates' extended chase through the streets of San Fran arguably felt even more realistic without it, thanks to remote cameras mounted inside each car that made us feel like we were riding shotgun in Steve McQueen's Mustang. As the star told stunt driver Pat Hustis: "I want the audience to know what it's like to do this."
Terminator 2: Judgement Day (1991)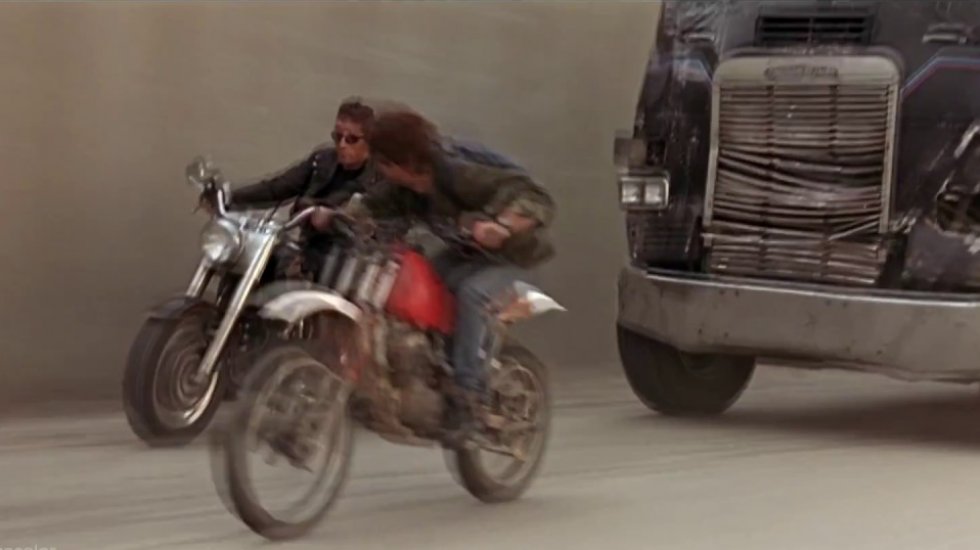 LA's network of flood-control channels provided an unforgettable backdrop to the sci-fi hit's best chase scene, as John Connor's dirt bike loses ground to a murderous liquid-metal cyborg in an eighteen-wheeler juggernaut, while Arnie twirls his shotgun above. Cinema had never looked like this before.
Fast Five (2011)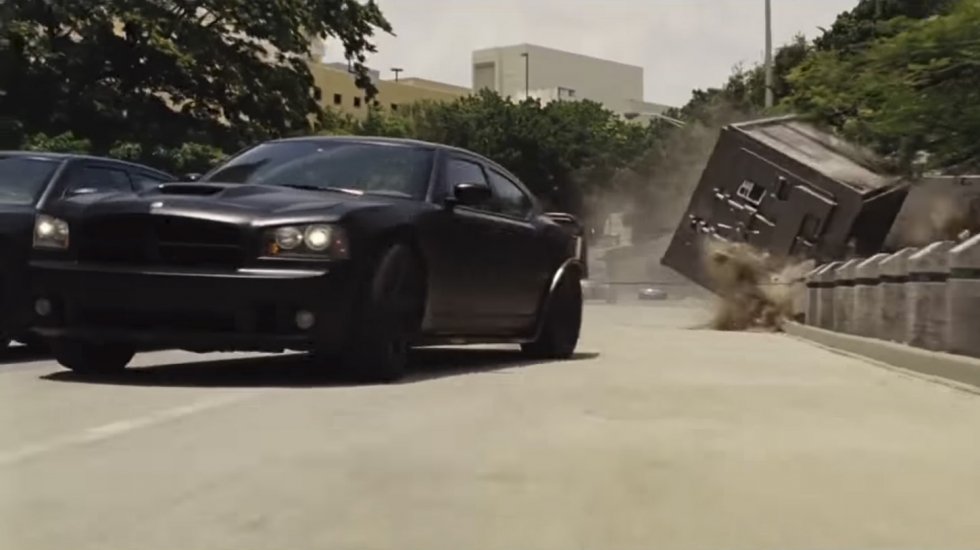 Stick a pin in the Fast & Furious franchise and you'll find a standout chase scene, but for sheer invention, it has to be the audacious moment when the gang drag an actual bank vault through the streets of Rio with two Dodge Chargers, smashing everything in their path. Consider the bar raised.
Ronin (1998)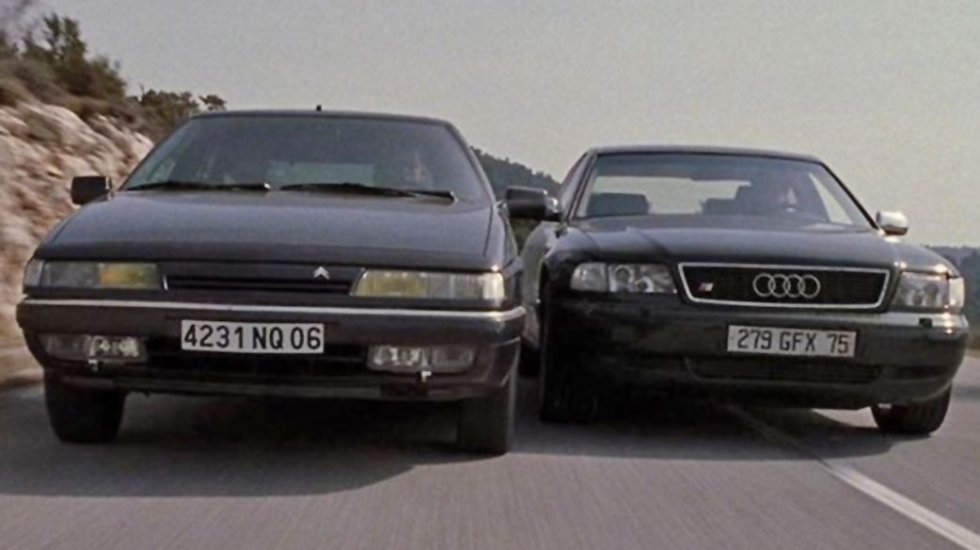 The film wasn't from De Niro's top drawer, but the Paris chase scene made you grip your cinema armrests, with director John Frankenheimer refusing SFX and hiring stunt drivers Jean-Pierre Jarier, Jean-Claude Lagniez and Michel Neugarten to drive the cast at speeds of up to 100mph. Terrifyingly intense.
Baby Driver (2017)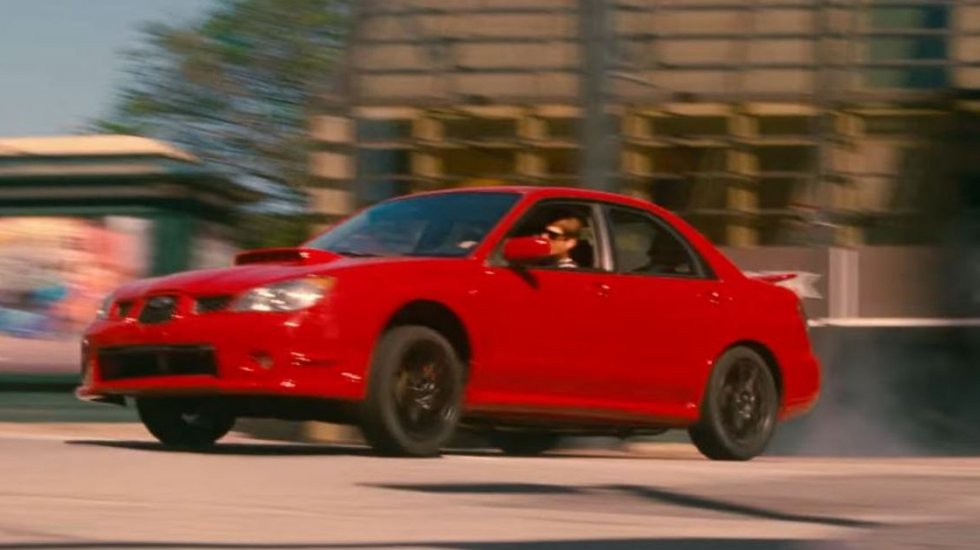 At first glance, Ansel Elgort's cherub-faced getaway driver seems in over his head. But then it's go-time, and in an opening sequence made even more exciting by the soundtrack – Bellbottoms by Jon Spencer Blues Explosion – the kid is suddenly at one with his Subaru WRX, speeding, skidding and shifting with a grace almost worthy of ballet.
The Blues Brothers (1980)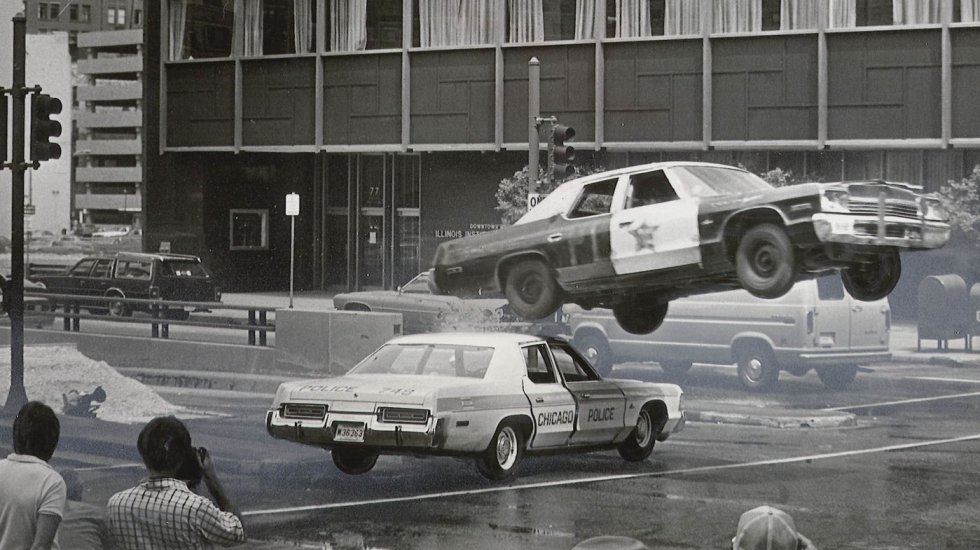 Only seven films in history have destroyed more cars than John Landis's cult musical comedy, with Jake and Elwood's Dodge Monaco responsible for 104 write-offs (including 60 police cars). For the 2000 reboot, producers pointedly destroyed one more car – but that's all the remake has to recommend it.
Ant Man & The Wasp (2018)
With their size-shifting superpowers, Paul Rudd's Ant-Man and Evangeline Lilly's Wasp made this skedaddle through San Francisco a hoot. Where else will you see bad-guy bikers taken out by a giant Hello Kitty Pez dispenser? "That was my favourite gag," recalls director Peyton Reed. "Just the idea of taking something so innocent and turning it into a weapon that could take out a couple of guys on motorcycles…"
The Matrix Reloaded (2003)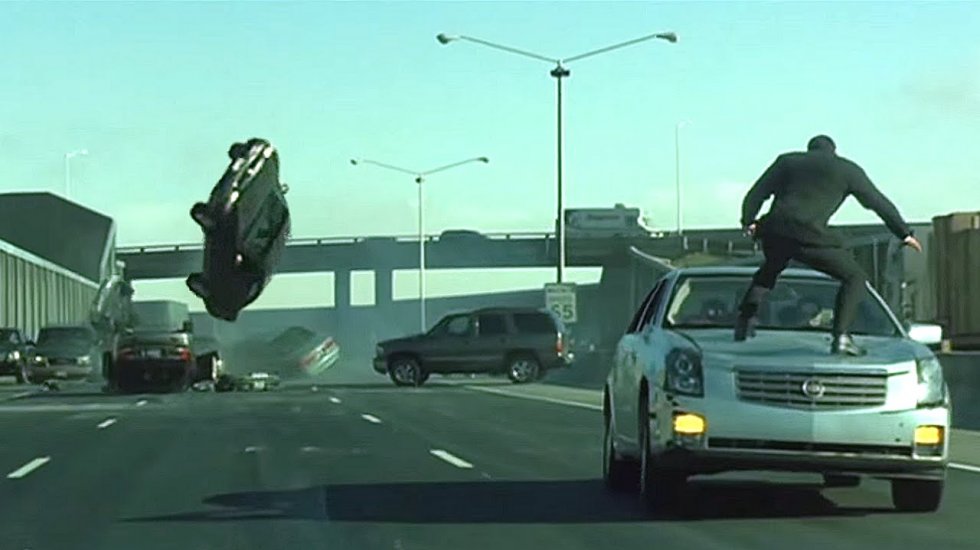 Fronted by Keanu Reeves, this dud sci-fi sequel was somewhat redeemed by the audacious freeway chase – filmed at a decommissioned naval station in California – whose camera angles captured the vicarious thrills of weaving a motorbike through a forest of juggernauts at insane speeds.
The Fate Of The Furious (2017)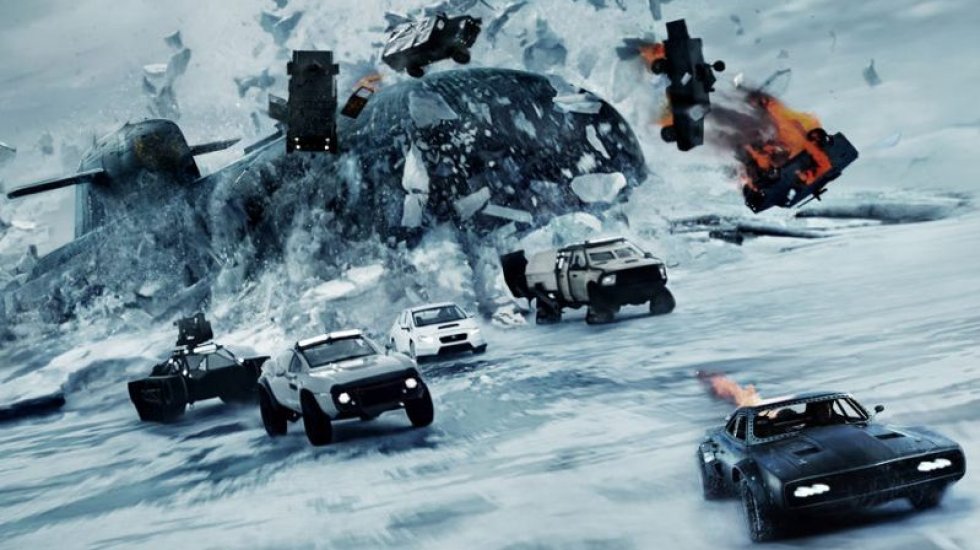 The set piece filmed in the Russian Arctic was already ridiculously exciting, with Cipher's mob pursuing Dom Toretto's gang over (and sometimes under) the ice. But the ante is upped when the villain's submarine breaks the surface like a megalodon, scattering jeeps like ants on a picnic rug.
The French Connection (1971)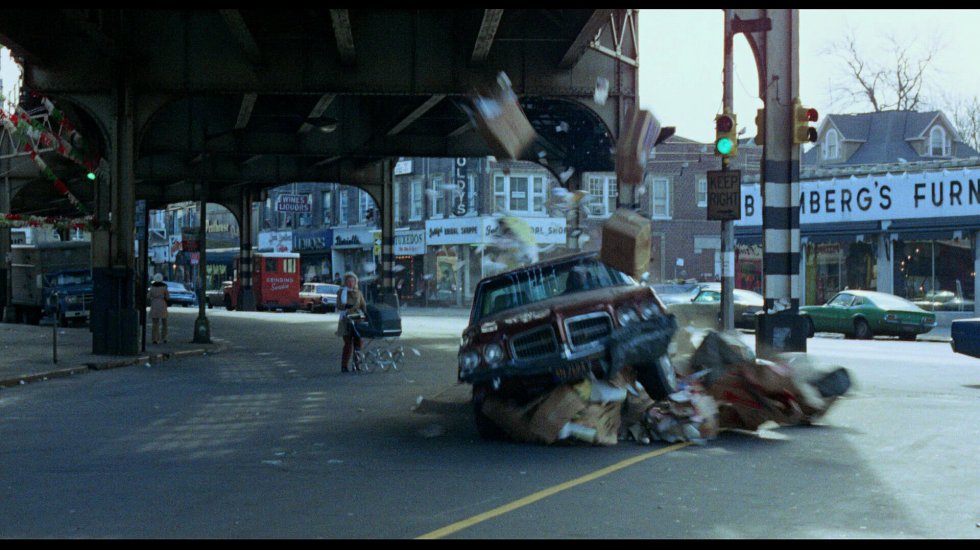 When a mob hitman evades him on a subway train, Gene Hackman's hard-bitten detective gives chase in his Pontiac. What makes the greatest chase scene of the '70s more remarkable still is that it was almost real: the film crew didn't have permission from city authorities, and while off-duty NYPD officers cleared five blocks for filming, the action routinely spilled beyond that into areas with everyday motorists.
And when it's time to slow down – choose Windrush classic car storage
You can't wheelspin all the time – and when your pride and joy needs a well-deserved break, trust the experts at Windrush long term car storage to give it the best possible temporary home.
From our renowned twelve-step induction process to ongoing checks and maintenance programmes that keep your vehicle shipshape for the length of your stay, no other luxury car storage solution offers such attention to detail.
The prestige car storage teams at our London and Cotwolds facilities are ready to hear from you. Drop us a line on info@windrushcarstorage.co.uk
Here at Windrush classic car storage, you're more likely to find us fine-tuning tyre pressures than burning rubber. But when we're not perfecting the sector's most stringent luxury car storage service, the team likes nothing better than to switch off with the very best in automotive-based cinema. From the classic Sixties cop flicks to the CGI-stuffed set pieces of the modern age, these are the ten unmissable chase scenes from the movies, chosen by Windrush's prestige car storage experts. Bullitt (1968) CGI wasn't even a notion in 1968, but director Peter Yates' extended chase through the streets of San Fran arguably felt even more realistic without it, thanks to remote cameras mounted inside each car that made us feel like we were riding shotgun in Steve McQueen's Mustang. As the star told stunt driver Pat Hustis: "I want the audience to know what it's like to do this." Terminator 2: Judgement Day (1991) LA's network of flood-control channels provided an unforgettable backdrop to the sci-fi hit's best chase scene, as John Connor's dirt bike loses ground to a murderous liquid-metal cyborg in an eighteen-wheeler juggernaut, while Arnie twirls his shotgun above. Cinema had never looked like this before. Fast Five (2011) Stick a pin in the Fast & Furious franchise and you'll find a standout chase scene, but for sheer invention, it has to be the audacious moment when the gang drag an actual bank vault through the streets of Rio with two Dodge Chargers, smashing everything in their path. Consider the bar raised. Ronin (1998) The film wasn't from De Niro's top drawer, but the Paris chase scene made you grip your cinema armrests, with director John Frankenheimer refusing SFX and hiring stunt drivers Jean-Pierre Jarier, Jean-Claude Lagniez and Michel Neugarten to drive the cast at speeds of up to 100mph. Terrifyingly intense. Baby Driver (2017) At first glance, Ansel Elgort's cherub-faced getaway driver seems in over his head. But then it's go-time, and in an opening sequence made even more exciting by the soundtrack – Bellbottoms by Jon Spencer Blues Explosion – the kid is suddenly at one with his Subaru WRX, speeding, skidding and shifting with a grace almost worthy of ballet. The Blues Brothers (1980) Only seven films in history have destroyed more cars than John Landis's cult musical comedy, with Jake and Elwood's Dodge Monaco responsible for 104 write-offs (including 60 police cars). For the 2000 reboot, producers pointedly destroyed one more car – but that's all the remake has to recommend it. Ant Man & The Wasp (2018) With their size-shifting superpowers, Paul Rudd's Ant-Man and Evangeline Lilly's Wasp made this skedaddle through San Francisco a hoot. Where else will you see bad-guy bikers taken out by a giant Hello Kitty Pez dispenser? "That was my favourite gag," recalls director Peyton Reed. "Just the idea of taking something so innocent and turning it into a weapon that could take out a couple of guys on motorcycles…" The Matrix Reloaded (2003) Fronted by Keanu Reeves, this dud sci-fi sequel was somewhat redeemed by the audacious freeway chase – filmed at a decommissioned naval station in California – whose camera angles captured the vicarious thrills of weaving a motorbike through a forest of juggernauts at insane speeds. The Fate Of The Furious (2017) The set piece filmed in the Russian Arctic was already ridiculously exciting, with Cipher's mob pursuing Dom Toretto's gang over (and sometimes under) the ice. But the ante is upped when the villain's submarine breaks the surface like a megalodon, scattering jeeps like ants on a picnic rug. The French Connection (1971) When a mob hitman evades him on a subway train, Gene Hackman's hard-bitten detective gives chase in his Pontiac. What makes the greatest chase scene of the '70s more remarkable still is that it was almost real: the film crew didn't have permission from city authorities, and while off-duty NYPD officers cleared five blocks for filming, the action routinely spilled beyond that into areas with everyday motorists. And when it's time to slow down – choose Windrush classic car storage You can't wheelspin all the time – and when your pride and joy needs a well-deserved break, trust the experts at Windrush long term car storage to give it the best possible temporary home. From our renowned twelve-step induction process to ongoing checks and maintenance programmes that keep your vehicle shipshape for the length of your stay, no other luxury car storage solution offers such attention to detail. The prestige car storage teams at our London and Cotwolds facilities are ready to hear from you. Drop us a line on info@windrushcarstorage.co.uk