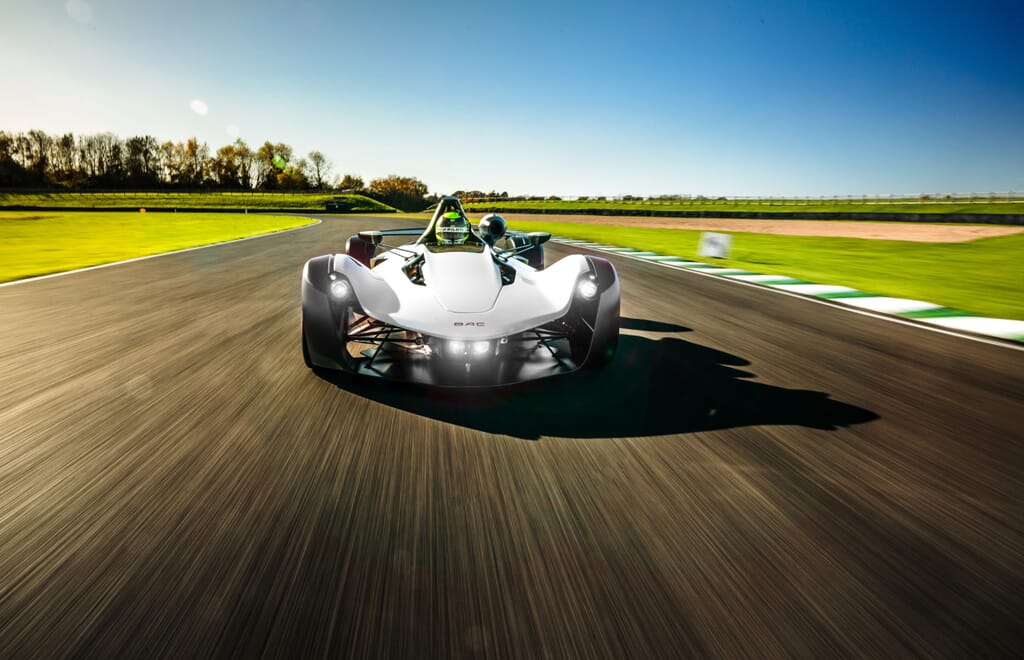 EV might be the buzzword of our times, but battery isn't the only option when it comes to future fuelling. From Porsche to BAC, our classic car storage team considers some of the companies pushing alternative fuels from drawing board towards reality
The case for an EV alternative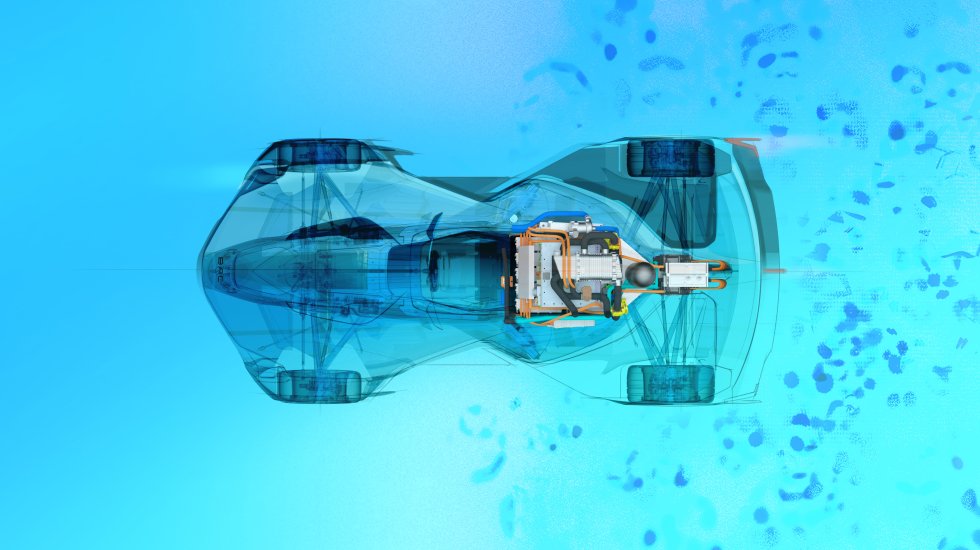 The automotive industry has taken BEV (battery electric vehicles) to heart with a stream of new models launched onto the open market. Right now, with the good weather, EV owners are enjoying increased range but claims on social media of 'charger rage' mean the positives of longer road trips are outweighed by the possibility of an argument at the services.
What is charger rage, you ask? Apparently it comes about when a large number of cars are queuing to charge, and drivers get frustrated or when tempers flare due to a driver attempting to jump the queue. Fortunately, these instances are rare, and we can't ignore the sheer variety and diversity of electric vehicles now offered: from supercars to sports cars and vans to family cars there has never been so much choice.
But is there another way? We already know the carbon cost of creating an EV takes longer to 'pay back' than the equivalent petrol car, according to a very honest report by electric vehicle manufacturer Polestar. Add that to charger issues, lower range in winter and a high purchase price when new, one hopes a suitable alternative will be found. And that's before we consider the lost elements an enthusiast would miss, namely engine noise, manual gearboxes and overall mechanical soul and character.
Harnessing Hydrogen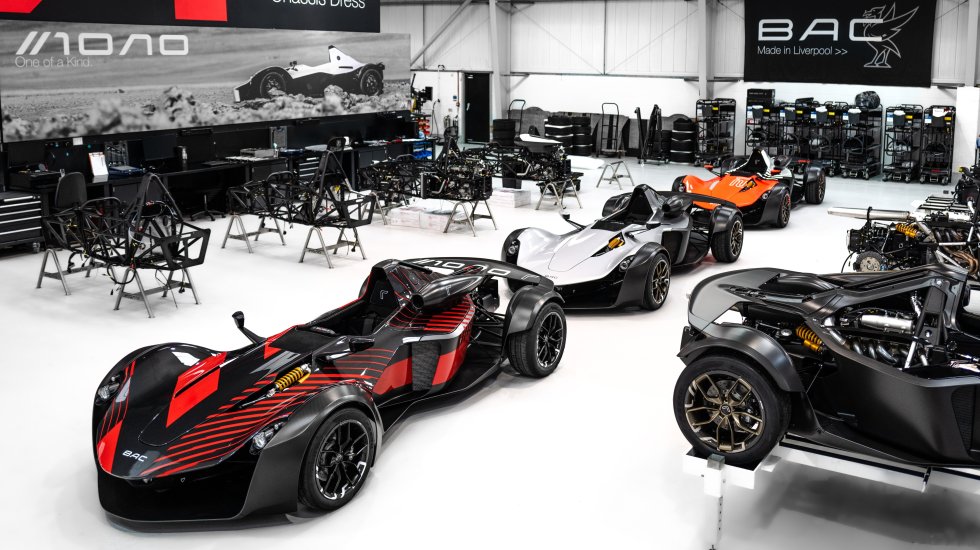 British supercar brand BAC, makers of the road-legal Mono single seater, recently announced a Hydrogen fuel cell study e-Mono which will lap Silverstone faster than the petrol-powered Mono-R while giving a real-world range of 166 miles.
One of the main challenges of converting a 555kg Mono supercar to zero-emissions is how to retain its ultra-light weight, especially as converting to battery-electric would make the car 50% heavier. In addition, while BEV cars can go just as fast as a petrol-engined alternative, the joy of a track-focused supercar is its agility and responsiveness through corners.
It was accepted that the combination of a fuel cell, a hydrogen storage tank and a battery pack would be heavier than a petrol engine, but if kept to a manageable weight, it would not compromise the Mono's legendary agility. The result is a battery pack which produces 265 bhp, with a fuel cell producing 107 bhp, and 3kg motors on the front wheels which provides an additional 55 bhp per motor and all-wheel drive.
The design was put through a series of simulation tests, in which the e-Mono shaved two seconds off the Mono R Silverstone lap time (2.04.3 vs 2.06.3). The combination of fuel cell and battery resulted in the capability to run 10 fast laps of Silverstone between refuelling. On-road range is calculated at 166 miles on the official WLTP cycle, approximately 140 miles in realistic use. Improvements in fuel cell efficiency will enable an increase in range of a further 50% by 2024, without any increase in powertrain size or weight.
Synthetic solutions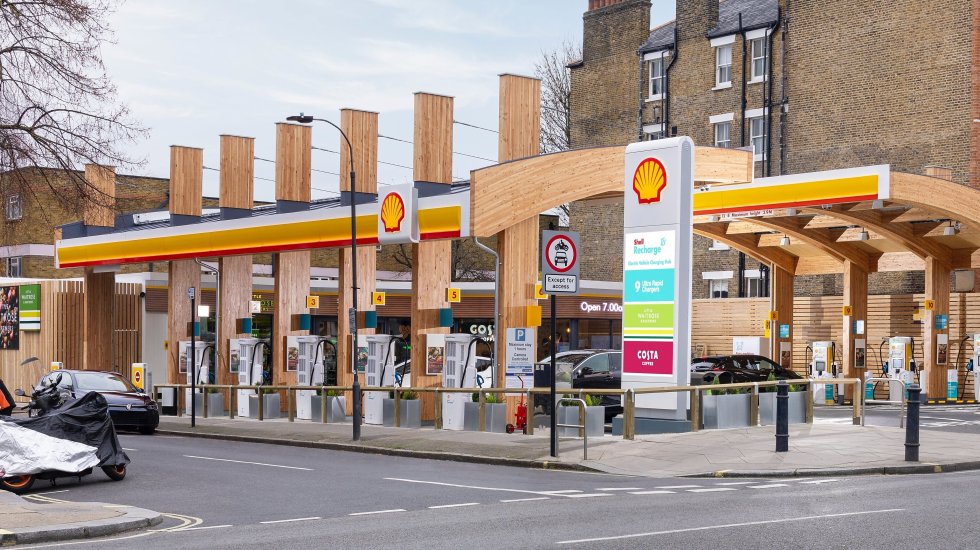 Meanwhile, Porsche has started trials of its own synthetic fuel which will be compatible with unmodified combustion engines. The company has announced an ambition of developing a plant for commercial production of synthetic fuels on an industrial scale, producing 55 million litres by 2024, and roughly ten times that amount by 2026.
Porsche CEO Oliver Blume outlined the motive for the project: "Their advantages lie in their ease of application: e-fuels can be used in combustion engines and plug-in hybrids and can make use of the existing network of filling stations. The general idea behind these synthetic fuels is that there is no change to the engine necessary, unlike what we have seen with E10 and E20, so really, everybody can use it, and we are testing with the regular specs of pump fuel."
Future fuelling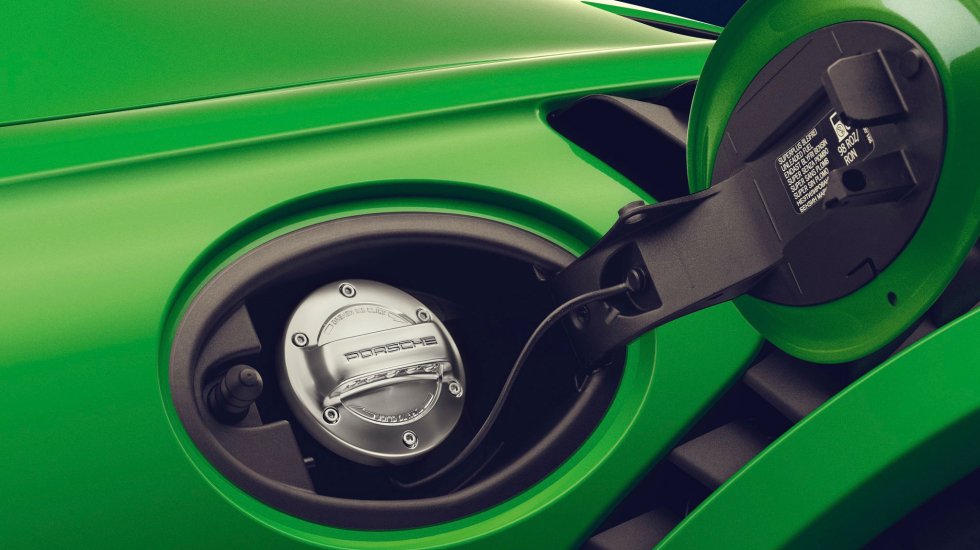 So, while electric vehicles are the current darlings of the automotive world, our zero-emissions future could offer a range of propulsion options. It's not beyond the realms of possibility to imagine a fuel station offering synthetic fuels, hydrogen, and electric charging under one roof allowing owners to make a choice. There's no doubt that allowing ICE cars to live on via e-fuel is hugely advantageous, and it seems the automotive future may be brighter than many of us had dared to hope.
Choose Windrush for EV storage and beyond
At Windrush, we're proud to be open-minded, ready to embrace traditions while moving with the times and adapting our luxury car storage solution to whatever lies ahead. Since our formation, we've welcomed every stripe of ICE car to our facilities in central London and the Cotswolds, adapting our prestige car storage solution to the specifics of each individual model. Meanwhile, in modern times, we've evolved to become specialists in EV storage – and rest assured that we'll continue to provide the best long term car storage solution, whatever the future of fuelling.
Turn to Windrush for the highest standards in prestige car storage. We're waiting to hear from you on info@windrushcarstorage.co.uk
EV might be the buzzword of our times, but battery isn't the only option when it comes to future fuelling. From Porsche to BAC, our classic car storage team considers some of the companies pushing alternative fuels from drawing board towards reality The case for an EV alternative The automotive industry has taken BEV (battery electric vehicles) to heart with a stream of new models launched onto the open market. Right now, with the good weather, EV owners are enjoying increased range but claims on social media of 'charger rage' mean the positives of longer road trips are outweighed by the possibility of an argument at the services. What is charger rage, you ask? Apparently it comes about when a large number of cars are queuing to charge, and drivers get frustrated or when tempers flare due to a driver attempting to jump the queue. Fortunately, these instances are rare, and we can't ignore the sheer variety and diversity of electric vehicles now offered: from supercars to sports cars and vans to family cars there has never been so much choice. But is there another way? We already know the carbon cost of creating an EV takes longer to 'pay back' than the equivalent petrol car, according to a very honest report by electric vehicle manufacturer Polestar. Add that to charger issues, lower range in winter and a high purchase price when new, one hopes a suitable alternative will be found. And that's before we consider the lost elements an enthusiast would miss, namely engine noise, manual gearboxes and overall mechanical soul and character. Harnessing Hydrogen British supercar brand BAC, makers of the road-legal Mono single seater, recently announced a Hydrogen fuel cell study e-Mono which will lap Silverstone faster than the petrol-powered Mono-R while giving a real-world range of 166 miles. One of the main challenges of converting a 555kg Mono supercar to zero-emissions is how to retain its ultra-light weight, especially as converting to battery-electric would make the car 50% heavier. In addition, while BEV cars can go just as fast as a petrol-engined alternative, the joy of a track-focused supercar is its agility and responsiveness through corners. It was accepted that the combination of a fuel cell, a hydrogen storage tank and a battery pack would be heavier than a petrol engine, but if kept to a manageable weight, it would not compromise the Mono's legendary agility. The result is a battery pack which produces 265 bhp, with a fuel cell producing 107 bhp, and 3kg motors on the front wheels which provides an additional 55 bhp per motor and all-wheel drive. The design was put through a series of simulation tests, in which the e-Mono shaved two seconds off the Mono R Silverstone lap time (2.04.3 vs 2.06.3). The combination of fuel cell and battery resulted in the capability to run 10 fast laps of Silverstone between refuelling. On-road range is calculated at 166 miles on the official WLTP cycle, approximately 140 miles in realistic use. Improvements in fuel cell efficiency will enable an increase in range of a further 50% by 2024, without any increase in powertrain size or weight. Synthetic solutions Meanwhile, Porsche has started trials of its own synthetic fuel which will be compatible with unmodified combustion engines. The company has announced an ambition of developing a plant for commercial production of synthetic fuels on an industrial scale, producing 55 million litres by 2024, and roughly ten times that amount by 2026. Porsche CEO Oliver Blume outlined the motive for the project: "Their advantages lie in their ease of application: e-fuels can be used in combustion engines and plug-in hybrids and can make use of the existing network of filling stations. The general idea behind these synthetic fuels is that there is no change to the engine necessary, unlike what we have seen with E10 and E20, so really, everybody can use it, and we are testing with the regular specs of pump fuel." Future fuelling So, while electric vehicles are the current darlings of the automotive world, our zero-emissions future could offer a range of propulsion options. It's not beyond the realms of possibility to imagine a fuel station offering synthetic fuels, hydrogen, and electric charging under one roof allowing owners to make a choice. There's no doubt that allowing ICE cars to live on via e-fuel is hugely advantageous, and it seems the automotive future may be brighter than many of us had dared to hope. Choose Windrush for EV storage and beyond At Windrush, we're proud to be open-minded, ready to embrace traditions while moving with the times and adapting our luxury car storage solution to whatever lies ahead. Since our formation, we've welcomed every stripe of ICE car to our facilities in central London and the Cotswolds, adapting our prestige car storage solution to the specifics of each individual model. Meanwhile, in modern times, we've evolved to become specialists in EV storage – and rest assured that we'll continue to provide the best long term car storage solution, whatever the future of fuelling. Turn to Windrush for the highest standards in prestige car storage. We're waiting to hear from you on info@windrushcarstorage.co.uk