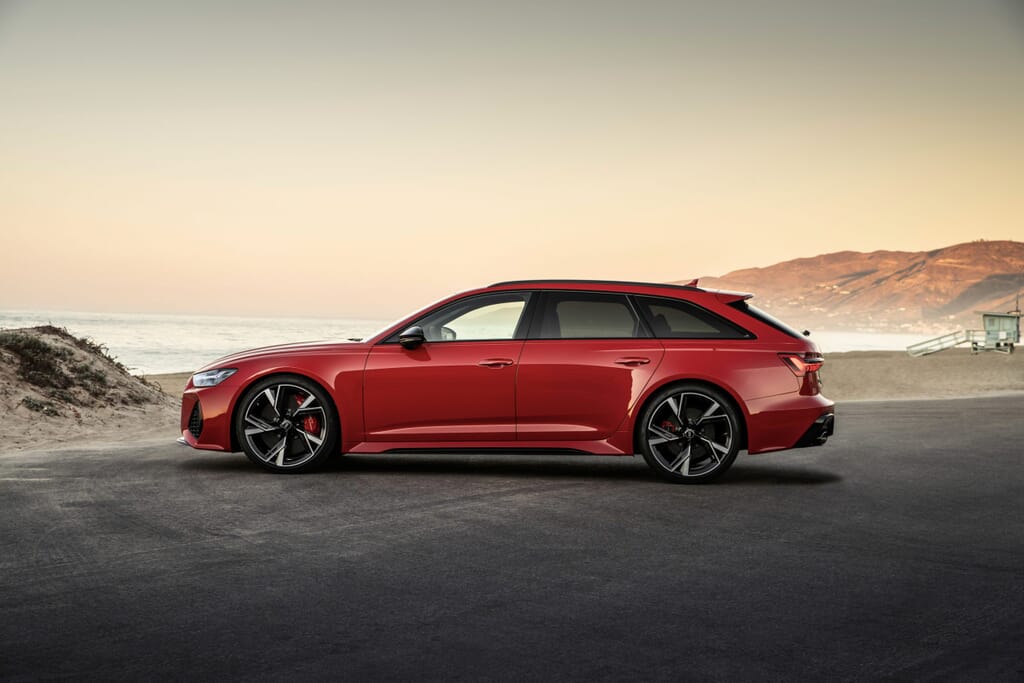 As experts in EV storage, Windrush never fails to be impressed by what these greener vehicles are capable of. So how much HP does it take to beat an EV to 60mph? Our long term car storage team crunched the numbers.
Less haste, more speed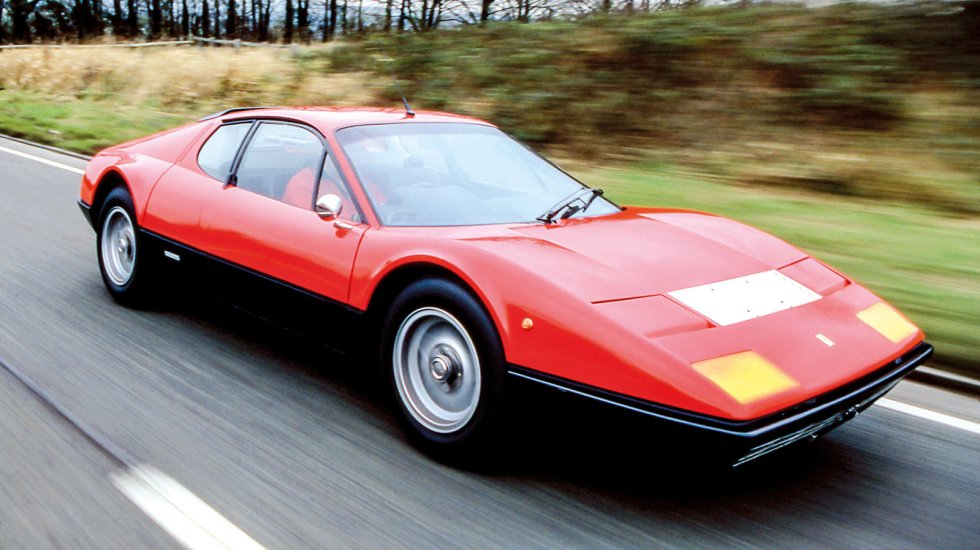 For a car enthusiast, nothing will ever beat the noise of a performance-orientated engine, particularly if it wails like a flat-plane Ferrari V8 as it approaches 8,000rpm. Add to that the thrill of achieving a perfect gear change, or the skill required to get the most from a fast car's performance on track, and it creates an additive high sought after by all car enthusiasts.
Supercars have appeared on bedroom posters (and are now a fixture of smartphone wallpapers) ever since they appeared on our roads. Offering the highest levels of performance, often with a healthy dose of danger, they are the ultimate adrenaline rush, simply the fastest cars you can buy.
Gone in 60 seconds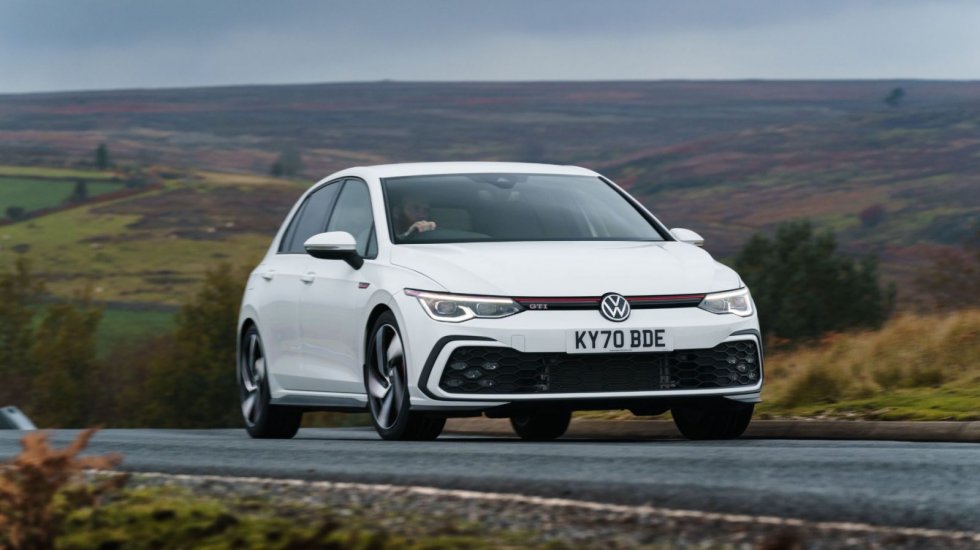 With 0-60 one of the longest-standing benchmarks of performance testing, the Windrush EV storage team wanted to investigate how the landscape is changing with the rush to reach 60 miles per hour. How fast is 'fast' in today's world, exactly?
In the '70s you could buy a Ferrari 512bb, as stunning today as it was then, and every inch the Italian supercar we all dream of with a 5.0 Flat-12 engine mounted in the midship. Back then, 0-60 took just 6.1 seconds. Fast forward 20 years and Ferrari offered the 348, a car which reached 60 in 5.2 seconds from its wonderful 3.4 V8. Today's equivalent, the Ferrari 488, reaches 60 in 2.7 seconds. Fast enough for most of us.
Not many of us use a supercar for the daily duties, however, and if you want to blur the scenery with the family in tow, something like an Audi RS6 would be fabulous (0-60 in 3.1), or maybe a Golf GTI if the bank manager has an eye on you (5.9 to 60). It's fair to say that most drivers would be happy with a 0-60 time of between 5-6 seconds from a fast family load-lugger.
Enter the EV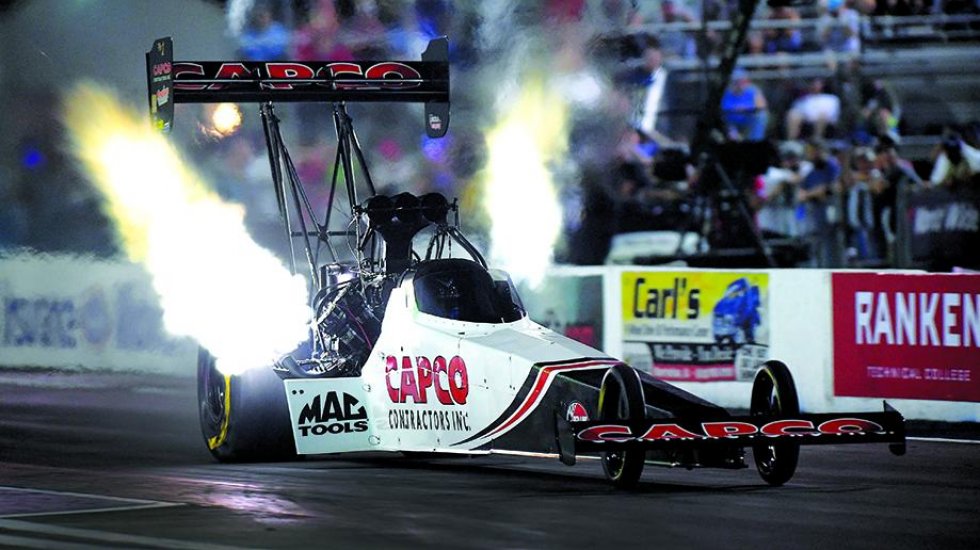 In 2008, a new car brand launched called Tesla, offering electric-only vehicles. Now a globally recognised manufacturer, Tesla offers a range of usable family cars like the entry-level Model 3. With room for the kids, the shopping and the dog, this mainstay of our EV storage blends practicality with a great charging network to make a compelling case for electric. But Tesla's innocuous-looking car also hits 60mph in 5.3 seconds, just a fraction slower than the latest Porsche 911 Carrera S. Didn't expect that, did you?
Choose the 'Performance' Model 3, meanwhile, and you'll stay with a Ferrari 430 Scuderia (or a Lamborghini Countach LP500s for that matter) all the way to 60, as both are capable of reaching 60 in just 3.1 seconds. In addition, while the Ferrari driver will need to be skilled to achieve that time, the Tesla pilot merely selects 'drive' and puts their foot down, probably while telling the kids to be quiet in the back.
Keeping pace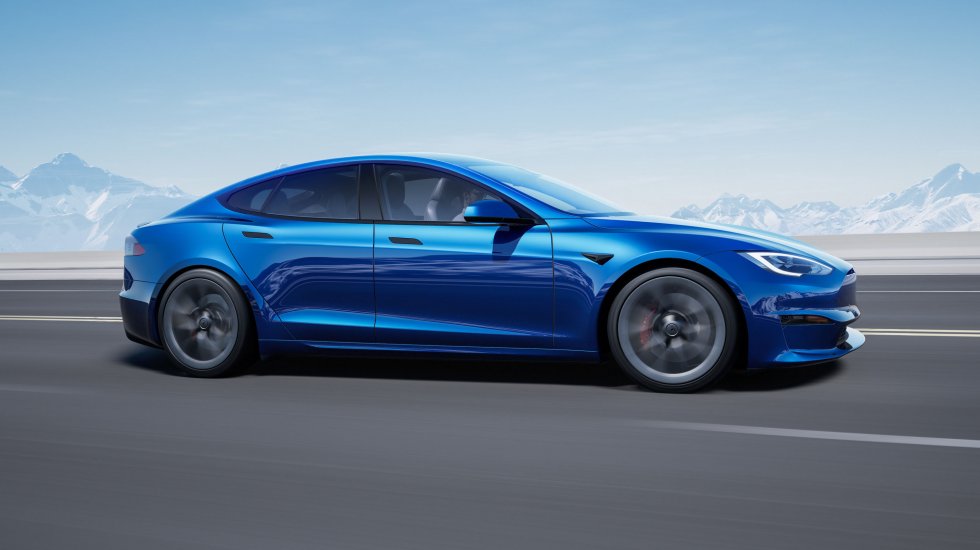 Tesla shows no signs of slowing down (no pun intended) either, and recently launched their Model S Plaid which can get to 60 mph in – wait for it – 1.98 seconds.
Let's put some context on that. A Bugatti Chiron, arguably the pinnacle of pacy motoring, gets to 60 in 2.4 seconds. A Red Bull RB11 Formula One car does it in 1.7 while an NHRA Top Fuel Dragster reaches the magical figure in 0.8 seconds.
Just ponder that for a moment. A family car will leave a Chiron behind in acceleration, can keep an F1 car firmly in sight and will be around a second behind a 7000-horsepower fire-breathing dragster to 60 mph. Blimey.
The bigger picture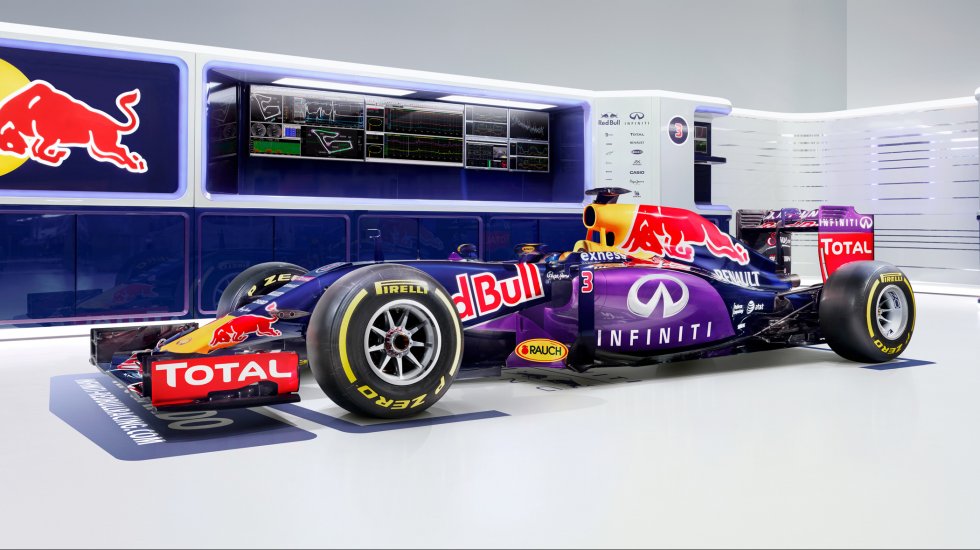 But perhaps this goes to prove a point long made by the motoring press. 0-60 doesn't really matter. Sure, it's fun to show friends and family a few times, but after that you'd be fed up with clearing up the kids' revisited lunch from the back seat and scraping the dog from the back window.
Really, most drivers want exhilarating acceleration (which takes some effort to harness), along with an element of driver engagement. They want to enjoy cornering, perfect weight distribution, noise and mechanical harmony. Which is why that Golf GTI we mentioned earlier would probably be favoured by most of us if the choice was between that and a fast EV for a Sunday B-road blast.
In conclusion, it's strange to think of the physical training elite drivers in F1 and drag racing go through to prepare their bodies for the G-forces they are subject to – when anyone can now experience the same violent acceleration straight from the showroom. How much is too much? We guess only time will tell.
The UK's favourite EV storage – or a home for your hypercar
At Windrush, we believe in equal car storage opportunities. Visit our facilities in London or the Cotswolds and you'll find tailored EV storage that factors in every quality and quirk of your electric vehicle. Likewise, come to us with a purring one-off hypercar and we'll ensure it stays Instagram-ready.
Whatever you drive, rely on our famous twelve-stage induction process to settle your car in. Then give yourself over to an open-ended maintenance schedule that means you're ready to drive out whenever the desire takes you. No wonder our rivals can't keep up with Windrush prestige car storage.
Contact the Windrush team today to ask about our EV storage service. We're ready to hear from you on info@windrushcarstorage.co.uk
As experts in EV storage, Windrush never fails to be impressed by what these greener vehicles are capable of. So how much HP does it take to beat an EV to 60mph? Our long term car storage team crunched the numbers. Less haste, more speed For a car enthusiast, nothing will ever beat the noise of a performance-orientated engine, particularly if it wails like a flat-plane Ferrari V8 as it approaches 8,000rpm. Add to that the thrill of achieving a perfect gear change, or the skill required to get the most from a fast car's performance on track, and it creates an additive high sought after by all car enthusiasts. Supercars have appeared on bedroom posters (and are now a fixture of smartphone wallpapers) ever since they appeared on our roads. Offering the highest levels of performance, often with a healthy dose of danger, they are the ultimate adrenaline rush, simply the fastest cars you can buy. Gone in 60 seconds With 0-60 one of the longest-standing benchmarks of performance testing, the Windrush EV storage team wanted to investigate how the landscape is changing with the rush to reach 60 miles per hour. How fast is 'fast' in today's world, exactly? In the '70s you could buy a Ferrari 512bb, as stunning today as it was then, and every inch the Italian supercar we all dream of with a 5.0 Flat-12 engine mounted in the midship. Back then, 0-60 took just 6.1 seconds. Fast forward 20 years and Ferrari offered the 348, a car which reached 60 in 5.2 seconds from its wonderful 3.4 V8. Today's equivalent, the Ferrari 488, reaches 60 in 2.7 seconds. Fast enough for most of us. Not many of us use a supercar for the daily duties, however, and if you want to blur the scenery with the family in tow, something like an Audi RS6 would be fabulous (0-60 in 3.1), or maybe a Golf GTI if the bank manager has an eye on you (5.9 to 60). It's fair to say that most drivers would be happy with a 0-60 time of between 5-6 seconds from a fast family load-lugger. Enter the EV In 2008, a new car brand launched called Tesla, offering electric-only vehicles. Now a globally recognised manufacturer, Tesla offers a range of usable family cars like the entry-level Model 3. With room for the kids, the shopping and the dog, this mainstay of our EV storage blends practicality with a great charging network to make a compelling case for electric. But Tesla's innocuous-looking car also hits 60mph in 5.3 seconds, just a fraction slower than the latest Porsche 911 Carrera S. Didn't expect that, did you? Choose the 'Performance' Model 3, meanwhile, and you'll stay with a Ferrari 430 Scuderia (or a Lamborghini Countach LP500s for that matter) all the way to 60, as both are capable of reaching 60 in just 3.1 seconds. In addition, while the Ferrari driver will need to be skilled to achieve that time, the Tesla pilot merely selects 'drive' and puts their foot down, probably while telling the kids to be quiet in the back. Keeping pace Tesla shows no signs of slowing down (no pun intended) either, and recently launched their Model S Plaid which can get to 60 mph in – wait for it – 1.98 seconds. Let's put some context on that. A Bugatti Chiron, arguably the pinnacle of pacy motoring, gets to 60 in 2.4 seconds. A Red Bull RB11 Formula One car does it in 1.7 while an NHRA Top Fuel Dragster reaches the magical figure in 0.8 seconds. Just ponder that for a moment. A family car will leave a Chiron behind in acceleration, can keep an F1 car firmly in sight and will be around a second behind a 7000-horsepower fire-breathing dragster to 60 mph. Blimey. The bigger picture But perhaps this goes to prove a point long made by the motoring press. 0-60 doesn't really matter. Sure, it's fun to show friends and family a few times, but after that you'd be fed up with clearing up the kids' revisited lunch from the back seat and scraping the dog from the back window. Really, most drivers want exhilarating acceleration (which takes some effort to harness), along with an element of driver engagement. They want to enjoy cornering, perfect weight distribution, noise and mechanical harmony. Which is why that Golf GTI we mentioned earlier would probably be favoured by most of us if the choice was between that and a fast EV for a Sunday B-road blast. In conclusion, it's strange to think of the physical training elite drivers in F1 and drag racing go through to prepare their bodies for the G-forces they are subject to – when anyone can now experience the same violent acceleration straight from the showroom. How much is too much? We guess only time will tell. The UK's favourite EV storage – or a home for your hypercar At Windrush, we believe in equal car storage opportunities. Visit our facilities in London or the Cotswolds and you'll find tailored EV storage that factors in every quality and quirk of your electric vehicle. Likewise, come to us with a purring one-off hypercar and we'll ensure it stays Instagram-ready. Whatever you drive, rely on our famous twelve-stage induction process to settle your car in. Then give yourself over to an open-ended maintenance schedule that means you're ready to drive out whenever the desire takes you. No wonder our rivals can't keep up with Windrush prestige car storage. Contact the Windrush team today to ask about our EV storage service. We're ready to hear from you on info@windrushcarstorage.co.uk