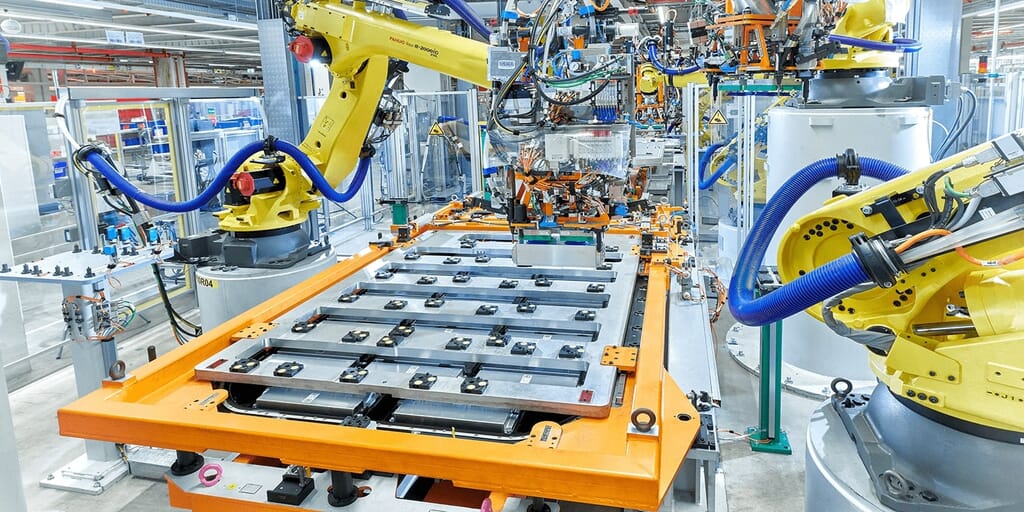 A recent soundbite from Environment Secretary George Eustice suggests the green credentials of EVs have been overstated. As EV storage providers in London and the Cotswolds, Windrush considered the implications.
An Electric Future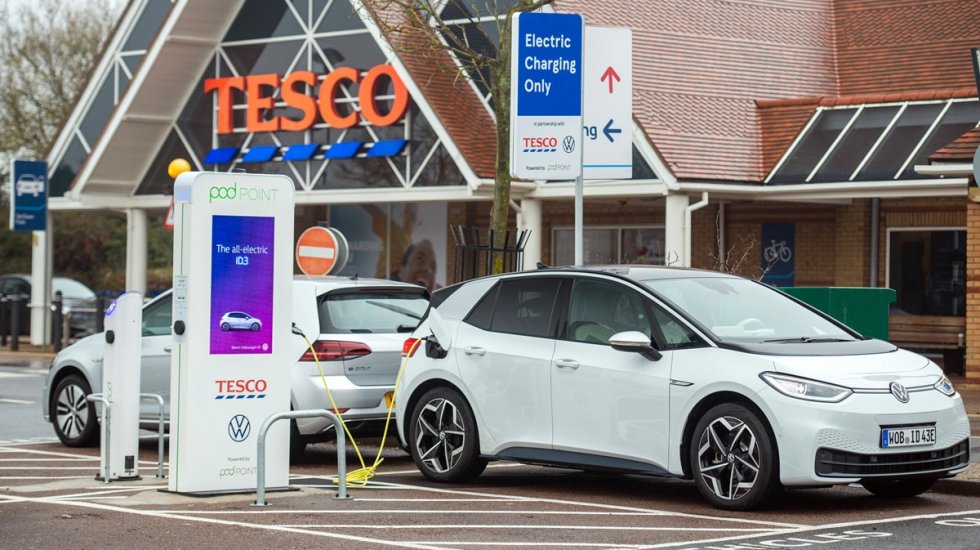 At Windrush, we welcome every vehicle to our long term car storage in London and the Cotswolds, and are already prepared for the boundary line of 2030, when the sale of new petrol and diesel cars will be banned in the UK.
The natural assumption is that the electric vehicles (EVs) being primed to take the place of their petrol-powered forebears have impeccable green credentials. But recent comments by Environment Secretary George Eustice have sparked a lively debate over the hidden cost of universal EV ownership.
Particle Theory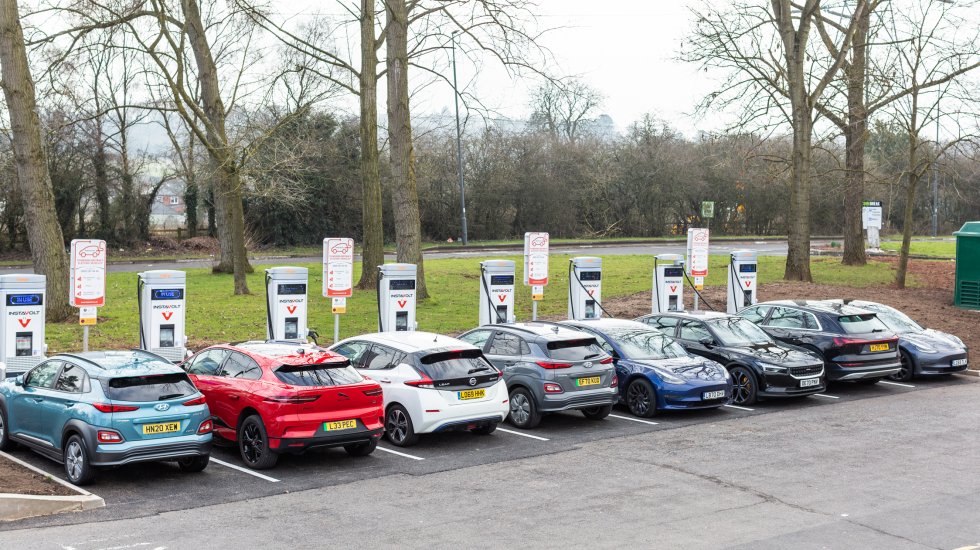 In early February, Eustice was addressing MPs on the environment, food and rural affairs select committee on plans to cut the polluting particulate matter known as PM2.5 (considered the worst kind of air pollution, known to cause lung damage, respiratory disease and thousands of UK deaths each year).
The environmental gains of moving from traditional internal combustion engines to battery-powered EVs, Eustice noted, "may be less than some people hope", due to the pollutant particles produced by the new format.
With electric vehicles typically weighing up to 30% more than an equivalent petrol or diesel car, Eustice argued the upshot would be greater wear of EV brakes and tyres, in turn producing more fine polluting particles. "The unknown thing," he said, "is how far switching from diesel and petrol vehicles to electric vehicles will get us. There's scepticism, as some say that [due to] wear and tear on the roads, as these vehicles are heavier, the gains may be less than some people hope, but it's unknown at the moment."
The Cost Of A Battery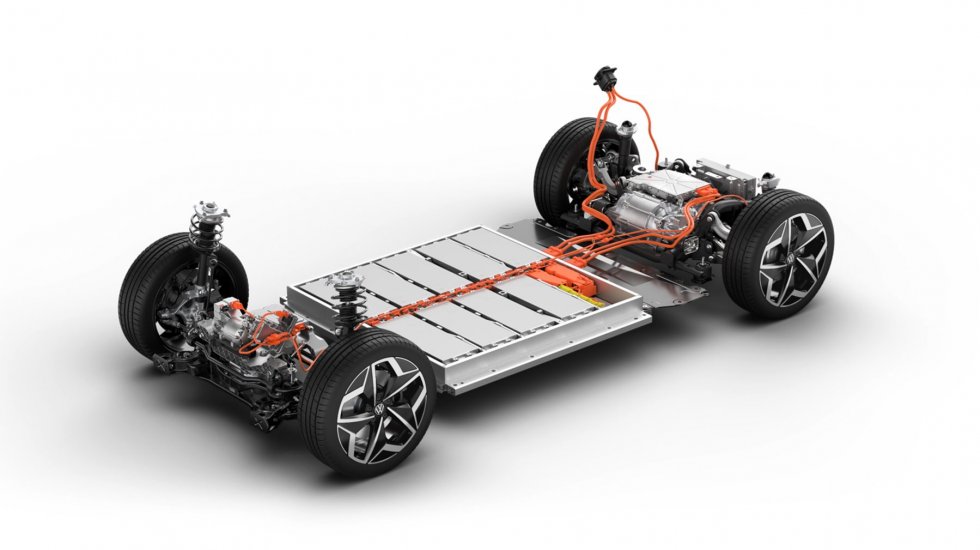 This isn't the first time the benefits of EV technology have been called into question. With eight years until petrol/diesel cars come off-sale – and even the sale of new hybrid cars to be outlawed from 2035 – pollution experts have already warned the government that non-exhaust pollutants are an issue that demands "urgent" action.
Eustice's comments run alongside long-standing concerns over the damaging byproducts of EV manufacture. With an EV lithium-ion battery comprising base metals (copper, aluminium) and rare earth elements (lithium, nickel, graphite, cobalt), the environmental cost of the mining process has often been criticised. It is reported that every tonne of mined minerals produces up to 75 million tonnes of acid waste water.
Meanwhile, a paper by the European Environment Agency reported that up to 50% of overall emissions during EV manufacture arise from the electricity consumed due to battery production. Most car brands currently outsource the battery-making process to Asia, but the issue will soon come into sharp focus, with Nissan planning a major battery plant in Sunderland (catering for up to 100,000 vehicles each year), and Britishvolt building a Northumberland gigafactory set to produce batteries for 300,000 EVs annually by 2027.
Open-minded ICE and EV storage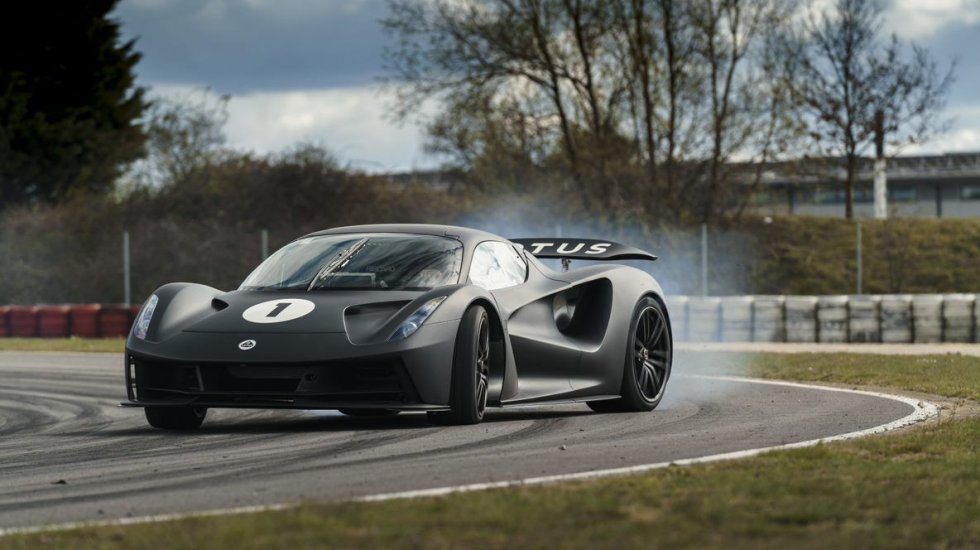 At Windrush, we pledge to keep an open mind as we head towards 2030, offering dedicated EV storage alongside long term car storage for traditional internal combustion vehicles. Balancing environmental priorities with the best interests of our clients, we'll be watching EV developments closely as they unfold – and will continue to share our findings right here.
The Windrush team is ready to tell you more about our EV storage and classic car storage. Contact us today on info@windrushcarstorage.co.uk
A recent soundbite from Environment Secretary George Eustice suggests the green credentials of EVs have been overstated. As EV storage providers in London and the Cotswolds, Windrush considered the implications. An Electric Future At Windrush, we welcome every vehicle to our long term car storage in London and the Cotswolds, and are already prepared for the boundary line of 2030, when the sale of new petrol and diesel cars will be banned in the UK. The natural assumption is that the electric vehicles (EVs) being primed to take the place of their petrol-powered forebears have impeccable green credentials. But recent comments by Environment Secretary George Eustice have sparked a lively debate over the hidden cost of universal EV ownership. Particle Theory In early February, Eustice was addressing MPs on the environment, food and rural affairs select committee on plans to cut the polluting particulate matter known as PM2.5 (considered the worst kind of air pollution, known to cause lung damage, respiratory disease and thousands of UK deaths each year). The environmental gains of moving from traditional internal combustion engines to battery-powered EVs, Eustice noted, "may be less than some people hope", due to the pollutant particles produced by the new format. With electric vehicles typically weighing up to 30% more than an equivalent petrol or diesel car, Eustice argued the upshot would be greater wear of EV brakes and tyres, in turn producing more fine polluting particles. "The unknown thing," he said, "is how far switching from diesel and petrol vehicles to electric vehicles will get us. There's scepticism, as some say that [due to] wear and tear on the roads, as these vehicles are heavier, the gains may be less than some people hope, but it's unknown at the moment." The Cost Of A Battery This isn't the first time the benefits of EV technology have been called into question. With eight years until petrol/diesel cars come off-sale – and even the sale of new hybrid cars to be outlawed from 2035 – pollution experts have already warned the government that non-exhaust pollutants are an issue that demands "urgent" action. Eustice's comments run alongside long-standing concerns over the damaging byproducts of EV manufacture. With an EV lithium-ion battery comprising base metals (copper, aluminium) and rare earth elements (lithium, nickel, graphite, cobalt), the environmental cost of the mining process has often been criticised. It is reported that every tonne of mined minerals produces up to 75 million tonnes of acid waste water. Meanwhile, a paper by the European Environment Agency reported that up to 50% of overall emissions during EV manufacture arise from the electricity consumed due to battery production. Most car brands currently outsource the battery-making process to Asia, but the issue will soon come into sharp focus, with Nissan planning a major battery plant in Sunderland (catering for up to 100,000 vehicles each year), and Britishvolt building a Northumberland gigafactory set to produce batteries for 300,000 EVs annually by 2027. Open-minded ICE and EV storage At Windrush, we pledge to keep an open mind as we head towards 2030, offering dedicated EV storage alongside long term car storage for traditional internal combustion vehicles. Balancing environmental priorities with the best interests of our clients, we'll be watching EV developments closely as they unfold – and will continue to share our findings right here. The Windrush team is ready to tell you more about our EV storage and classic car storage. Contact us today on info@windrushcarstorage.co.uk