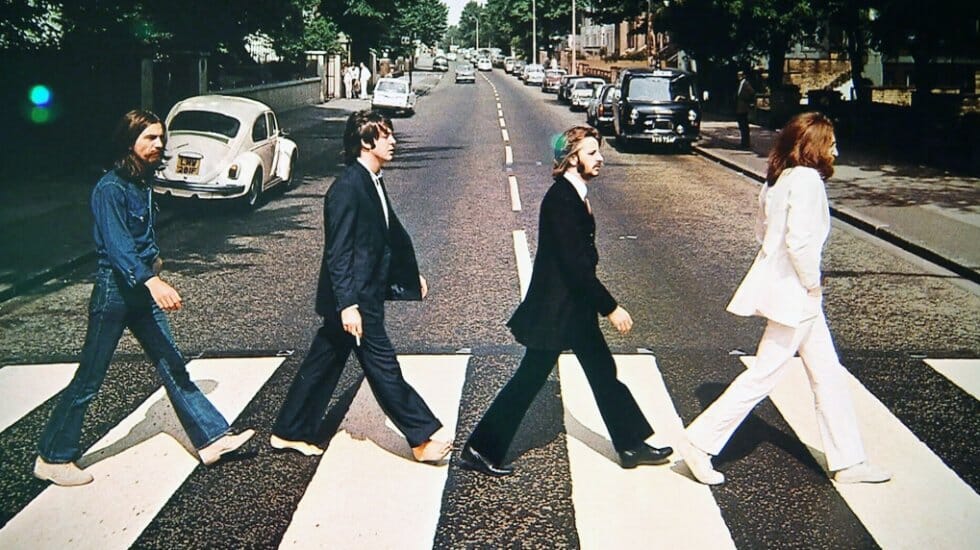 With Windrush, you're always road trip-ready. One of the best things about our long term car storage service is that we keep your vehicle primed and ready for pickup at a moment's notice (no paperwork mountain to climb).
But where to take it? Here in the UK, you're never far from a musical landmark, whether that's the setting of a classic album shoot or the scene of an iconic music video. For a road trip with a twist, why not try ticking off all ten of these musical locations, as chosen by our luxury car storage team.
Abbey Road, Camden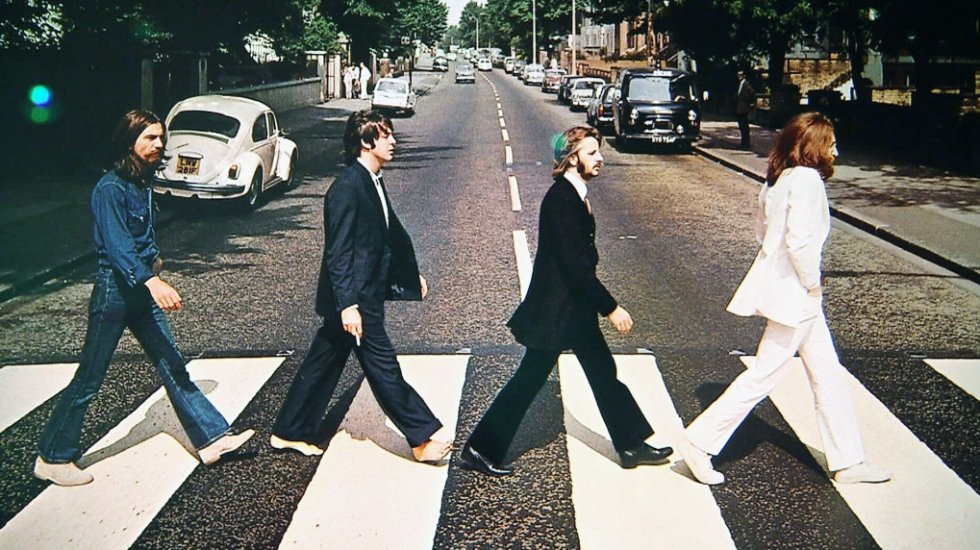 After leaving Windrush classic car storage in central London, head north to the studio where The Beatles not only recorded most of their catalogue but strode across the zebra crossing for the Abbey Road sleeve in August 1969. Just be warned: it will take all your self-restraint not to sound your horn at the swarms of Japanese tourists recreating the pose.
Battersea Power Station, Wandsworth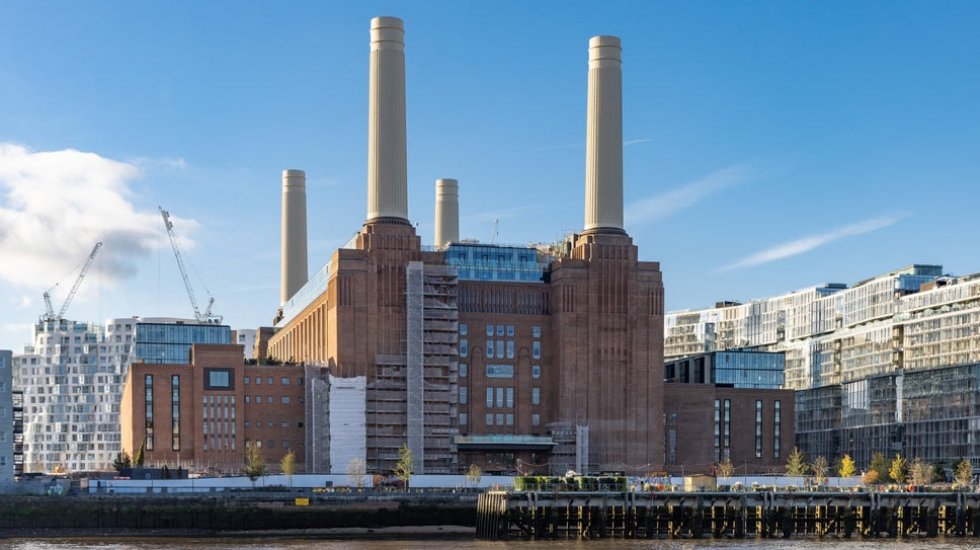 Cruising along the Thames' south bank, you'll find yourself in the shadow of this decommissioned coal-fired power station. Battersea is all over popular culture: you'll spy it in The Beatles' Help! film, The Orb's sleeve art and more. But it's best-known for the cover of Pink Floyd's Animals, complete with an inflatable pig tethered to one of the iconic chimneys.
Mapledurham Watermill, Oxfordshire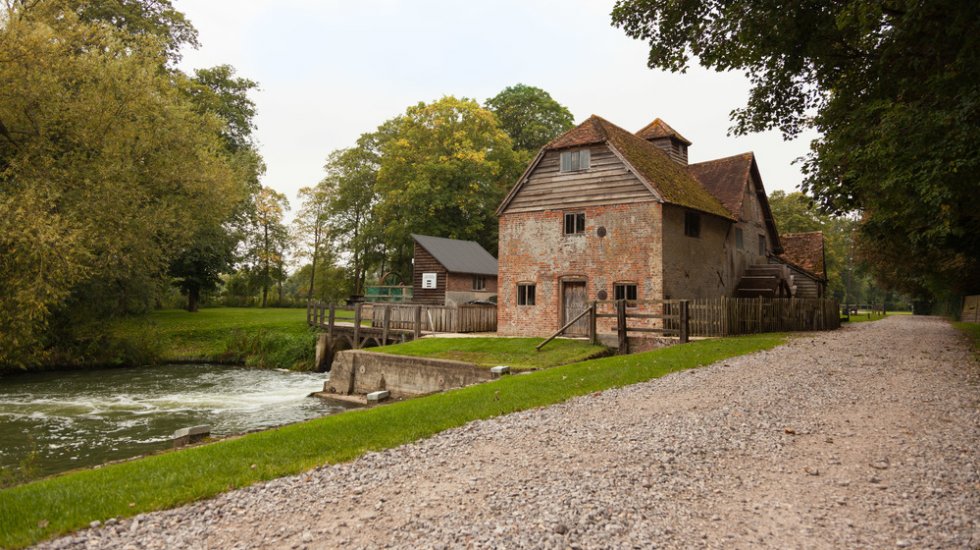 Black Sabbath established themselves as the spookmeisters of '70s rock with the sleeve of their 1970 debut, which featured a cloaked figure on the banks of a 15th century watermill. As part of Mapledurham Estate, the mill is open to visitors on weekends and bank holidays, between April and September.
Salford Lads Club, Lancashire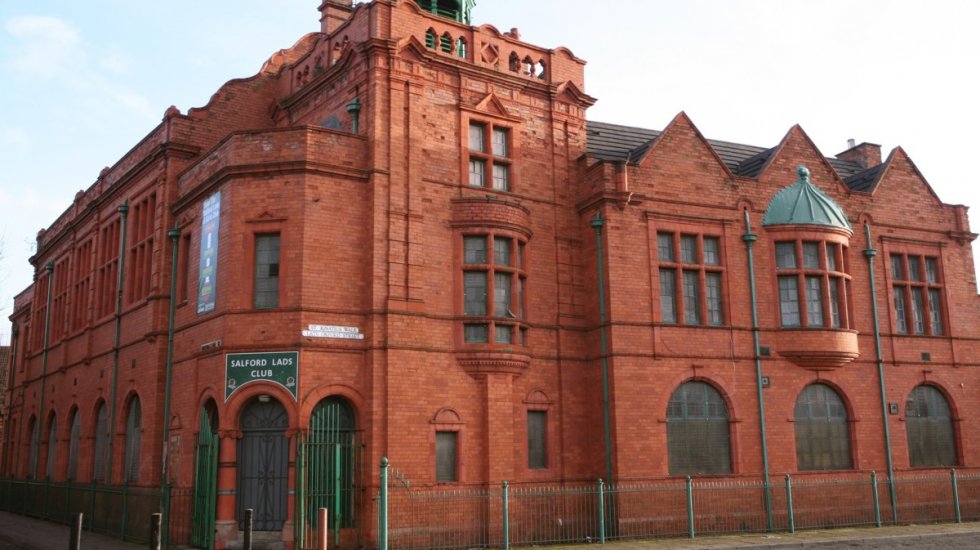 One of photographer Stephen Wright's defining images of The Smiths found the indie miserabilists stood outside this sprawling Edwardian building, which was founded as a social enterprise in 1903. Covid-permitting, it's open to visitors every Saturday from 11am to 2pm, so drop by to wave your gladioli.
Easington Colliery, County Durham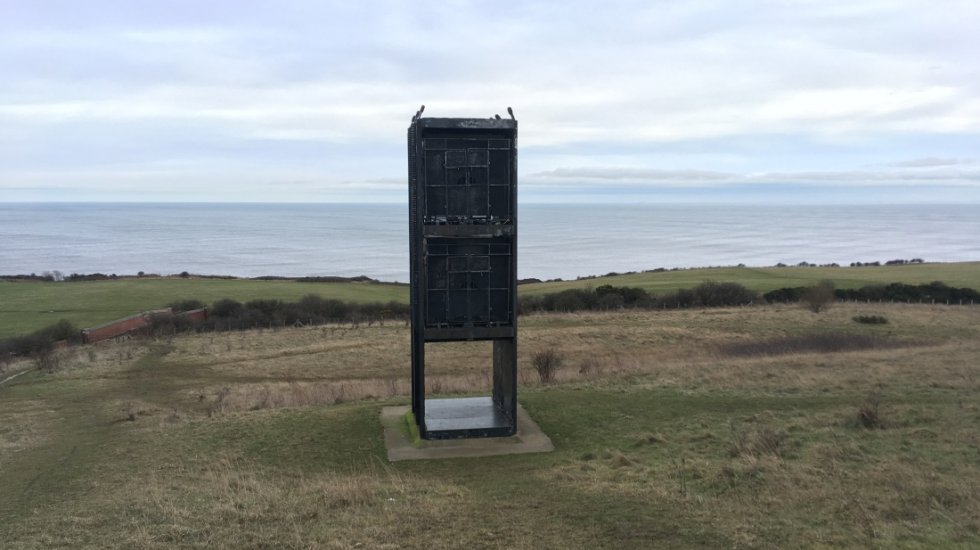 In 1971, photographer Ethan Russell shot The Who having apparently just urinated on a concrete tower poking from one of the mining town's slag heaps – and the cover of Who's Next was born. According to Russell, only guitarist Pete Townshend actually relieved himself – the rest was rainwater tipped from an empty film cannister.
Beachy Head, East Sussex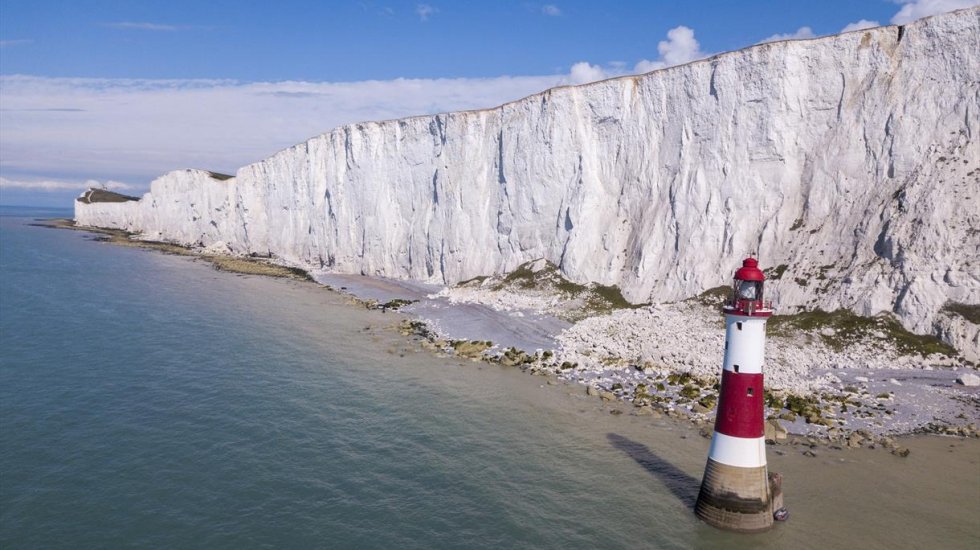 Hard to beat for windswept beauty, it's no wonder this chalk headland has been the music video director's location of choice for decades, offering the backdrop for David Bowie's Ashes To Ashes and The Cure's Close To Me.
Weston-Super-Mare, Somerset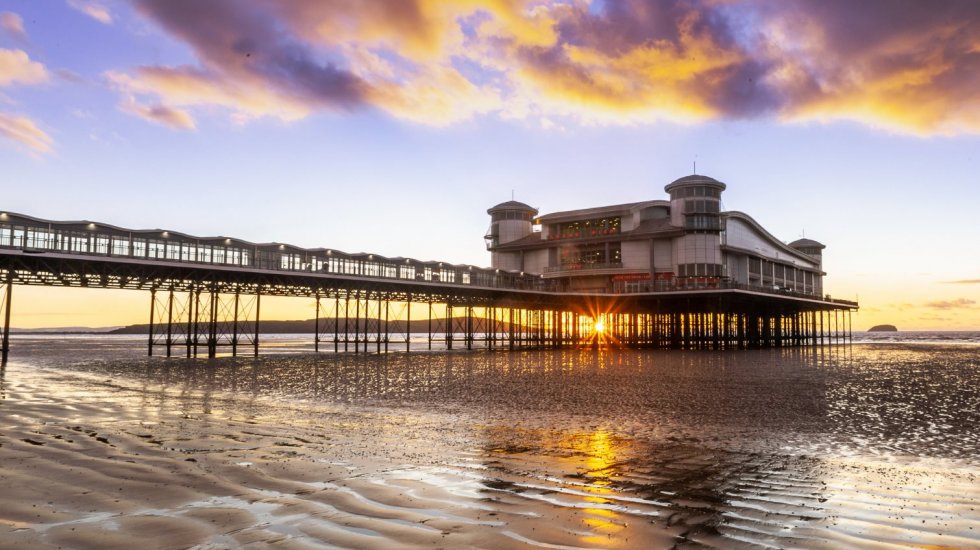 The memorable sleeve shot of Oasis's 1995 single Roll With It – featuring the band crashed out in deckchairs, watching TV on the beach – was shot right here. As designer Brian Cannon recalled: "Oasis were playing Glastonbury the next day. It was red hot and the band were sat there in duffle coats."
Framlingham Castle, Suffolk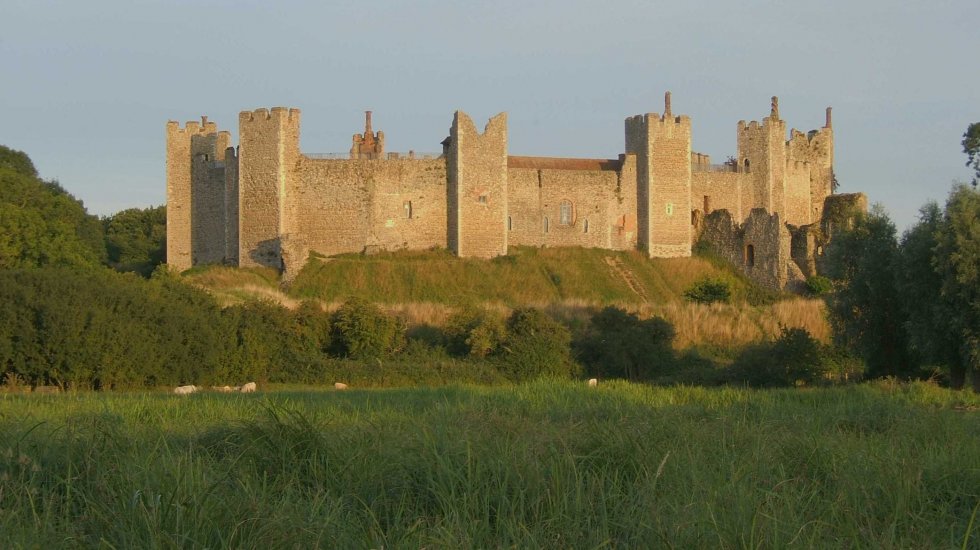 The 12th century fortress was namechecked and featured in the video for Ed Sheeran's Castle On The Hill, the singer having grown up in the market town below. According to owners English Heritage, numbers were up by 100,000 after the song hit UK#2 in 2017.
20 Forthlin Road, Liverpool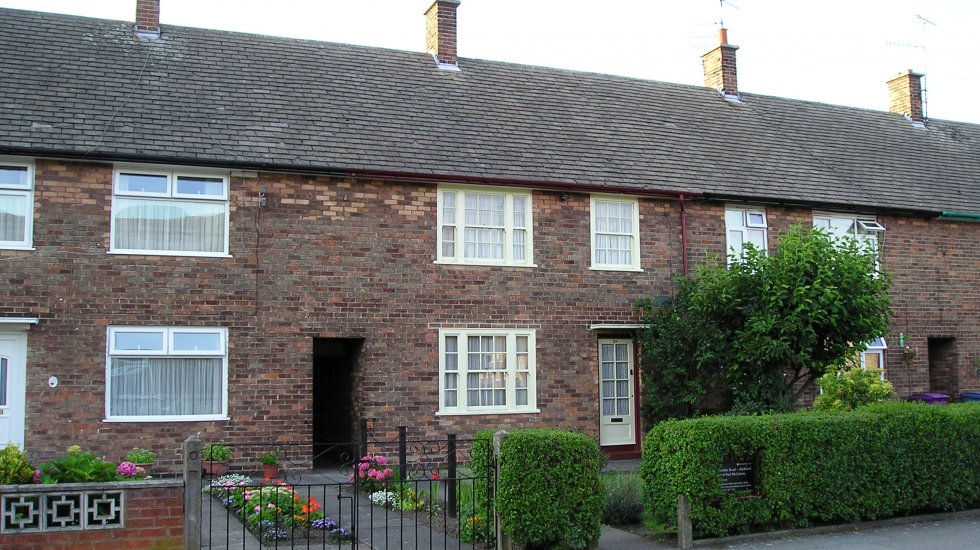 Now a National Trust property, Paul McCartney's childhood home was where The Beatles wrote and rehearsed their earliest songs (including Please Please Me and She Loves You).
Rockfield Studio, Monmouthshire
Everyone from the Manics to Motörhead has recorded at the fabled Welsh studio, but the crowning glory falls to Queen, whose Bohemian Rhapsody was bottled here. Pull up outside the studio gates for a snoop, then stop off at nearby Monmouth, where hairy types prop up the bar of the Punch House.
Then come home to Windrush prestige car storage
Everybody loves a road trip – but make sure you store your car right on your return. With facilities in both London and the Cotswolds, Windrush's luxury car storage sets the industry standard, from the acclaimed twelve-step induction process that settles your vehicle in, to the ongoing maintenance that makes our long term car storage service a must for cherished or investment vehicles.
The Windrush team are ready to tell you more about our classic car storage service. Just drop us a line on info@windrushcarstorage.co.uk
With Windrush, you're always road trip-ready. One of the best things about our long term car storage service is that we keep your vehicle primed and ready for pickup at a moment's notice (no paperwork mountain to climb). But where to take it? Here in the UK, you're never far from a musical landmark, whether that's the setting of a classic album shoot or the scene of an iconic music video. For a road trip with a twist, why not try ticking off all ten of these musical locations, as chosen by our luxury car storage team. Abbey Road, Camden After leaving Windrush classic car storage in central London, head north to the studio where The Beatles not only recorded most of their catalogue but strode across the zebra crossing for the Abbey Road sleeve in August 1969. Just be warned: it will take all your self-restraint not to sound your horn at the swarms of Japanese tourists recreating the pose. Battersea Power Station, Wandsworth Cruising along the Thames' south bank, you'll find yourself in the shadow of this decommissioned coal-fired power station. Battersea is all over popular culture: you'll spy it in The Beatles' Help! film, The Orb's sleeve art and more. But it's best-known for the cover of Pink Floyd's Animals, complete with an inflatable pig tethered to one of the iconic chimneys. Mapledurham Watermill, Oxfordshire Black Sabbath established themselves as the spookmeisters of '70s rock with the sleeve of their 1970 debut, which featured a cloaked figure on the banks of a 15th century watermill. As part of Mapledurham Estate, the mill is open to visitors on weekends and bank holidays, between April and September. Salford Lads Club, Lancashire One of photographer Stephen Wright's defining images of The Smiths found the indie miserabilists stood outside this sprawling Edwardian building, which was founded as a social enterprise in 1903. Covid-permitting, it's open to visitors every Saturday from 11am to 2pm, so drop by to wave your gladioli. Easington Colliery, County Durham In 1971, photographer Ethan Russell shot The Who having apparently just urinated on a concrete tower poking from one of the mining town's slag heaps – and the cover of Who's Next was born. According to Russell, only guitarist Pete Townshend actually relieved himself – the rest was rainwater tipped from an empty film cannister. Beachy Head, East Sussex Hard to beat for windswept beauty, it's no wonder this chalk headland has been the music video director's location of choice for decades, offering the backdrop for David Bowie's Ashes To Ashes and The Cure's Close To Me. Weston-Super-Mare, Somerset The memorable sleeve shot of Oasis's 1995 single Roll With It – featuring the band crashed out in deckchairs, watching TV on the beach – was shot right here. As designer Brian Cannon recalled: "Oasis were playing Glastonbury the next day. It was red hot and the band were sat there in duffle coats." Framlingham Castle, Suffolk The 12th century fortress was namechecked and featured in the video for Ed Sheeran's Castle On The Hill, the singer having grown up in the market town below. According to owners English Heritage, numbers were up by 100,000 after the song hit UK#2 in 2017. 20 Forthlin Road, Liverpool Now a National Trust property, Paul McCartney's childhood home was where The Beatles wrote and rehearsed their earliest songs (including Please Please Me and She Loves You). Rockfield Studio, Monmouthshire Everyone from the Manics to Motörhead has recorded at the fabled Welsh studio, but the crowning glory falls to Queen, whose Bohemian Rhapsody was bottled here. Pull up outside the studio gates for a snoop, then stop off at nearby Monmouth, where hairy types prop up the bar of the Punch House. Then come home to Windrush prestige car storage Everybody loves a road trip – but make sure you store your car right on your return. With facilities in both London and the Cotswolds, Windrush's luxury car storage sets the industry standard, from the acclaimed twelve-step induction process that settles your vehicle in, to the ongoing maintenance that makes our long term car storage service a must for cherished or investment vehicles. The Windrush team are ready to tell you more about our classic car storage service. Just drop us a line on info@windrushcarstorage.co.uk