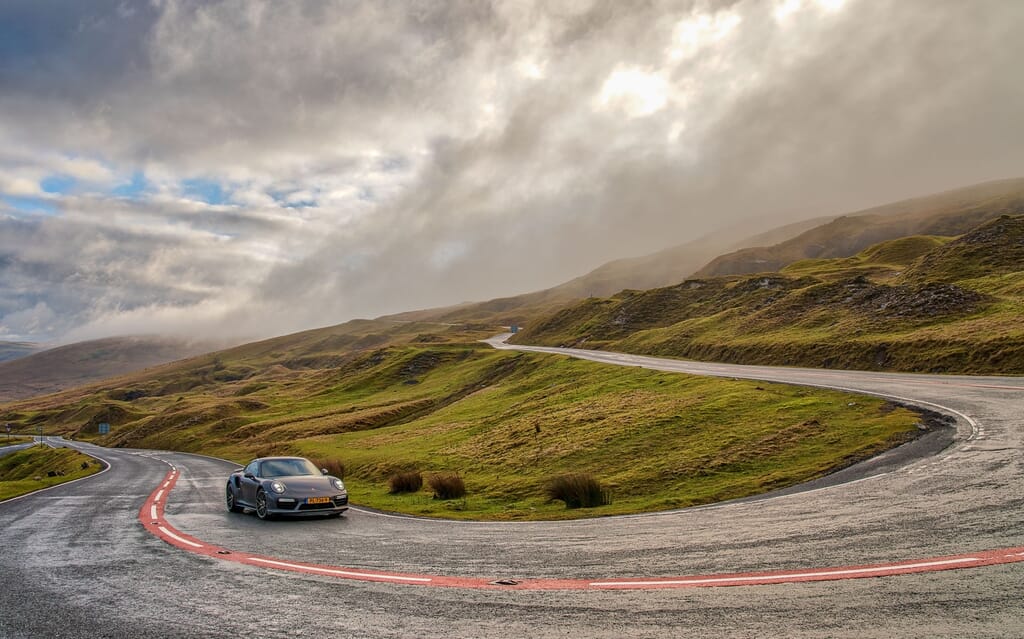 Windrush's classic car storage facility in the Cotswolds couldn't be better-placed. Our location in Lower Slaughter not only allows us to serve motorists across the region, from Cheltenham to Oxford and beyond. It also sits right on the doorstep of the some of the UK's best driving roads.
At Windrush long term car storage, we keep your vehicle in an 'always ready' state and pride ourselves on flexible collection that means it's no issue when you fancy a day out on impulse.
In our recent blog, we've already recommended some great Oxfordshire roads to warm your classic's tyres. Now, here are five more self-contained road trips in Wales, as chosen by the Windrush prestige car storage team.
Just remember: while the routes listed below are some of the greatest driving roads in the country, Windrush reminds you to drive within the legal speed limits at all times.
A4069 (The Black Mountain Pass)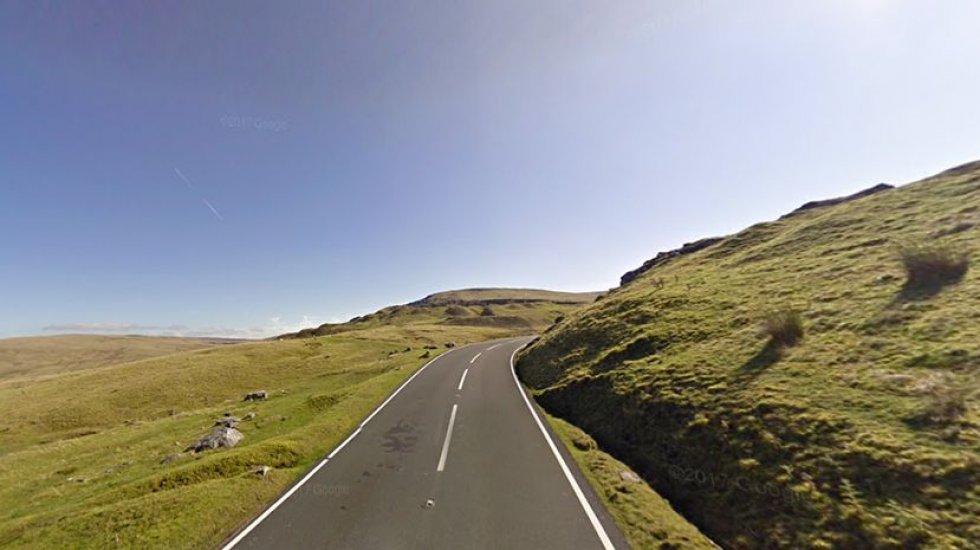 Stray west past Cheltenham and don't stop until you reach Brecon Beacons National Park: a playground for motorists seeking catharsis, offering both horizons to snatch your breath and roads to test your hardware. While you can't go wrong with any of the b-routes that spiderweb across this ancient heather-dusted moorland, the A4069 is the pick, sprawling 19 miles between Llandovery and Gwaun-Cae-Gurwen, and testing your mettle just enough.
A487 to Whitesands Bay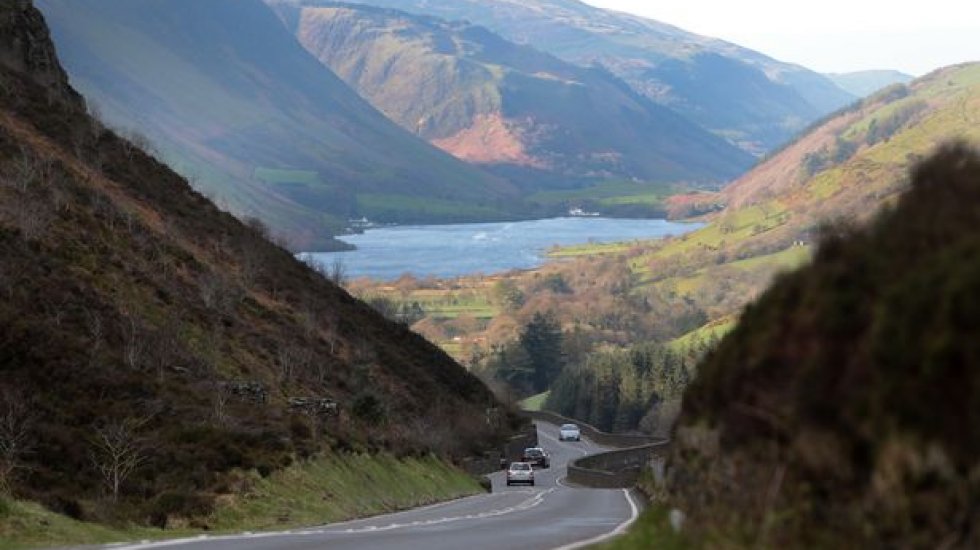 Extending your journey to one of Wales' most westerly points is well worth the petrol. Whitesands Bay might be the money-shot destination, but the journey is all part and parcel, especially if you time your trek to skirt the coast just as the sky melts into almost unnatural tints of purple, pink and orange. With experts glumly predicting that the fabled A487 might soon be reclaimed by the sea, it's a drive to take without delay.
The Abergwesyn Pass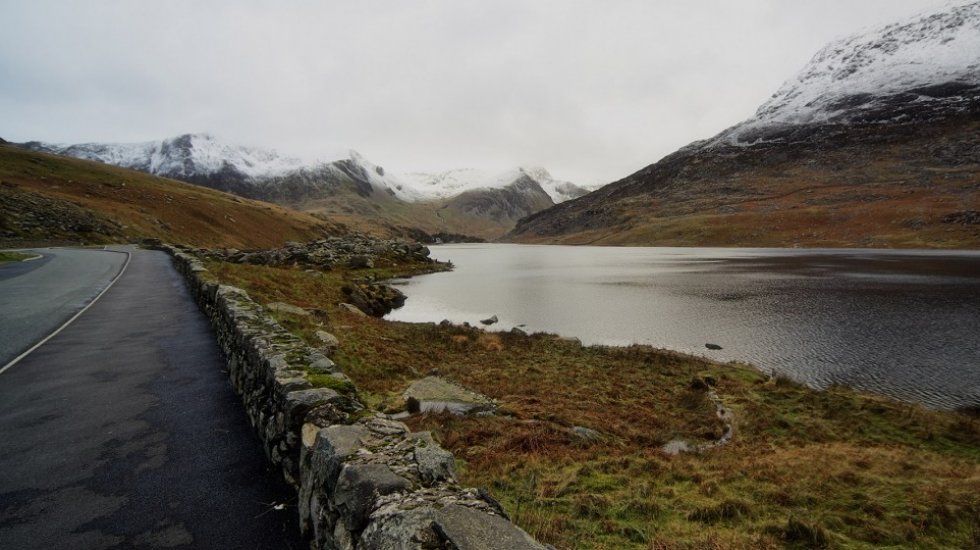 If you'd prefer to focus on South Wales, take this narrow strip across the Cambrian Mountains. It weren't for the gleaming machinery bearing you along, you'd swear you'd stepped back in time as you slice through this untainted kingdom of moorland and babbling streams that ties Llanwrtyd Wells with Tregaron. Motorists are scarce, sheep more plentiful, and though the route is more about spectacle than speed, you'll want your wits about you as you tackle the aptly named Devil's Staircase: a run of high-gradient hairpins halfway along the twenty-mile stretch.
Aberystwyth to Rhayader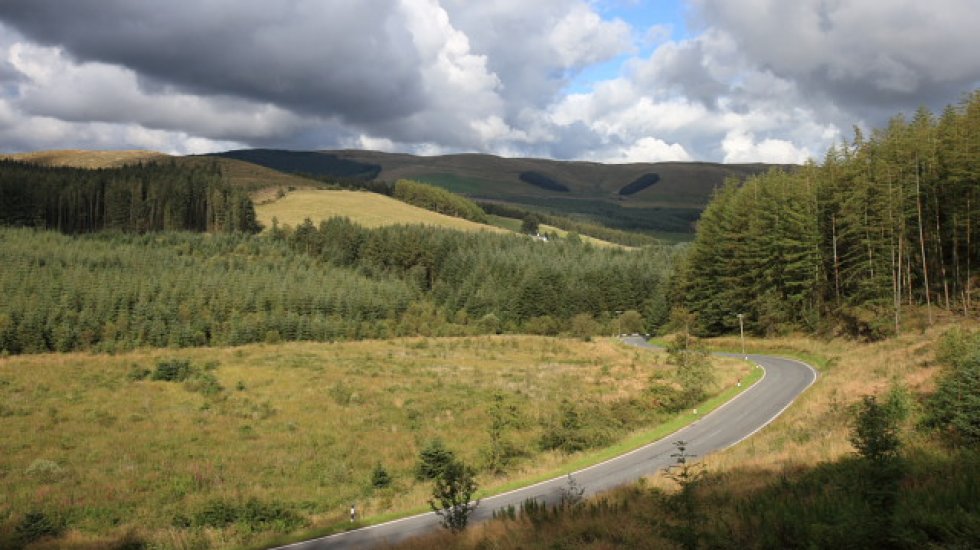 We're not done with the Cambrians quite yet. The so-called 'green desert of Wales' demands a little more exploration, and one of the best routes reveals itself when you take the B4574 to Cwmystwyth, then segue onto the spellbinding mountain road that treats you to both the natural peaks and the chain of man-made Elan Valley reservoirs created back in Victorian times.
A4085/A498 around Snowdon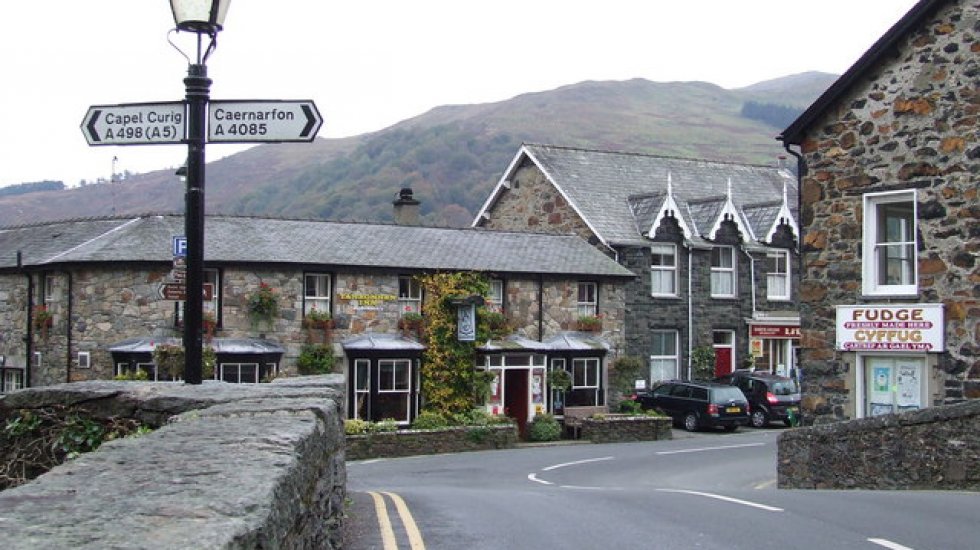 If you've got time to roam, head north to Snowdon. The 1,085-metre-high mountain isn't just the preserve of the waterproof trouser brigade: you'll get views almost as spectacular when you skirt the base of the main massif anti-clockwise. The A4085 will lead you into the foothills, then turn at Beddgelert to take the A498. From this point on, it's strictly eyes left for Snowdon's summit: a mighty crag whose heaven-scraping physicality pulls you up short, no matter how many times you've seen it.
Windrush classic car storage – always your final destination
Once you've cured your itchy feet, make sure you come home to Windrush, for luxury term car storage that ensures your classic stays fighting fit. Both in the Cotswolds and at our central London facility, we make a point of treating each car with unrivalled care and attention, right from the moment it arrives for our exhaustive twelve-step induction process.
Meanwhile, with Windrush's ongoing maintenance programme factoring in every quirk of your model, our long term car storage is simply the safest place for your pride and joy during downtime.
For prestige car storage with the personal touch, it has to be Windrush. We're looking forward to hearing from you on info@windrushcarstorage.co.uk
Windrush's classic car storage facility in the Cotswolds couldn't be better-placed. Our location in Lower Slaughter not only allows us to serve motorists across the region, from Cheltenham to Oxford and beyond. It also sits right on the doorstep of the some of the UK's best driving roads. At Windrush long term car storage, we keep your vehicle in an 'always ready' state and pride ourselves on flexible collection that means it's no issue when you fancy a day out on impulse. In our recent blog, we've already recommended some great Oxfordshire roads to warm your classic's tyres. Now, here are five more self-contained road trips in Wales, as chosen by the Windrush prestige car storage team. Just remember: while the routes listed below are some of the greatest driving roads in the country, Windrush reminds you to drive within the legal speed limits at all times. A4069 (The Black Mountain Pass) Stray west past Cheltenham and don't stop until you reach Brecon Beacons National Park: a playground for motorists seeking catharsis, offering both horizons to snatch your breath and roads to test your hardware. While you can't go wrong with any of the b-routes that spiderweb across this ancient heather-dusted moorland, the A4069 is the pick, sprawling 19 miles between Llandovery and Gwaun-Cae-Gurwen, and testing your mettle just enough. A487 to Whitesands Bay Extending your journey to one of Wales' most westerly points is well worth the petrol. Whitesands Bay might be the money-shot destination, but the journey is all part and parcel, especially if you time your trek to skirt the coast just as the sky melts into almost unnatural tints of purple, pink and orange. With experts glumly predicting that the fabled A487 might soon be reclaimed by the sea, it's a drive to take without delay. The Abergwesyn Pass If you'd prefer to focus on South Wales, take this narrow strip across the Cambrian Mountains. It weren't for the gleaming machinery bearing you along, you'd swear you'd stepped back in time as you slice through this untainted kingdom of moorland and babbling streams that ties Llanwrtyd Wells with Tregaron. Motorists are scarce, sheep more plentiful, and though the route is more about spectacle than speed, you'll want your wits about you as you tackle the aptly named Devil's Staircase: a run of high-gradient hairpins halfway along the twenty-mile stretch. Aberystwyth to Rhayader We're not done with the Cambrians quite yet. The so-called 'green desert of Wales' demands a little more exploration, and one of the best routes reveals itself when you take the B4574 to Cwmystwyth, then segue onto the spellbinding mountain road that treats you to both the natural peaks and the chain of man-made Elan Valley reservoirs created back in Victorian times. A4085/A498 around Snowdon If you've got time to roam, head north to Snowdon. The 1,085-metre-high mountain isn't just the preserve of the waterproof trouser brigade: you'll get views almost as spectacular when you skirt the base of the main massif anti-clockwise. The A4085 will lead you into the foothills, then turn at Beddgelert to take the A498. From this point on, it's strictly eyes left for Snowdon's summit: a mighty crag whose heaven-scraping physicality pulls you up short, no matter how many times you've seen it. Windrush classic car storage – always your final destination Once you've cured your itchy feet, make sure you come home to Windrush, for luxury term car storage that ensures your classic stays fighting fit. Both in the Cotswolds and at our central London facility, we make a point of treating each car with unrivalled care and attention, right from the moment it arrives for our exhaustive twelve-step induction process. Meanwhile, with Windrush's ongoing maintenance programme factoring in every quirk of your model, our long term car storage is simply the safest place for your pride and joy during downtime. For prestige car storage with the personal touch, it has to be Windrush. We're looking forward to hearing from you on info@windrushcarstorage.co.uk