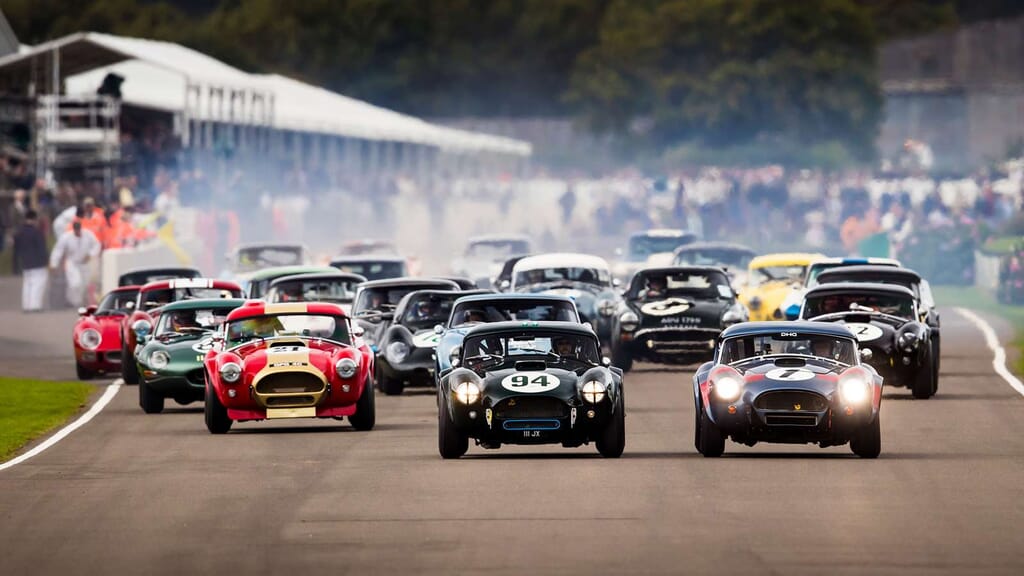 At Windrush classic car storage, it's not our goal to keep your vehicle under lock and key. We always encourage our clients to get out and about – before returning to us for the long term car storage that ensures your pride and joy is fighting fit for the next time.
If there's a silver lining to the stasis of the last two years, it's that we truly appreciate the joys of a packed calendar. And now, with the great unlocking well underway, we're all set for a vintage spring and summer with more car events to choose from than ever before.
Here are eight of the best upcoming events in the motoring calendar, as chosen by our long term car storage team.
Bicester Scrambles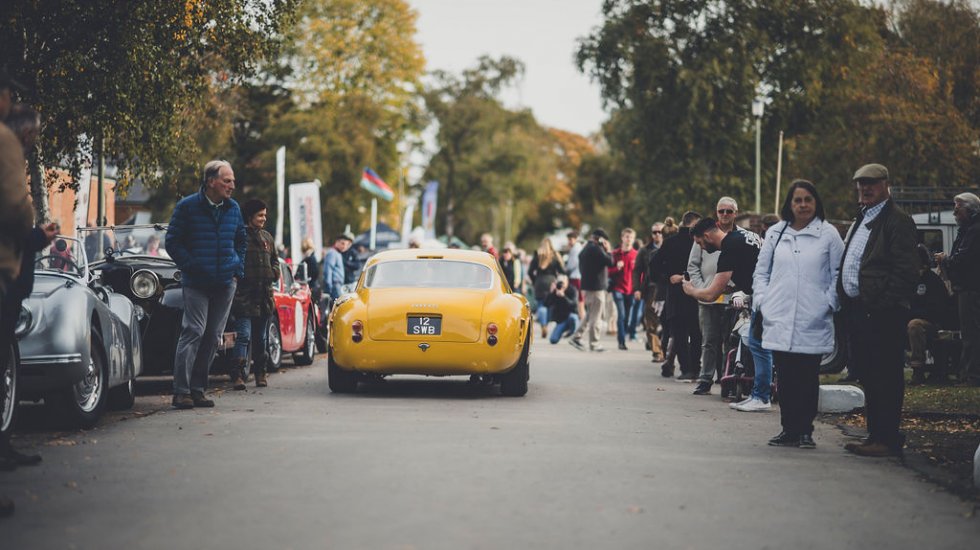 23-24th April/June 19th (and throughout the year)
Celebrated as the UK's only dedicated hub for historic motoring excellence, the 444-acre Bicester site is home to an array of automotive artisans – and you could warm your hands on the atmosphere at the regular Scramble events. Bring along your pre-1990 vehicle, and go behind the scenes at the workshops of 45 industry-leading specialists, at this great day out.
Brooklands Double Twelve Festival Of Motorsport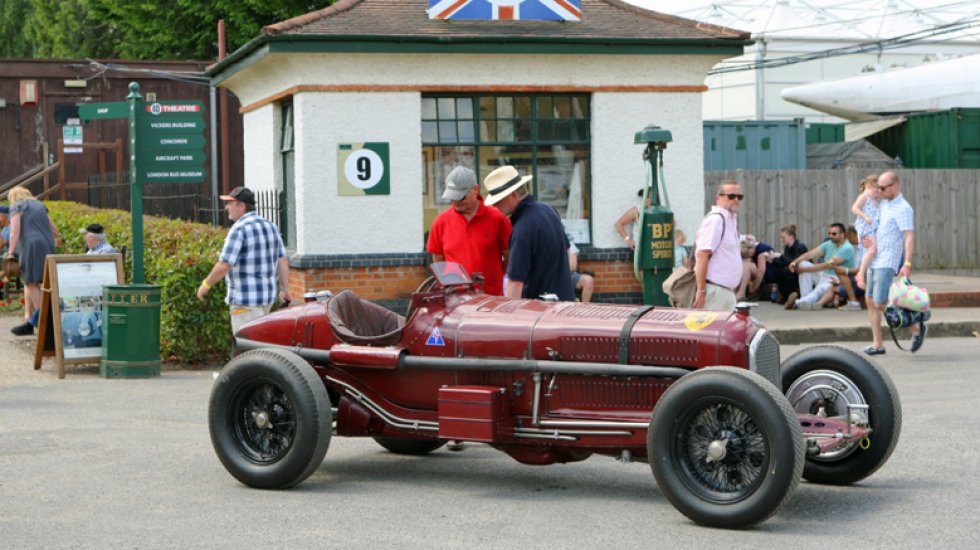 18-19th June
Opened in 1907 as the world's first purpose-built race track, Brooklands is the stuff of motorsport legend – and it's never more buzzing than during the Festival Of Motorsport. Visit on Saturday for the Speed Trials at Mercedes-Benz World, or Sunday for the Driving Tests on the Banking and the Finishing Straight. Meanwhile, don't forget the Test Hill ascents, where cars test their mettle on Brooklands' famous 1-in-4 gradient ascent.
Goodwood Festival Of Speed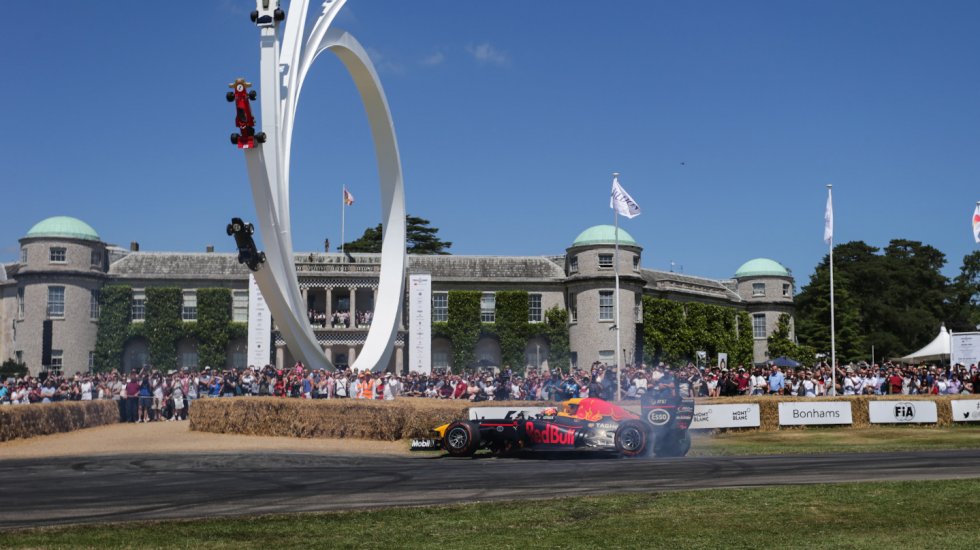 23-26th June
One of Goodwood's flagship summer events, you can think of the Festival Of Speed as the genteel Revival's rowdier younger brother. Expect all the usual highlights in the trusty categories of F1, drift, rally, bikes and touring cars, plus the latest EV innovations in Electric Avenue, and the Future Lab's array of VR racing simulators and jetpacks.
London Concours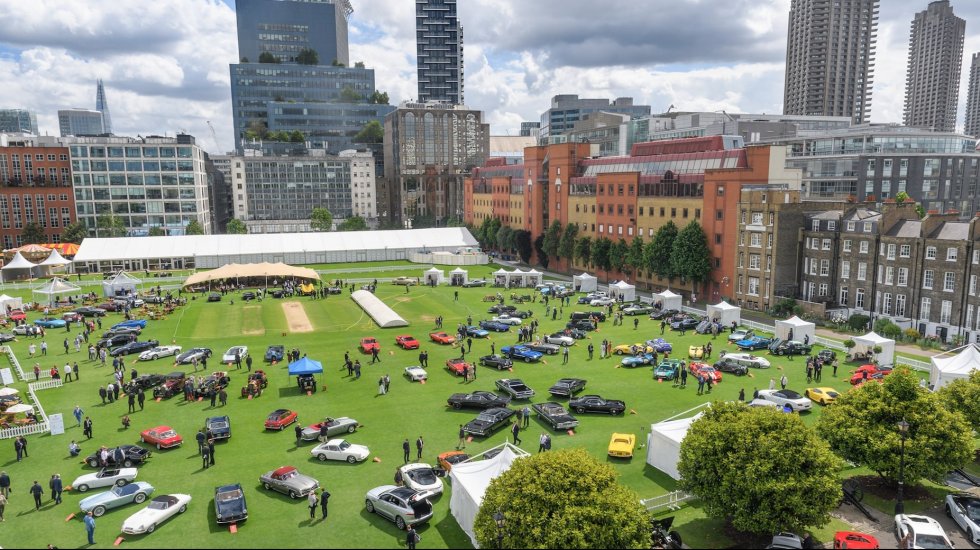 28-30th June
A traditional British garden party hidden in the heart of the capital, this summer's London Concours welcomes eighty of the world's most rarefied automobiles to the historic Honourable Artillery Company Headquarters. Charge a glass with Pimm's, stroll the lawns, browse the luxury retail chalets for inspiration and pick your favourite showstopper from categories including Italian Spiders and Japanese Jewels.
Festival Of The Unexceptional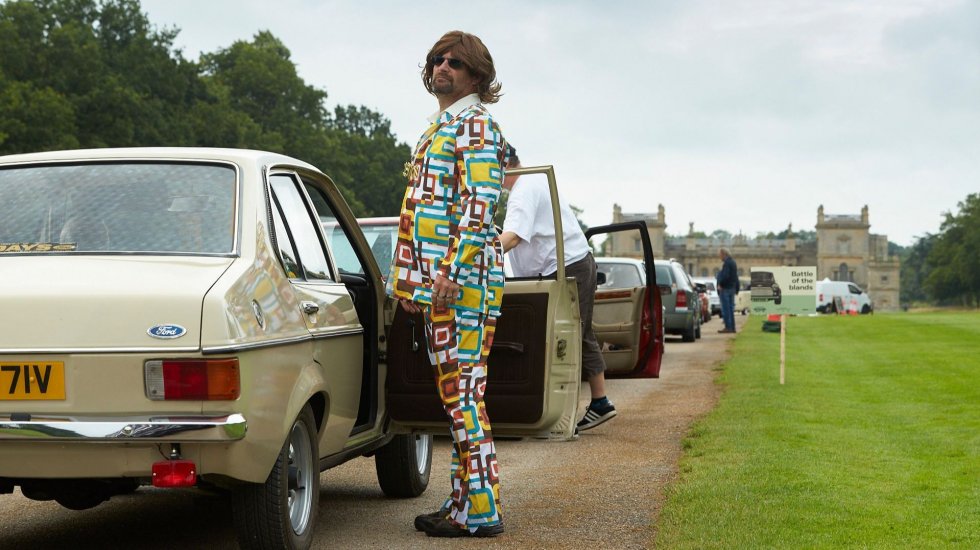 30th July
Everybody loves a gleaming supercar. But only the hardest heart could fail to warm to the concept behind Hagerty's Festival Of The Unexceptional, which finds beauty in the everyday (and occasionally maligned) cars from the '60s to '90s. This year's event will take place at Grimsthorpe Castle, and you can browse the entry guidelines here to discover if your own car is ordinary enough to be in with a shout.
Salon Privé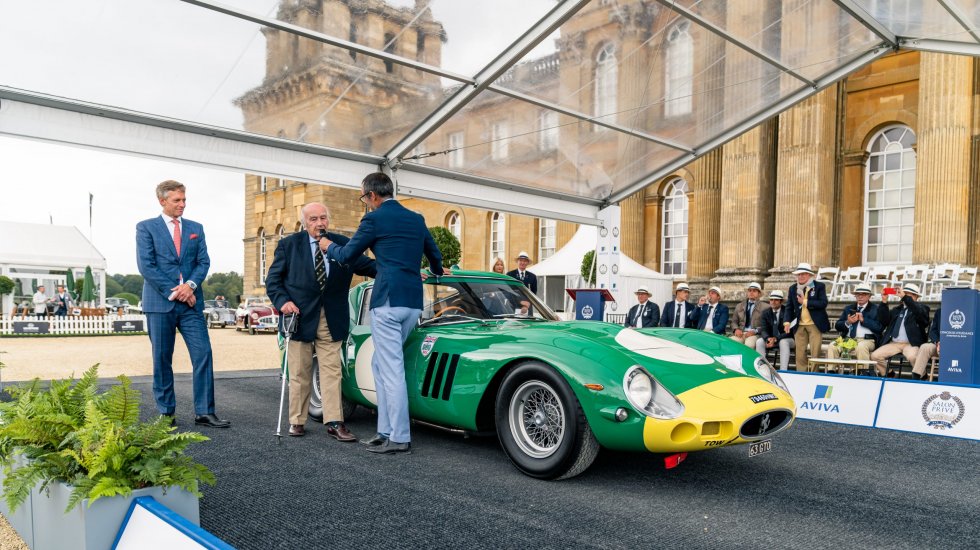 31st August to 4th September
As summer warms up, you'll find assorted motoring events unfolding in the Jane Austen-worthy setting of Blenheim Palace, from the much-contested Club Trophy to Ladies Day. The jewel in the crown is perhaps the Concours D'Elegance, showcasing 100-plus cars and bikes in carefully curated classes. Last year's Best In Show winner was a stunning 1938 Mercedes-Benz 540 K Cabriolet: expect this post-Covid event to be more competitive still.
Concours of Elegance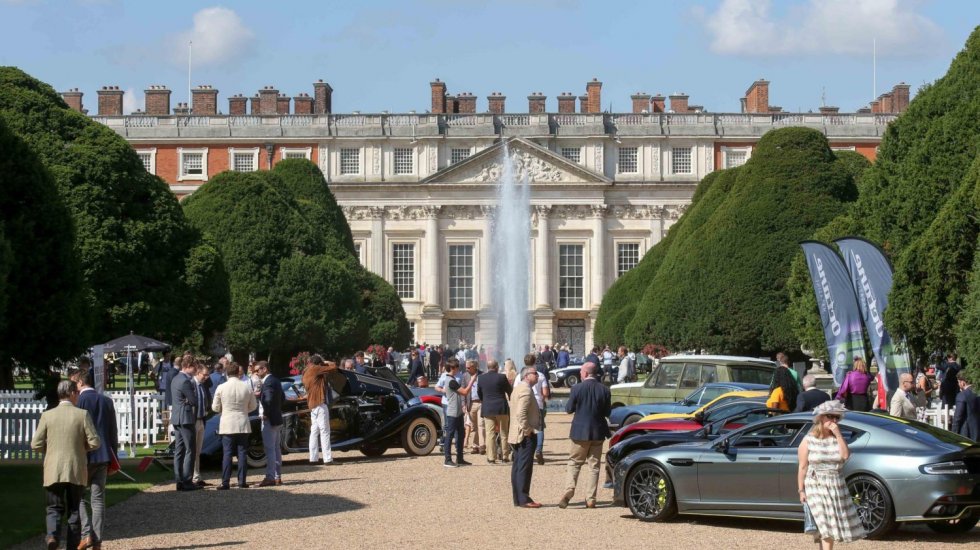 2-4th September
While some motoring events focus on the velocity, then the Concours Of Elegance focuses on the vehicles that are jaw-dropping even while stationary. This year's event at Hampton Court Palace promises no less than sixty fabled cars from around the world, including a ludicrously rare mini-fleet of six pristine Packard Twelves.
Goodwood Revival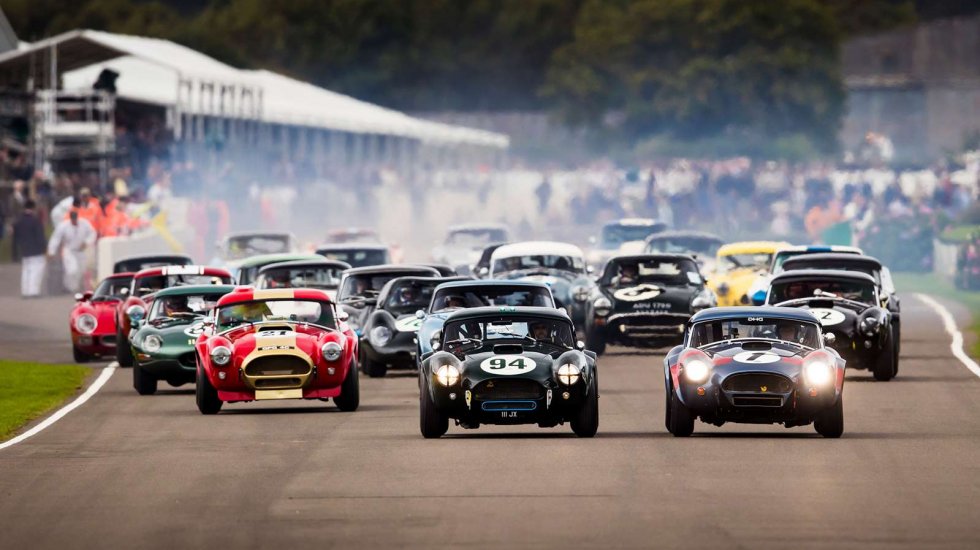 16-18th September
If you've never been to the Goodwood Revival, prepare for a wonderfully whimsical event where the clock hands are wound back and vehicles from the golden age of motoring are cheered on by spectators in period dress. The only wrench is stepping back into the 21st century on Sunday night.
Then relax with Windrush classic car storage
After a summer spent perusing the world's most immaculate automobiles, you'll be more aware than ever of the benefits of professional car storage. Regardless of the model or vintage, at Windrush's long term car storage facilities in London and the Cotswolds, we're proud to keep cherished vehicles looking and running their best.
Windrush's classic car storage team starts your stay with our industry-leading twelve-step induction process. But we don't stop there. However long you're with us, we'll arrange a rolling maintenance schedule for your individual model. It's all part of a premium car storage service whose attention to detail can't be topped.
Come to Windrush for classic car storage that goes the extra mile. We're ready to hear from you on info@windrushcarstorage.co.uk
At Windrush classic car storage, it's not our goal to keep your vehicle under lock and key. We always encourage our clients to get out and about – before returning to us for the long term car storage that ensures your pride and joy is fighting fit for the next time. If there's a silver lining to the stasis of the last two years, it's that we truly appreciate the joys of a packed calendar. And now, with the great unlocking well underway, we're all set for a vintage spring and summer with more car events to choose from than ever before. Here are eight of the best upcoming events in the motoring calendar, as chosen by our long term car storage team. Bicester Scrambles 23-24th April/June 19th (and throughout the year) Celebrated as the UK's only dedicated hub for historic motoring excellence, the 444-acre Bicester site is home to an array of automotive artisans – and you could warm your hands on the atmosphere at the regular Scramble events. Bring along your pre-1990 vehicle, and go behind the scenes at the workshops of 45 industry-leading specialists, at this great day out. Brooklands Double Twelve Festival Of Motorsport 18-19th June Opened in 1907 as the world's first purpose-built race track, Brooklands is the stuff of motorsport legend – and it's never more buzzing than during the Festival Of Motorsport. Visit on Saturday for the Speed Trials at Mercedes-Benz World, or Sunday for the Driving Tests on the Banking and the Finishing Straight. Meanwhile, don't forget the Test Hill ascents, where cars test their mettle on Brooklands' famous 1-in-4 gradient ascent. Goodwood Festival Of Speed 23-26th June One of Goodwood's flagship summer events, you can think of the Festival Of Speed as the genteel Revival's rowdier younger brother. Expect all the usual highlights in the trusty categories of F1, drift, rally, bikes and touring cars, plus the latest EV innovations in Electric Avenue, and the Future Lab's array of VR racing simulators and jetpacks. London Concours 28-30th June A traditional British garden party hidden in the heart of the capital, this summer's London Concours welcomes eighty of the world's most rarefied automobiles to the historic Honourable Artillery Company Headquarters. Charge a glass with Pimm's, stroll the lawns, browse the luxury retail chalets for inspiration and pick your favourite showstopper from categories including Italian Spiders and Japanese Jewels. Festival Of The Unexceptional 30th July Everybody loves a gleaming supercar. But only the hardest heart could fail to warm to the concept behind Hagerty's Festival Of The Unexceptional, which finds beauty in the everyday (and occasionally maligned) cars from the '60s to '90s. This year's event will take place at Grimsthorpe Castle, and you can browse the entry guidelines here to discover if your own car is ordinary enough to be in with a shout. Salon Privé 31st August to 4th September As summer warms up, you'll find assorted motoring events unfolding in the Jane Austen-worthy setting of Blenheim Palace, from the much-contested Club Trophy to Ladies Day. The jewel in the crown is perhaps the Concours D'Elegance, showcasing 100-plus cars and bikes in carefully curated classes. Last year's Best In Show winner was a stunning 1938 Mercedes-Benz 540 K Cabriolet: expect this post-Covid event to be more competitive still. Concours of Elegance 2-4th September While some motoring events focus on the velocity, then the Concours Of Elegance focuses on the vehicles that are jaw-dropping even while stationary. This year's event at Hampton Court Palace promises no less than sixty fabled cars from around the world, including a ludicrously rare mini-fleet of six pristine Packard Twelves. Goodwood Revival 16-18th September If you've never been to the Goodwood Revival, prepare for a wonderfully whimsical event where the clock hands are wound back and vehicles from the golden age of motoring are cheered on by spectators in period dress. The only wrench is stepping back into the 21st century on Sunday night. Then relax with Windrush classic car storage After a summer spent perusing the world's most immaculate automobiles, you'll be more aware than ever of the benefits of professional car storage. Regardless of the model or vintage, at Windrush's long term car storage facilities in London and the Cotswolds, we're proud to keep cherished vehicles looking and running their best. Windrush's classic car storage team starts your stay with our industry-leading twelve-step induction process. But we don't stop there. However long you're with us, we'll arrange a rolling maintenance schedule for your individual model. It's all part of a premium car storage service whose attention to detail can't be topped. Come to Windrush for classic car storage that goes the extra mile. We're ready to hear from you on info@windrushcarstorage.co.uk