There's no shortage of fabled international race circuits, of course – but don't overlook the gems closer to home. Considering the UK's negligible size, these isles punch well above their weight, offering a choice of stellar tracks within day-trip distance from Windrush's classic car storage in central London and the Cotswolds. Better still, many of the very best are yours to drive.
From big names to cult heroes, here are eight of our favourite UK race circuits to drive, as chosen by Windrush's long term car storage team.
Goodwood Motor Circuit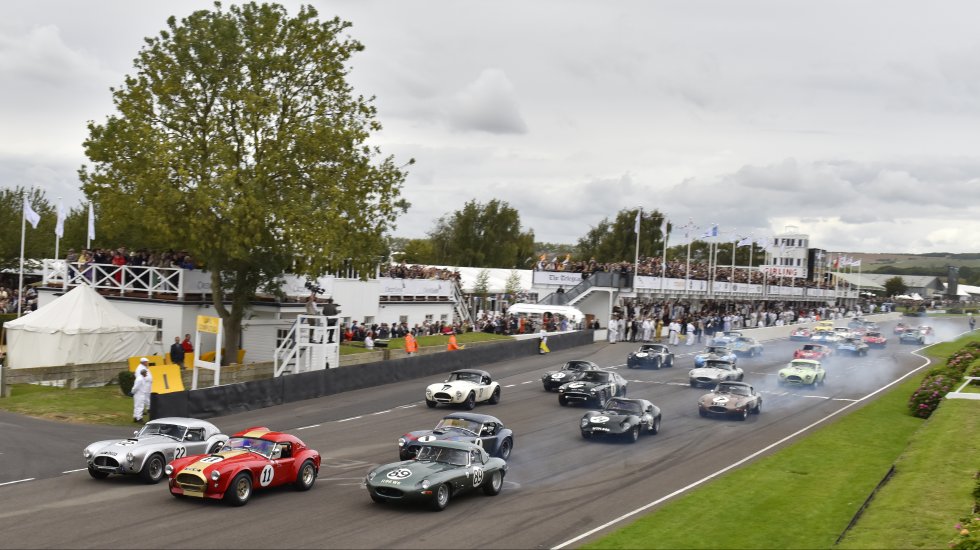 Founded in 1948 and the only race track in the world to remain in its original form, the 2.3-mile Goodwood circuit comes with a side order of nostalgia. As the scene of all-time-great drives by Jackie Stewart, Jim Clark and more, the location is almost overwhelmingly evocative – but you'll need every last drop of focus to negotiate the deceptively challenging six corners and chicane.
Trac Môn Anglesey Circuit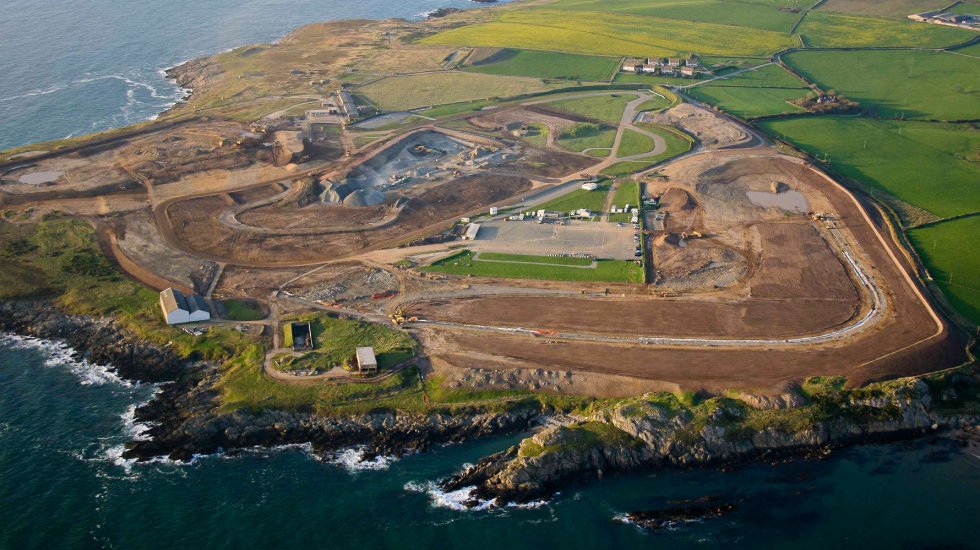 Presiding over the Irish Sea and in the shadows of Snowdonia, Anglesey is a cinematically stunning location, no doubt explaining the repeat business from car magazines and motoring TV shows (Chris Harris of Top Gear memorably called it a "playground for cars"). A one-time army training camp, the track opened for business in 1989 and was refreshed in 2007 as a state-of-the-art 2.1-mile circuit that's fast, smooth and challenging.
Isle of Man TT Mountain Course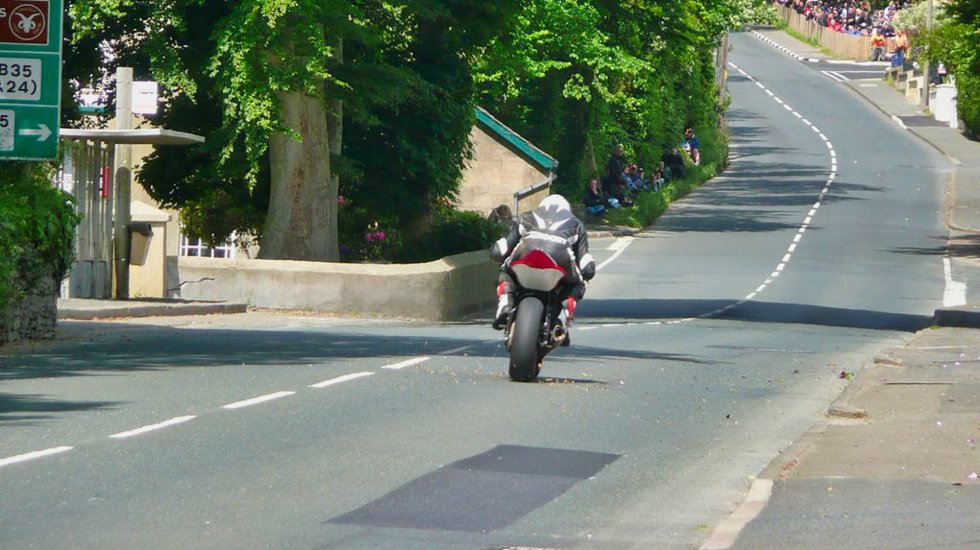 From May 28th, the world's greatest bikers will take on the 37-mile route that slices through the island nation's public streets and rural stretches. Either side of the TT event, however, the Mountain Course is yours to enjoy, starting at the Grandstand (where daring drivers can clock 100mph), around the notorious Gooseneck, and often with stunning views of the Irish Sea.
Cadwell Park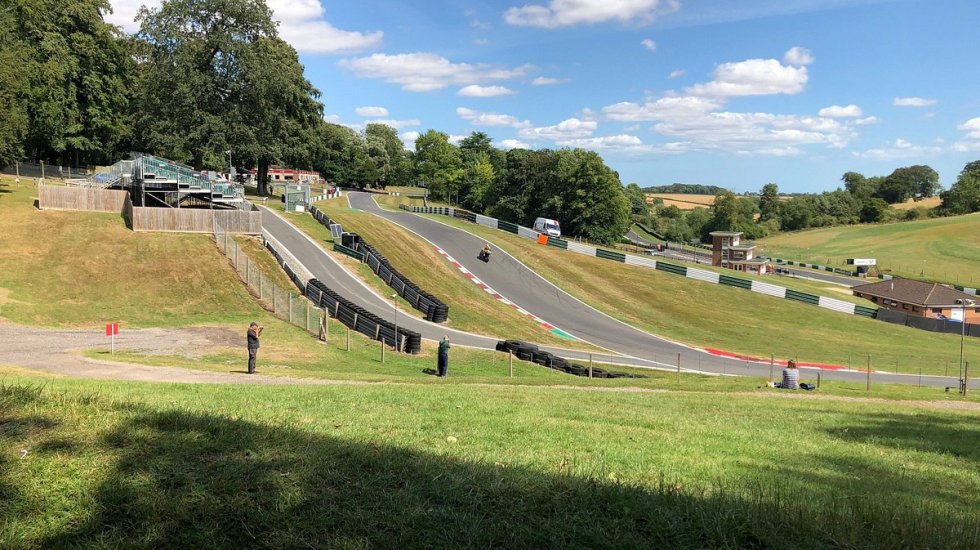 Now approaching its 90th anniversary, Cadwell is nicknamed the 'mini-Nürburgring' for its twisty and undulating Woodland section, not to mention the notorious Mountain jump that sees bikers leave the asphalt and hang in the air for seconds on end. With track days running throughout summer, it's a great connoisseurs choice.
Santa Pod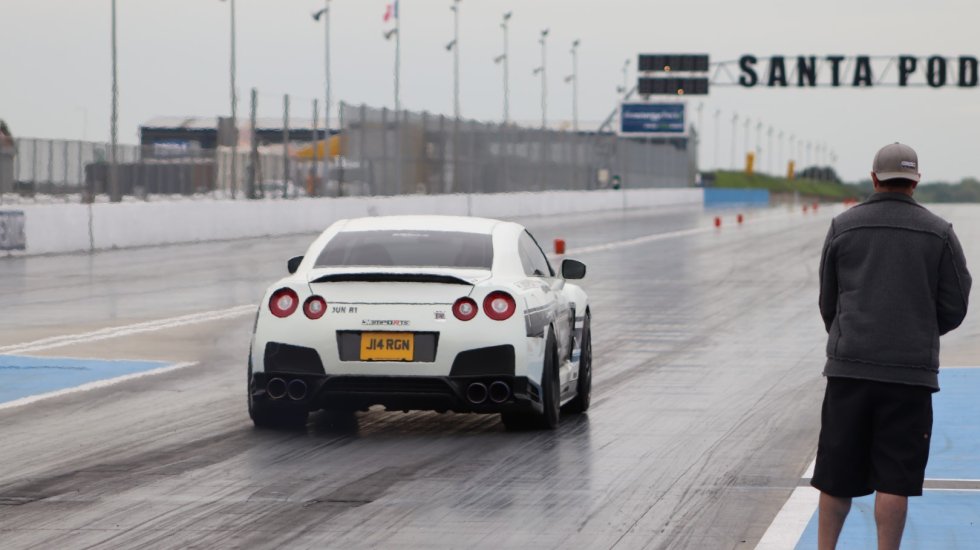 Formerly a WWII air base, Santa Pod has blazed a reputation in modern times as ground zero for the UK and Europe's drag racing scene. It's the ultimate location to test your launch control and acceleration over the 1/4 and 1/8 mile, although as the host of 80-plus events, you'll need to book early for the Run What Ya Brung and Drift What Ya Brung public track days.
Oulton Park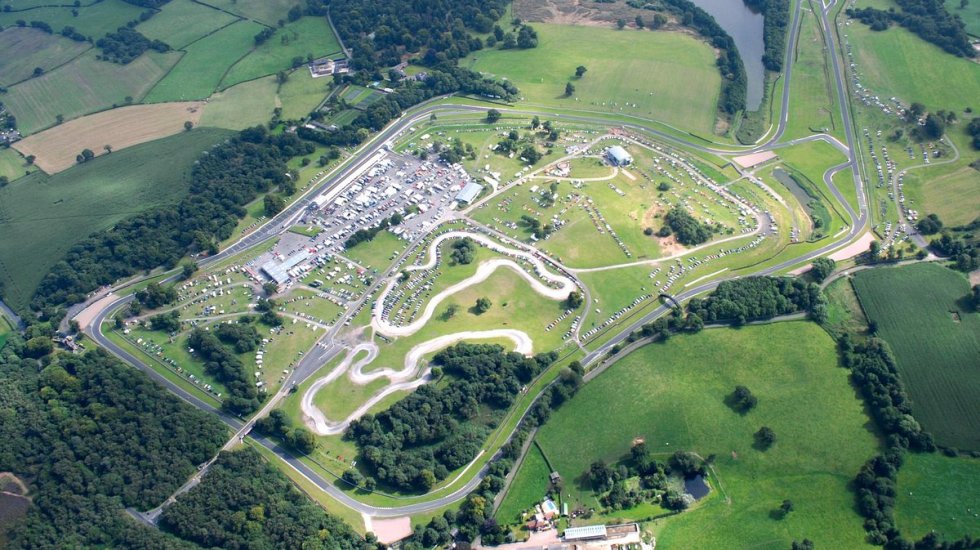 Home of the British Touring Car Championships, British Superbike Championship and British F3/GT, Oulton Park follows the natural contours of the Cheshire countryside and is all the more challenging for it – drive this hard-surfaced 2.69-mile track and you'll negotiate everything from shifting gradients to blind crests, not to mention the treacherous Knickerbrook Corner.
Silverstone GP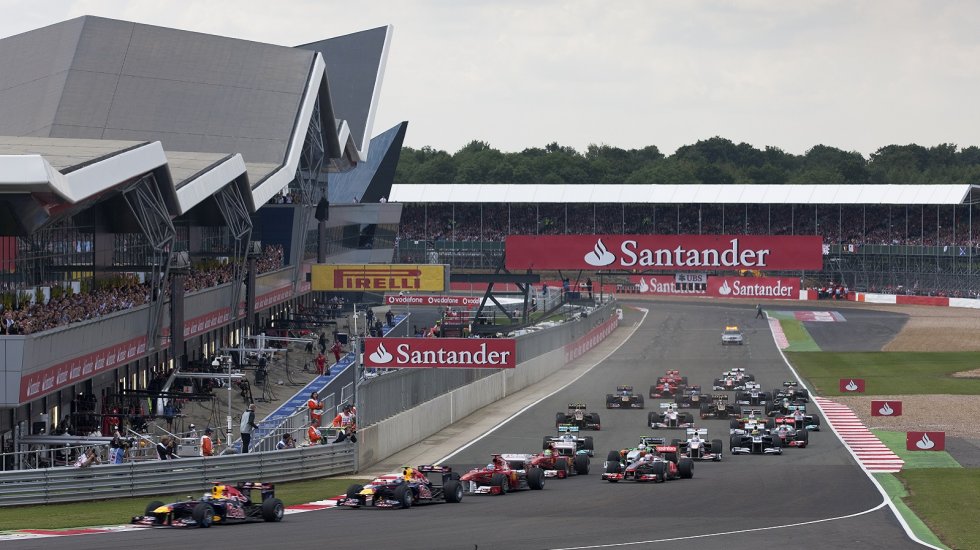 A no-brainer, admittedly – but as the national treasure location for the British Grand Prix (an event it first hosted in 1948), every motoring enthusiast should get the chance to drive that fabled track at least once in their life. Silverstone might be iconic, but don't be overawed – you'll need your wits about you for the Maggotts and Copse corners that have felled many a professional.
Millbrook Proving Ground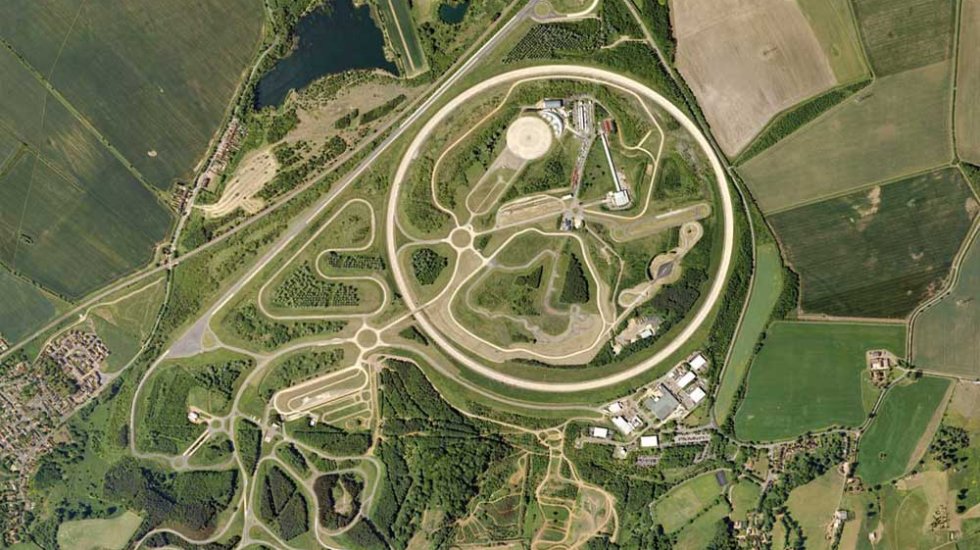 Arguably Europe's greatest vehicle testing centre – and certainly one of the largest, at 700 acres – Millbrook is generally closed to the public while the car sector's manufacturers put their works-in-progress through their paces. There's a back door for enthusiasts, however, with the Total Car Control and Dynamic Driving Masterclasses pairing you with a pro driver/instructor to find out what your vehicle is really capable of.
Then cool your tyres with Windrush classic car storage
Pushing your vehicle to the limit is an undeniable thrill, but after going to extremes, it's even more important to wind down the right way afterwards. When your tyres cool, come to Windrush long term car storage in London or the Cotswolds. We'll listen to your needs, then create a bespoke car storage programme that works for you.
From the pace-setting twelve-step induction process that greets you, to the rolling maintenance programme for long term car storage clients, we'll keep your car primed for action and ready to beat your lap speed record.
Windrush would love to tell you more about our classic car storage solutions. Get in touch on info@windrushcarstorage.co.uk
There's no shortage of fabled international race circuits, of course – but don't overlook the gems closer to home. Considering the UK's negligible size, these isles punch well above their weight, offering a choice of stellar tracks within day-trip distance from Windrush's classic car storage in central London and the Cotswolds. Better still, many of the very best are yours to drive. From big names to cult heroes, here are eight of our favourite UK race circuits to drive, as chosen by Windrush's long term car storage team. Goodwood Motor Circuit Founded in 1948 and the only race track in the world to remain in its original form, the 2.3-mile Goodwood circuit comes with a side order of nostalgia. As the scene of all-time-great drives by Jackie Stewart, Jim Clark and more, the location is almost overwhelmingly evocative – but you'll need every last drop of focus to negotiate the deceptively challenging six corners and chicane. Trac Môn Anglesey Circuit Presiding over the Irish Sea and in the shadows of Snowdonia, Anglesey is a cinematically stunning location, no doubt explaining the repeat business from car magazines and motoring TV shows (Chris Harris of Top Gear memorably called it a "playground for cars"). A one-time army training camp, the track opened for business in 1989 and was refreshed in 2007 as a state-of-the-art 2.1-mile circuit that's fast, smooth and challenging. Isle of Man TT Mountain Course From May 28th, the world's greatest bikers will take on the 37-mile route that slices through the island nation's public streets and rural stretches. Either side of the TT event, however, the Mountain Course is yours to enjoy, starting at the Grandstand (where daring drivers can clock 100mph), around the notorious Gooseneck, and often with stunning views of the Irish Sea. Cadwell Park Now approaching its 90th anniversary, Cadwell is nicknamed the 'mini-Nürburgring' for its twisty and undulating Woodland section, not to mention the notorious Mountain jump that sees bikers leave the asphalt and hang in the air for seconds on end. With track days running throughout summer, it's a great connoisseurs choice. Santa Pod Formerly a WWII air base, Santa Pod has blazed a reputation in modern times as ground zero for the UK and Europe's drag racing scene. It's the ultimate location to test your launch control and acceleration over the 1/4 and 1/8 mile, although as the host of 80-plus events, you'll need to book early for the Run What Ya Brung and Drift What Ya Brung public track days. Oulton Park Home of the British Touring Car Championships, British Superbike Championship and British F3/GT, Oulton Park follows the natural contours of the Cheshire countryside and is all the more challenging for it – drive this hard-surfaced 2.69-mile track and you'll negotiate everything from shifting gradients to blind crests, not to mention the treacherous Knickerbrook Corner. Silverstone GP A no-brainer, admittedly – but as the national treasure location for the British Grand Prix (an event it first hosted in 1948), every motoring enthusiast should get the chance to drive that fabled track at least once in their life. Silverstone might be iconic, but don't be overawed – you'll need your wits about you for the Maggotts and Copse corners that have felled many a professional. Millbrook Proving Ground Arguably Europe's greatest vehicle testing centre – and certainly one of the largest, at 700 acres – Millbrook is generally closed to the public while the car sector's manufacturers put their works-in-progress through their paces. There's a back door for enthusiasts, however, with the Total Car Control and Dynamic Driving Masterclasses pairing you with a pro driver/instructor to find out what your vehicle is really capable of. Then cool your tyres with Windrush classic car storage Pushing your vehicle to the limit is an undeniable thrill, but after going to extremes, it's even more important to wind down the right way afterwards. When your tyres cool, come to Windrush long term car storage in London or the Cotswolds. We'll listen to your needs, then create a bespoke car storage programme that works for you. From the pace-setting twelve-step induction process that greets you, to the rolling maintenance programme for long term car storage clients, we'll keep your car primed for action and ready to beat your lap speed record. Windrush would love to tell you more about our classic car storage solutions. Get in touch on info@windrushcarstorage.co.uk