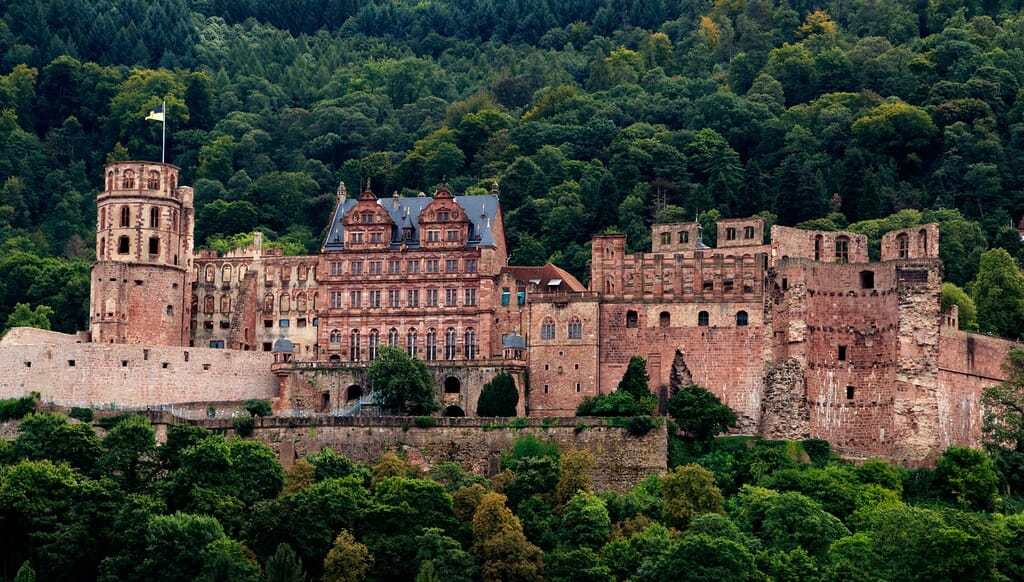 Germany has always called to serious drivers. Of course, there are the famous autobahns, where the generous recommended limit of 80mph is lifted entirely in certain sections. Then there are the iconic Nürburgring circuits, dubbed by Jackie Stewart as 'the green hell' for their treacherous beauty.
Spread out a map of Germany, though, and you'll find a road network that is as smooth, functional and efficient as the national stereotype, while offering unexpected backdrops from rolling vineyards to evocative fairytale castles.
Here are five of our favourite roads in Germany, as chosen by Windrush's long term car storage team.
The Wine Route (Weinstraße)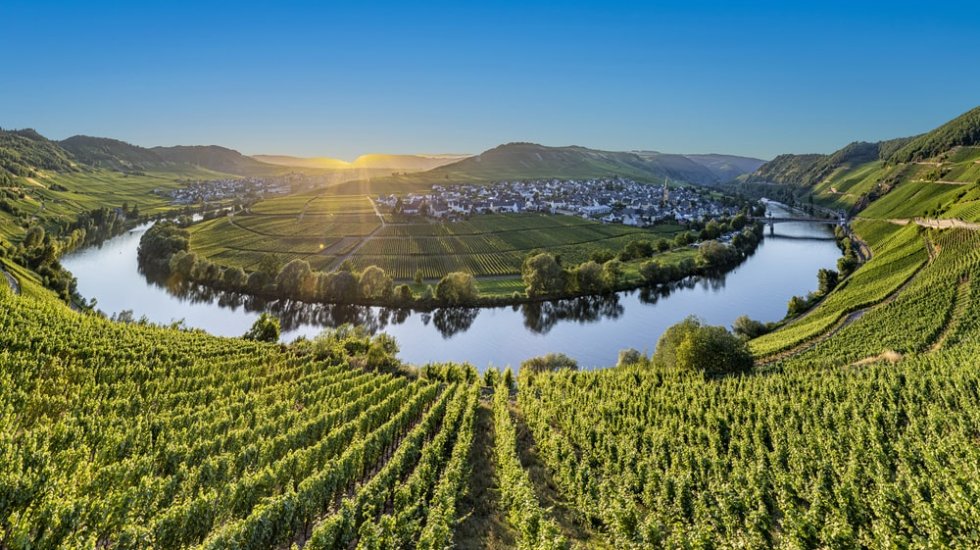 The oldest of Germany's tourist wine routes, this 52-mile cruise through the westerly state of Rhineland-Palatinate has been described as "a symphony of grapes". Certainly, the lineup of world-class vineyards is hard to beat, with many vintages ready to be sampled in blossom-dusted arbours at the side of the road, and September's Bad Dürkheim festivities almost on a par with Oktoberfest. But the wine route has more to offer, too, from striking 12th century Landeck Castle to the Schloss Villa Ludwigshöhe that was once the summer residence of Ludwig I of Bavaria.
Romantic Road (Romantische Straße)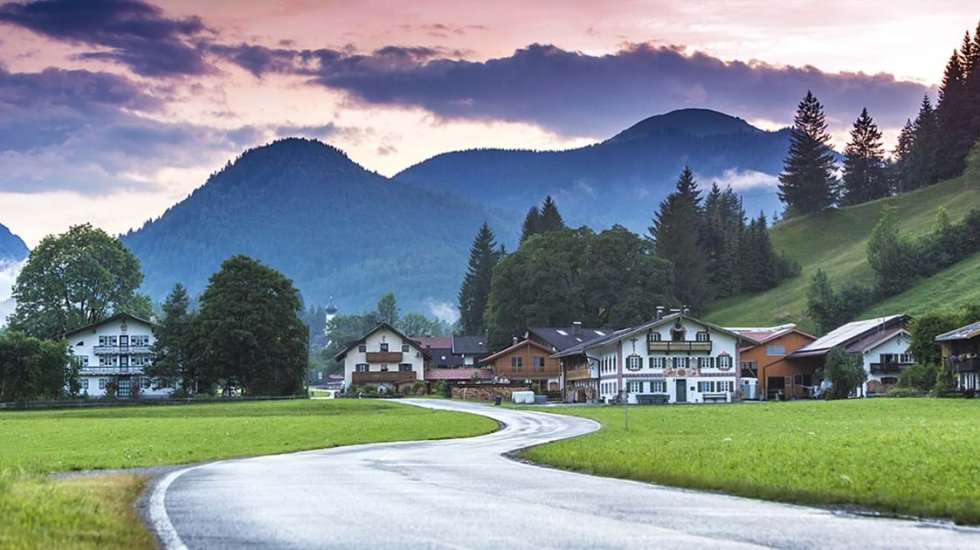 Ideal for a two-seater getaway, the Romantic Road lives up to its billing. Start at the Bavarian city of Würzburg and prepare for frequent stop-offs as the backdrop changes around you, from the medieval timbered houses of 13th century Rothenburg ob der Tauber to Augsburg's head-turning Renaissance architecture. This route will also usher you to Germany's most famous castle, Neuschwanstein: the inspiration for Disney's Cinderella, and the shooting location for The Great Escape.
The Castle Road (Burgenstraße)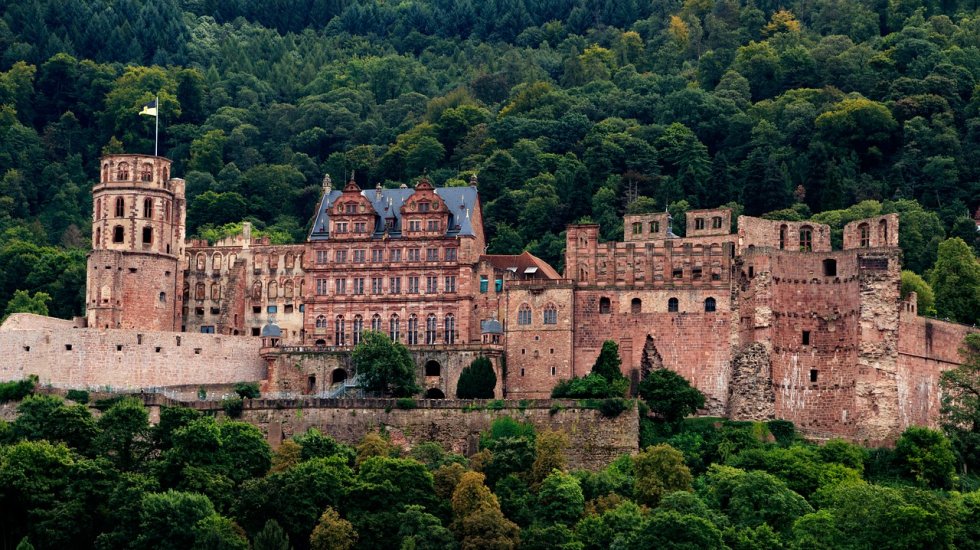 If it's castles and stately homes that have brought you to Germany, this 745-mile route from Mannheim – the city where Carl Benz's first creation took to the roads back in 1886 – offers more than 60, if you progress all the way to Prague. The Castle Road is refreshingly unspoilt in the stretches between settlements, meandering through skyscraping mountains and plummeting valleys, while pulling into town offers everything from medieval markets and banquets to ghost tours.
The Fairytale Route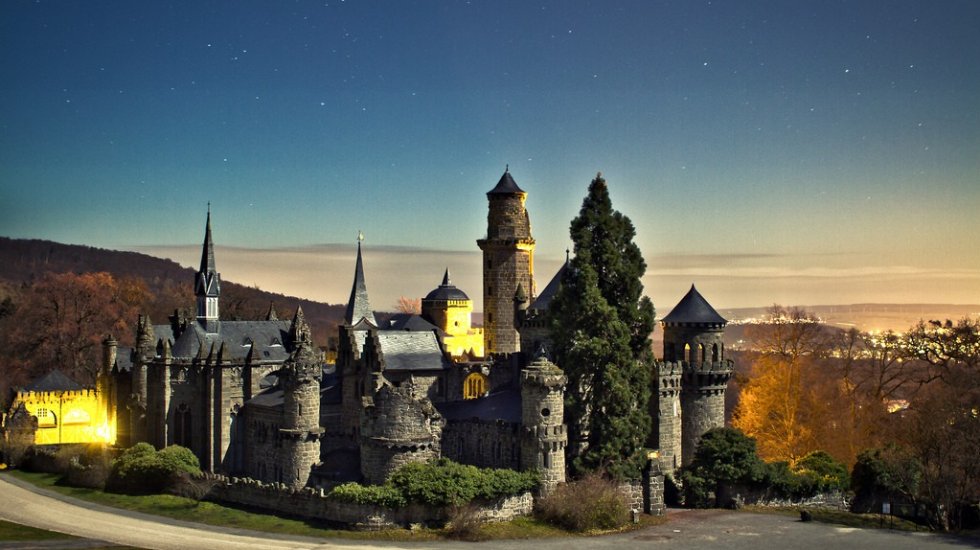 Spanning from central Hanau to northern Bremen, there's magic in the air along this 370-mile route, which traces the life and works of the Brothers Grimm. From Hamelin (famed for the Pied Piper association, but just as notable for its jaw-dropping Old Town) to Bad Wildungen (not just the supposed birthplace of Snow White but a health spa destination city in its own right), it's an evocative run that winds back the clock.
The Avenue Route (Deutsche Alleenstraße)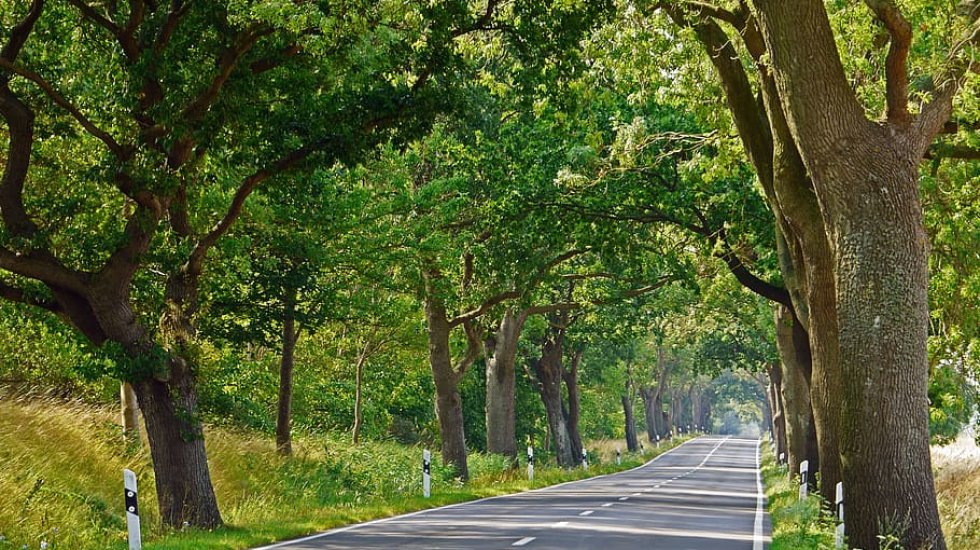 If you can commit to a minimum of five days, this is the German driving route all others are measured against. Carving across the country from West to East, the Avenue Route crosses no less than ten federal states – often in the dappled shade of linden and maple trees – while putting you within striking distance of must-see sights like the Harz Mountains and shimmering Lake Constance. Drive the full length and you can claim to have truly seen Germany.
Then come home to Windrush for classic car storage done right
Few European destinations are better than Germany for blowing away the cobwebs. But to ensure they don't return after your getaway, turn to Windrush long term car storage for a forward-thinking solution. At our twin facilities in London and the Cotswolds, we pride ourselves on a prestige car storage programme built around you.
From our renowned twelve-step induction process to an ongoing tailored maintenance programme, we'll return your car to top form and keep it that way into the future, ready at a moment's notice for your call and departure for the next adventure.
Ask Windrush about our classic car storage solutions. Our team is ready to assist you on info@windrushcarstorage.co.uk
Germany has always called to serious drivers. Of course, there are the famous autobahns, where the generous recommended limit of 80mph is lifted entirely in certain sections. Then there are the iconic Nürburgring circuits, dubbed by Jackie Stewart as 'the green hell' for their treacherous beauty. Spread out a map of Germany, though, and you'll find a road network that is as smooth, functional and efficient as the national stereotype, while offering unexpected backdrops from rolling vineyards to evocative fairytale castles. Here are five of our favourite roads in Germany, as chosen by Windrush's long term car storage team. The Wine Route (Weinstraße) The oldest of Germany's tourist wine routes, this 52-mile cruise through the westerly state of Rhineland-Palatinate has been described as "a symphony of grapes". Certainly, the lineup of world-class vineyards is hard to beat, with many vintages ready to be sampled in blossom-dusted arbours at the side of the road, and September's Bad Dürkheim festivities almost on a par with Oktoberfest. But the wine route has more to offer, too, from striking 12th century Landeck Castle to the Schloss Villa Ludwigshöhe that was once the summer residence of Ludwig I of Bavaria. Romantic Road (Romantische Straße) Ideal for a two-seater getaway, the Romantic Road lives up to its billing. Start at the Bavarian city of Würzburg and prepare for frequent stop-offs as the backdrop changes around you, from the medieval timbered houses of 13th century Rothenburg ob der Tauber to Augsburg's head-turning Renaissance architecture. This route will also usher you to Germany's most famous castle, Neuschwanstein: the inspiration for Disney's Cinderella, and the shooting location for The Great Escape. The Castle Road (Burgenstraße) If it's castles and stately homes that have brought you to Germany, this 745-mile route from Mannheim – the city where Carl Benz's first creation took to the roads back in 1886 – offers more than 60, if you progress all the way to Prague. The Castle Road is refreshingly unspoilt in the stretches between settlements, meandering through skyscraping mountains and plummeting valleys, while pulling into town offers everything from medieval markets and banquets to ghost tours. The Fairytale Route Spanning from central Hanau to northern Bremen, there's magic in the air along this 370-mile route, which traces the life and works of the Brothers Grimm. From Hamelin (famed for the Pied Piper association, but just as notable for its jaw-dropping Old Town) to Bad Wildungen (not just the supposed birthplace of Snow White but a health spa destination city in its own right), it's an evocative run that winds back the clock. The Avenue Route (Deutsche Alleenstraße) If you can commit to a minimum of five days, this is the German driving route all others are measured against. Carving across the country from West to East, the Avenue Route crosses no less than ten federal states – often in the dappled shade of linden and maple trees – while putting you within striking distance of must-see sights like the Harz Mountains and shimmering Lake Constance. Drive the full length and you can claim to have truly seen Germany. Then come home to Windrush for classic car storage done right Few European destinations are better than Germany for blowing away the cobwebs. But to ensure they don't return after your getaway, turn to Windrush long term car storage for a forward-thinking solution. At our twin facilities in London and the Cotswolds, we pride ourselves on a prestige car storage programme built around you. From our renowned twelve-step induction process to an ongoing tailored maintenance programme, we'll return your car to top form and keep it that way into the future, ready at a moment's notice for your call and departure for the next adventure. Ask Windrush about our classic car storage solutions. Our team is ready to assist you on info@windrushcarstorage.co.uk