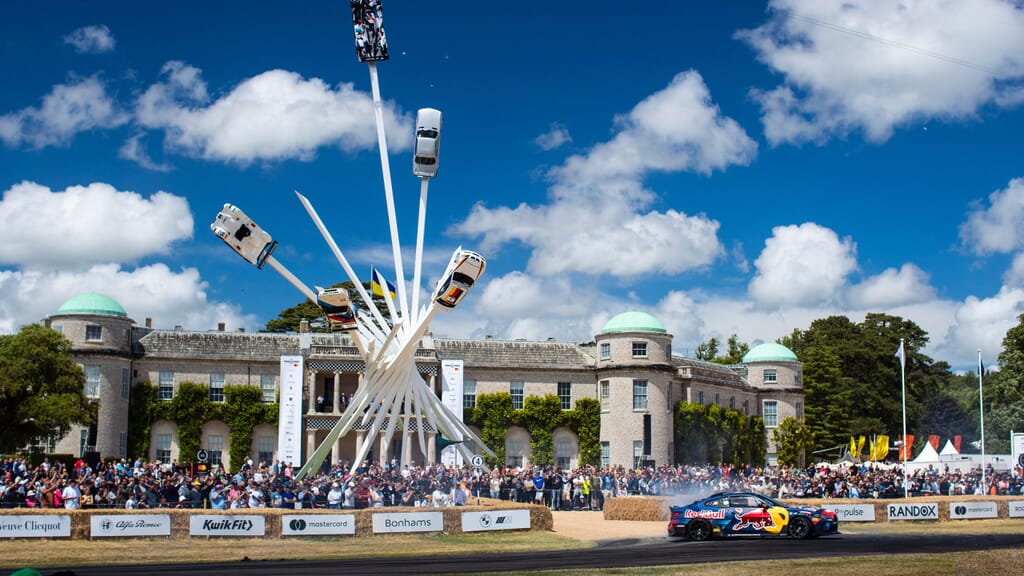 Right now, your car is spending the snuggest winter of its life at Windrush classic car storage. But it's never too soon to start looking ahead to warmer weather and planning your itinerary of motoring events for 2023. With the fallout from Covid now mercifully in our rear-view mirror, the show calendar has bounced back stronger than we could have hoped – here are eight firm favourites from our long-term car storage team.
Bicester Scrambles
January 8th (and throughout the year)
The perfect way to blow away the new year cobwebs, Bicester's regular Scramble events get off to a flying start on January 8th, inviting you to bring along your pre-1990 vehicle, warm your hands around a coffee, then stroll the 444-acre grounds admiring the wares of fellow enthusiasts and dropping in on artisan workshops. Keep your eyes on the website for further Scrambles for 2023 as they're announced.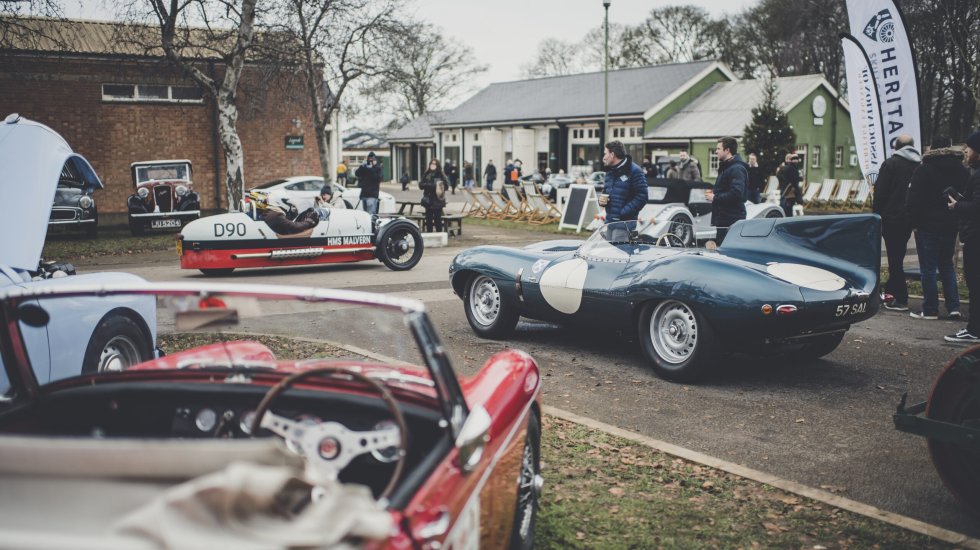 British Grand Prix
7th-9th July
Everyone should experience Formula 1 on home turf at least once in their lives, and the 2023 British Grand Prix is this summer's hottest ticket. The nail-biting track action spills over into a weekend-long family festival including a fairground, BMX stunt displays, live music and – for those who aren't racing in the morning – the legendary Mahiki After Parties with tunes spun by top DJs.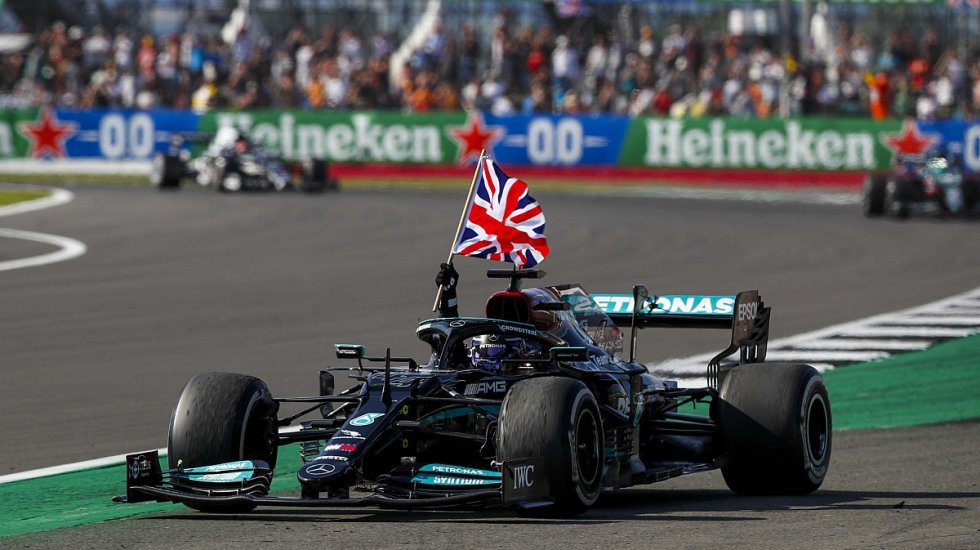 Goodwood Festival Of Speed
6th-8th June
Visiting the London Concours feels like stumbling across a pastoral English garden party in the heart of the Smoke. The 2023 lineup might be the best yet, including 60 years of Lamborghini, a celebration of the Porsche 911 RS, Roadgoing Race Cars, Les Grands Tourisme, Evolution of Aero, Automotive Haute Couture, Peak Sports Car, The Cars That Built Land Rover and Supercar Day.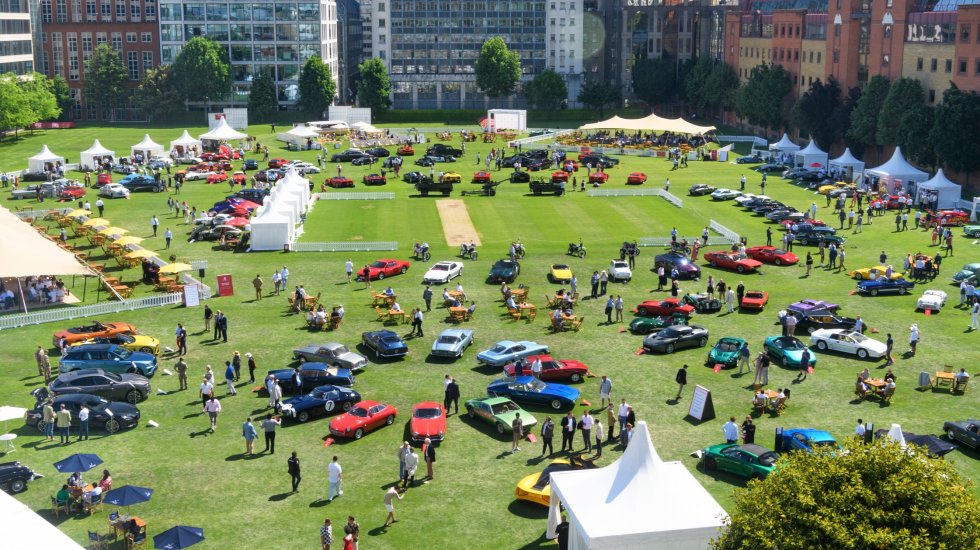 Festival Of The Unexceptional
July 29th
Hagerty's beloved Festival Of The Unexceptional salutes the cars from the '60s to '90s that slipped between the cracks of conventional beauty. Regular as clockwork, the 2023 event will return to its spiritual home of Grimsthorpe Castle in Lincolnshire, and this celebration of all things leftfield, unloved, mediocre and maligned is sure to bring out the crowds.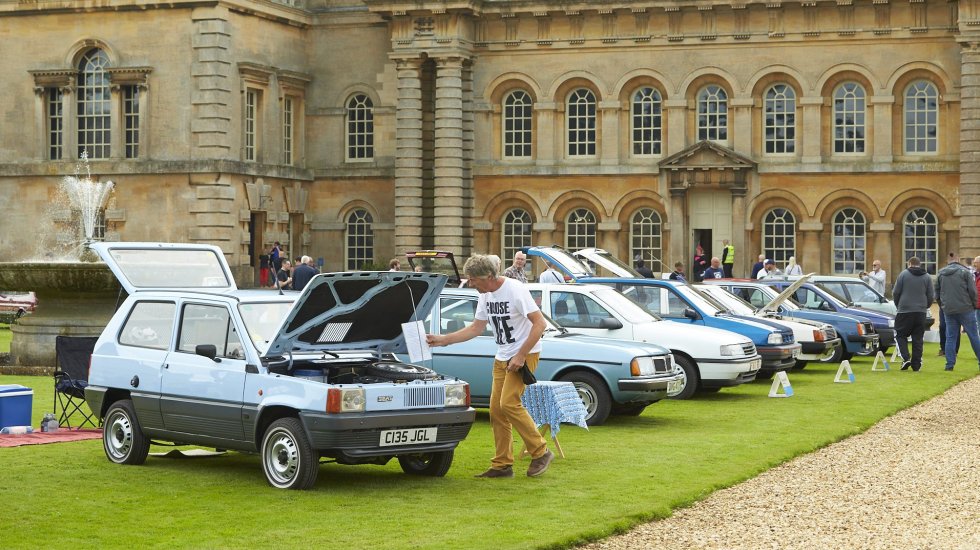 Salon Privé
30th August – 3rd September
Blenheim Palace is the destination for late summer, with events spanning from the hotly contested Club Trophy to the extravagent headwear of Ladies Day, plus the flagship Salon Privé Concours D'Elégance that showcases everything from modern exotica right back to treasures from the Edwardian era. You can even literally buy a helicopter in the Shopping Village.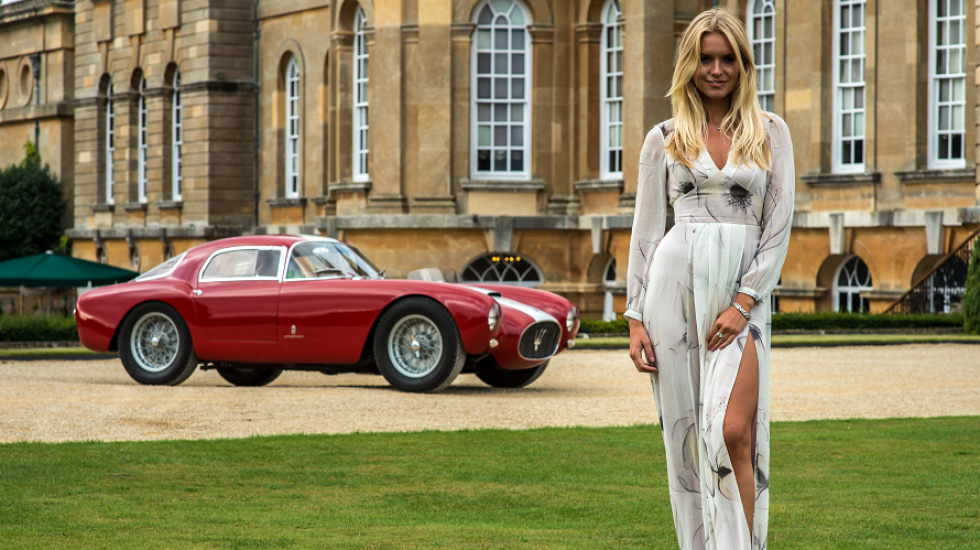 Concours Of Elegance
1st-3rd September
This year's event at Hampton Court Palace promises sixty pristine vehicles from around the world (many never seen before in the UK), while a new flagship feature is the first-century celebration of Le Mans, complete with venerable former race-winners including a 1969 Porsche 917 K and Bentley Speed Six 'Old Number One'.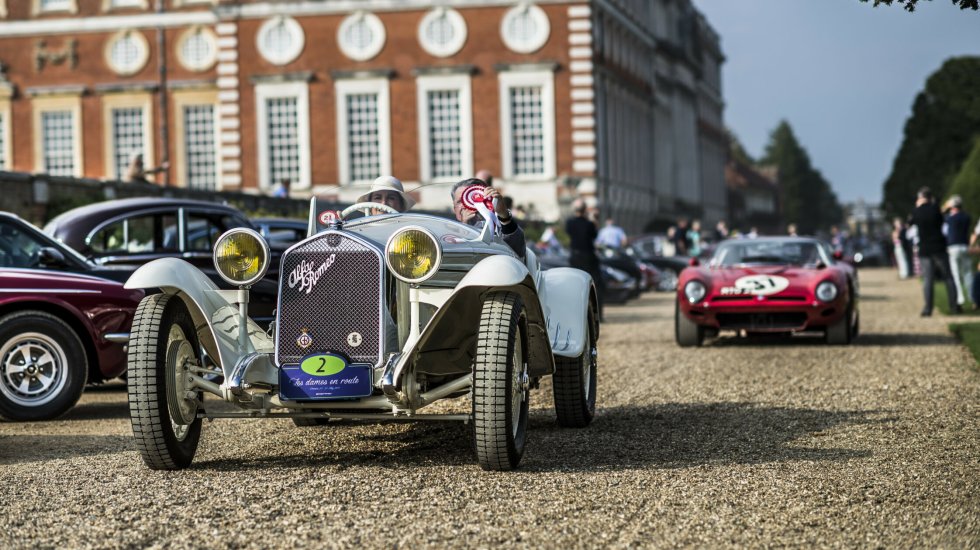 Goodwood Revival
8-10th September
There's nothing quite like the Revival. Come September, the most playful date in the motoring calendar winds back the pocketwatch as packs of period-dressed partygoers descend on Goodwood Estate to watch an olde-world fleet fight it out on the famous circuit, before drinking and dancing until late.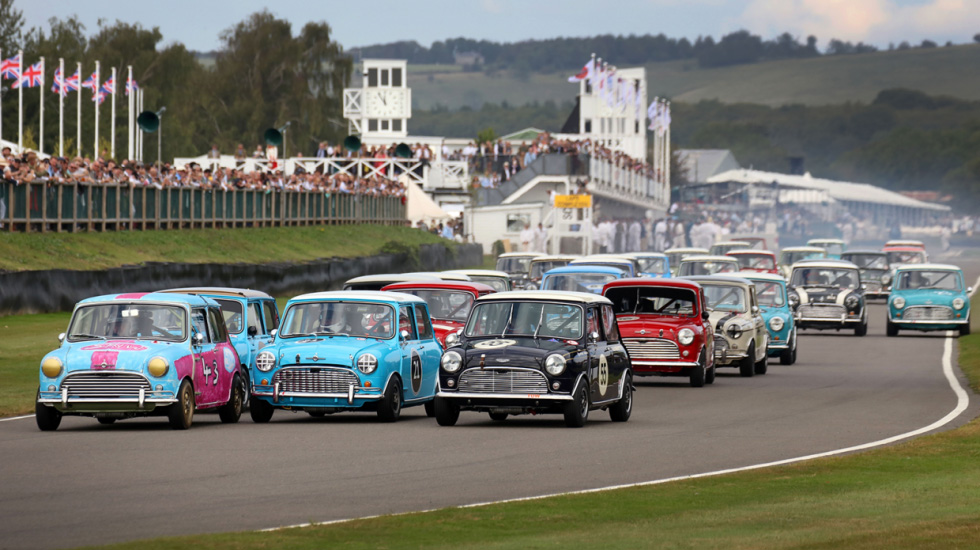 Then power down with Windrush classic car storage
After a blissful summer on the circuit, turn the wheel towards Windrush luxury car storage in London and the Cotswolds. Whichever model or vintage you call your own, at Windrush's long-term car storage facilities, we have the experts on hand to keep your vehicle looking and running its best.
Our classic car storage service starts with the twelve-step induction process that announces the Windrush difference. But we go further, too, offering an ongoing maintenance schedule, tailored to your vehicle, for the length of your long-term car storage. Talk to Windrush today and discover why we're always best in show.
The Windrush team is ready to tell you more about our classic car storage. Drop us a line today on info@windrushcarstorage.co.uk
Right now, your car is spending the snuggest winter of its life at Windrush classic car storage. But it's never too soon to start looking ahead to warmer weather and planning your itinerary of motoring events for 2023. With the fallout from Covid now mercifully in our rear-view mirror, the show calendar has bounced back stronger than we could have hoped – here are eight firm favourites from our long-term car storage team. Bicester Scrambles January 8th (and throughout the year) The perfect way to blow away the new year cobwebs, Bicester's regular Scramble events get off to a flying start on January 8th, inviting you to bring along your pre-1990 vehicle, warm your hands around a coffee, then stroll the 444-acre grounds admiring the wares of fellow enthusiasts and dropping in on artisan workshops. Keep your eyes on the website for further Scrambles for 2023 as they're announced. British Grand Prix 7th-9th July Everyone should experience Formula 1 on home turf at least once in their lives, and the 2023 British Grand Prix is this summer's hottest ticket. The nail-biting track action spills over into a weekend-long family festival including a fairground, BMX stunt displays, live music and – for those who aren't racing in the morning – the legendary Mahiki After Parties with tunes spun by top DJs. Goodwood Festival Of Speed 6th-8th June Visiting the London Concours feels like stumbling across a pastoral English garden party in the heart of the Smoke. The 2023 lineup might be the best yet, including 60 years of Lamborghini, a celebration of the Porsche 911 RS, Roadgoing Race Cars, Les Grands Tourisme, Evolution of Aero, Automotive Haute Couture, Peak Sports Car, The Cars That Built Land Rover and Supercar Day. Festival Of The Unexceptional July 29th Hagerty's beloved Festival Of The Unexceptional salutes the cars from the '60s to '90s that slipped between the cracks of conventional beauty. Regular as clockwork, the 2023 event will return to its spiritual home of Grimsthorpe Castle in Lincolnshire, and this celebration of all things leftfield, unloved, mediocre and maligned is sure to bring out the crowds. Salon Privé 30th August – 3rd September Blenheim Palace is the destination for late summer, with events spanning from the hotly contested Club Trophy to the extravagent headwear of Ladies Day, plus the flagship Salon Privé Concours D'Elégance that showcases everything from modern exotica right back to treasures from the Edwardian era. You can even literally buy a helicopter in the Shopping Village. Concours Of Elegance 1st-3rd September This year's event at Hampton Court Palace promises sixty pristine vehicles from around the world (many never seen before in the UK), while a new flagship feature is the first-century celebration of Le Mans, complete with venerable former race-winners including a 1969 Porsche 917 K and Bentley Speed Six 'Old Number One'. Goodwood Revival 8-10th September There's nothing quite like the Revival. Come September, the most playful date in the motoring calendar winds back the pocketwatch as packs of period-dressed partygoers descend on Goodwood Estate to watch an olde-world fleet fight it out on the famous circuit, before drinking and dancing until late. Then power down with Windrush classic car storage After a blissful summer on the circuit, turn the wheel towards Windrush luxury car storage in London and the Cotswolds. Whichever model or vintage you call your own, at Windrush's long-term car storage facilities, we have the experts on hand to keep your vehicle looking and running its best. Our classic car storage service starts with the twelve-step induction process that announces the Windrush difference. But we go further, too, offering an ongoing maintenance schedule, tailored to your vehicle, for the length of your long-term car storage. Talk to Windrush today and discover why we're always best in show. The Windrush team is ready to tell you more about our classic car storage. Drop us a line today on info@windrushcarstorage.co.uk