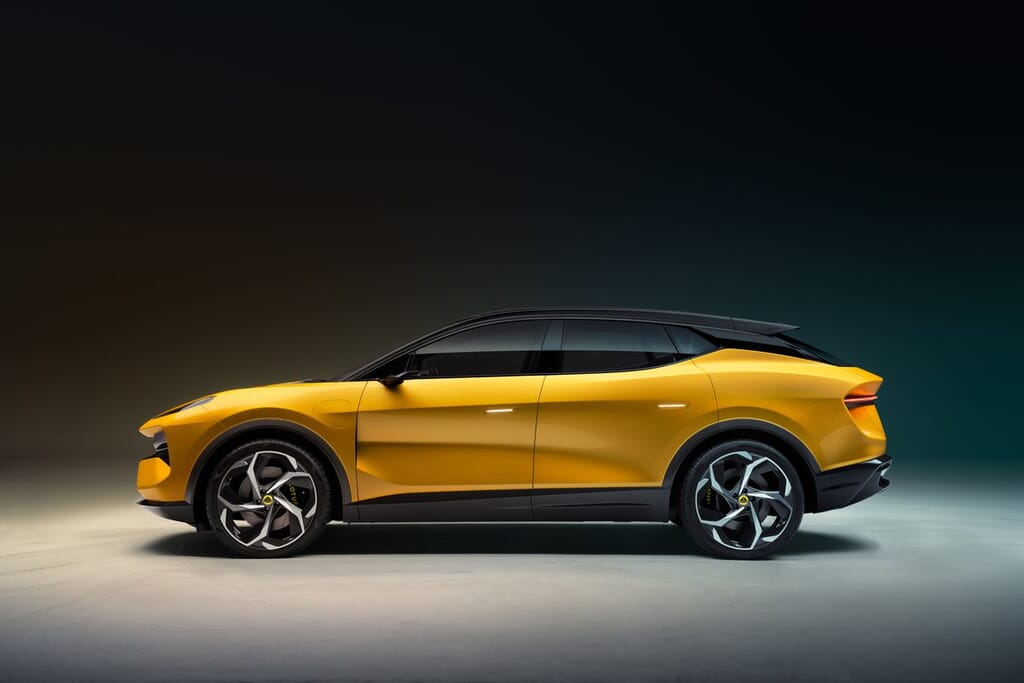 As Lotus launches an all-new, fully electric Eletre, the Windrush classic car storage team looks back at the best Lotus road cars of all time
Lotus has long been a name proudly associated with racing, light weight, performance – and Great Britain. In a history that starts with the iconic Seven, Lotus has just launched the Eletre, a fully electric SUV, and the latest new model to sit alongside the Emira sportscar and Evija BEV supercar.
With the company seemingly headed into a battery-powered future, the Windrush luxury car storage team explores the eleven models that led to the Eletre.
Seven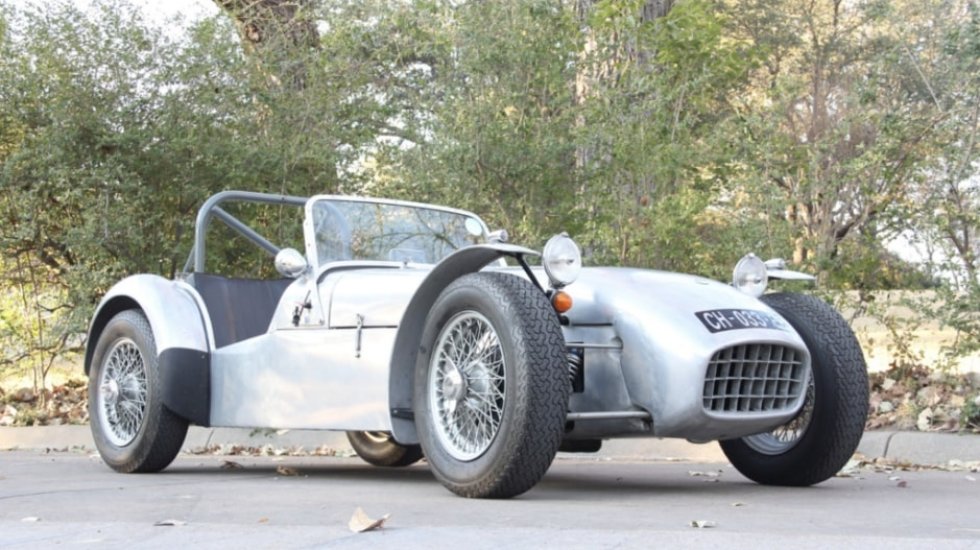 One of the earliest Lotus cars and also one of the most recognisable. Early cars had little power, but also little weight, giving sharp handling and pure driving thrills. An alloy-body Super Seven still cuts a dash today, and we must remember the Seven is visually and technically?more similar to a contemporary?GP car than anything else, despite being available new, in kit form, for just £600. Of course, the Seven lives on today as a Caterham.
Elite Type 75/83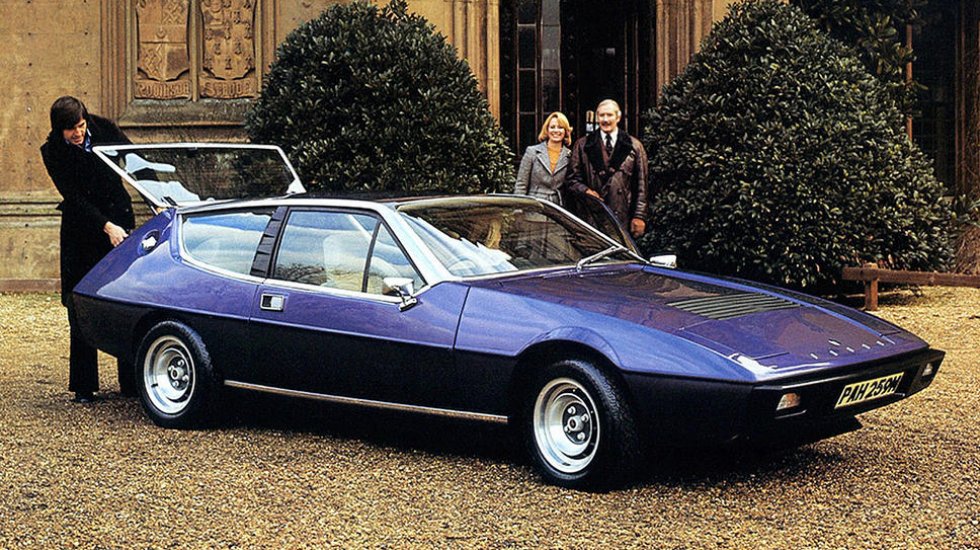 Super sharp, the Lotus Elite Type 75 and Type 83 were produced from 1974 to 1982 with styling to match the period. The shooting-brake styling allowed a family-friendly 2 + 2 cabin along with a practical rear hatch.?Powered by a 2.0 with 155 hp and 5-speed manual transmission the car went as well as it looked, and the famous Lotus chassis engineers made sure its handling befitted the Lotus badge.
Elan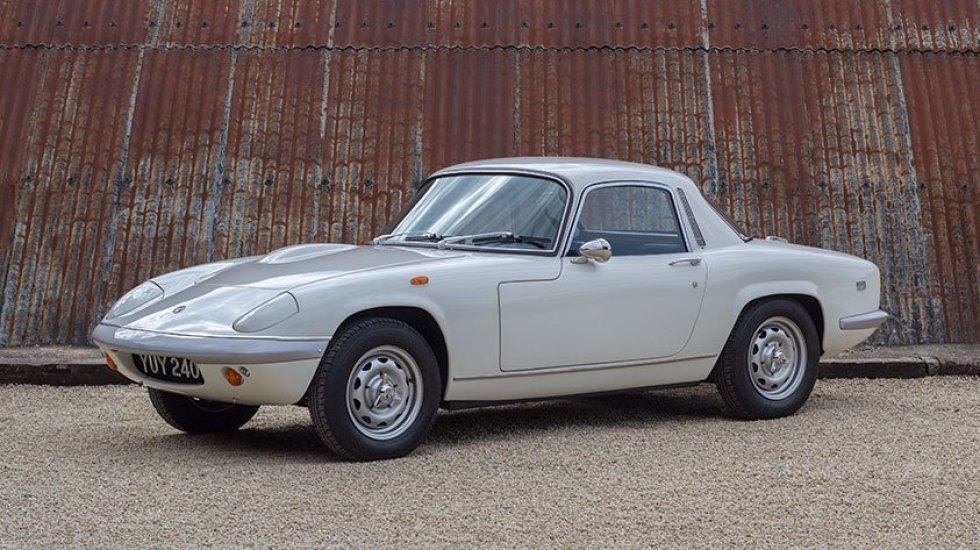 The Elan continued the Chapman?"simplify, then add lightness"?philosophy. With beautiful, diminutive looks the Elan was a sales success both for road and track use. Independent suspension, great weight distribution and its lightweight construction created almost racing car levels of grip. Gordon Murray used the Elan as the benchmark for the McLaren F1's handling, though Murray claims this target was never quite achieved.
Esprit Turbo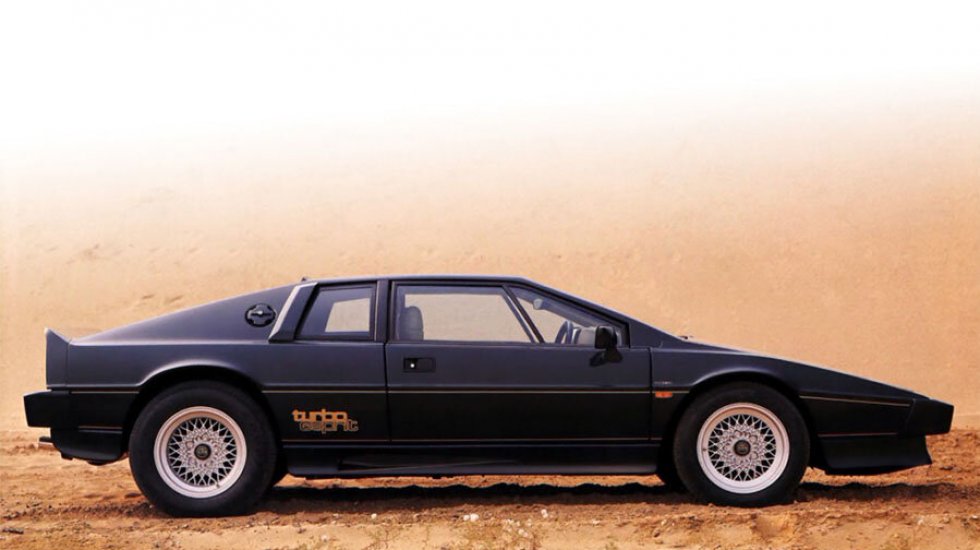 The '80s Esprit was a true wedge-shaped supercar with drop-dead looks to match any Italian supercar of the time. The Turbo offers figures to match the appearance, with 0-60mph arriving in 6.1 seconds and a top speed of over 150mph. Giugiaro created a new aero body kit and chassis, and brake upgrades were added. 1980s turbochargers gave F1 kudos, and the '80s Esprit handled in a way a Ferrari could only dream about.
Esprit V8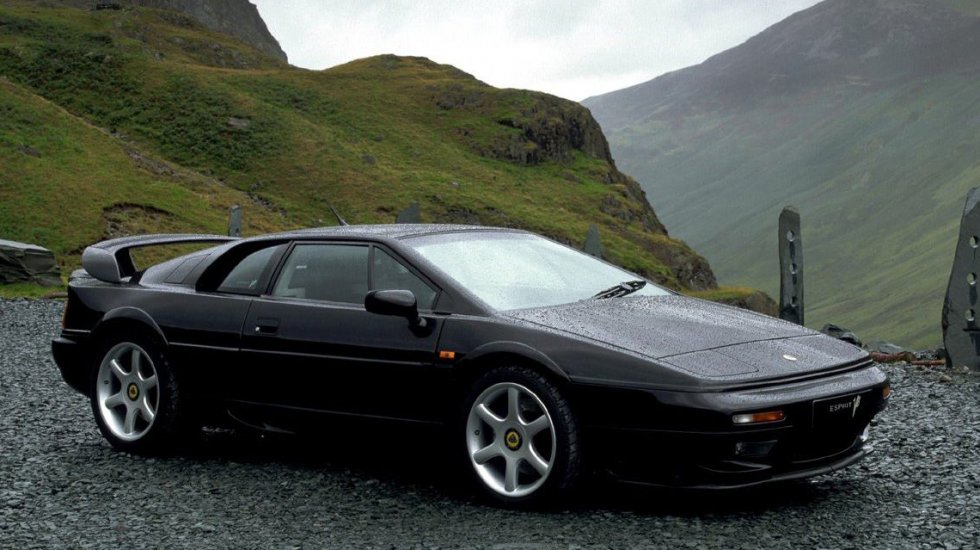 Few words stir the soul as much as twin-turbo V8, and in the mid-'90s Lotus offered an Esprit with just that. 350bhp and 175mph were headline grabbers and the sleek, supercar looks matched the fast numbers. In this Esprit cabin comfort was on par with the exceptional handling. Power was provided by a 3.5 litre twin turbocharged V8 engine, allowing the Esprit V8 to accelerate from 0-62mph in 4.9 seconds.
Carlton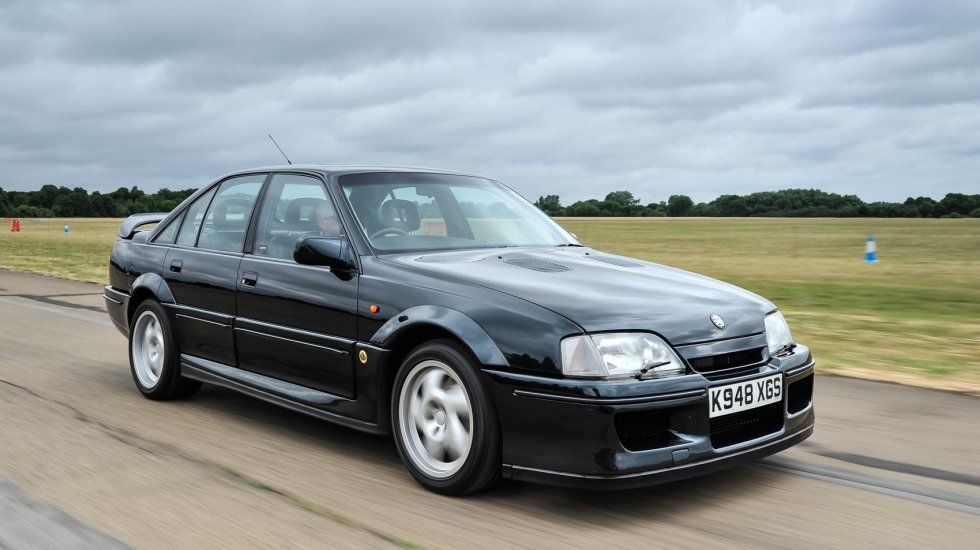 Press, police and politicians wanted the Lotus Carlton banned, due to its outrageous speed. With that, the job of the PR company was done: everyone wanted one. 176mph with room for the family, it became the second fastest 4-door saloon ever made, and could leave a Ferrari, Porsche and even Lamborghini far behind. Calls for the Carlton to be limited to 155mph were ignored, and the full 180mph potential was left unrestricted. A 3.6-litre, twin-turbo engine provided a 0–60 time of 5.2 seconds and the 0-100mph in 11.1.
Elise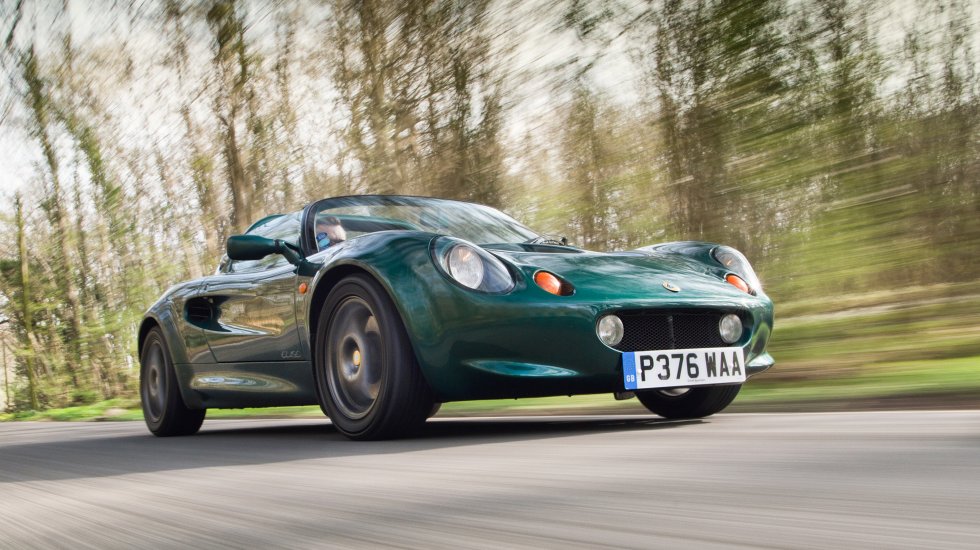 What a return to form the Elise was. Here was a true Lotus with featherweight construction, beautiful form, good performance and exceptional handling. Since the death of Colin Chapman Lotus lost its way a little, but here was a minimalistic sports car to regain the affection of the world. Its extruded and bonded aluminium spaceframe design was a revolution and the entire car weighed around 700 kilos. The S1 offered 120PS from its 1.8 engine with a 0-60 time of 5.8 seconds and a top speed of 126mph.
Exige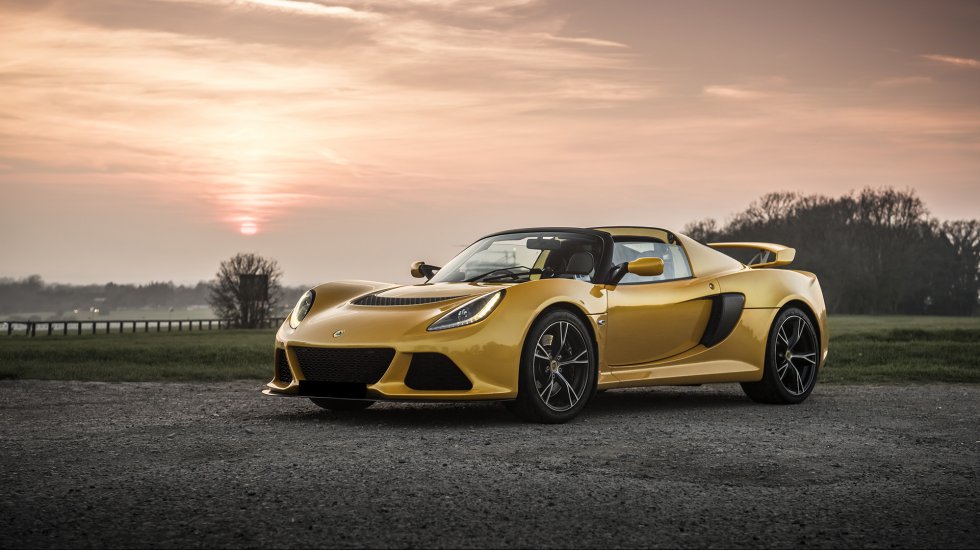 The Exige was created as a car for road and track, with a bias towards the track. The first Exige was based on the Elise with more power, more grip, and more downforce. The chassis also comes from the Elise but with many tweaks and all models have front air dams, large rear wings, composite roofs, and lots of racing car technology. Like the Elise, the Exige has had many variants, the last being a supercharged V6, giving the Exige the power to make it a credible alternative to a GT Porsche.
Cortina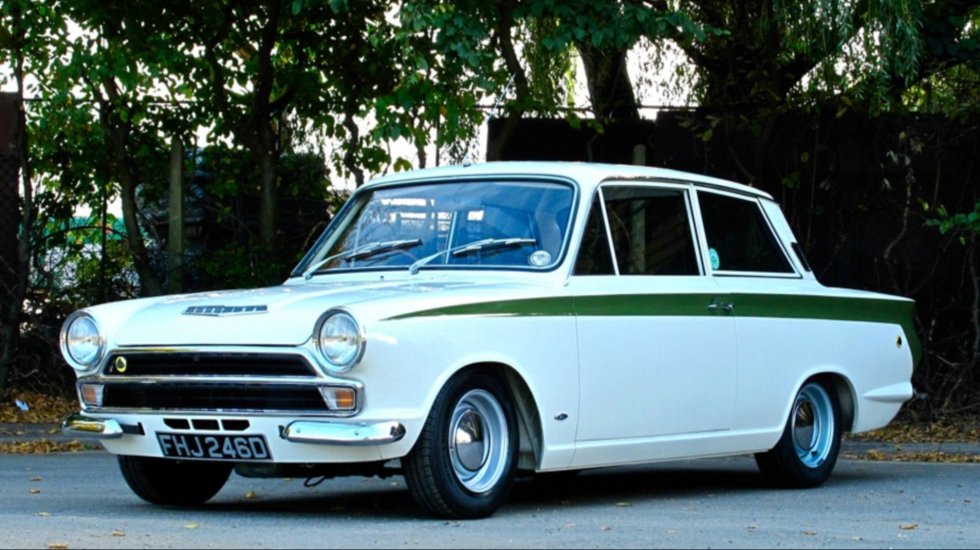 Ford partnered with Lotus to build 1,000 special Cortina GTs with a twin cam engine to compete in motorsport. The Lotus Cortina sported a completely different rear suspension, light alloy body panels and Lotus Twin Cam engine. Top speed was 105 mph, 0-60 in 9.9 sec.?The production Lotus-Ford Cortina was sold through Ford dealers as 'The Consul Cortina Sports Special' becoming an instant classic that is still hugely desirable today.
3-Eleven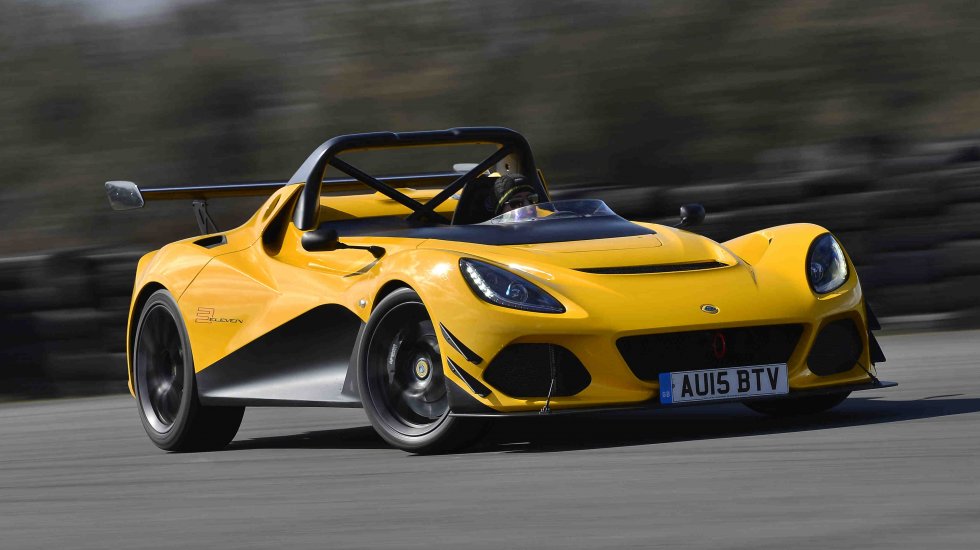 The 3-Eleven is one of the rawest Lotus road cars ever created, with an open cockpit and raucous supercharged V6 engine with 450 hp. Two variations of the Lotus 3-Eleven exist: Road and Race, with the Race including a more aggressive aero kit, a sequential gearbox and an FIA-approved driver's seat with a six-point harness. An incredible power to weight ratio in excess of 500 hp per tonne is offered, capable of sprinting from 0-60 mph in less than 3.0 seconds before reaching a maximum speed of 174 mph.
Emira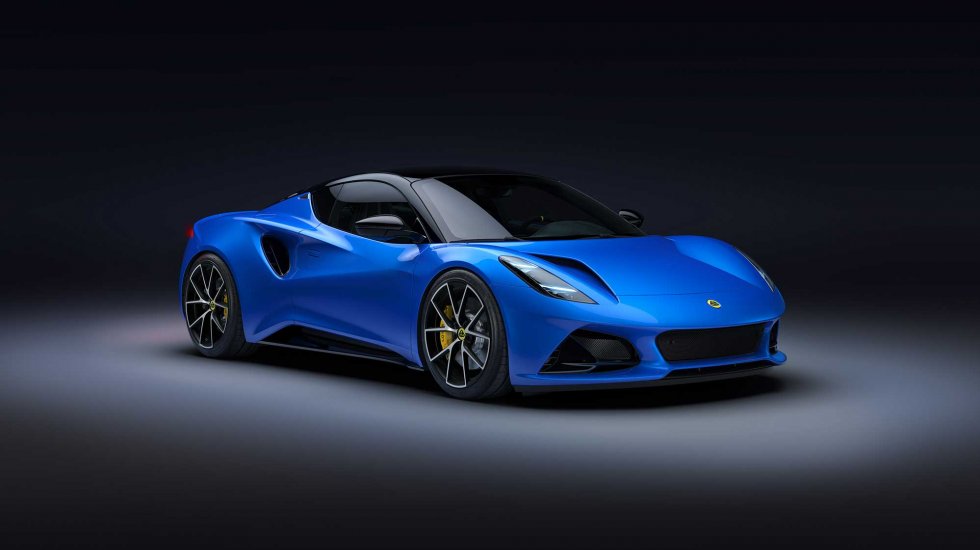 Yet to launch, the Emira is an all-new mid-engined sports car with striking design, high performance and the famous Lotus ride and handling. The Emira has been developed on a new lightweight bonded aluminium chassis and the first cars will be available as limited-production 'First Edition' models powered by a Lotus-honed 3.5-litre V6. Later there will be a 4-cylinder model priced at less than £60,000. Will it be the car to take the 911's crown?
Luxury car storage for your Lotus (or anything else)
At Windrush, we're always pleased to welcome a Lotus to our classic car storage in central London and the Cotswolds. But whatever you drive, you'll find a team of passionate experts who always go the extra mile to offer the ultimate car storage solution.
Starting with a twelve-step induction process that prepares your vehicle for long term car storage, we'll keep up that added care and attention for the duration of your stay. So when you collect your pride and joy, you'll find it in the form of its life.
Get in touch with the Windrush team to talk about our prestige car storage. We're looking forward to hearing from you on info@windrushcarstorage.co.uk
As Lotus launches an all-new, fully electric Eletre, the Windrush classic car storage team looks back at the best Lotus road cars of all time Lotus has long been a name proudly associated with racing, light weight, performance – and Great Britain. In a history that starts with the iconic Seven, Lotus has just launched the Eletre, a fully electric SUV, and the latest new model to sit alongside the Emira sportscar and Evija BEV supercar. With the company seemingly headed into a battery-powered future, the Windrush luxury car storage team explores the eleven models that led to the Eletre. Seven One of the earliest Lotus cars and also one of the most recognisable. Early cars had little power, but also little weight, giving sharp handling and pure driving thrills. An alloy-body Super Seven still cuts a dash today, and we must remember the Seven is visually and technically?more similar to a contemporary?GP car than anything else, despite being available new, in kit form, for just £600. Of course, the Seven lives on today as a Caterham. Elite Type 75/83 Super sharp, the Lotus Elite Type 75 and Type 83 were produced from 1974 to 1982 with styling to match the period. The shooting-brake styling allowed a family-friendly 2 + 2 cabin along with a practical rear hatch.?Powered by a 2.0 with 155 hp and 5-speed manual transmission the car went as well as it looked, and the famous Lotus chassis engineers made sure its handling befitted the Lotus badge. Elan The Elan continued the Chapman?"simplify, then add lightness"?philosophy. With beautiful, diminutive looks the Elan was a sales success both for road and track use. Independent suspension, great weight distribution and its lightweight construction created almost racing car levels of grip. Gordon Murray used the Elan as the benchmark for the McLaren F1's handling, though Murray claims this target was never quite achieved. Esprit Turbo The '80s Esprit was a true wedge-shaped supercar with drop-dead looks to match any Italian supercar of the time. The Turbo offers figures to match the appearance, with 0-60mph arriving in 6.1 seconds and a top speed of over 150mph. Giugiaro created a new aero body kit and chassis, and brake upgrades were added. 1980s turbochargers gave F1 kudos, and the '80s Esprit handled in a way a Ferrari could only dream about. Esprit V8 Few words stir the soul as much as twin-turbo V8, and in the mid-'90s Lotus offered an Esprit with just that. 350bhp and 175mph were headline grabbers and the sleek, supercar looks matched the fast numbers. In this Esprit cabin comfort was on par with the exceptional handling. Power was provided by a 3.5 litre twin turbocharged V8 engine, allowing the Esprit V8 to accelerate from 0-62mph in 4.9 seconds. Carlton Press, police and politicians wanted the Lotus Carlton banned, due to its outrageous speed. With that, the job of the PR company was done: everyone wanted one. 176mph with room for the family, it became the second fastest 4-door saloon ever made, and could leave a Ferrari, Porsche and even Lamborghini far behind. Calls for the Carlton to be limited to 155mph were ignored, and the full 180mph potential was left unrestricted. A 3.6-litre, twin-turbo engine provided a 0–60 time of 5.2 seconds and the 0-100mph in 11.1. Elise What a return to form the Elise was. Here was a true Lotus with featherweight construction, beautiful form, good performance and exceptional handling. Since the death of Colin Chapman Lotus lost its way a little, but here was a minimalistic sports car to regain the affection of the world. Its extruded and bonded aluminium spaceframe design was a revolution and the entire car weighed around 700 kilos. The S1 offered 120PS from its 1.8 engine with a 0-60 time of 5.8 seconds and a top speed of 126mph. Exige The Exige was created as a car for road and track, with a bias towards the track. The first Exige was based on the Elise with more power, more grip, and more downforce. The chassis also comes from the Elise but with many tweaks and all models have front air dams, large rear wings, composite roofs, and lots of racing car technology. Like the Elise, the Exige has had many variants, the last being a supercharged V6, giving the Exige the power to make it a credible alternative to a GT Porsche. Cortina Ford partnered with Lotus to build 1,000 special Cortina GTs with a twin cam engine to compete in motorsport. The Lotus Cortina sported a completely different rear suspension, light alloy body panels and Lotus Twin Cam engine. Top speed was 105 mph, 0-60 in 9.9 sec.?The production Lotus-Ford Cortina was sold through Ford dealers as 'The Consul Cortina Sports Special' becoming an instant classic that is still hugely desirable today. 3-Eleven The 3-Eleven is one of the rawest Lotus road cars ever created, with an open cockpit and raucous supercharged V6 engine with 450 hp. Two variations of the Lotus 3-Eleven exist: Road and Race, with the Race including a more aggressive aero kit, a sequential gearbox and an FIA-approved driver's seat with a six-point harness. An incredible power to weight ratio in excess of 500 hp per tonne is offered, capable of sprinting from 0-60 mph in less than 3.0 seconds before reaching a maximum speed of 174 mph. Emira Yet to launch, the Emira is an all-new mid-engined sports car with striking design, high performance and the famous Lotus ride and handling. The Emira has been developed on a new lightweight bonded aluminium chassis and the first cars will be available as limited-production 'First Edition' models powered by a Lotus-honed 3.5-litre V6. Later there will be a 4-cylinder model priced at less than £60,000. Will it be the car to take the 911's crown? Luxury car storage for your Lotus (or anything else) At Windrush, we're always pleased to welcome a Lotus to our classic car storage in central London and the Cotswolds. But whatever you drive, you'll find a team of passionate experts who always go the extra mile to offer the ultimate car storage solution. Starting with a twelve-step induction process that prepares your vehicle for long term car storage, we'll keep up that added care and attention for the duration of your stay. So when you collect your pride and joy, you'll find it in the form of its life. Get in touch with the Windrush team to talk about our prestige car storage. We're looking forward to hearing from you on info@windrushcarstorage.co.uk