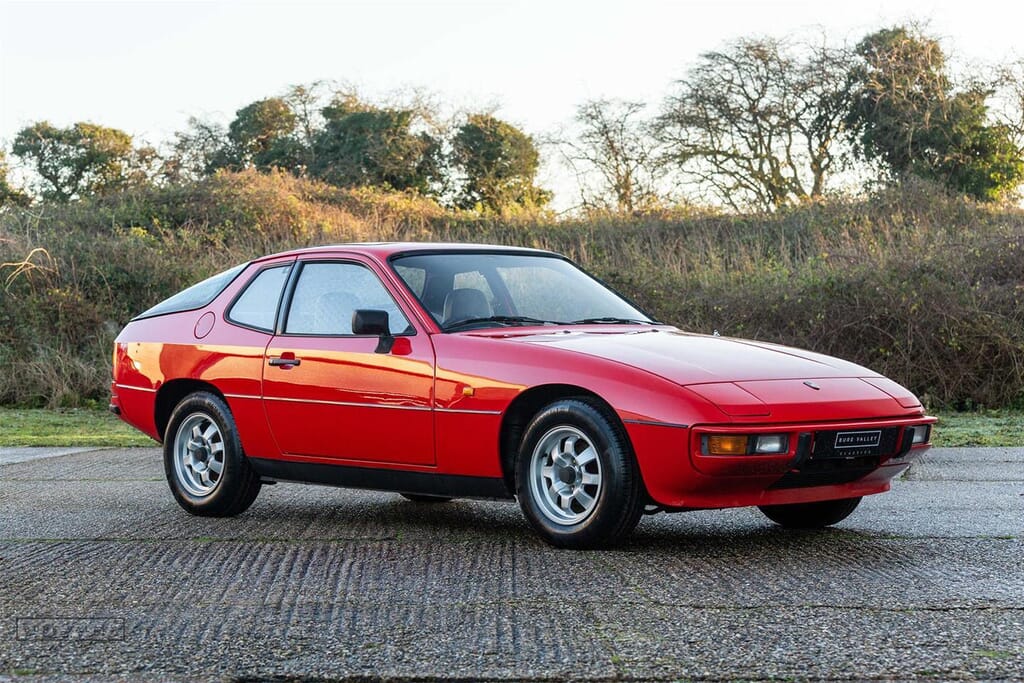 As automotive connoisseurs, we've all been guilty of drooling over a car in the street that our friends and family just don't get. We all stare at a Ferrari and can hear a Lamborghini approaching without even seeing it, but only those in the know glance back at a Citroën all others would pass by.
Here, Windrush's classic car storage experts choose ten cars that have the cool factor – but only to those who know.
Citroën C6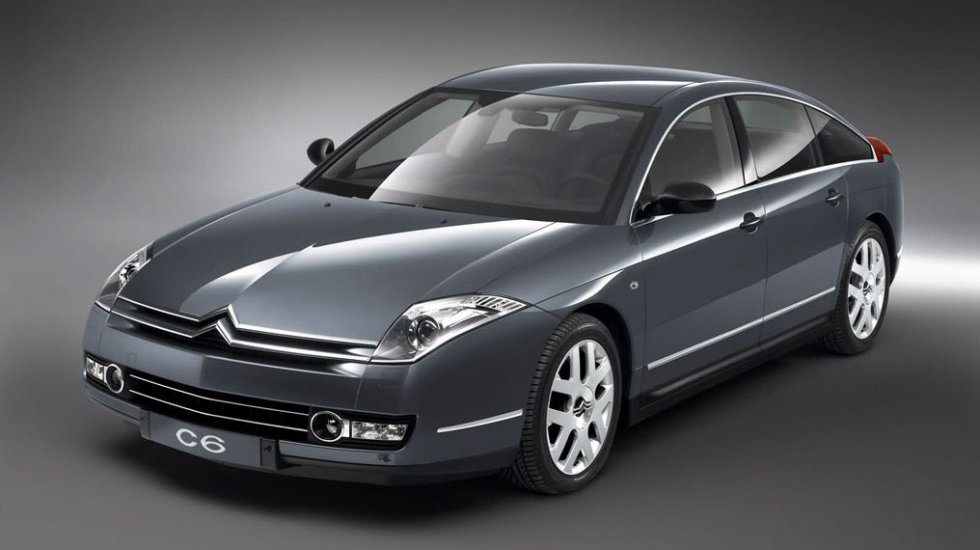 In the past, Citroën offered quirkily cool cars in abundance (SM, CX Safari, BX to name but a few), but that dwindled away in the recent past… until the C6 executive saloon arrived in 2005. The C6 was luxurious, well-designed, stuffed to the gills with kit and had a style that many prestige manufacturers would be proud of. Hydroactive suspension meant it could be raised and lowered (a famous Citroën trait) while providing a magic carpet ride. Drive one today and you'll still cut a dash, so striking is its design. A true French masterpiece.
Volvo XC70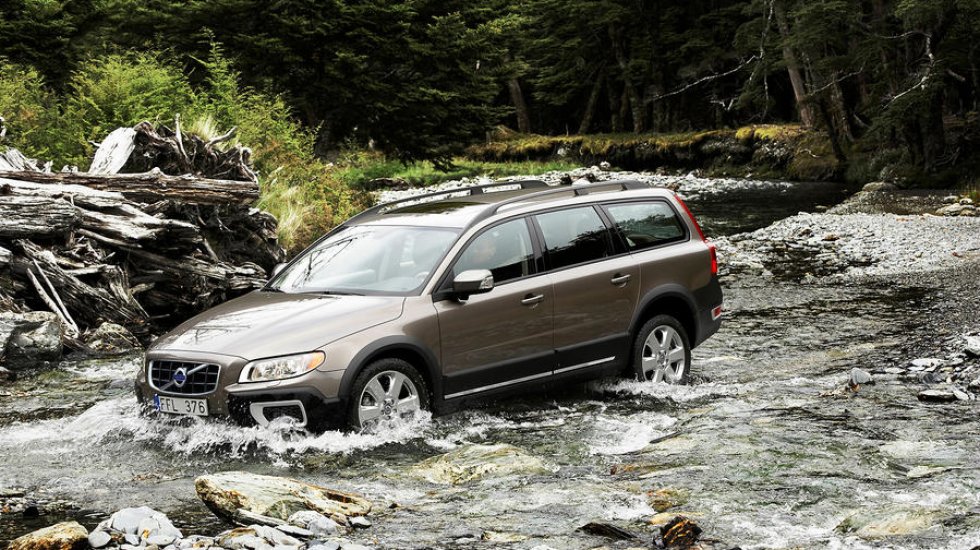 A Volvo estate has always had a classless charm, meaning you would not be surprised to find one on the streets of Chelsea, outside a rambling country pile or outside a suburban new build. In 2007, Volvo raised the game – and the car – with the off road 4WD XC70, which is basically a jacked-up V70 estate with some hardwearing exterior trim, chunky tyres, and the capability to not just get you to the point-to-point, but probably get you around most of the course as well. Many other cars do the 4WD thing better, but a mud-covered XC70 parked in the village shows the driver as a person of impeccable taste.
VW Touareg V10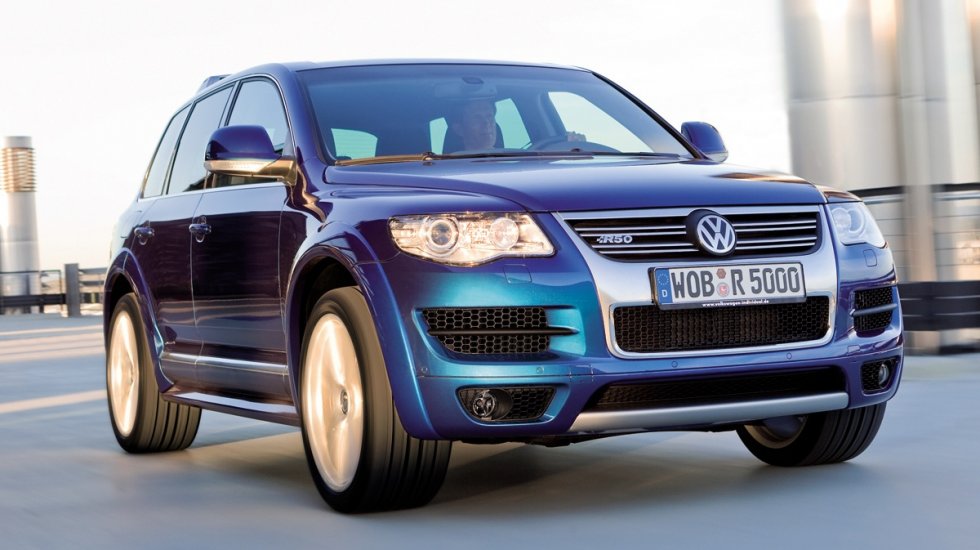 Volkswagen stormed into the SUV market with the luxurious and desirable Touareg 4×4 in 2002, immediately rubbing shoulders with the top-level offerings of the time. In 2003 VW decided to offer the Touareg with a monstrous 5.0 V10 diesel engine, producing 309bhp and 553nm of torque, making it the most powerful diesel engine available at the time. Styling-wise, the Touareg looked like any other model, with no visual clues on show other than a discreet V10 badge on the boot. Costly to buy and costly to run, one has to applaud those brave enough to order such a car, and what a delight it is to see one on the road – or pulling into our classic car storage – today.
Porsche 924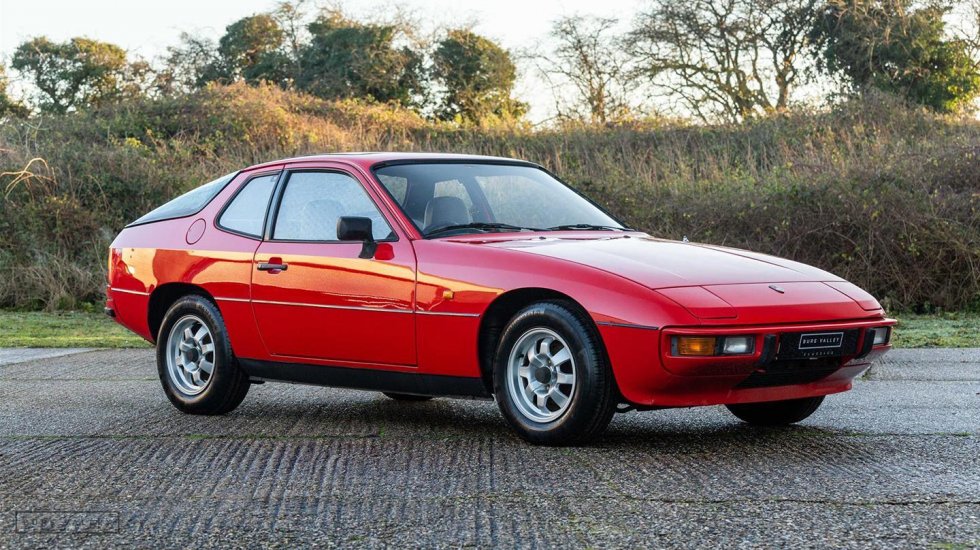 Known to many as the Porsche with a van engine, the 924 has long been the runt of the Stuttgart litter, and it's true, the 2.0 petrol engine had origins that can be traced back to a VW van. However, as with many cars, time has been kind to the 924 and it's now seen as being a rather cool way to get about. What was once seen as 'dull' looks now seem understated and sharp. Being regarded as disposable for many years also means good ones are rare (and becoming expensive to buy). True, it's not fast, but it handles like a Porsche and today the 924 is a very acceptable way to arrive, particularly in S or Turbo specification.
BMW E60 550i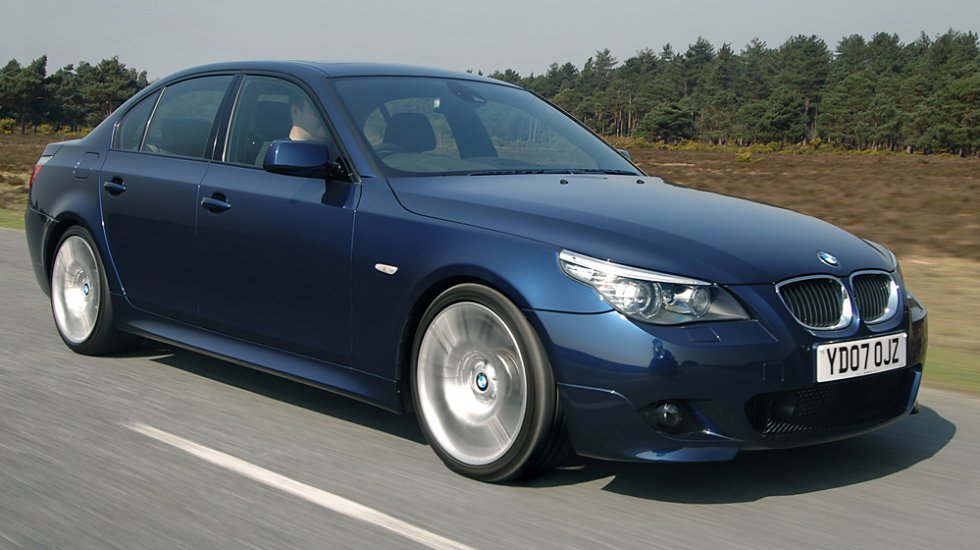 'Q car' is a term used to describe a car that has performance beyond its looks, and the 550i may well be the finest example of this to have been offered from a showroom. Sure, you could order an M5 for show and go, but the 50i could be specified in very mundane levels of trim, meaning what might seem like a lowly model at first glance, will soon leave you at the lights as it flexes its 4.8 V8 with nigh on 370bhp. Arguably the coolest 550i spec is an SE trim level Touring (estate) that has been de-badged. Comfortable, with space for the family and discreet enough to be ignored by the boy-racer crew, it is the ultimate fast car for those who don't want to be noticed.
Honda Prelude (4th generation)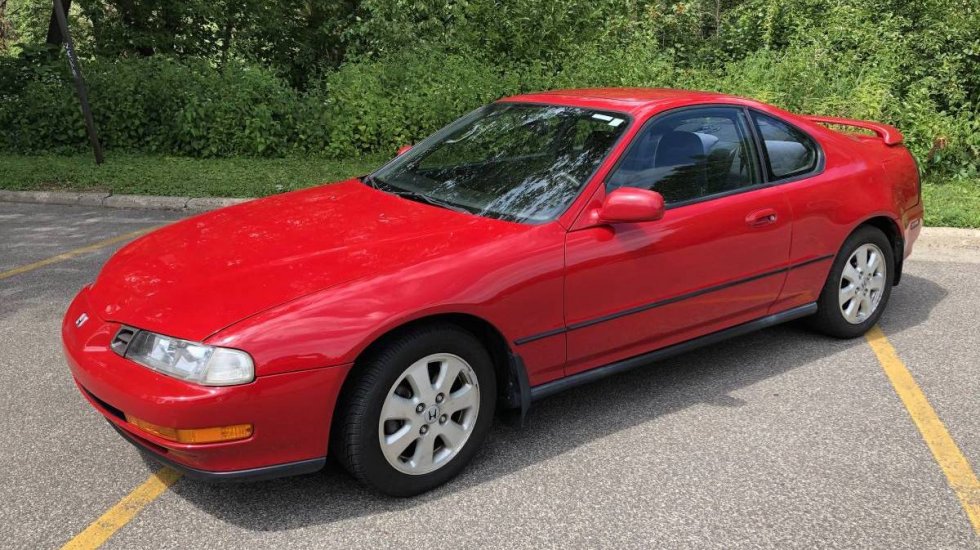 We already know Honda knows how to make a decent performance car (take the S2000, NSX and Integra Type R as your evidence), but the 91-96 generation of Prelude is right up there. The one you want is the 2.2 VTEC with 4-wheel-steering and a high-revving 182bhp. Those of you old enough to remember will have fond memories of legendary CAR magazine motoring journalist L.J.K. Setright regularly stating that a Prelude was all the car anyone really needed. When a factory-standard 2.2 is seen on the road, one has to marvel at the technical wizardry packed within, and the fabulous drive it offers. Being a Honda, it'll run forever, too.
Audi S6 V10 (2006)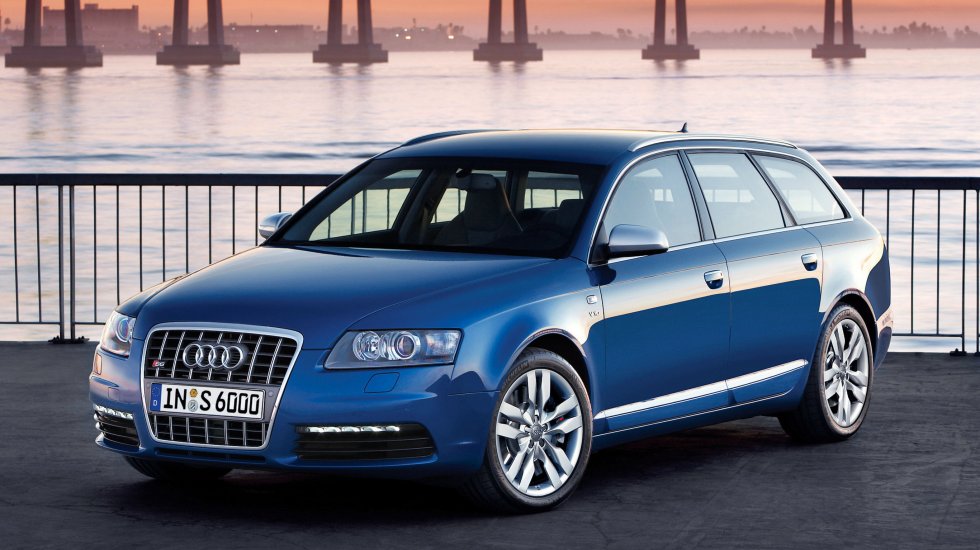 Much like the BMW E60 550i, the Audi S6 is another wolf in sheep's clothing, and you'll need to know your model specs to appreciate what the S6 offers. Tucked under the unassuming bonnet is a 40-valve, 5.2 V10 petrol engine with 429bhp derived from the engine found in a Lamborghini Gallardo, and all there is to show for it is a pair of tiny V10 badges on the wings. Big wheels (to accommodate the big brakes) and some large exhausts are about the only other visual clues over a regular A6, and even the V10 is (sadly) muted so you'll not be seen or heard. Still, it's a car that oozes cool, a real car for those 'in the know' and your family will love you for it ("My Dad's car is a Lamborghini").
Mercedes 500E (W124)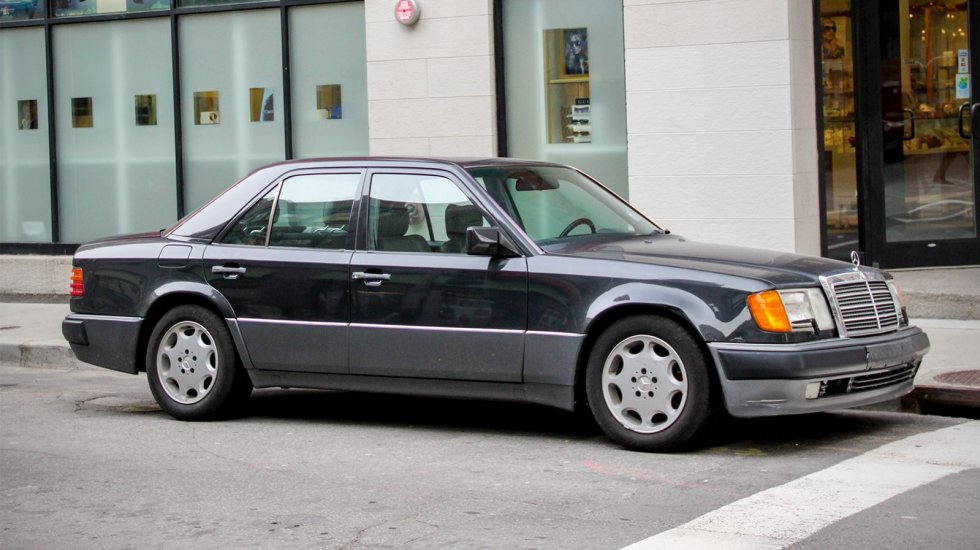 If you've ever flown into Germany, you will be familiar with the Mercedes-Benz W124 E-Class as a stack of them are parked outside airports as taxis (often with a million kilometres on the clock). But the humble 124 became a legend in 1990 when Mercedes launched the 500E. Much like the Audi S6 above, the 500E was discretion personified with subtly flared wheel arches and wider versions of the standard Merc '8-hole' alloy wheels the most obvious statement of its intent. Produced in collaboration with Porsche, the 500E came with a 322bhp V8, brakes from the 600SL, lowered suspension, wider track, and sports seats. 0-60 came in 6 seconds and the top speed was in excess of 160 mph. Only 10,479 were built, so the 500E remains a very special car today – and it's always a talking point when this model arrives at Windrush's luxury car storage facilities.
MG ZT 260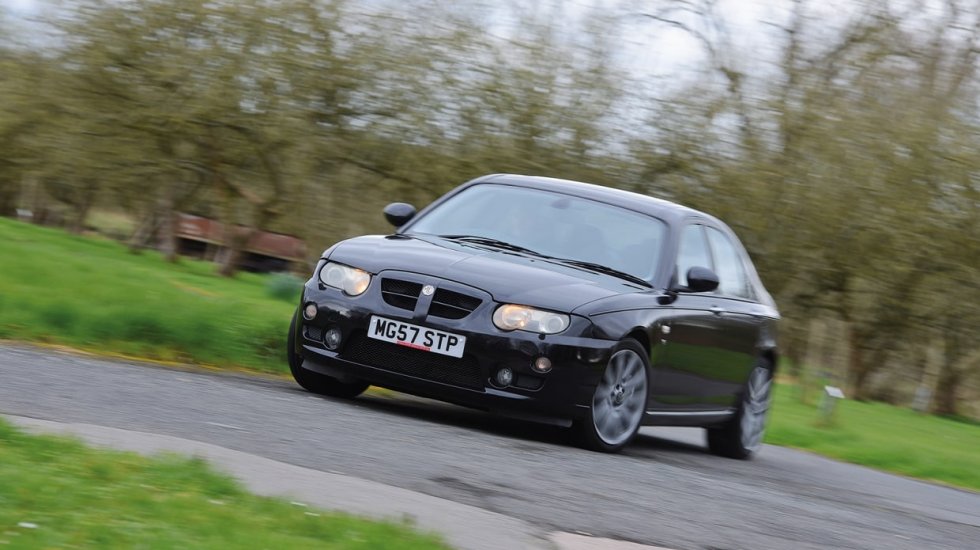 While the MG ZT was based on the Rover 75, it had one model that stood head and shoulders above the rest, due to it being fitted with a 4.6 V8 taken from the Ford Mustang GT. Power wasn't huge at just 252bhp, but the Mustang unit has so many off-the-shelf performance parts available that tuning them was a simple affair. While the ZT was most often specified as a saloon, we think the estate model provides the ultimate in coolness, with discreet practicality and that noisy Mustang V8 powering the rear wheels only. Those that spot the quad exhaust pipes may realise it's a fast car, but few will know your 'old man' MG packs American muscle.
Subaru Forester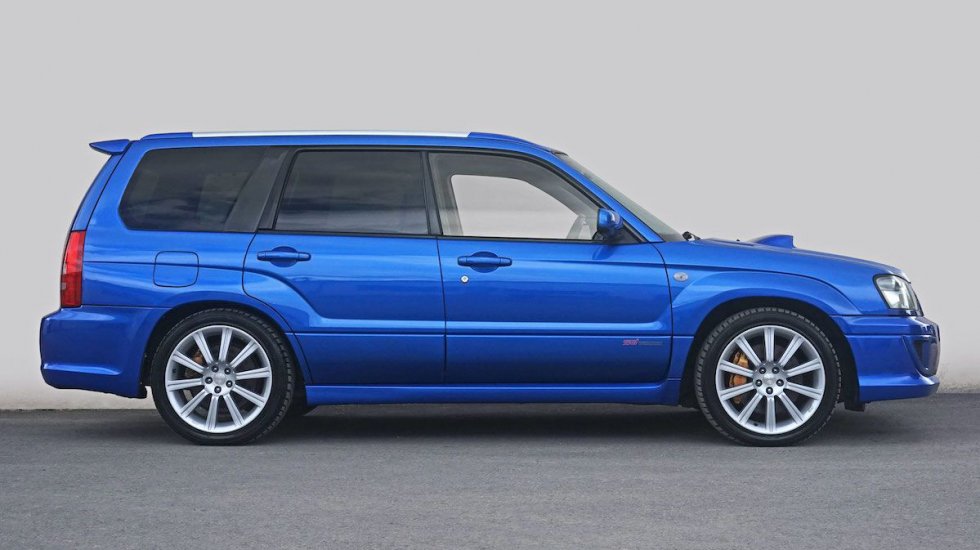 Choose any Forester and you'll have a cool car, but go for a turbo petrol engine and it's sub-zero. With true go-anywhere potential (ask any farmer) and all the know-how of a world rally champion manufacturer, it really does offer the perfect daily transport. The 2006-2008 Forester XT came with a 2.5 flat-four turbocharged engine producing 208bhp and was a rally car for the family, but it's relatively easy to find a Japanese market-only STi model here in the UK too, thanks to good numbers being imported. The STi looks every inch the rally stage hero and comes with a 2.5 turbo engine taken from the Impreza WRX STi with 261bhp. Not discreet, but you need to be committed to owning one, and whenever the Windrush team welcomes a Forester to our long term car storage, we can't help but smile in appreciation.
Loud or subtle, every vehicle is welcome at Windrush long term car storage
At Windrush classic car storage, we're just as committed to flash supercars as soft-spoken dark horses. We know every vehicle that arrives at our classic car storage facilities in London and the Cotswolds is someone's pride and joy – and for the duration of your car's stay, it's ours, too.
Trust our experts to settle your car in with the industry-leading twelve-step induction that ticks boxes you didn't even know existed. Then enjoy the peace of mind that comes from knowing our long term car storage experts are on the case, monitoring and maintaining your vehicle until the moment you're ready to turn the key.
Windrush's long term car storage teams are friendly, flexible and ready to hear from you. Drop us a line on info@windrushcarstorage.co.uk
As automotive connoisseurs, we've all been guilty of drooling over a car in the street that our friends and family just don't get. We all stare at a Ferrari and can hear a Lamborghini approaching without even seeing it, but only those in the know glance back at a Citroën all others would pass by. Here, Windrush's classic car storage experts choose ten cars that have the cool factor – but only to those who know. Citroën C6 In the past, Citroën offered quirkily cool cars in abundance (SM, CX Safari, BX to name but a few), but that dwindled away in the recent past… until the C6 executive saloon arrived in 2005. The C6 was luxurious, well-designed, stuffed to the gills with kit and had a style that many prestige manufacturers would be proud of. Hydroactive suspension meant it could be raised and lowered (a famous Citroën trait) while providing a magic carpet ride. Drive one today and you'll still cut a dash, so striking is its design. A true French masterpiece. Volvo XC70 A Volvo estate has always had a classless charm, meaning you would not be surprised to find one on the streets of Chelsea, outside a rambling country pile or outside a suburban new build. In 2007, Volvo raised the game – and the car – with the off road 4WD XC70, which is basically a jacked-up V70 estate with some hardwearing exterior trim, chunky tyres, and the capability to not just get you to the point-to-point, but probably get you around most of the course as well. Many other cars do the 4WD thing better, but a mud-covered XC70 parked in the village shows the driver as a person of impeccable taste. VW Touareg V10 Volkswagen stormed into the SUV market with the luxurious and desirable Touareg 4×4 in 2002, immediately rubbing shoulders with the top-level offerings of the time. In 2003 VW decided to offer the Touareg with a monstrous 5.0 V10 diesel engine, producing 309bhp and 553nm of torque, making it the most powerful diesel engine available at the time. Styling-wise, the Touareg looked like any other model, with no visual clues on show other than a discreet V10 badge on the boot. Costly to buy and costly to run, one has to applaud those brave enough to order such a car, and what a delight it is to see one on the road – or pulling into our classic car storage – today. Porsche 924 Known to many as the Porsche with a van engine, the 924 has long been the runt of the Stuttgart litter, and it's true, the 2.0 petrol engine had origins that can be traced back to a VW van. However, as with many cars, time has been kind to the 924 and it's now seen as being a rather cool way to get about. What was once seen as 'dull' looks now seem understated and sharp. Being regarded as disposable for many years also means good ones are rare (and becoming expensive to buy). True, it's not fast, but it handles like a Porsche and today the 924 is a very acceptable way to arrive, particularly in S or Turbo specification. BMW E60 550i 'Q car' is a term used to describe a car that has performance beyond its looks, and the 550i may well be the finest example of this to have been offered from a showroom. Sure, you could order an M5 for show and go, but the 50i could be specified in very mundane levels of trim, meaning what might seem like a lowly model at first glance, will soon leave you at the lights as it flexes its 4.8 V8 with nigh on 370bhp. Arguably the coolest 550i spec is an SE trim level Touring (estate) that has been de-badged. Comfortable, with space for the family and discreet enough to be ignored by the boy-racer crew, it is the ultimate fast car for those who don't want to be noticed. Honda Prelude (4th generation) We already know Honda knows how to make a decent performance car (take the S2000, NSX and Integra Type R as your evidence), but the 91-96 generation of Prelude is right up there. The one you want is the 2.2 VTEC with 4-wheel-steering and a high-revving 182bhp. Those of you old enough to remember will have fond memories of legendary CAR magazine motoring journalist L.J.K. Setright regularly stating that a Prelude was all the car anyone really needed. When a factory-standard 2.2 is seen on the road, one has to marvel at the technical wizardry packed within, and the fabulous drive it offers. Being a Honda, it'll run forever, too. Audi S6 V10 (2006) Much like the BMW E60 550i, the Audi S6 is another wolf in sheep's clothing, and you'll need to know your model specs to appreciate what the S6 offers. Tucked under the unassuming bonnet is a 40-valve, 5.2 V10 petrol engine with 429bhp derived from the engine found in a Lamborghini Gallardo, and all there is to show for it is a pair of tiny V10 badges on the wings. Big wheels (to accommodate the big brakes) and some large exhausts are about the only other visual clues over a regular A6, and even the V10 is (sadly) muted so you'll not be seen or heard. Still, it's a car that oozes cool, a real car for those 'in the know' and your family will love you for it ("My Dad's car is a Lamborghini"). Mercedes 500E (W124) If you've ever flown into Germany, you will be familiar with the Mercedes-Benz W124 E-Class as a stack of them are parked outside airports as taxis (often with a million kilometres on the clock). But the humble 124 became a legend in 1990 when Mercedes launched the 500E. Much like the Audi S6 above, the 500E was discretion personified with subtly flared wheel arches and wider versions of the standard Merc '8-hole' alloy wheels the most obvious statement of its intent. Produced in collaboration with Porsche, the 500E came with a 322bhp V8, brakes from the 600SL, lowered suspension, wider track, and sports seats. 0-60 came in 6 seconds and the top speed was in excess of 160 mph. Only 10,479 were built, so the 500E remains a very special car today – and it's always a talking point when this model arrives at Windrush's luxury car storage facilities. MG ZT 260 While the MG ZT was based on the Rover 75, it had one model that stood head and shoulders above the rest, due to it being fitted with a 4.6 V8 taken from the Ford Mustang GT. Power wasn't huge at just 252bhp, but the Mustang unit has so many off-the-shelf performance parts available that tuning them was a simple affair. While the ZT was most often specified as a saloon, we think the estate model provides the ultimate in coolness, with discreet practicality and that noisy Mustang V8 powering the rear wheels only. Those that spot the quad exhaust pipes may realise it's a fast car, but few will know your 'old man' MG packs American muscle. Subaru Forester Choose any Forester and you'll have a cool car, but go for a turbo petrol engine and it's sub-zero. With true go-anywhere potential (ask any farmer) and all the know-how of a world rally champion manufacturer, it really does offer the perfect daily transport. The 2006-2008 Forester XT came with a 2.5 flat-four turbocharged engine producing 208bhp and was a rally car for the family, but it's relatively easy to find a Japanese market-only STi model here in the UK too, thanks to good numbers being imported. The STi looks every inch the rally stage hero and comes with a 2.5 turbo engine taken from the Impreza WRX STi with 261bhp. Not discreet, but you need to be committed to owning one, and whenever the Windrush team welcomes a Forester to our long term car storage, we can't help but smile in appreciation. Loud or subtle, every vehicle is welcome at Windrush long term car storage At Windrush classic car storage, we're just as committed to flash supercars as soft-spoken dark horses. We know every vehicle that arrives at our classic car storage facilities in London and the Cotswolds is someone's pride and joy – and for the duration of your car's stay, it's ours, too. Trust our experts to settle your car in with the industry-leading twelve-step induction that ticks boxes you didn't even know existed. Then enjoy the peace of mind that comes from knowing our long term car storage experts are on the case, monitoring and maintaining your vehicle until the moment you're ready to turn the key. Windrush's long term car storage teams are friendly, flexible and ready to hear from you. Drop us a line on info@windrushcarstorage.co.uk