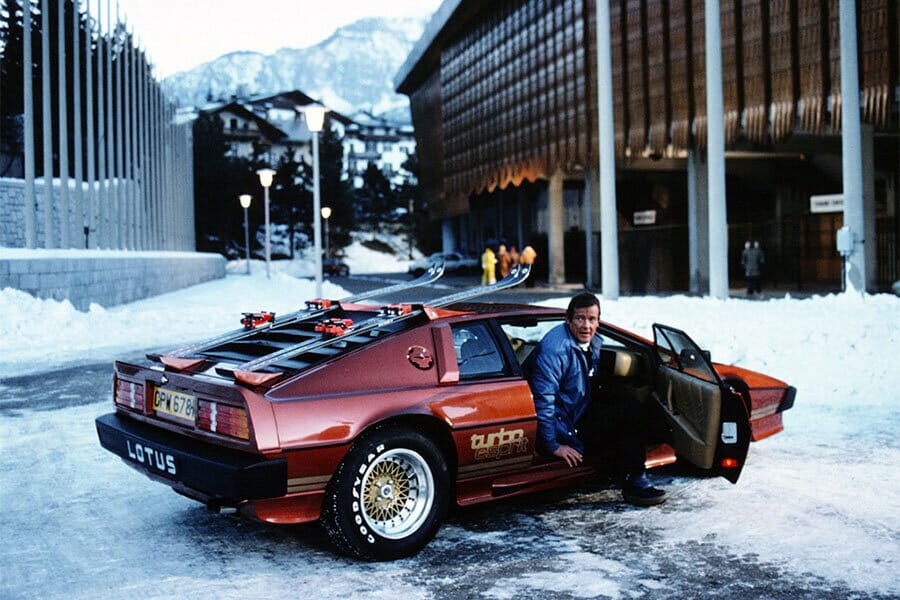 When you think about it, driving to your next skiing holiday makes a lot of sense. There's the financial saving, the environmental benefit, the holiday-within-a-holiday as you stop and soak up culture en route – not to mention the fact you're no longer beholden to the standard seven-night ski package.
As this year's ski season gets underway, here are six great resorts you can drive to. When you've made up your mind, simply get in touch with our classic car storage team and we'll make sure your vehicle is ready to collect.
Chamonix, France (900km from Calais)
With its high altitude (almost all the pistes are above 2,000 metres), the resort that hosted the first-ever Winter Olympics in 1924 still enjoys enviable snowfall across more than 150km of runs. The Grand Montets mountain is particularly famous amongst seasoned skiers for its demanding terrain, but you'll enjoy your downtime, too, in a postcard-perfect town with over 170 restaurants.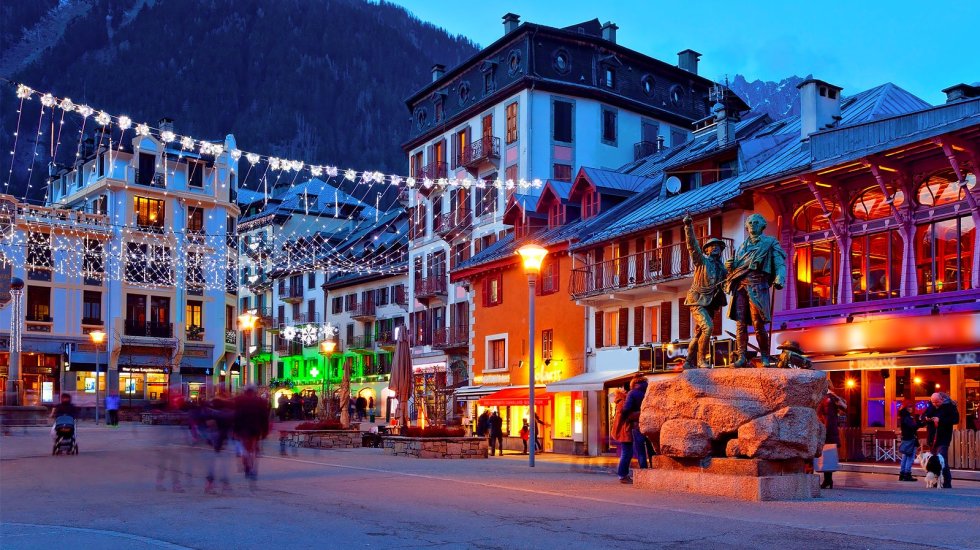 Courmayeur, Italy (910km from Calais)
Reachable from the Calais ferryport in less than nine hours if you drive with purpose, this underrated site at the foot of Mont Blanc is a fine choice for both intermediate skiiers and those who like to test their freestyling skills – Courmayeur offers more than 60km of offpiste terrain, including the famously hairy descents off Punta Helbronner. When the three main gondolas close, stroll the quaint cobbled streets of the charming town below and pick out that evening's restaurant.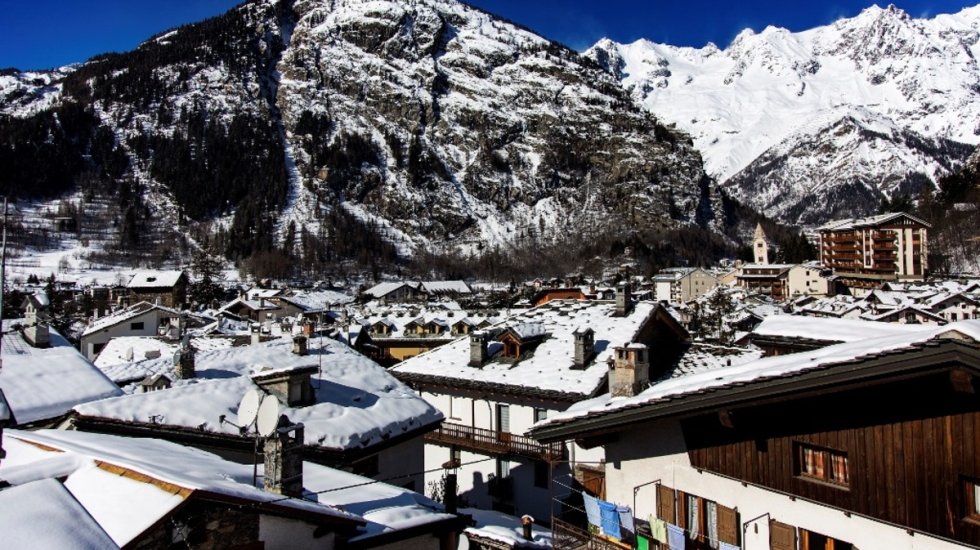 Courchevel, France (960km from Calais)
Boasting more than 600km of runs, the Three Valleys is simply the largest ski area in the world, and this sophisticated resort is the jewel in the crown. Head above 1,700 metres to find the best snow, and as for accomodation, take your pick between the four settlements, from Courchevel 1850's unmatched shopping and family feel, to Couchevel Le Praz with its traditional Alpine vibe.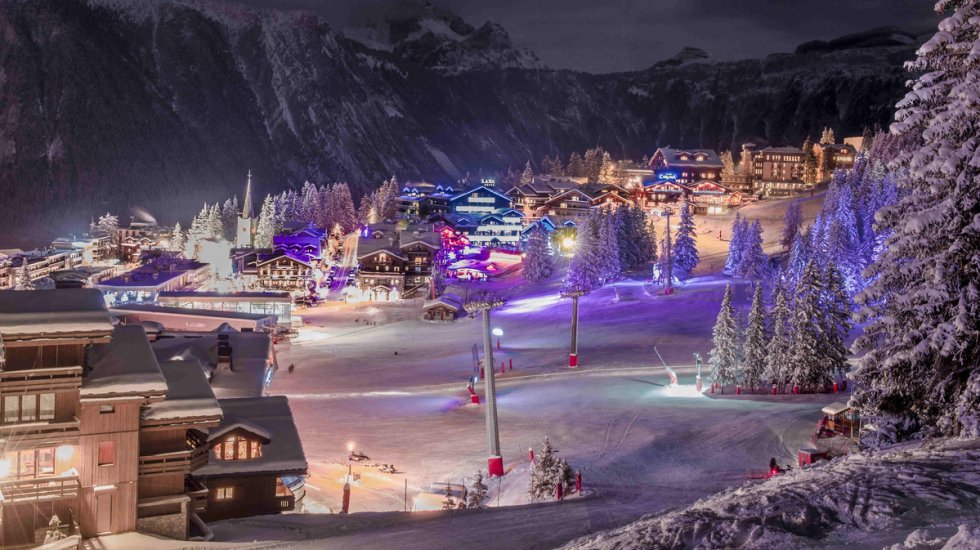 Oberstdorf, Germany (772km from Calais)
It might be the host of the hair-raising Four Hills ski jump tournament, but this stunning location in the Bavarian Alps has runs for all abilities, from ski school to FIS racing slopes. If you choose Oberstdorf, be sure to take the Nebelhorn gondola to 2,200 feet, then coast for a full 7.5km on Germany's longest unbroken downhill run.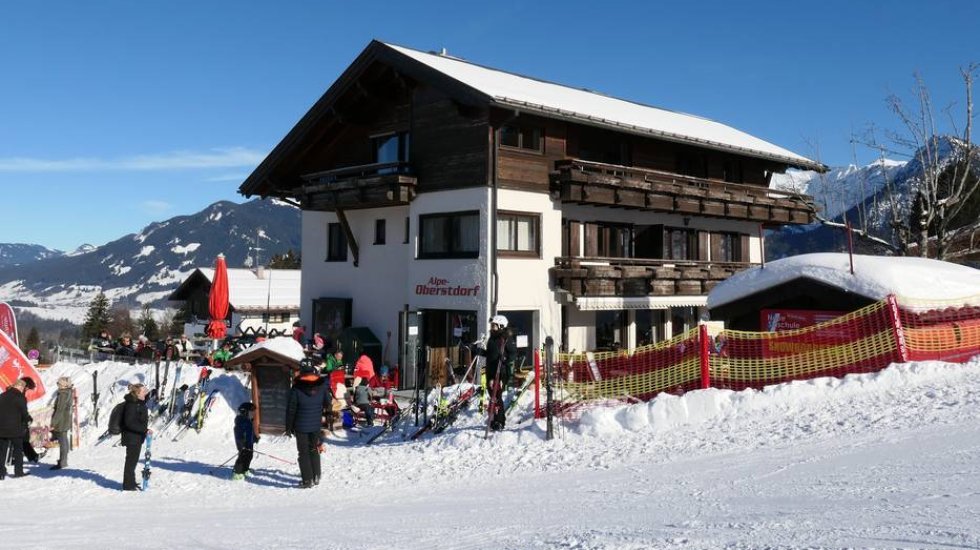 La Clusaz, France (860km from Calais)
Perfect for families or first-timers, the La Clusaz ski area in the Aravis Mountains is a gem, offering a wealth of gentle greens (16) and blues (31), along with 30 reds and eight black runs for when you've built your confidence up. Open from December, you'll find five massifs served by 49 ski lifts, and a peak altitude of 2,600 metres offering a thigh-burning 1,500-metre descent.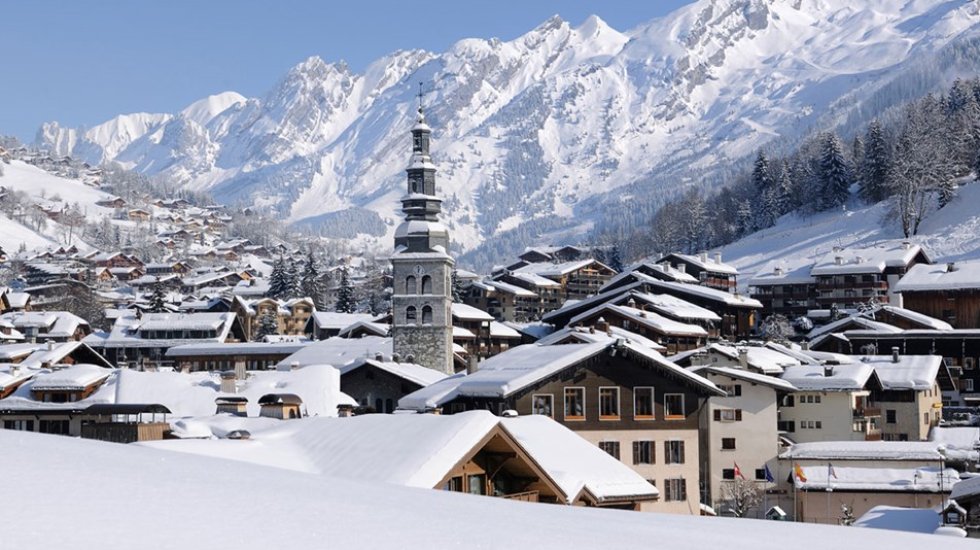 Glenshee, Scotland (780km from London)
You needn't even cross the channel this ski season. Instead, head north to Britain's flagship ski resort – a claim backed by its hosting of the Speed Skiing Championships – where you'll find four mountains, extensive nursery slopes, 26 blues and reds, plus the notorious Tiger black where your mogulling skills will be put to the ultimate test.
Then bed down for winter with Windrush long term car storage
The winter months might be perfect for skiing, but these colder conditions make it even more important to store your car the right way. Our recent post on winter car storage is a great place to start. But once you've experienced the level of care at Windrush's state-of-the-art long term car storage facilities in the Cotswolds and Central London, you'll never look back.
Whatever you drive – from supercar to youngtimer classic – Windrush has the prestige car solution. Contact the team on info@windrushcarstorage.co.uk
When you think about it, driving to your next skiing holiday makes a lot of sense. There's the financial saving, the environmental benefit, the holiday-within-a-holiday as you stop and soak up culture en route – not to mention the fact you're no longer beholden to the standard seven-night ski package. As this year's ski season gets underway, here are six great resorts you can drive to. When you've made up your mind, simply get in touch with our classic car storage team and we'll make sure your vehicle is ready to collect. Chamonix, France (900km from Calais) With its high altitude (almost all the pistes are above 2,000 metres), the resort that hosted the first-ever Winter Olympics in 1924 still enjoys enviable snowfall across more than 150km of runs. The Grand Montets mountain is particularly famous amongst seasoned skiers for its demanding terrain, but you'll enjoy your downtime, too, in a postcard-perfect town with over 170 restaurants. Courmayeur, Italy (910km from Calais) Reachable from the Calais ferryport in less than nine hours if you drive with purpose, this underrated site at the foot of Mont Blanc is a fine choice for both intermediate skiiers and those who like to test their freestyling skills – Courmayeur offers more than 60km of offpiste terrain, including the famously hairy descents off Punta Helbronner. When the three main gondolas close, stroll the quaint cobbled streets of the charming town below and pick out that evening's restaurant. Courchevel, France (960km from Calais) Boasting more than 600km of runs, the Three Valleys is simply the largest ski area in the world, and this sophisticated resort is the jewel in the crown. Head above 1,700 metres to find the best snow, and as for accomodation, take your pick between the four settlements, from Courchevel 1850's unmatched shopping and family feel, to Couchevel Le Praz with its traditional Alpine vibe. Oberstdorf, Germany (772km from Calais) It might be the host of the hair-raising Four Hills ski jump tournament, but this stunning location in the Bavarian Alps has runs for all abilities, from ski school to FIS racing slopes. If you choose Oberstdorf, be sure to take the Nebelhorn gondola to 2,200 feet, then coast for a full 7.5km on Germany's longest unbroken downhill run. La Clusaz, France (860km from Calais) Perfect for families or first-timers, the La Clusaz ski area in the Aravis Mountains is a gem, offering a wealth of gentle greens (16) and blues (31), along with 30 reds and eight black runs for when you've built your confidence up. Open from December, you'll find five massifs served by 49 ski lifts, and a peak altitude of 2,600 metres offering a thigh-burning 1,500-metre descent. Glenshee, Scotland (780km from London) You needn't even cross the channel this ski season. Instead, head north to Britain's flagship ski resort – a claim backed by its hosting of the Speed Skiing Championships – where you'll find four mountains, extensive nursery slopes, 26 blues and reds, plus the notorious Tiger black where your mogulling skills will be put to the ultimate test. Then bed down for winter with Windrush long term car storage The winter months might be perfect for skiing, but these colder conditions make it even more important to store your car the right way. Our recent post on winter car storage is a great place to start. But once you've experienced the level of care at Windrush's state-of-the-art long term car storage facilities in the Cotswolds and Central London, you'll never look back. Whatever you drive – from supercar to youngtimer classic – Windrush has the prestige car solution. Contact the team on info@windrushcarstorage.co.uk