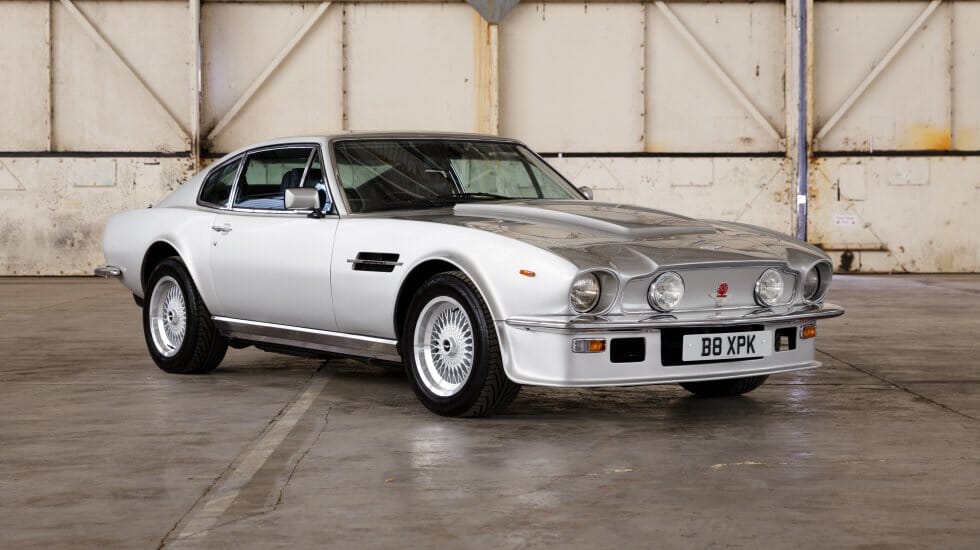 How you store your car over winter will dictate how well it performs all year round. From daily runners to supercars, youngtimers to oldtimer classic cars, here's the essential advice from Windrush's long term car storage experts
Do the prep work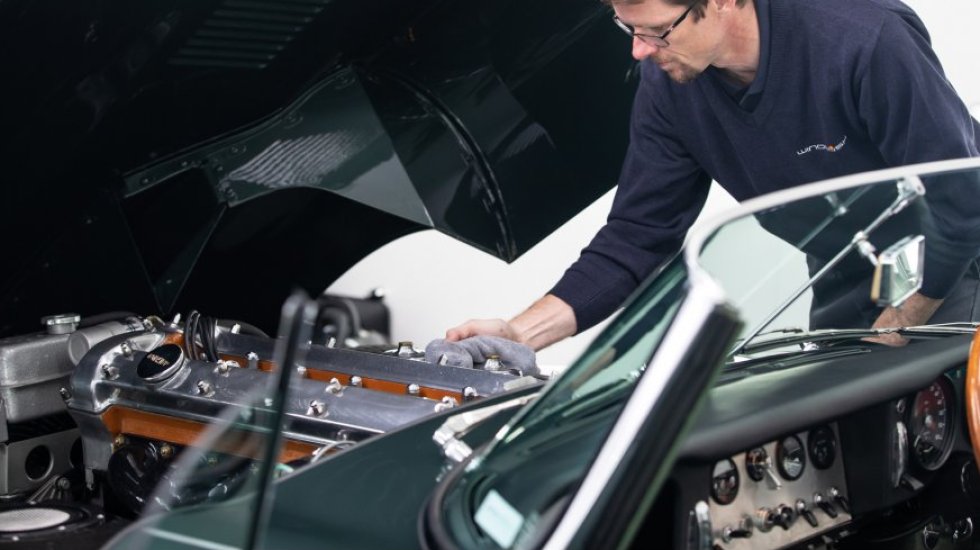 As the nights draw in and leaves cover the lawn, start the groundwork for your car's winter storage. To counteract the deteriorating weather, clean your wiper blades, then refill the washer fluid for both windscreen and headlights, while checking your chosen brand is sufficiently strong not to freeze in the system. Check the battery and tyre treads, too, while also running the air con now and then to keep the system ticking over. By taking these measures now, you'll avoid last-minute bombshells when you finally put your vehicle into long term car storage.
Wash and dry your car one last time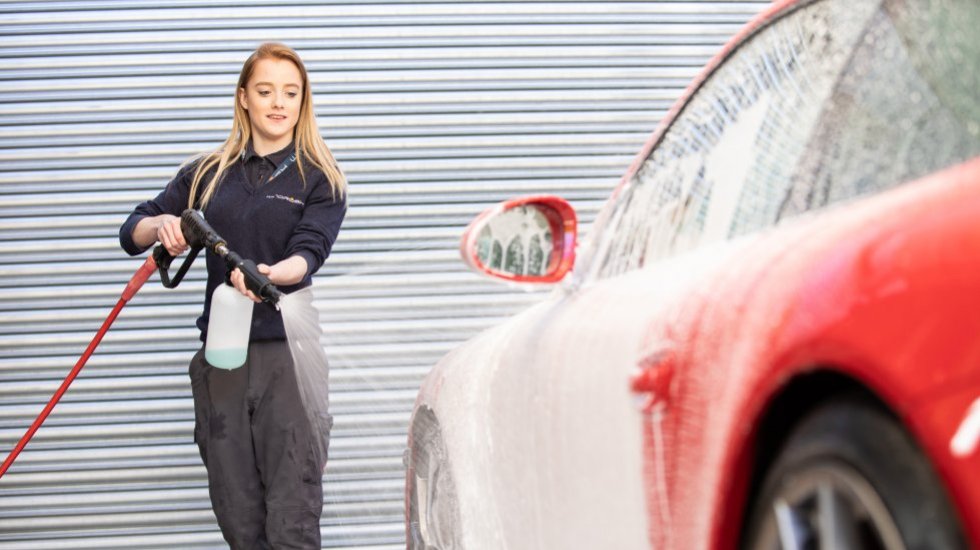 Winter will do its worst to your car's cosmetics, from dirt-specked windscreens to leaf-clogged wheelarches. A professional final wash will fix all that, but the benefits go deeper, too. By blasting contaminants off the car's surface, you'll ensure the finish won't suffer while you're off the road. Likewise, by jet-washing alloy wheels, you'll halt the salt corrosion that can occur if left unchecked during long term car storage. Needless to say, this process should conclude with a thorough dry, followed by a coat or two of wax, a vacuum of the interior and a checkover for any scratches that might need attention. Finally, use a high-quality multi-layer car cover that won't restrict airflow or cause condensation.
At Windrush classic car storage, we're more than happy to do all this for you, adapting our washing, drying, valeting and detailing services depending on the model, from robust youngtimers to the oldtimer classic cars that might need a lighter touch.
Think fluids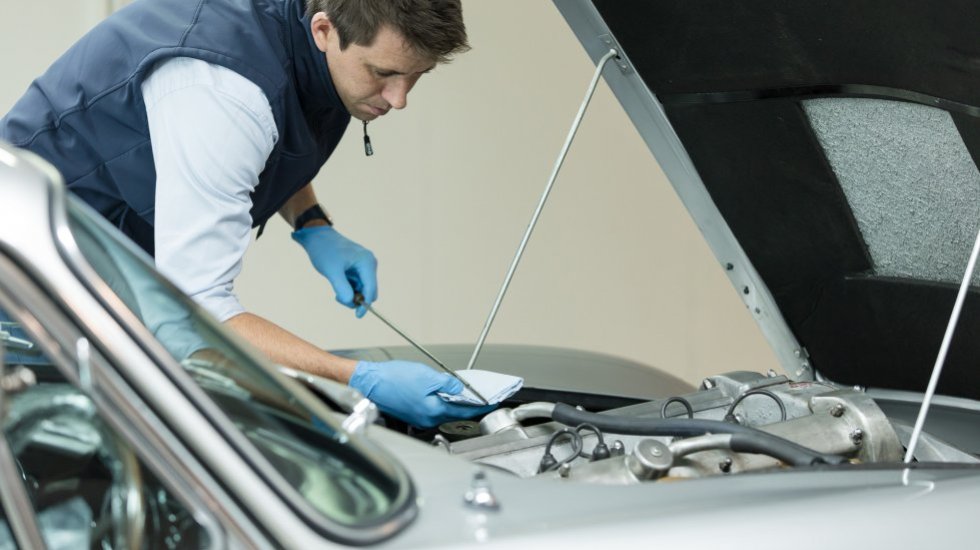 Before your car beds down for the winter months, open the bonnet, take out the dipstick and do a quick visual test. Dirty oil – to the point where you can't see the metal through the liquid – will need changing before temperatures drop. Your next steps are to fill the car up with high octane rated fuel (this will stop it degrading), pay a little more for a high-quality fuel stabiliser and top up with strong anti-freeze. Of course, a full fluid checkover is part of our renowned twelve-step induction process at Windrush, and for long term car storage clients we'll revisit and optimise your fluids every 60 days.
Optimise your tyre pressure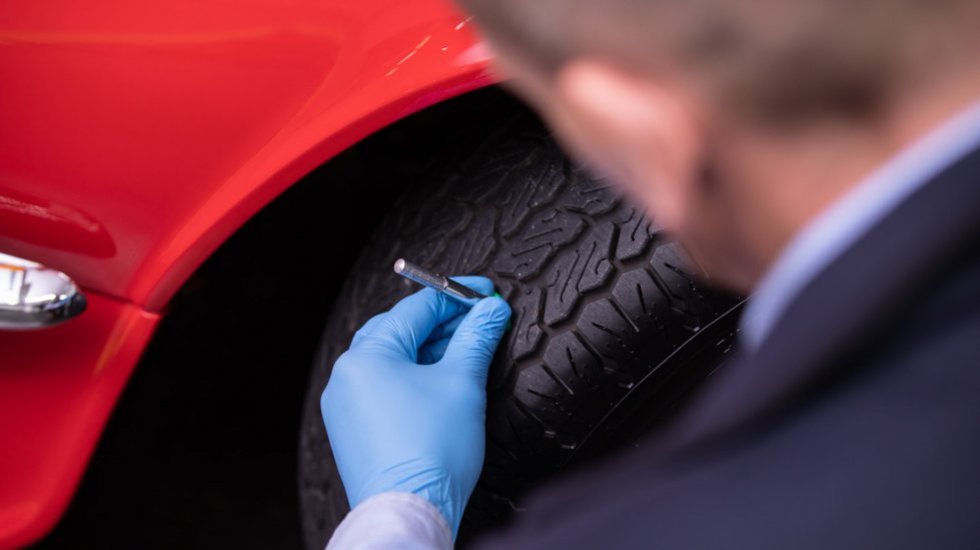 Tyres are an important but often overlooked element in preparing your vehicle for long term car storage over winter. You needn't remove them altogether, but putting your car to bed with the wrong PSI risks creating flat spots (announced by an ominous vibration when you take your classic for a spin next spring). We'd suggest overinflating the tyres to 50psi, and applying tyre preserver to the sidewalls to stop perishing. At Windrush long term car storage, we'll handle everything, monitoring your tyre pressures every 60 days and adjusting as required.
Use a battery conditioner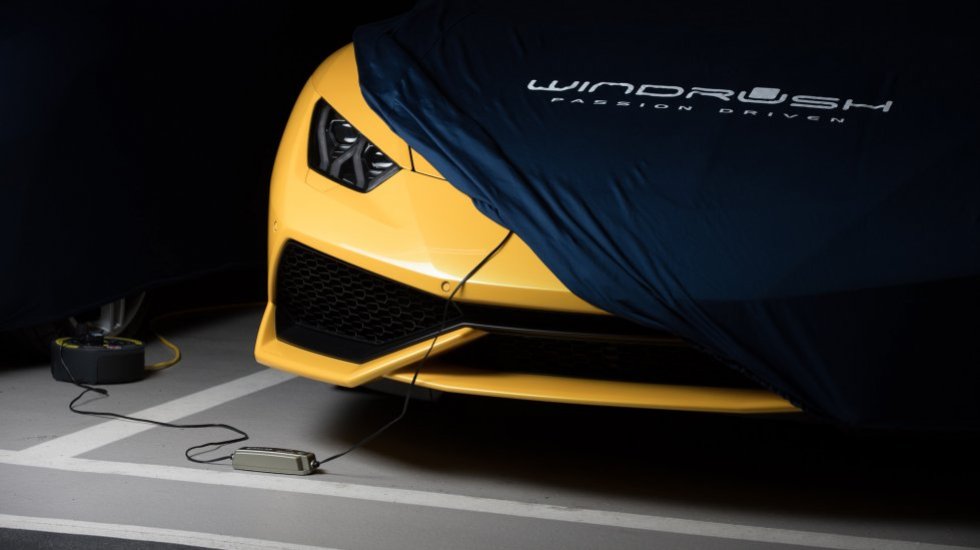 A battery lying idle for weeks on end will deteriorate, so consider investing in a professional battery conditioner, which will prevent this by monitoring the health of the battery and topping up as necessary (without the risk of under or overcharging).
Trust the long term car storage experts this winter
Winter preparations are all well and good, but your choice of long term car storage location is just as critical. A poorly ventilated garage with a rusty padlock is no place for your pride and joy. Once you've seen Windrush's state-of-the-art car storage facility in the Cotswolds – and our new and improved location in Central London – you'll never go back.
At Windrush, our classic car storage solution sets the bar. After a deep twelve-step induction, we'll bring your car to its dehumidified, climate-controlled indoor storage bay. With round-the-clock security, twice-daily checks, battery and drip tray inspections each week, plus an expert maintenance checkover every 60 days, no long term car storage solution goes further.
Windrush's classic car storage team is ready to tell you more about our services. Get in touch on info@windrushcarstorage.co.uk
How you store your car over winter will dictate how well it performs all year round. From daily runners to supercars, youngtimers to oldtimer classic cars, here's the essential advice from Windrush's long term car storage experts Do the prep work As the nights draw in and leaves cover the lawn, start the groundwork for your car's winter storage. To counteract the deteriorating weather, clean your wiper blades, then refill the washer fluid for both windscreen and headlights, while checking your chosen brand is sufficiently strong not to freeze in the system. Check the battery and tyre treads, too, while also running the air con now and then to keep the system ticking over. By taking these measures now, you'll avoid last-minute bombshells when you finally put your vehicle into long term car storage. Wash and dry your car one last time Winter will do its worst to your car's cosmetics, from dirt-specked windscreens to leaf-clogged wheelarches. A professional final wash will fix all that, but the benefits go deeper, too. By blasting contaminants off the car's surface, you'll ensure the finish won't suffer while you're off the road. Likewise, by jet-washing alloy wheels, you'll halt the salt corrosion that can occur if left unchecked during long term car storage. Needless to say, this process should conclude with a thorough dry, followed by a coat or two of wax, a vacuum of the interior and a checkover for any scratches that might need attention. Finally, use a high-quality multi-layer car cover that won't restrict airflow or cause condensation. At Windrush classic car storage, we're more than happy to do all this for you, adapting our washing, drying, valeting and detailing services depending on the model, from robust youngtimers to the oldtimer classic cars that might need a lighter touch. Think fluids Before your car beds down for the winter months, open the bonnet, take out the dipstick and do a quick visual test. Dirty oil – to the point where you can't see the metal through the liquid – will need changing before temperatures drop. Your next steps are to fill the car up with high octane rated fuel (this will stop it degrading), pay a little more for a high-quality fuel stabiliser and top up with strong anti-freeze. Of course, a full fluid checkover is part of our renowned twelve-step induction process at Windrush, and for long term car storage clients we'll revisit and optimise your fluids every 60 days. Optimise your tyre pressure Tyres are an important but often overlooked element in preparing your vehicle for long term car storage over winter. You needn't remove them altogether, but putting your car to bed with the wrong PSI risks creating flat spots (announced by an ominous vibration when you take your classic for a spin next spring). We'd suggest overinflating the tyres to 50psi, and applying tyre preserver to the sidewalls to stop perishing. At Windrush long term car storage, we'll handle everything, monitoring your tyre pressures every 60 days and adjusting as required. Use a battery conditioner A battery lying idle for weeks on end will deteriorate, so consider investing in a professional battery conditioner, which will prevent this by monitoring the health of the battery and topping up as necessary (without the risk of under or overcharging). Trust the long term car storage experts this winter Winter preparations are all well and good, but your choice of long term car storage location is just as critical. A poorly ventilated garage with a rusty padlock is no place for your pride and joy. Once you've seen Windrush's state-of-the-art car storage facility in the Cotswolds – and our new and improved location in Central London – you'll never go back. At Windrush, our classic car storage solution sets the bar. After a deep twelve-step induction, we'll bring your car to its dehumidified, climate-controlled indoor storage bay. With round-the-clock security, twice-daily checks, battery and drip tray inspections each week, plus an expert maintenance checkover every 60 days, no long term car storage solution goes further. Windrush's classic car storage team is ready to tell you more about our services. Get in touch on info@windrushcarstorage.co.uk