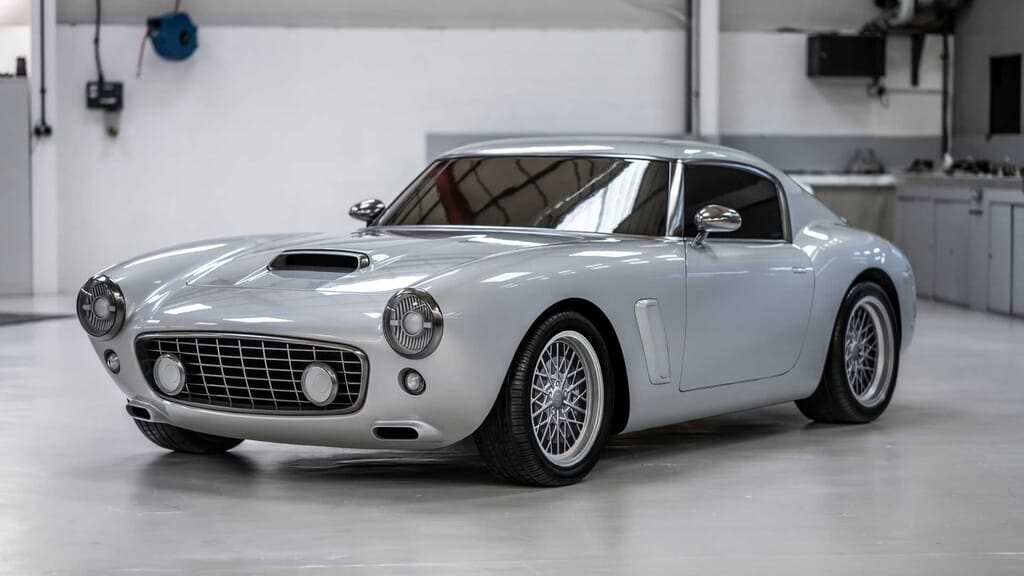 Our luxury car storage team takes the pulse of the booming restomod scene, from the Eagle E-Type into the future.
The good old days?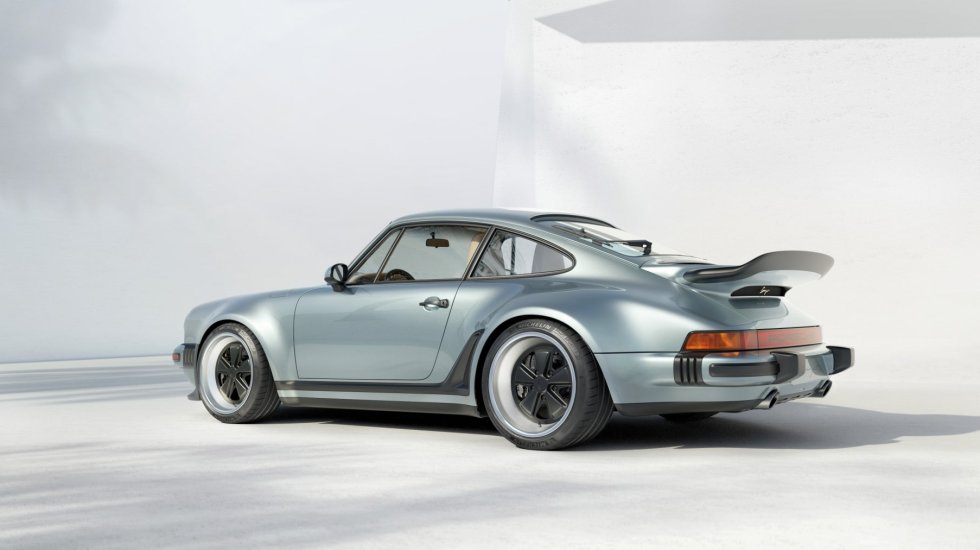 Roll back 10 or 20 years and breaking down in a classic car was seen as being a part of the experience, a toolbox and spares readily available in the boot as and when needed. Similarly, fettling the car in the days leading up to a drive was also par for the course, and on that drive, the driver 'enjoyed' poor braking, a risk of overheating and all of the trappings of an old car in a modern age – like no air con or somewhere to charge your phone.
To many of us that doesn't matter, it's why we drive a classic, and if you're lucky enough to drive a 50-year-old Ferrari, Aston Martin, or Porsche then you'll find the performance more than adequate. It is rather warm in the cabin though and slowing down needs a firm press of the pedal and some good luck. And that's where the restomod came in.
Classic meets modern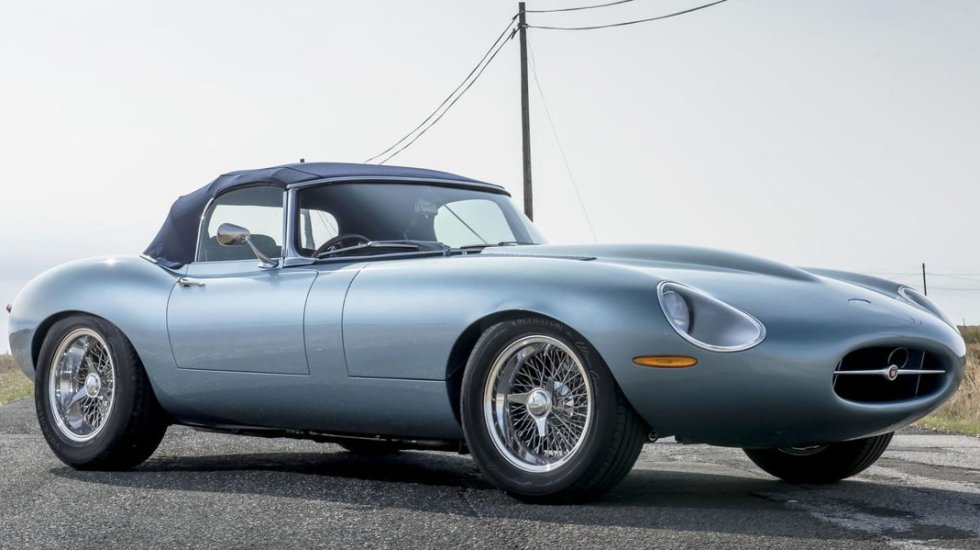 Restomods take the best of the old, combined with the most useful of the new. For many of us the Eagle E-Type is the first car to come to mind. All the style of an E-Type Jaguar, but with modern brakes and suspension, a nice stereo, air conditioning, a modern gearbox and a well-trimmed cabin. It meant the owner could undertake a drive to the Riviera without issue, and it also meant you could put the V12 power to good use as it stopped and handled like a modern sports car. Did it take away some of the charm and character of the original? That's down to individual tastes, but we see plenty of old houses with modern extensions so there is a market for a mix of new and old.
All mod cons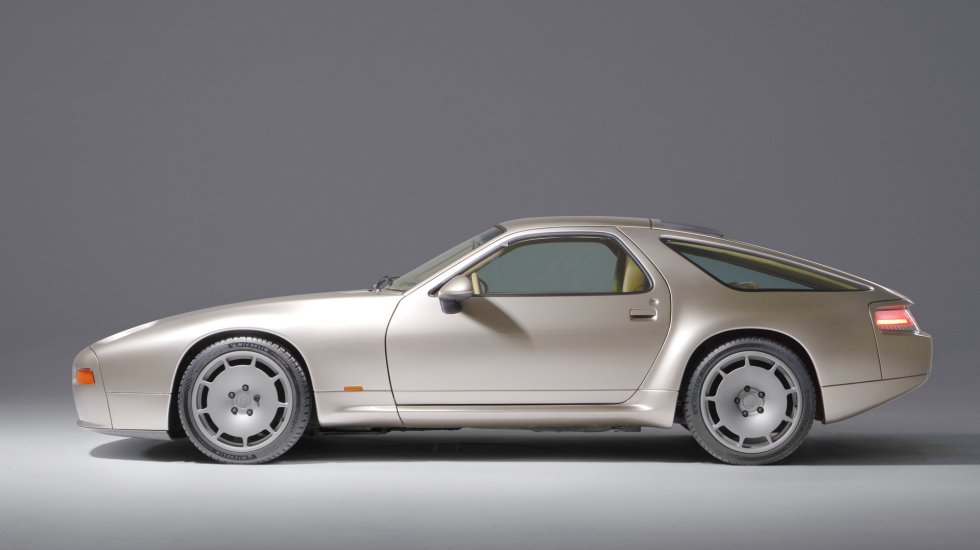 Since the Eagle, one can barely move at events like Goodwood Festival of Speed without bumping into another restomod launch, be it a Lancia Delta Integrale or a Porsche 928. Many of these come with lavish interiors, tuned engines and a large price tag. Look closely and you'll see they are a labour of love, with exquisite details and ultra-high-quality materials and that's before we take into consideration the engineering prowess needed to blend old cars with new technology whist maintaining the classic feel. No wonder these cars come at a cost.
How about you? Would you rather the finest 930 Turbo money could buy, or would you take a Singer recreation instead? You pays your money; you takes your choice. One thing is for certain though, restomods are here to stay. In recent times restomod cars have started to be accepted as genuine classics, even by some of the official owners clubs. And, along with EV converted classics, they offer a great way to attract a new breed of enthusiast to the world of classic cars…and that can only be a good thing.
Luxury car storage for vintage, modern and everything in-between
At Windrush, every car is welcomed and cherished. Whether you come to us hoping to keep an untouched classic in pristine condition, or trust us to draw up a bespoke maintenance schedule for a restomod model, no other prestige car storage service takes a more individual-focused approach.
Step inside our long term car storage facilities in London and the Cotswolds and you'll see the results of that attention to detail. The service starts with our renowned twelve-step induction process – from a professional clean to a personal storage bay – ensuring your vehicle is settled down the right way.
That care and diligence continues for the duration of your stay, too, as we keep your pride and joy in peak condition with ongoing maintenance, regular check-ups and round-the-clock security.
For the highest standards in long term car storage, it has to be Windrush. Contact the team now on info@windrushcarstorage.co.uk
Our luxury car storage team takes the pulse of the booming restomod scene, from the Eagle E-Type into the future. The good old days? Roll back 10 or 20 years and breaking down in a classic car was seen as being a part of the experience, a toolbox and spares readily available in the boot as and when needed. Similarly, fettling the car in the days leading up to a drive was also par for the course, and on that drive, the driver 'enjoyed' poor braking, a risk of overheating and all of the trappings of an old car in a modern age – like no air con or somewhere to charge your phone. To many of us that doesn't matter, it's why we drive a classic, and if you're lucky enough to drive a 50-year-old Ferrari, Aston Martin, or Porsche then you'll find the performance more than adequate. It is rather warm in the cabin though and slowing down needs a firm press of the pedal and some good luck. And that's where the restomod came in. Classic meets modern Restomods take the best of the old, combined with the most useful of the new. For many of us the Eagle E-Type is the first car to come to mind. All the style of an E-Type Jaguar, but with modern brakes and suspension, a nice stereo, air conditioning, a modern gearbox and a well-trimmed cabin. It meant the owner could undertake a drive to the Riviera without issue, and it also meant you could put the V12 power to good use as it stopped and handled like a modern sports car. Did it take away some of the charm and character of the original? That's down to individual tastes, but we see plenty of old houses with modern extensions so there is a market for a mix of new and old. All mod cons Since the Eagle, one can barely move at events like Goodwood Festival of Speed without bumping into another restomod launch, be it a Lancia Delta Integrale or a Porsche 928. Many of these come with lavish interiors, tuned engines and a large price tag. Look closely and you'll see they are a labour of love, with exquisite details and ultra-high-quality materials and that's before we take into consideration the engineering prowess needed to blend old cars with new technology whist maintaining the classic feel. No wonder these cars come at a cost. How about you? Would you rather the finest 930 Turbo money could buy, or would you take a Singer recreation instead? You pays your money; you takes your choice. One thing is for certain though, restomods are here to stay. In recent times restomod cars have started to be accepted as genuine classics, even by some of the official owners clubs. And, along with EV converted classics, they offer a great way to attract a new breed of enthusiast to the world of classic cars…and that can only be a good thing. Luxury car storage for vintage, modern and everything in-between At Windrush, every car is welcomed and cherished. Whether you come to us hoping to keep an untouched classic in pristine condition, or trust us to draw up a bespoke maintenance schedule for a restomod model, no other prestige car storage service takes a more individual-focused approach. Step inside our long term car storage facilities in London and the Cotswolds and you'll see the results of that attention to detail. The service starts with our renowned twelve-step induction process – from a professional clean to a personal storage bay – ensuring your vehicle is settled down the right way. That care and diligence continues for the duration of your stay, too, as we keep your pride and joy in peak condition with ongoing maintenance, regular check-ups and round-the-clock security. For the highest standards in long term car storage, it has to be Windrush. Contact the team now on info@windrushcarstorage.co.uk