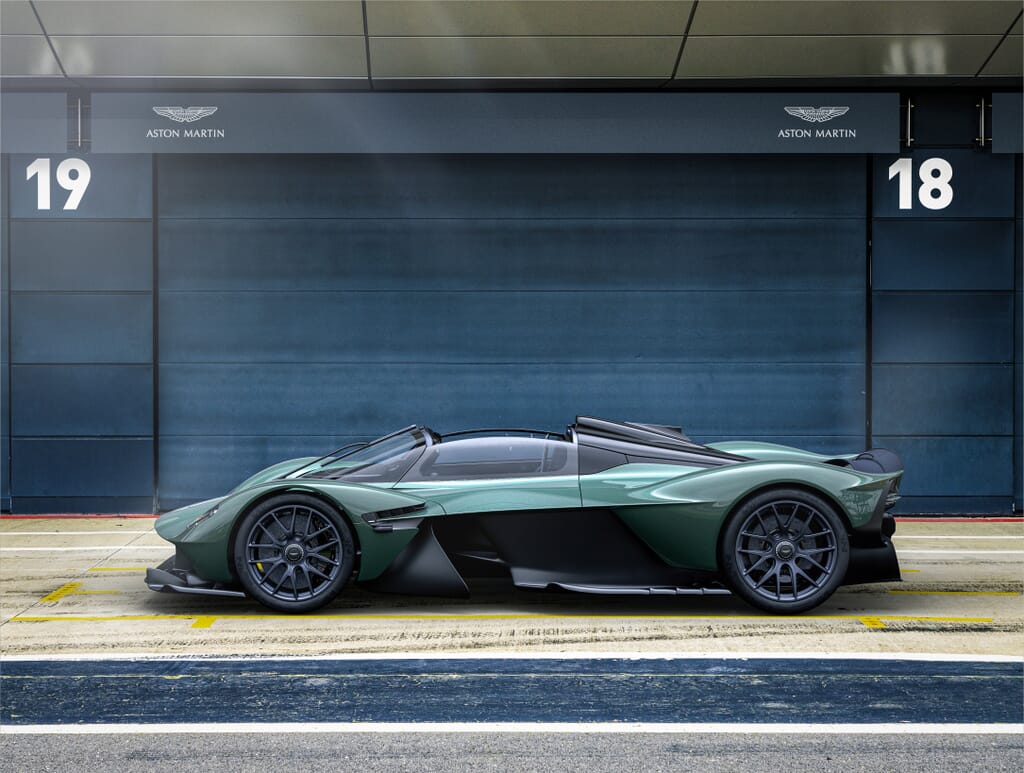 With electric motors now powering some of the most exclusive and expensive cars on the market – and Windrush's electric car storage team welcoming more EVs than ever – we look at the top of the market to evaluate the acceptance of electric.
From electric car storage to safeguarding a time-honoured petrol-fuelled classic, Windrush provides the highest levels of service for owners wanting to go beyond simply storing their treasured vehicles. At their London and Cotswolds locations, their team of experts provide a car concierge service to owners of the most prestigious vehicles in the country and, as such, are perfectly placed to give an insight into what is really happening at the highest level of the enthusiast sector.
Windrush Founder and Managing Director Tim Earnshaw begins the story: "Initially our clients moved to EV because the tax offsets were so attractive they proved hard to resist. We saw a number of EV saloons being used by our clients, cars such as the more powerful Tesla Model S and Porsche Taycan. But soon, the EV became a fun car, too."
Holy Trinity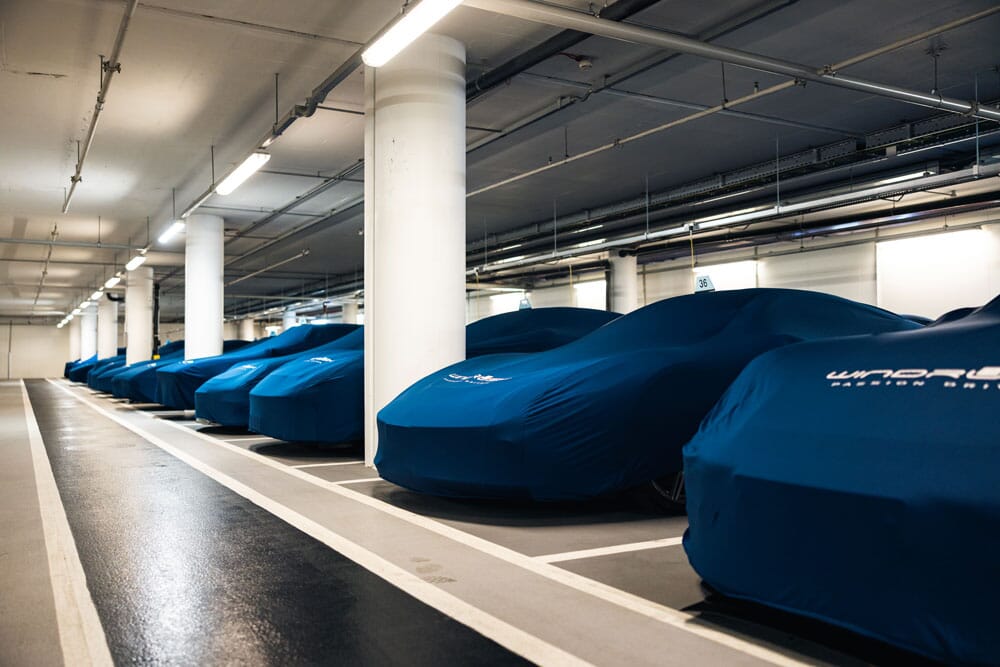 Windrush's own experience with electric car storage gathered momentum in 2013 when a number of the Holy Trinity supercars – McLaren P1, Ferrari LaFerrari and Porsche 918 – started to arrive. Their hybrid powertrains required a new level of care when in storage. "Each of these cars arrived with its own battery charger," says Tim. "In the case of the P1 it was the size of a briefcase, and each had its own complex charging method. As a result, we had to retrain swiftly to keep our electric car storage ahead of the demands the latest cars presented."
While owners may not have bought these cars for their environmental benefits, the range was so low it barely warranted consideration anyway, it re-educated supercar owners as to how an electric motor could significantly improve performance and acceleration. It was a clever move by the manufacturers and marked the start of how car enthusiasts came to accept electric motors, albeit for increased speed rather than saving the planet.
Power Up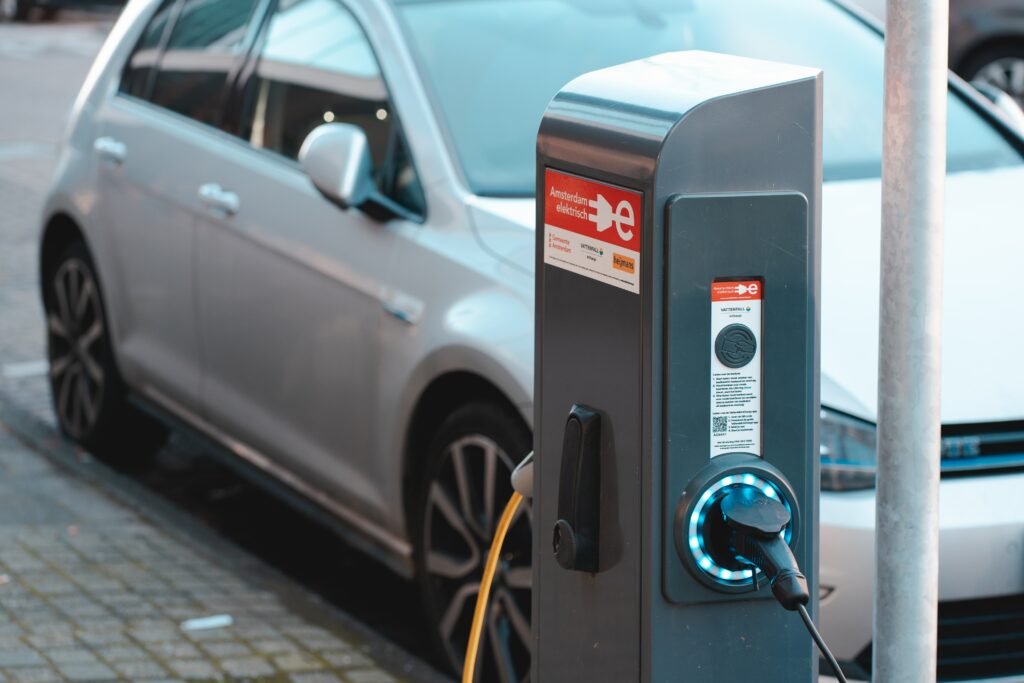 Interestingly, the announcement of the (then) 2030 ICE ban saw another rapid change in buying habits from Windrush clients, as they rushed to buy the last of the line, normally-aspirated supercars while they were still available. Windrush saw an influx of cars like the Ferrari 812 Superfast as buyers wanted to ensure they owned the best cars from the end of the ICE era, both for fun and as an investment. And, as we see more and more smaller capacity, turbocharged and hybrid supercars being launched, it looks like they made a shrewd decision.
What was unexpected, was a fairly swift willingness to accept electricity as a viable power source for a car bought to use solely for fun. As supercars are used during leisure time, when the owner is less pressured, issues with range and charging, seen by those with an EV daily driver, are diminished. Cars at the top of the market can be bought for speed alone, the range offered often being perfectly suited for a spirited drive, and a long lunch is the perfect time for a top-up, if needed. Of course, there are other benefits, too. City driving is free from congestion and emissions charges, and if any passer-by comments on your 'gas-guzzler' you can correct them immediately.
Modern Market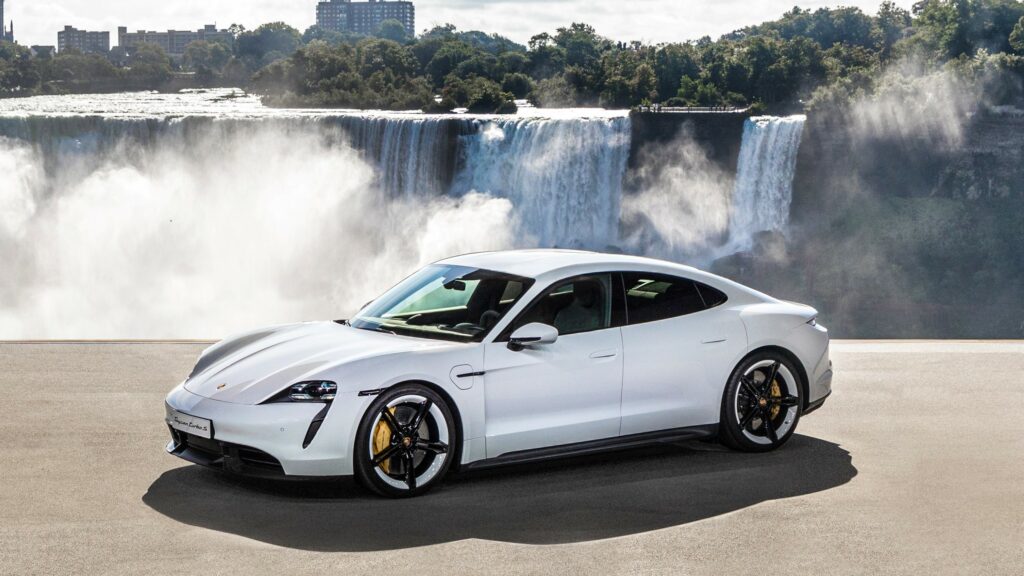 As uptake for electric car storage increases, Windrush now looks after a number of pure EV and Hybrid supercars, some of which are the only examples in the country. Interestingly, while the owners of pure EV supercars have the means to buy whatever car(s) they want, an electric car was chosen due to its outrageous performance, no ICE-powered car will ever be faster… and that includes Bugatti. If you want the fastest car on the planet, it will have an electric motor.
Exclusivity also matters. In an age where Italian supercars prowl most cities, owners find it refreshing to arrive in something different, and relish the technology packed within. And that huge leap in technology means more complex vehicles arriving at Windrush's secure car storage, some the first of their type in the country, and that meant a big change for the team.
Tim Earnshaw tells more: "What surprised us about the latest cars is their differing levels of complexity. Some are happy to be charged and left, others require a more complex method, especially for long term car storage. But the way in which these cars operate is astounding. Before, it was a matter of turning a key and pressing a button – now every car has its own starting procedure which requires a methodical process to ensure the car is started correctly. The more costly, fast, and advanced the car is, the more complex its requirements, the Aston Martin Valkyrie being a great example of that. Our team swiftly re-trained, becoming experts in the care and maintenance demanded by the latest advances in automotive technology."
While the general public continue to debate the pros and cons of EV cars as a daily driver, the top of the market seems to have just moved with the times. Of course, the enthusiasts of classic and modern classic cars continue to indulge in their ICE powered passions, but those buyers who like to drive the latest and greatest seem to have taken EV and hybrids to heart, even if only to enjoy the immense performance they offer. Some of those may add a modern classic or restomod to the fleet for the occasional analogue experience but, it seems the EV performance car is here to stay.
The UK's best secure car storage for EVs and ICE vehicles
At Windrush, our classic and electric car storage is second to none. Visit our secure car storage in London, or our sister location in the Cotswolds, and you'll be stunned by state-of-the-art facilities that factor in the unique demands of your vehicle.
Whatever you drive – from a classic to a supercar – trust in our famous twelve-step induction process to start the ball rolling. Then relax as the team draws up an open-ended maintenance schedule that means we can hand you back the keys whenever the desire takes you. That's the Windrush way.
Drop the Windrush team an email to ask about our electric and classic car storage service. We're ready to help you on info@windrushcarstorage.co.uk
With electric motors now powering some of the most exclusive and expensive cars on the market – and Windrush's electric car storage team welcoming more EVs than ever – we look at the top of the market to evaluate the acceptance of electric. From electric car storage to safeguarding a time-honoured petrol-fuelled classic, Windrush provides the highest levels of service for owners wanting to go beyond simply storing their treasured vehicles. At their London and Cotswolds locations, their team of experts provide a car concierge service to owners of the most prestigious vehicles in the country and, as such, are perfectly placed to give an insight into what is really happening at the highest level of the enthusiast sector. Windrush Founder and Managing Director Tim Earnshaw begins the story: "Initially our clients moved to EV because the tax offsets were so attractive they proved hard to resist. We saw a number of EV saloons being used by our clients, cars such as the more powerful Tesla Model S and Porsche Taycan. But soon, the EV became a fun car, too."