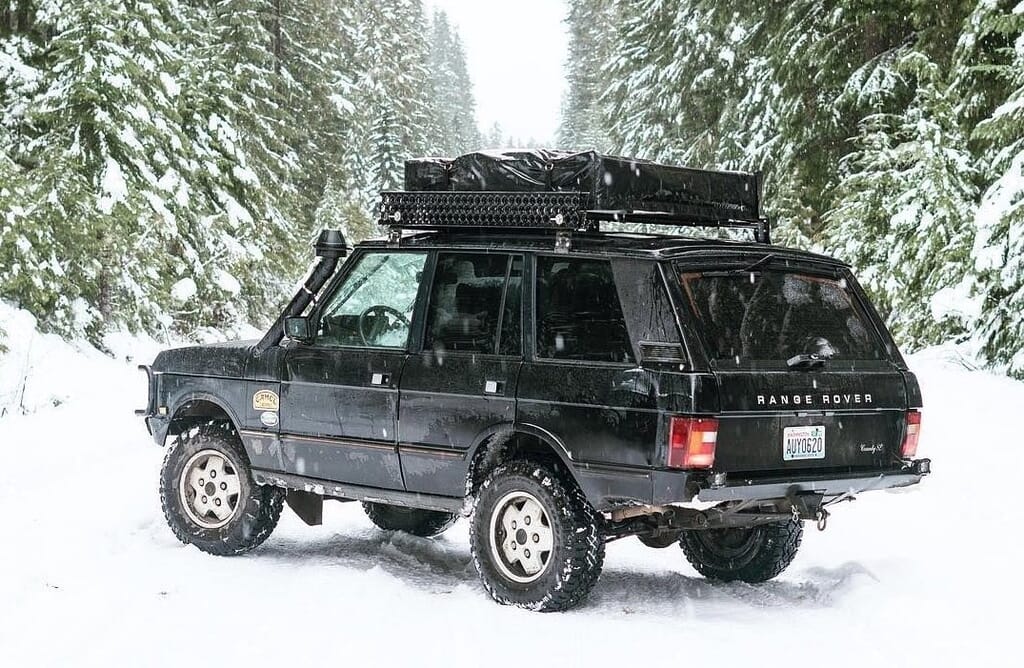 Here at Windrush classic car storage, we're all dreaming of a white Christmas. But if the white stuff does fall, what car should you load the family into to make the most celebrated trip of the year? From Rambo Lambos to plucky Pandas, our luxury car storage team chooses ten of the best.
Fiat Panda 4×4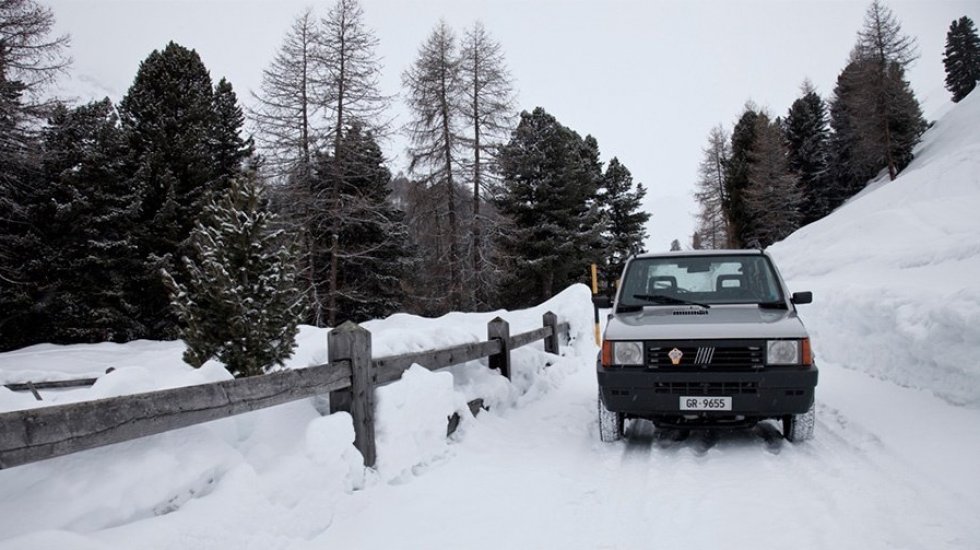 The original Panda 4×4 is almost unstoppable off-road and oozes coolness from every angle. Rising in value fast, the Panda is a 'buy now if you can' car, with certified classic status and go-anywhere ability. You may not get anywhere fast, but you'll be smiling all the way.
Lamborghini LM002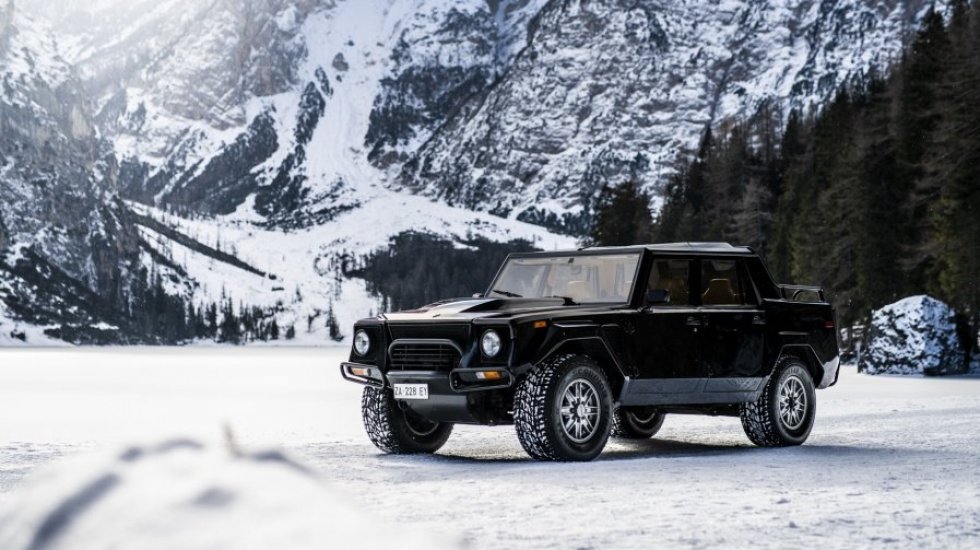 The Rambo Lambo makes no apologies, with its huge road presence and equally huge 5.2 V12 (from the Countach no less) under the bonnet. No traffic jam will stop you, and nobody will get in your way – just make sure 'home' is close, as this car is in gallons per mile territory.
Audi RS2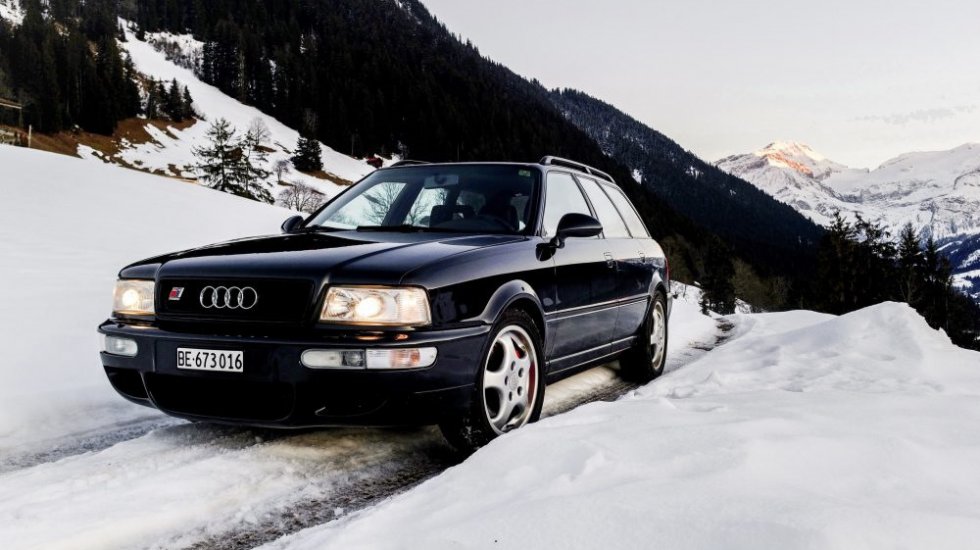 The humble Audi 80 was never a car to set the pulses racing, but when Audi sent an 80 Avant to Porsche it created the RS2. 4WD, 2.2 5-cylinder turbo engine (311 bhp) and a smattering of Porsche parts made it special and today it's the one of the most coveted fast estates – complete with the Quattro drivetrain that means snow won't stop you.
BMW E30 325ix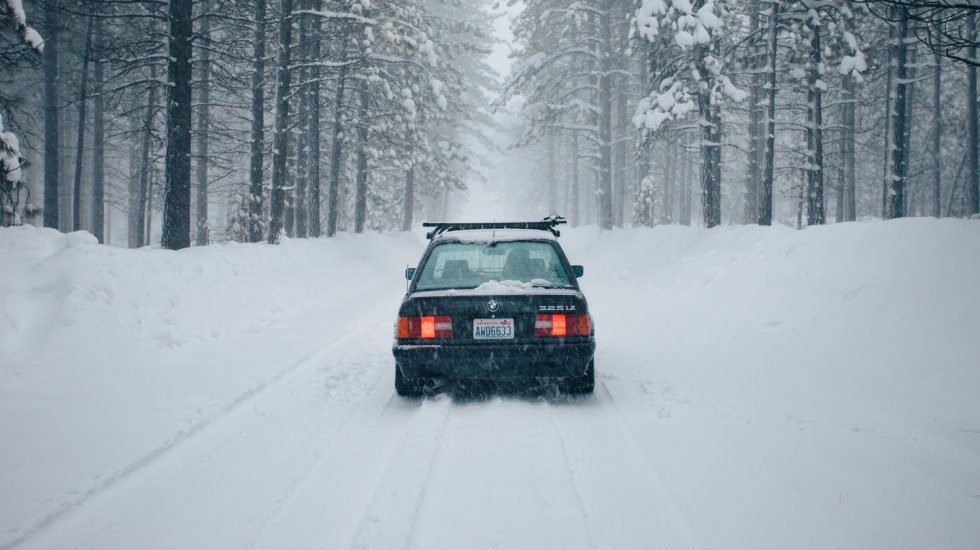 The E30 BMW 3-Series is already a car that enthusiasts will know and love. Small, agile, desirable and rear-wheel-drive it was the ultimate driving machine. The 325i had BMW's glorious 6-cylinder engine and the 'x' moniker added four-wheel-drive capability. Rare, but oh so desirable.
Audi UR Quattro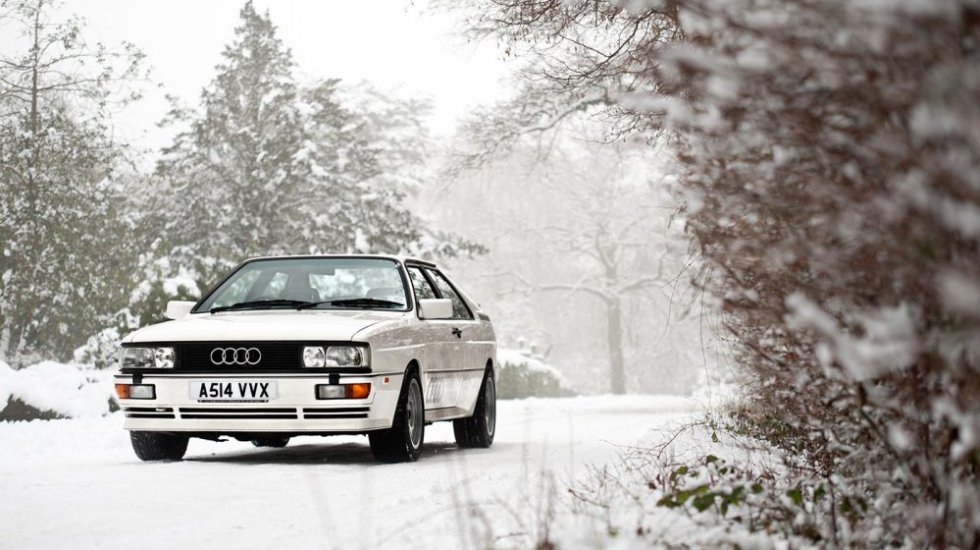 Developed for World Rally Championships the Quattro was born to perform in tough terrain. If Stig Blomqvist can win gruelling rally stages in it, there is a good chance it'll get you to Aunt Maude's house should the snow fall. Best of all, the warbling 5-cylinder soundtrack will let relatives know you've arrived.
Saab 900 Turbo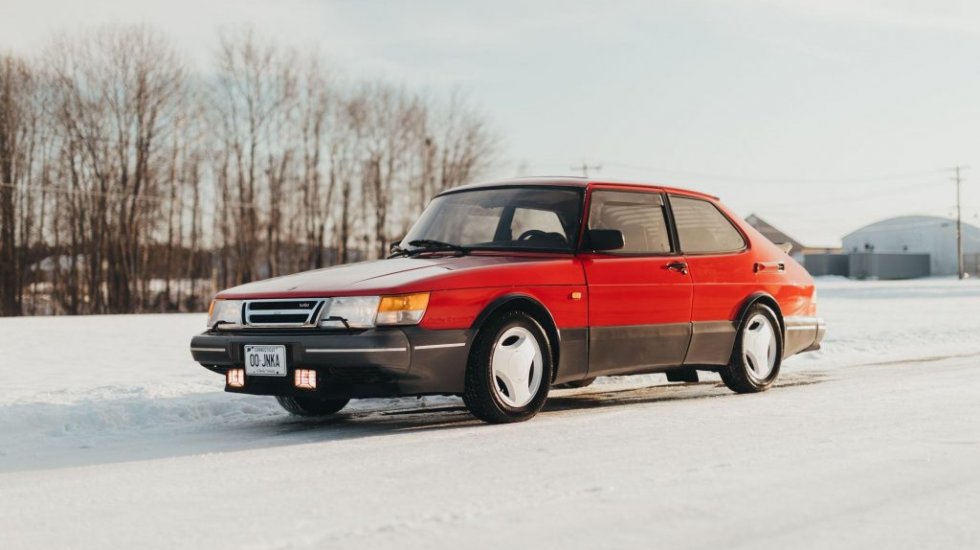 Made for Swedish winters, the 900 is at home in minus temperatures. Fit a set of winter tyres, warm up the turbocharger and fill the vast boot with gifts and food. The Saab 900 may not be 4WD, but the Swedes know how to build a car for snowy conditions, and pioneered road car turbocharging.
Range Rover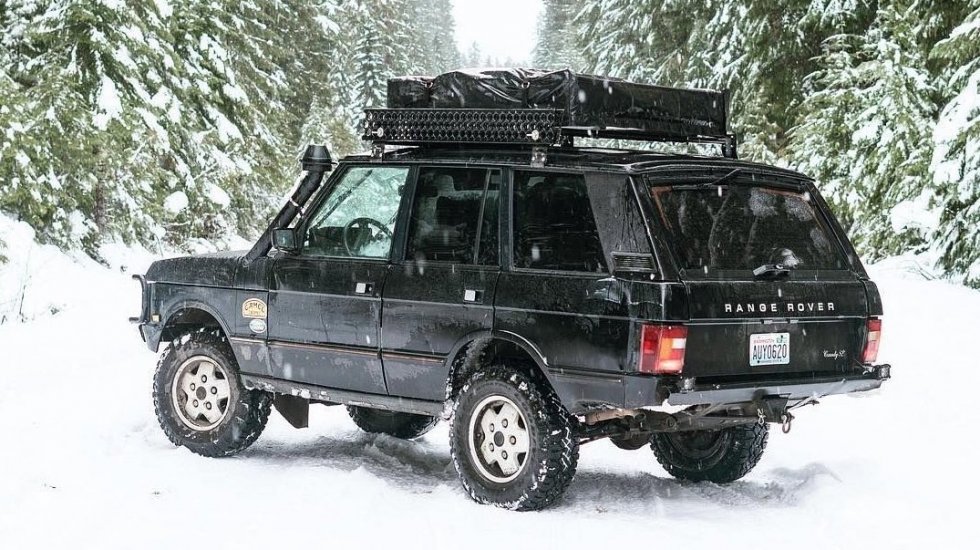 Choose any variant you like; they'll all suit you well. But for this we'll choose the original 'Classic'. Arguably, arriving in an original 3.9 V8 Vogue, leather clad, packed with the whole family (and dog) cuts more of a dash than any of the latest 4WD offerings, particularly in the snow. A true British icon.
Austin Mini Cooper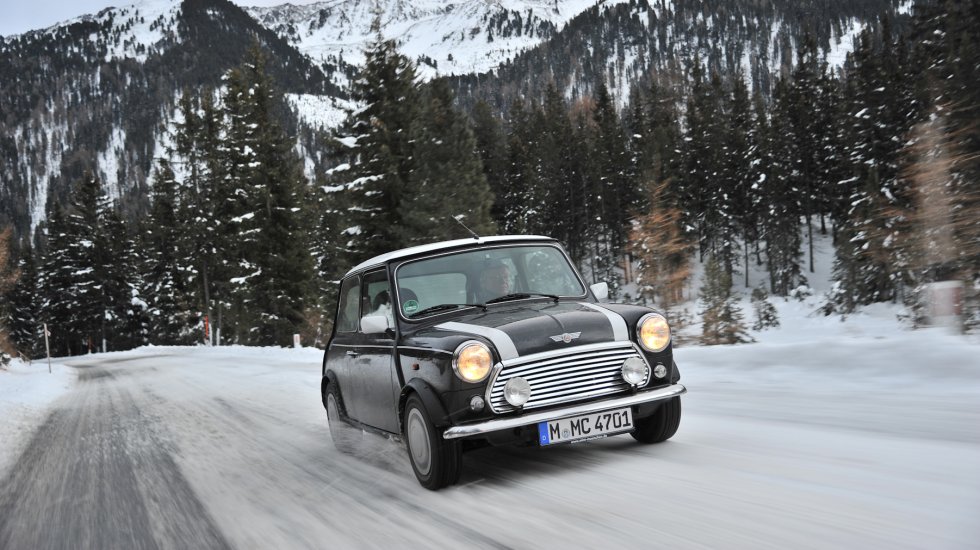 Light, fast, with room for four and honed on the rally stages of Monte Carlo. The Mini is unstoppable in the snow, makes every mile an adventure and the small boot means less expense on Christmas gifts. Go for the Cooper and you'll not regret it, but any original Mini will do. Chances are, you'll end up watching The Italian Job over Christmas anyway…
Porsche 911 (964) Carrera 4
Air-cooled, diminutive and with a rear-mounted flat-6, the 964 4-wheel-drive will provide a great way to travel across snow covered B-roads. The earlier 911s offer a more analogue feel than modern cars, mind you, so you'll still need your wits about you. Small kids can just about fit in the back, but perhaps this is best left for the adults to enjoy alone?
Ariel Nomad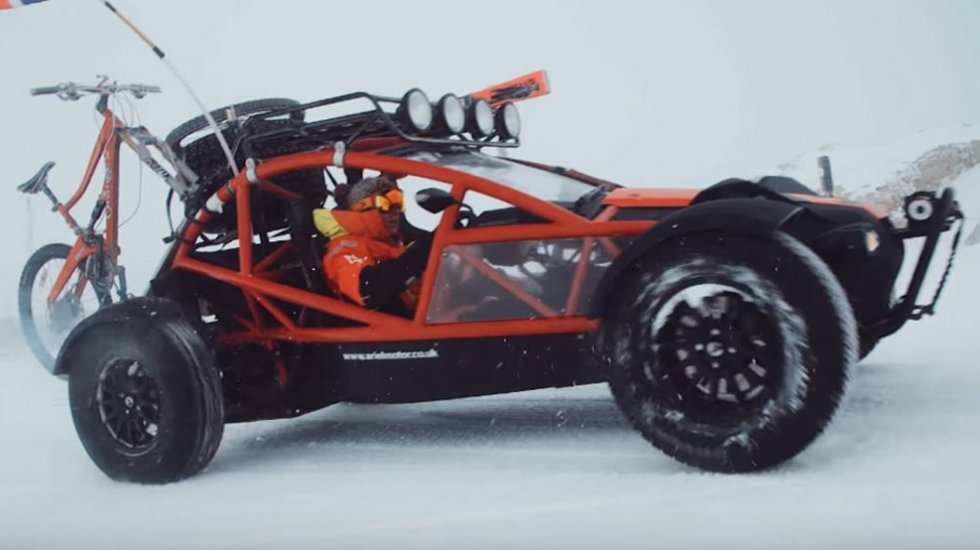 You'll be cold and wet when you arrive, and that fine wrapping paper may look a bit worse for wear too, but for pure snow thrills the Nomad is a superstar. Fast, loud and raucous, it's like arriving at home in the Tamiya remote control car your parents bought you all those years ago. Dad will be proud, though you'll need to wrap up warm for the experience.
Driving home or staying put, Windrush is luxury car storage built around you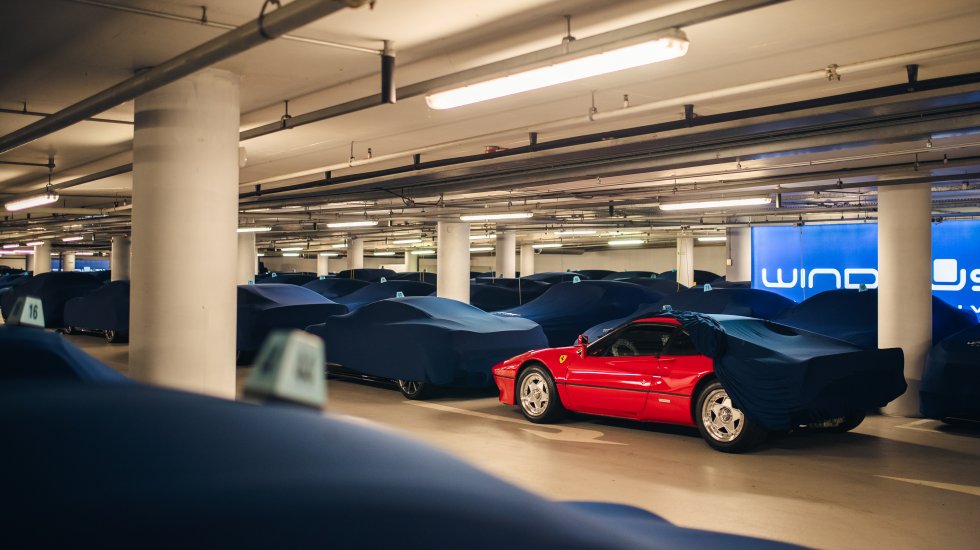 Christmas plans have a habit of changing, and at Windrush classic car storage, we're always ready to roll with the punches. If you're staying put, we'll give your car the ultimate home for winter, starting out with our famous twelve-step induction and looking after our long term car storage clients with tailored maintenance covering everything from fuelling to tyre pressure.
On the flipside, when a family gathering is suddenly on the cards halfway across the country, our prestige car storage team will get you on the road faster than our rivals. We keep all our cars in a constant 'ready' state, so however tight your itinerary, we're always able to hand you the keys.
All year round, Windrush classic car storage is the only choice. Get in touch with the team on info@windrushcarstorage.co.uk   
Here at Windrush classic car storage, we're all dreaming of a white Christmas. But if the white stuff does fall, what car should you load the family into to make the most celebrated trip of the year? From Rambo Lambos to plucky Pandas, our luxury car storage team chooses ten of the best. Fiat Panda 4×4 The original Panda 4×4 is almost unstoppable off-road and oozes coolness from every angle. Rising in value fast, the Panda is a 'buy now if you can' car, with certified classic status and go-anywhere ability. You may not get anywhere fast, but you'll be smiling all the way. Lamborghini LM002 The Rambo Lambo makes no apologies, with its huge road presence and equally huge 5.2 V12 (from the Countach no less) under the bonnet. No traffic jam will stop you, and nobody will get in your way – just make sure 'home' is close, as this car is in gallons per mile territory. Audi RS2 The humble Audi 80 was never a car to set the pulses racing, but when Audi sent an 80 Avant to Porsche it created the RS2. 4WD, 2.2 5-cylinder turbo engine (311 bhp) and a smattering of Porsche parts made it special and today it's the one of the most coveted fast estates – complete with the Quattro drivetrain that means snow won't stop you. BMW E30 325ix The E30 BMW 3-Series is already a car that enthusiasts will know and love. Small, agile, desirable and rear-wheel-drive it was the ultimate driving machine. The 325i had BMW's glorious 6-cylinder engine and the 'x' moniker added four-wheel-drive capability. Rare, but oh so desirable. Audi UR Quattro Developed for World Rally Championships the Quattro was born to perform in tough terrain. If Stig Blomqvist can win gruelling rally stages in it, there is a good chance it'll get you to Aunt Maude's house should the snow fall. Best of all, the warbling 5-cylinder soundtrack will let relatives know you've arrived. Saab 900 Turbo Made for Swedish winters, the 900 is at home in minus temperatures. Fit a set of winter tyres, warm up the turbocharger and fill the vast boot with gifts and food. The Saab 900 may not be 4WD, but the Swedes know how to build a car for snowy conditions, and pioneered road car turbocharging. Range Rover Choose any variant you like; they'll all suit you well. But for this we'll choose the original 'Classic'. Arguably, arriving in an original 3.9 V8 Vogue, leather clad, packed with the whole family (and dog) cuts more of a dash than any of the latest 4WD offerings, particularly in the snow. A true British icon. Austin Mini Cooper Light, fast, with room for four and honed on the rally stages of Monte Carlo. The Mini is unstoppable in the snow, makes every mile an adventure and the small boot means less expense on Christmas gifts. Go for the Cooper and you'll not regret it, but any original Mini will do. Chances are, you'll end up watching The Italian Job over Christmas anyway… Porsche 911 (964) Carrera 4 Air-cooled, diminutive and with a rear-mounted flat-6, the 964 4-wheel-drive will provide a great way to travel across snow covered B-roads. The earlier 911s offer a more analogue feel than modern cars, mind you, so you'll still need your wits about you. Small kids can just about fit in the back, but perhaps this is best left for the adults to enjoy alone? Ariel Nomad You'll be cold and wet when you arrive, and that fine wrapping paper may look a bit worse for wear too, but for pure snow thrills the Nomad is a superstar. Fast, loud and raucous, it's like arriving at home in the Tamiya remote control car your parents bought you all those years ago. Dad will be proud, though you'll need to wrap up warm for the experience. Driving home or staying put, Windrush is luxury car storage built around you Christmas plans have a habit of changing, and at Windrush classic car storage, we're always ready to roll with the punches. If you're staying put, we'll give your car the ultimate home for winter, starting out with our famous twelve-step induction and looking after our long term car storage clients with tailored maintenance covering everything from fuelling to tyre pressure. On the flipside, when a family gathering is suddenly on the cards halfway across the country, our prestige car storage team will get you on the road faster than our rivals. We keep all our cars in a constant 'ready' state, so however tight your itinerary, we're always able to hand you the keys. All year round, Windrush classic car storage is the only choice. Get in touch with the team on info@windrushcarstorage.co.uk