As the pound struggles against the dollar, US buyers are swooping in to take advantage. Alongside our classic car storage service, Windrush can use our HMRC Customs Warehouse status to help make long-distance buying easier.
All change
It's been a season of change for the United Kingdom, with shuffles in government and the monarchy, a money market in flux and taxation also on shifting sands. While these movements have caused pain for some, others see opportunities, with overseas buyers taking advantage of the varying strength of the pound to buy sought-after classics from the UK at a reduced rate.
In September, Hagerty reported it was seeing signs of increasing separation between the most expensive cars and the rest. Some of that was due to class disparities – the wealthy have the means and motivation to snap up expensive classics as a hedge against inflation and/or underperforming stocks, whereas middle-class car enthusiasts find themselves pinched affording the basics. But the market for top-tier classics tends to be global, and as the pound nosedived, Hagerty found that US collectors were increasingly snapping up cars from UK shores as investments.
This trend was apparent at 2022 auctions held at Goodwood, Hampton Court and Beaulieu when Hagerty found the number of American buyers, both in the room and seemingly bidding remotely, was unusually high. It's expected that US buying of high-quality British collector cars will continue.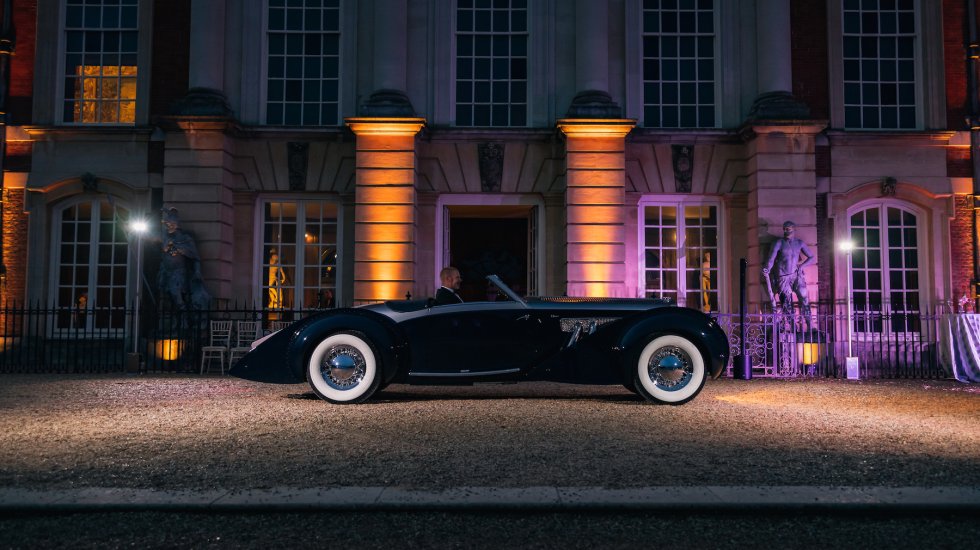 Vehicle imports and exports made easy
Alongside our classic car storage service, Windrush can take care of post-sale vehicle management for any overseas buyer, US or otherwise. Our specialist team can collect a vehicle directly from an auction, dealer or seller and transport back to the buyer's preferred Windrush location. In addition, if required, Windrush can also arrange for a pre-sale inspection. Once in our care, the car will be fully prepared and cared for, in readiness for whatever the buyer choses to do next, be it long-term storage, to keep the car ready to be enjoyed when in the UK, or to export back to the US when convenient.
Another service of note to buyers purchasing cars from overseas is the option to use the HMRC Customs Warehouse offered by Windrush Car Storage. This service offers the opportunity to delay payable duty and VAT on vehicle imports indefinitely, as long as the vehicle remains in the care of Windrush.
Provided the vehicle remains on Windrush premises, it will be exempt from the duty usually demanded when bringing a vehicle into the UK. Duty will only become payable when a vehicle leaves the Windrush Customs Warehouse to be registered and used within the UK on a permanent basis.
Meanwhile, duty and VAT will be waived entirely if a vehicle is subsequently re-exported after being cared for by Windrush. Just remember: to be eligible for this exemption, vehicles must be taken directly to Windrush when imported into the UK.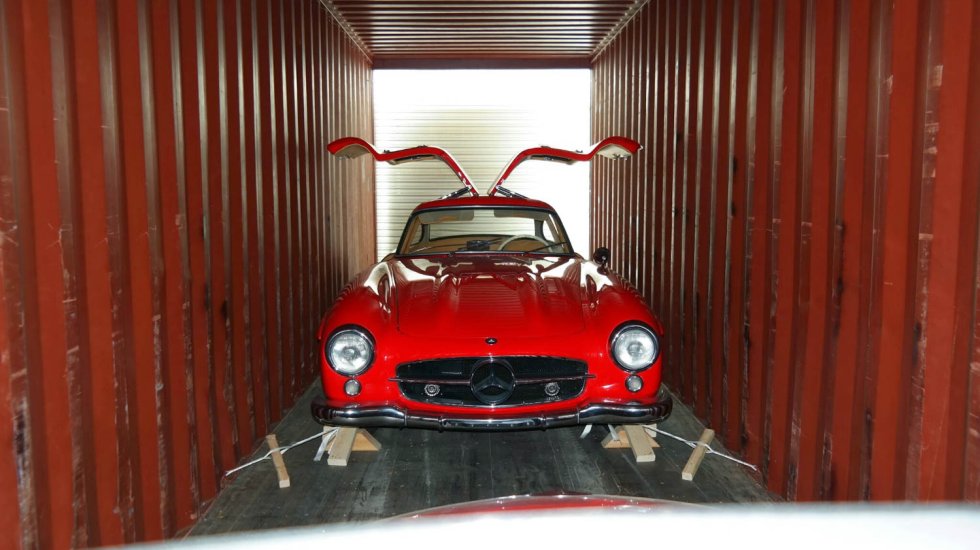 The safest long term car storage for investment vehicles
Whatever your plans for a given vehicle – business, pleasure, investment or enjoyment – it's vital to safeguard the value. That's where Windrush classic car storage is worth its weight in gold. At our twin facilities in London and the Cotswolds, we treat every vehicle with minute attention to detail, ensuring it's in the best possible condition for its next move.
Starting with our industry-renowned twelve-step induction process, followed by our custom maintenance programme, Windrush's prestige car storage solution is tailored to every vehicle we welcome.
To talk to Windrush about our luxury car storage service, HMRC Customs Warehouse or anything else, email us on info@windrushcarstorage.co.uk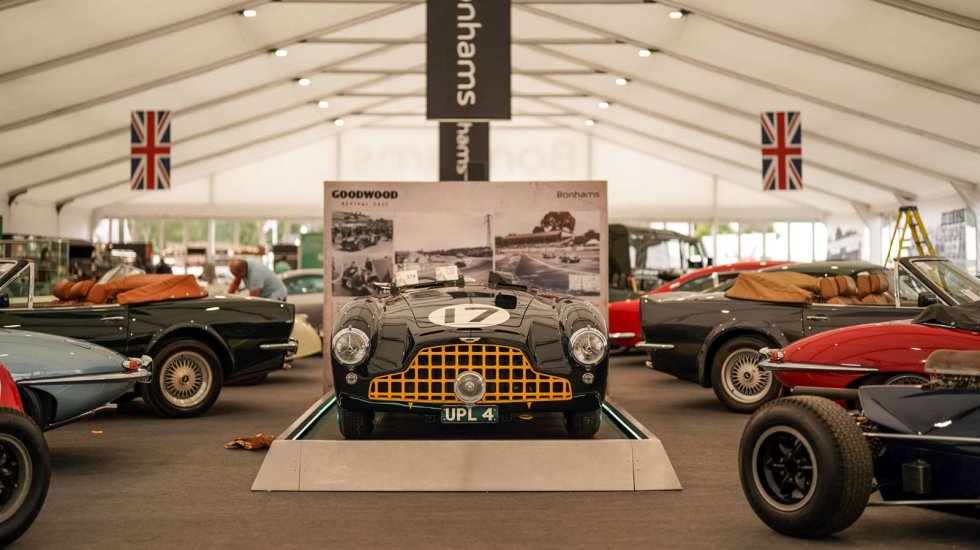 As the pound struggles against the dollar, US buyers are swooping in to take advantage. Alongside our classic car storage service, Windrush can use our HMRC Customs Warehouse status to help make long-distance buying easier. All change It's been a season of change for the United Kingdom, with shuffles in government and the monarchy, a money market in flux and taxation also on shifting sands. While these movements have caused pain for some, others see opportunities, with overseas buyers taking advantage of the varying strength of the pound to buy sought-after classics from the UK at a reduced rate. In September, Hagerty reported it was seeing signs of increasing separation between the most expensive cars and the rest. Some of that was due to class disparities – the wealthy have the means and motivation to snap up expensive classics as a hedge against inflation and/or underperforming stocks, whereas middle-class car enthusiasts find themselves pinched affording the basics. But the market for top-tier classics tends to be global, and as the pound nosedived, Hagerty found that US collectors were increasingly snapping up cars from UK shores as investments. This trend was apparent at 2022 auctions held at Goodwood, Hampton Court and Beaulieu when Hagerty found the number of American buyers, both in the room and seemingly bidding remotely, was unusually high. It's expected that US buying of high-quality British collector cars will continue. Vehicle imports and exports made easy Alongside our classic car storage service, Windrush can take care of post-sale vehicle management for any overseas buyer, US or otherwise. Our specialist team can collect a vehicle directly from an auction, dealer or seller and transport back to the buyer's preferred Windrush location. In addition, if required, Windrush can also arrange for a pre-sale inspection. Once in our care, the car will be fully prepared and cared for, in readiness for whatever the buyer choses to do next, be it long-term storage, to keep the car ready to be enjoyed when in the UK, or to export back to the US when convenient. Another service of note to buyers purchasing cars from overseas is the option to use the HMRC Customs Warehouse offered by Windrush Car Storage. This service offers the opportunity to delay payable duty and VAT on vehicle imports indefinitely, as long as the vehicle remains in the care of Windrush. Provided the vehicle remains on Windrush premises, it will be exempt from the duty usually demanded when bringing a vehicle into the UK. Duty will only become payable when a vehicle leaves the Windrush Customs Warehouse to be registered and used within the UK on a permanent basis. Meanwhile, duty and VAT will be waived entirely if a vehicle is subsequently re-exported after being cared for by Windrush. Just remember: to be eligible for this exemption, vehicles must be taken directly to Windrush when imported into the UK. The safest long term car storage for investment vehicles Whatever your plans for a given vehicle – business, pleasure, investment or enjoyment – it's vital to safeguard the value. That's where Windrush classic car storage is worth its weight in gold. At our twin facilities in London and the Cotswolds, we treat every vehicle with minute attention to detail, ensuring it's in the best possible condition for its next move. Starting with our industry-renowned twelve-step induction process, followed by our custom maintenance programme, Windrush's prestige car storage solution is tailored to every vehicle we welcome. To talk to Windrush about our luxury car storage service, HMRC Customs Warehouse or anything else, email us on info@windrushcarstorage.co.uk