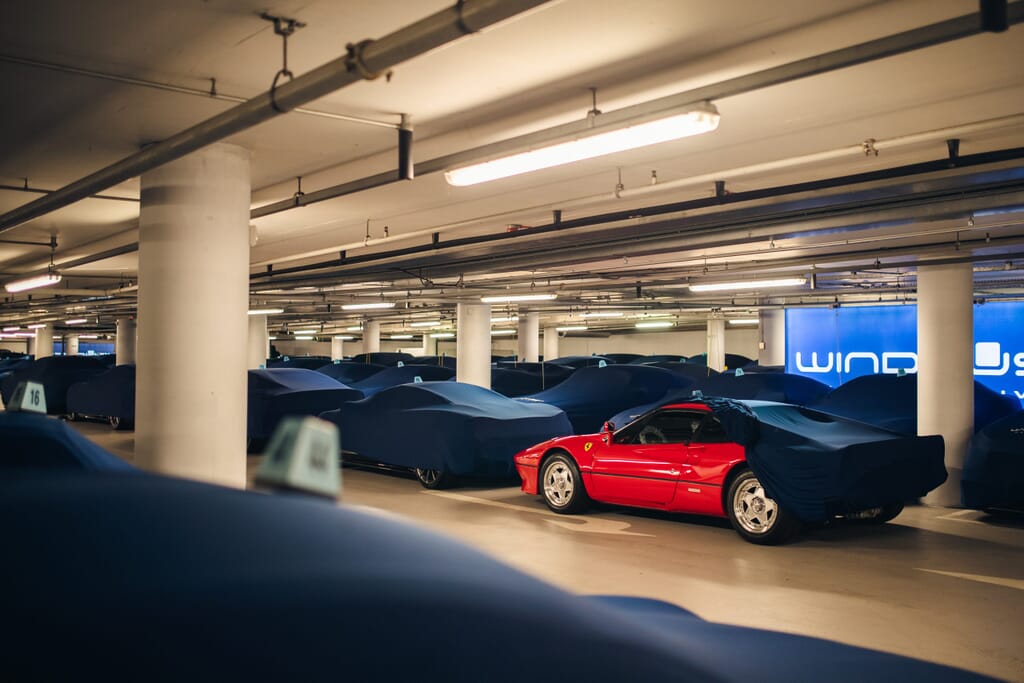 Windrush expands in central London with new state-of-the-art prestige car storage facility.
Expanded classic car storage in the heart of the capital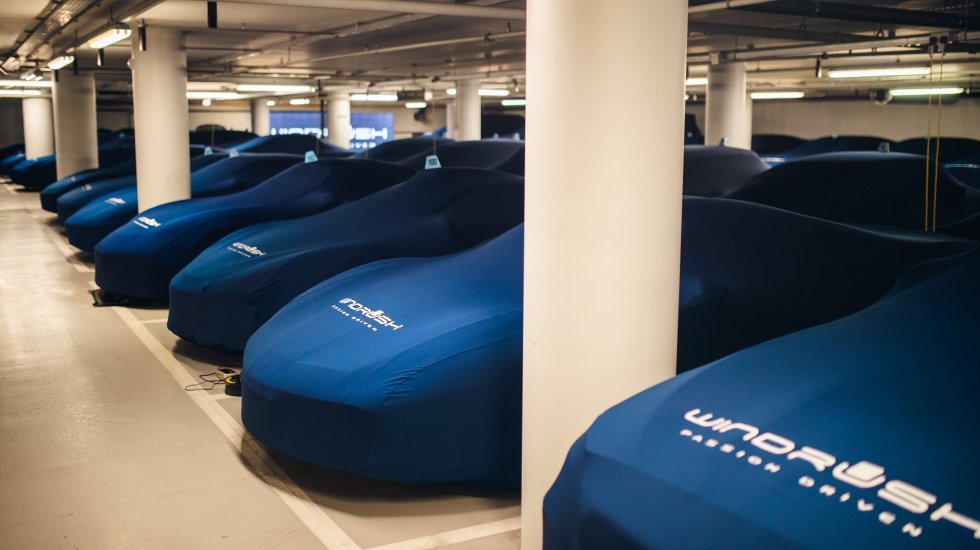 London may be calling you, as Windrush has expanded its facility in the capital to meet client demand, whilst also further enhancing its class-leading levels of client care and luxury car storage.
Windrush's new location (exact details are never divulged publicly) is just a short distance from the previous premises, offering unrivalled access and a genuinely convenient central London location.
Where the new site differs is in its size. Catering for up to 240 vehicles, it provides the finest levels of long term car storage in the city and will not only offer clients safe and secure car storage, but also present client lounge areas, working spaces and a true clubhouse look and feel.
State-of-the-art facilities for luxury car storage clients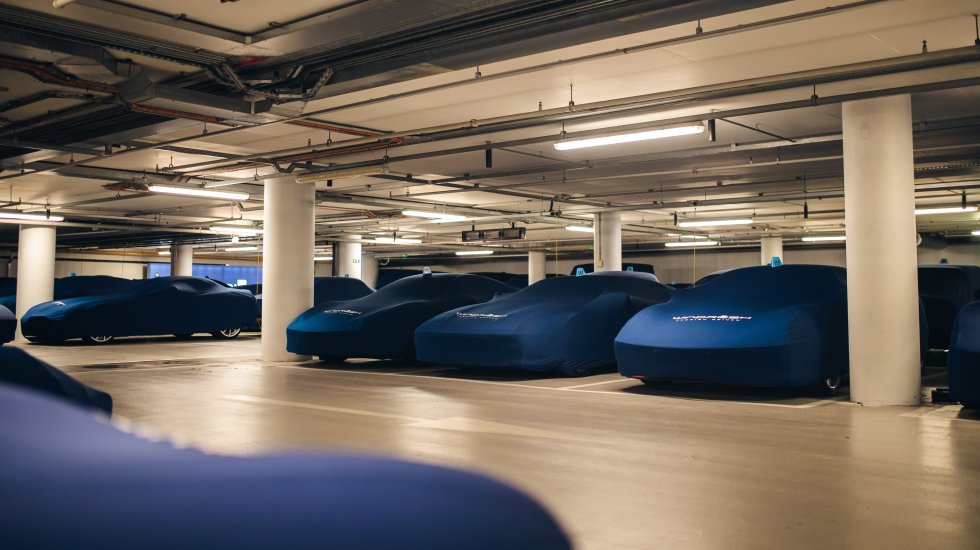 The Windrush London vehicle preparation zone has expanded from one bay to three, allowing expertly trained Windrush staff to prepare more vehicles for collection and storage than ever before. A dedicated 24/7 secure drop off area now takes 12 cars over the previous, providing Windrush long term car storage clients with the ultimate in convenience and round-the-clock access to their vehicles.
In addition, new specialist areas have been created to provide dedicated storage zones for EV and Hybrid vehicles as well as classic and vintage models where individual long term car storage needs may be different to other vehicles.
ISO-certified classic car storage & HMRC Customs Warehouse status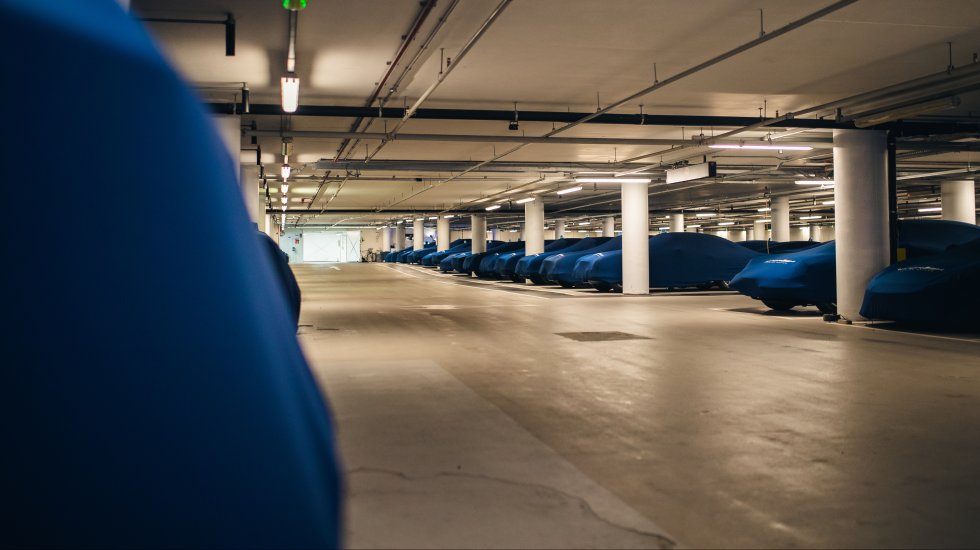 Since launch, Windrush has continually improved and enhanced its service levels earning coveted ISO9001 certification in the process. ISO status is awarded on several quality management principles including strong customer focus, motivation and implication of top management, a process-driven approach and continual business improvement.
Windrush London is also an officially recognised HMRC Customs Warehouse, enabling Windrush to offer the only HMRC specialist vehicle Customs Warehouse within central London. This highly sought-after status offers the opportunity to delay payable duty and VAT on vehicle imports indefinitely. For as long as the vehicle remains in the care of Windrush, it will be exempt from duty usually demanded when bringing a vehicle into the UK, a situation that has heightened since Brexit.
Duty will only become payable when a vehicle leaves the Windrush Customs Warehouse to be driven and used within the UK on a permanent basis. Duty and VAT will be waived entirely if a vehicle is subsequently re-exported after being cared for by Windrush. To be eligible for this exemption, vehicles must be taken directly to Windrush when imported into the UK.
Prestige car storage with unrivalled attention to detail
Windrush founder Tim Earnshaw said: "Providing the highest levels of service to our clients is of paramount importance to me and the wider Windrush team. Our London operation is busy 24 hours a day, and our new premises allows us to effectively manage, and care for, more cars than ever before, with high levels of customer service, thanks to our enhanced preparation areas and larger 24h access zones. I started my career in F1 hospitality and my fascination with attention to detail ensures the ultimate in client satisfaction, and whatever we are asked to do, the answer is always yes."
Get in touch to learn more about our classic car storage solutions. The Windrush team is ready to hear from you on info@windrushcarstorage.co.uk
Windrush expands in central London with new state-of-the-art prestige car storage facility. Expanded classic car storage in the heart of the capital London may be calling you, as Windrush has expanded its facility in the capital to meet client demand, whilst also further enhancing its class-leading levels of client care and luxury car storage. Windrush's new location (exact details are never divulged publicly) is just a short distance from the previous premises, offering unrivalled access and a genuinely convenient central London location. Where the new site differs is in its size. Catering for up to 240 vehicles, it provides the finest levels of long term car storage in the city and will not only offer clients safe and secure car storage, but also present client lounge areas, working spaces and a true clubhouse look and feel. State-of-the-art facilities for luxury car storage clients The Windrush London vehicle preparation zone has expanded from one bay to three, allowing expertly trained Windrush staff to prepare more vehicles for collection and storage than ever before. A dedicated 24/7 secure drop off area now takes 12 cars over the previous, providing Windrush long term car storage clients with the ultimate in convenience and round-the-clock access to their vehicles. In addition, new specialist areas have been created to provide dedicated storage zones for EV and Hybrid vehicles as well as classic and vintage models where individual long term car storage needs may be different to other vehicles. ISO-certified classic car storage & HMRC Customs Warehouse status Since launch, Windrush has continually improved and enhanced its service levels earning coveted ISO9001 certification in the process. ISO status is awarded on several quality management principles including strong customer focus, motivation and implication of top management, a process-driven approach and continual business improvement. Windrush London is also an officially recognised HMRC Customs Warehouse, enabling Windrush to offer the only HMRC specialist vehicle Customs Warehouse within central London. This highly sought-after status offers the opportunity to delay payable duty and VAT on vehicle imports indefinitely. For as long as the vehicle remains in the care of Windrush, it will be exempt from duty usually demanded when bringing a vehicle into the UK, a situation that has heightened since Brexit. Duty will only become payable when a vehicle leaves the Windrush Customs Warehouse to be driven and used within the UK on a permanent basis. Duty and VAT will be waived entirely if a vehicle is subsequently re-exported after being cared for by Windrush. To be eligible for this exemption, vehicles must be taken directly to Windrush when imported into the UK. Prestige car storage with unrivalled attention to detail Windrush founder Tim Earnshaw said: "Providing the highest levels of service to our clients is of paramount importance to me and the wider Windrush team. Our London operation is busy 24 hours a day, and our new premises allows us to effectively manage, and care for, more cars than ever before, with high levels of customer service, thanks to our enhanced preparation areas and larger 24h access zones. I started my career in F1 hospitality and my fascination with attention to detail ensures the ultimate in client satisfaction, and whatever we are asked to do, the answer is always yes." Get in touch to learn more about our classic car storage solutions. The Windrush team is ready to hear from you on info@windrushcarstorage.co.uk