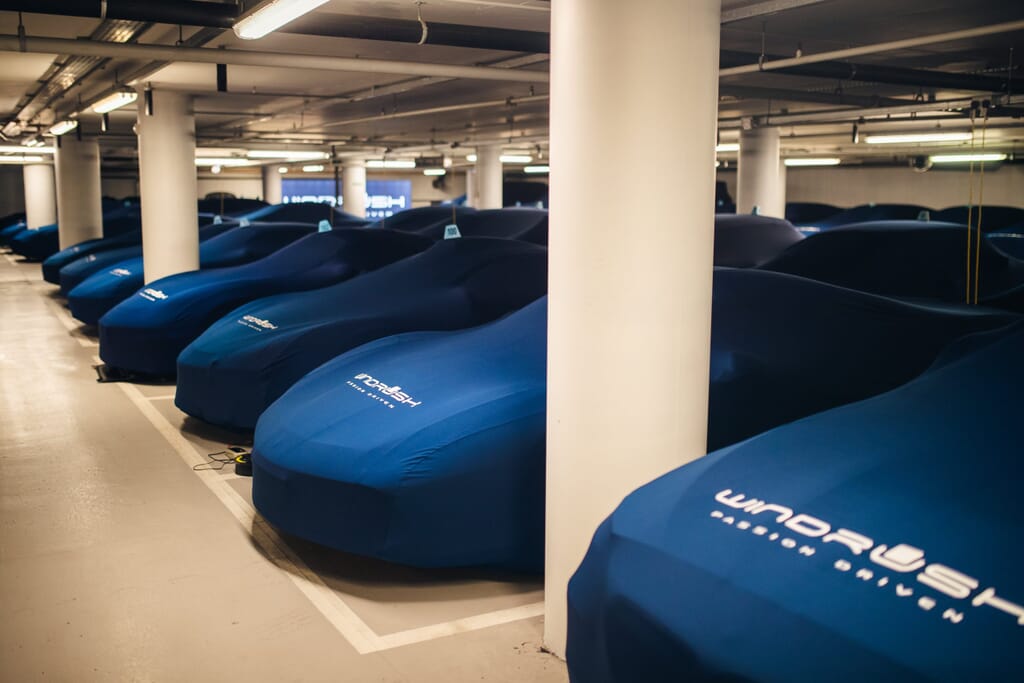 At Windrush classic car storage, our clients entrust us with some of the most valuable and cherished vehicles in the UK. There are responsibilities that go along with that – and one of the most important differences between Windrush and others in our sector is our attitude to security.
Committed to our clients' security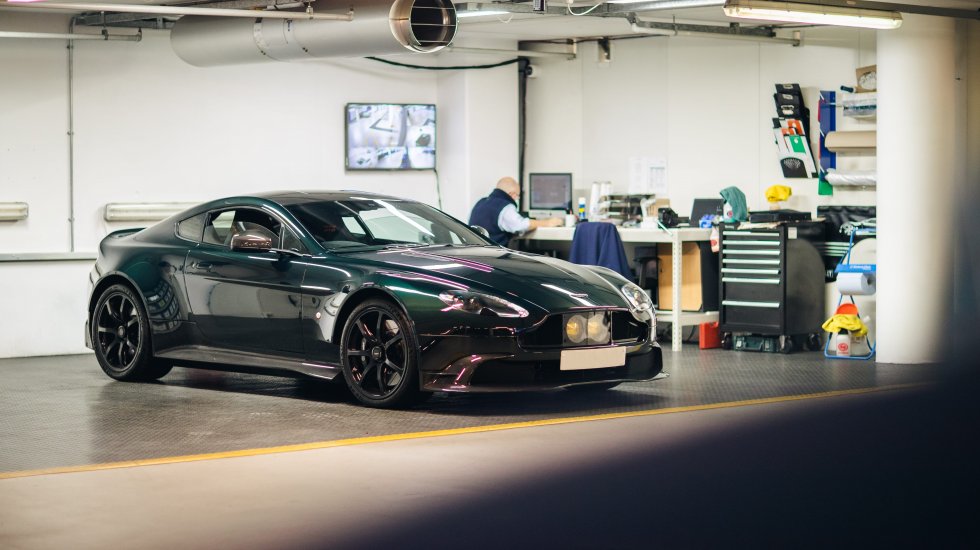 It goes without saying that Windrush's long term car storage locations offer the most advanced protection in the world, from cutting-edge alarm systems to 24/7 monitoring by security experts. But while much of our team's reputation is built on the extra care we take – from our twelve-step induction process to our ongoing maintenance programme – sometimes it's what we don't do that makes all the difference.
Enjoying cars is a sociable pursuit and at Windrush, we're as proud of our friendly attitude as our storage expertise. As our regular clients will agree, we believe in a personal touch that goes far beyond a transaction. At the same time, we know it's vital to the security of our prestige car storage facilities to keep a little distance between ourselves and the outside world.
Flying below the radar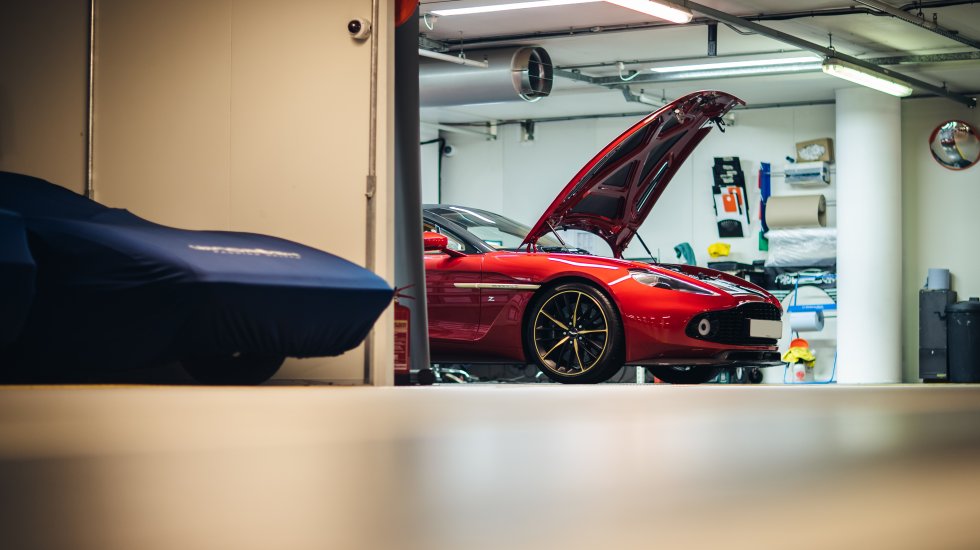 Take our social media channels. We're very careful about what we post. No clues as to our exact location. No photos that show entry and exit points. No trumpeting about the celebrity supercar that's just arrived or close-ups of the security features within our facilities. We're private, we're understated, we're discreet – and that's a big part of what gives our clients peace of mind.
Even when we're offline, we chose discretion over fanfare. Some people may wonder why we don't arrange coffee morning meet-ups, host car clubs or – despite many requests – arrange tours of our long term car storage facilities. Others ask why we don't have an onsite café for fellow car-lovers to drop by and talk torque.
Again, it's not down to being unfriendly or antisocial. But the truth is, by making Windrush practically invisible to everyone but our clients, we can ensure the safety of the cars whose care we stake our reputation on. The fewer people who know where we are and what we do, the better. That's why you won't even find an address on our website – we only reveal our exact location in London and the Cotswolds once you become a client.
A classic car storage team built on trust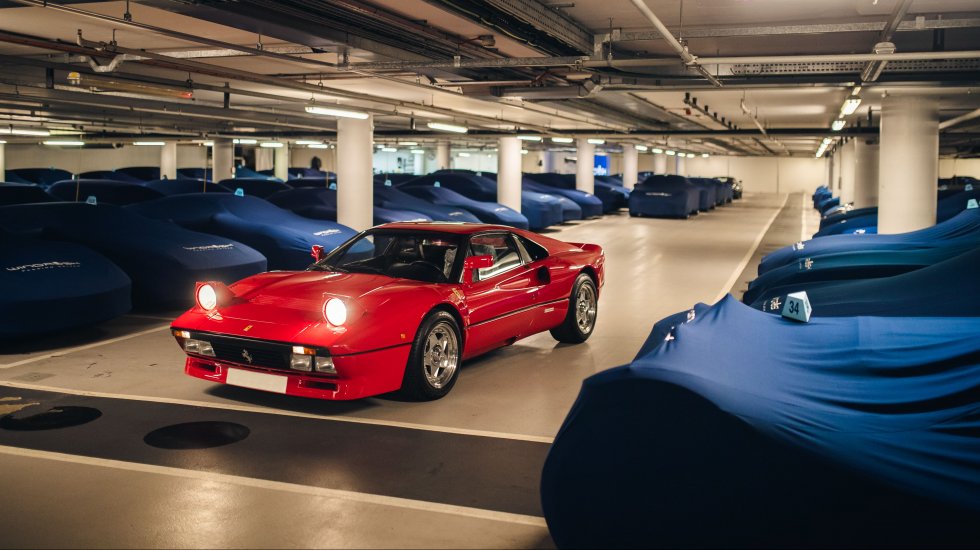 That discretion-led philosophy even extends to the Windrush team. We're proud to have a loyal and trusted in-house team, most of which have been with us for many years. Should we need the assistance of a specialist third party, we limit our contractors to a closed circle of trusted and carefully vetted specialists who have worked with us for many years and understand our need for discretion.
Keeping the UK's finest cars safe is our passion and our business. That might not always allow us to be the loudest voice in the car community. But rest assured that when you bring your vehicle to Windrush's classic car storage, you'll find the warmest welcome in the business.
The Windrush long term car storage team is waiting to hear from you. Drop us a line on info@windrushcarstorage.co.uk
At Windrush classic car storage, our clients entrust us with some of the most valuable and cherished vehicles in the UK. There are responsibilities that go along with that – and one of the most important differences between Windrush and others in our sector is our attitude to security. Committed to our clients' security It goes without saying that Windrush's long term car storage locations offer the most advanced protection in the world, from cutting-edge alarm systems to 24/7 monitoring by security experts. But while much of our team's reputation is built on the extra care we take – from our twelve-step induction process to our ongoing maintenance programme – sometimes it's what we don't do that makes all the difference. Enjoying cars is a sociable pursuit and at Windrush, we're as proud of our friendly attitude as our storage expertise. As our regular clients will agree, we believe in a personal touch that goes far beyond a transaction. At the same time, we know it's vital to the security of our prestige car storage facilities to keep a little distance between ourselves and the outside world. Flying below the radar Take our social media channels. We're very careful about what we post. No clues as to our exact location. No photos that show entry and exit points. No trumpeting about the celebrity supercar that's just arrived or close-ups of the security features within our facilities. We're private, we're understated, we're discreet – and that's a big part of what gives our clients peace of mind. Even when we're offline, we chose discretion over fanfare. Some people may wonder why we don't arrange coffee morning meet-ups, host car clubs or – despite many requests – arrange tours of our long term car storage facilities. Others ask why we don't have an onsite café for fellow car-lovers to drop by and talk torque. Again, it's not down to being unfriendly or antisocial. But the truth is, by making Windrush practically invisible to everyone but our clients, we can ensure the safety of the cars whose care we stake our reputation on. The fewer people who know where we are and what we do, the better. That's why you won't even find an address on our website – we only reveal our exact location in London and the Cotswolds once you become a client. A classic car storage team built on trust That discretion-led philosophy even extends to the Windrush team. We're proud to have a loyal and trusted in-house team, most of which have been with us for many years. Should we need the assistance of a specialist third party, we limit our contractors to a closed circle of trusted and carefully vetted specialists who have worked with us for many years and understand our need for discretion. Keeping the UK's finest cars safe is our passion and our business. That might not always allow us to be the loudest voice in the car community. But rest assured that when you bring your vehicle to Windrush's classic car storage, you'll find the warmest welcome in the business. The Windrush long term car storage team is waiting to hear from you. Drop us a line on info@windrushcarstorage.co.uk