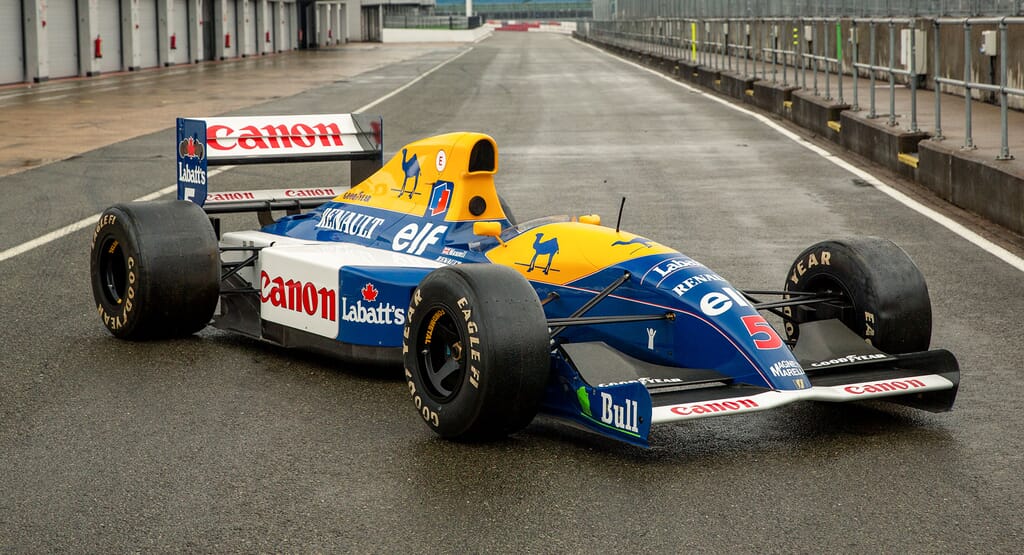 Formula 1 has been the pinnacle of motorsport since the 1940s, becoming ever faster and more extreme as the years went by. Today F1 is a moving circus, and while some say the racing is not what it used to be, you cannot ignore the talents of any F1 driver, nor the technological masterpieces in which they race.
Here, the Windrush classic car storage team chooses our 10 greatest F1 cars of all time. Needless to say, as our founder Tim Earnshaw used to work in Formula 1, it's a subject very close to our hearts.
Lotus 72
The Lotus 72 was designed by Maurice Philippe and Colin Chapman for the 1970 Formula 1 season and featured a naturally aspirated V8 with over 440 hp. Used by Lotus from 1970 to 1975, the team won three Constructors' Championships and two Drivers' Championships. This included 20 race wins and 39 podiums.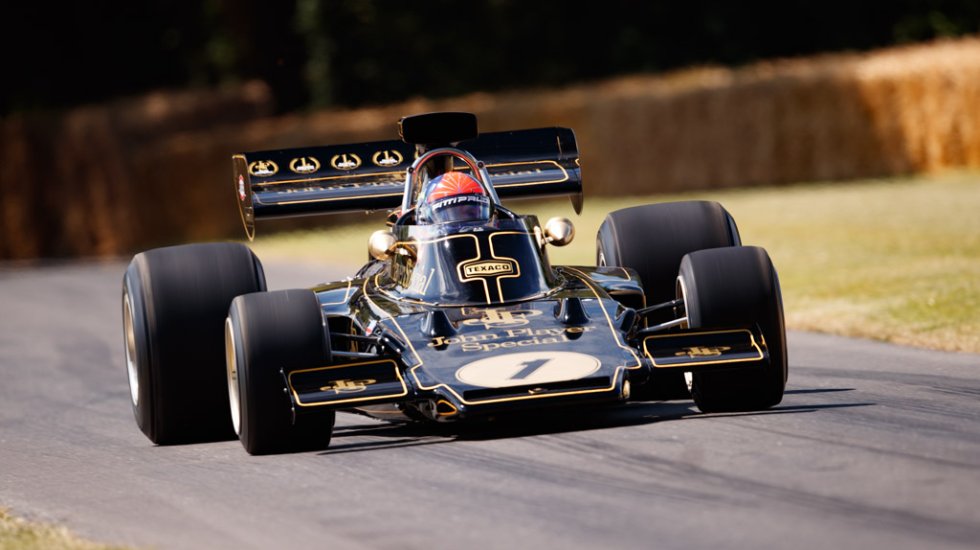 Ferrari Tipo 500
The Ferrari Tipo 500 was designed by Aurelio Lampredi and won two Drivers' Championships and two Constructors' Championships. The Ferrari featured a tubular frame, double-wishbone suspension in the front and De Dion axle suspension in the rear and was fitted with a Lampredi L4 engine.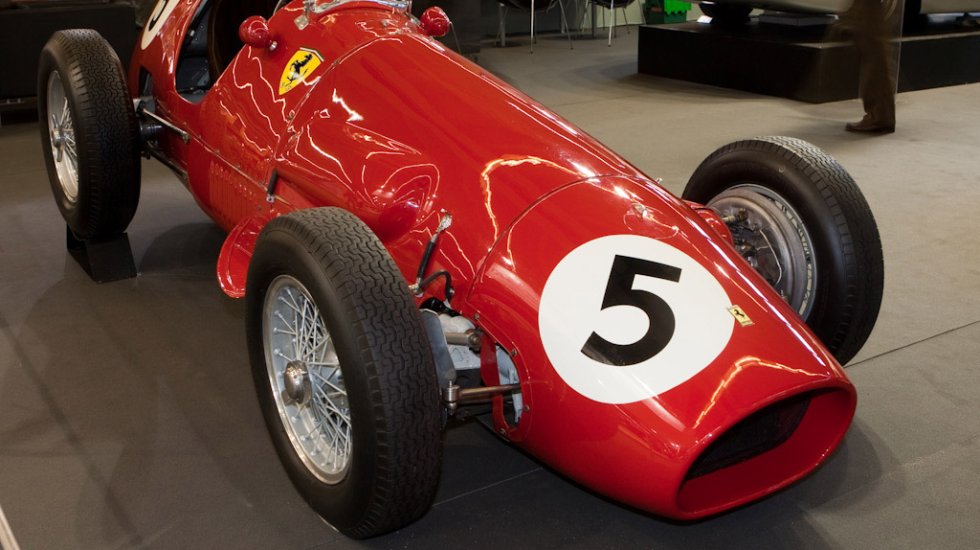 Benetton B195
Designed by Formula 1 legend Ross Brawn, the Benetton B195 won the 1995 Formula 1 World Championship. Powered by a Renault V10 engine with over 675 hp at over 15,000 rpm. Famous for taking Michael Schumacher to his first-ever Drivers' World Championship title in 1995, the car won 11 of its 17 races, with 4 pole positions and 8 fastest lap awards.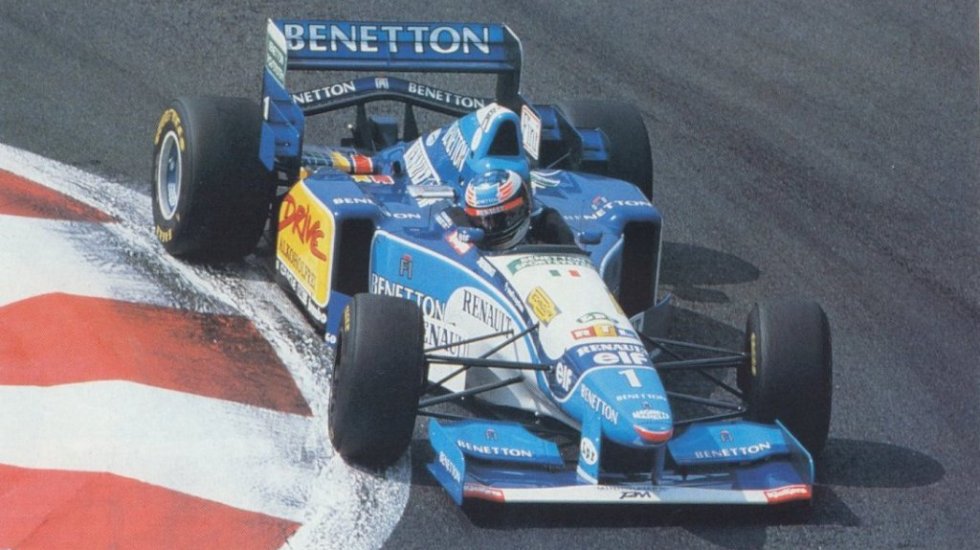 McLaren-Honda MP4/4
The McLaren MP4/4 is one of the most successful cars in McLaren's Formula 1 history. The McLaren MP4/4 was fitted with a turbocharged V6 engine producing 700 hp at 12,000 rpm and was driven by both Alain Prost and Ayrton Senna.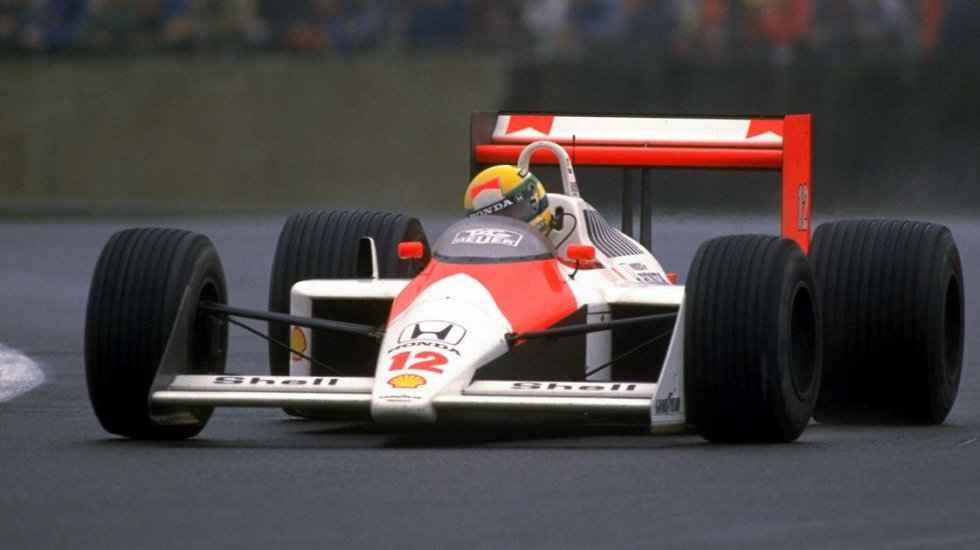 Ferrari F2002
The Ferrari F2002 was designed and manufactured by Scuderia Ferrari Marlboro for the 2002 season of the Formula 1 World Championship, using a naturally aspirated V10 producing 835 hp at 17,000 rpm. The F2002 recorded 15 race wins, 28 podiums, 11 pole positions, and 15 fastest lap awards during the 2002 and 2003 seasons.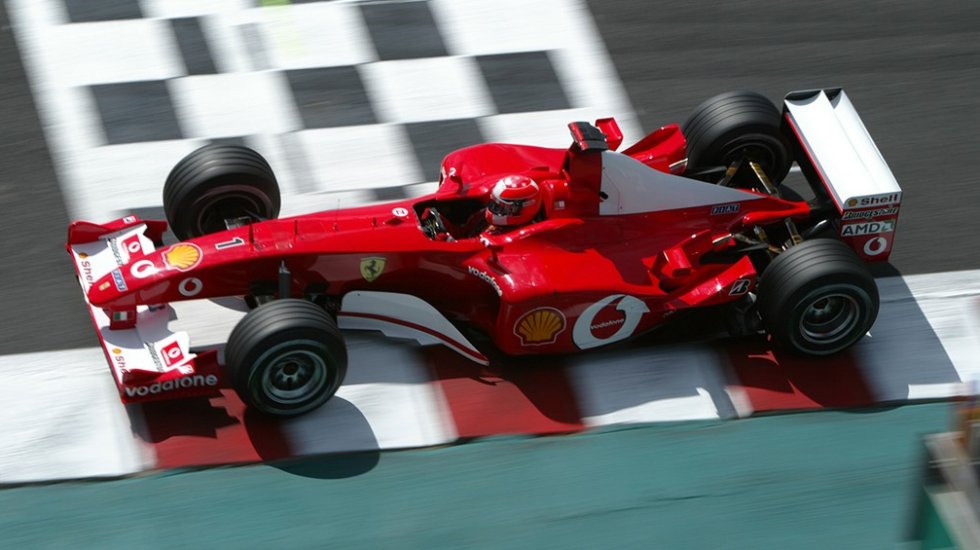 Williams FW14/B
The FW14/B competed in the 1992 Formula 1 season, driven by Mansell, and took the 1992 Drivers' Championship by winning a record-breaking 9 races during the season. Powered by a Renault V10 engine with 700hp at 12,000 rpm, the car also featured active suspension in the 1992 season.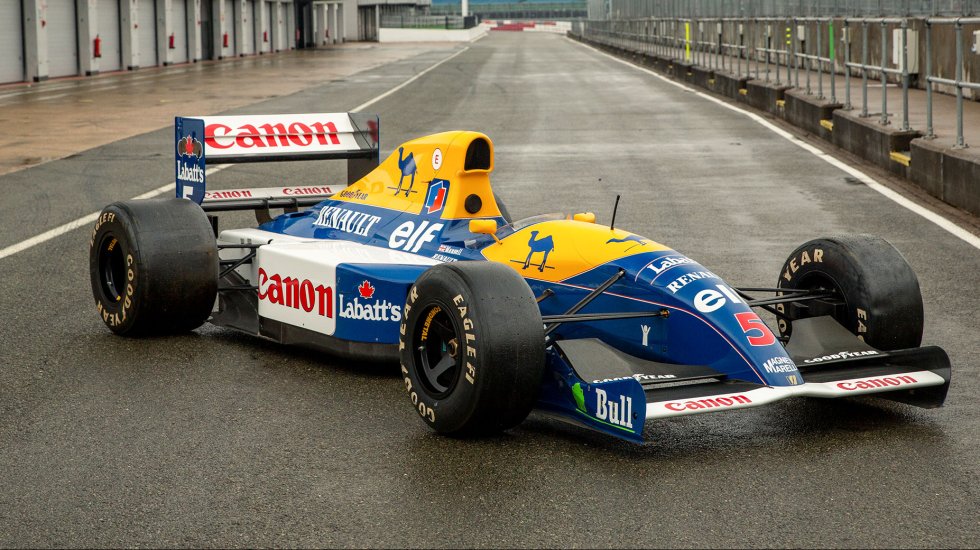 Mercedes-AMG W11 EQ Performance
The Mercedes W11 took the F1 grid by storm with a turbo-hybrid engine along with a host of new motorsport technology. Mercedes had also developed a dual axis steering system (DAS) for the 2020 F1 season which allowed for more grip and resulted in a seriously dominant performance in the 2020 season driven by Lewis Hamilton.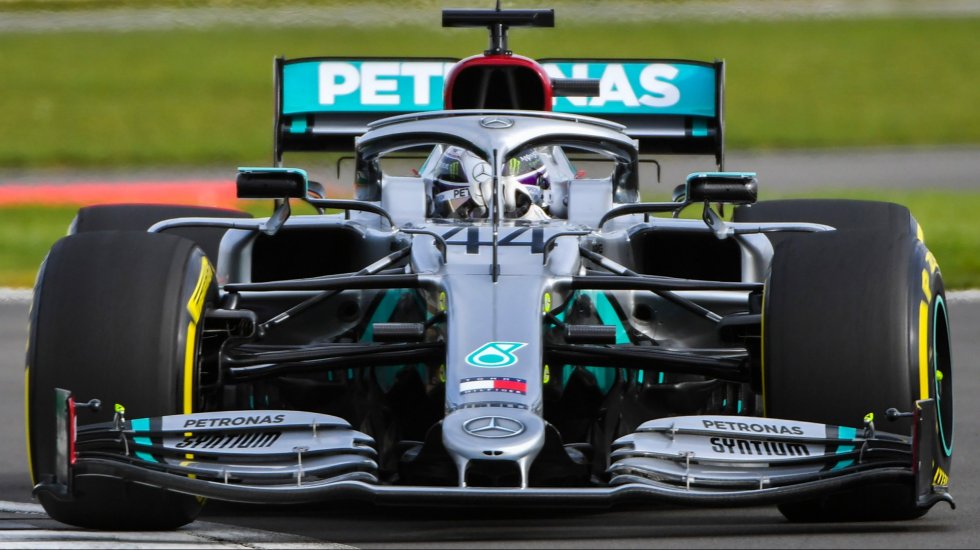 Brawn BGP 001
The Brawn BGP 001 featured a Mercedes-Benz naturally aspirated V8 with 750 hp engine and while that unit was designed for a number of cars, it was made more effective by Brawn's dynamic aerodynamic package. This helped Jenson Button to his only Drivers' Championship and the team to their first and only Constructors' Championship title.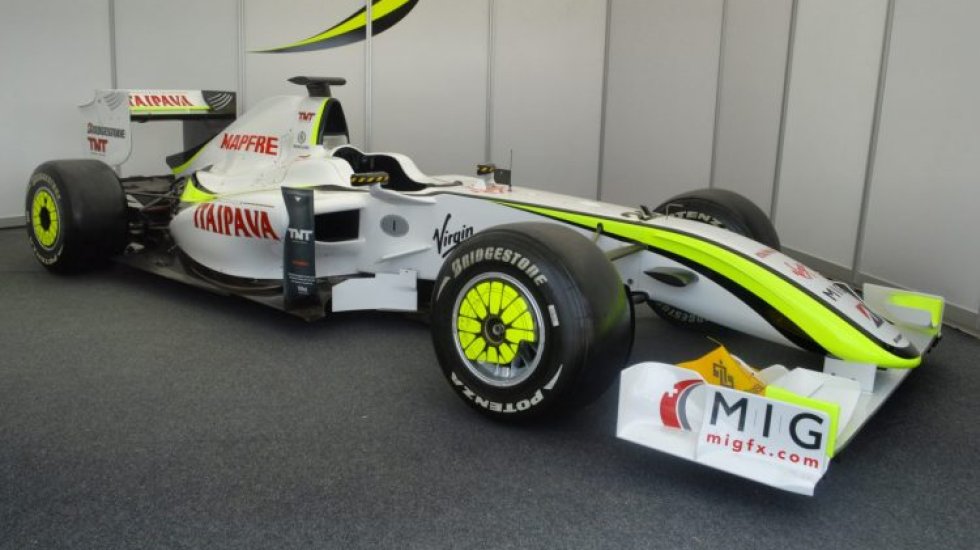 Red Bull RB9
The RB9 was manufactured to compete in the 2013 Formula 1 season and featured a 750 hp Renault engine. The 2013 Formula 1 season was a development battle between teams, but Vettel won 9 Grand Prix races in the RB9 to secure his 4th World Championship in a row.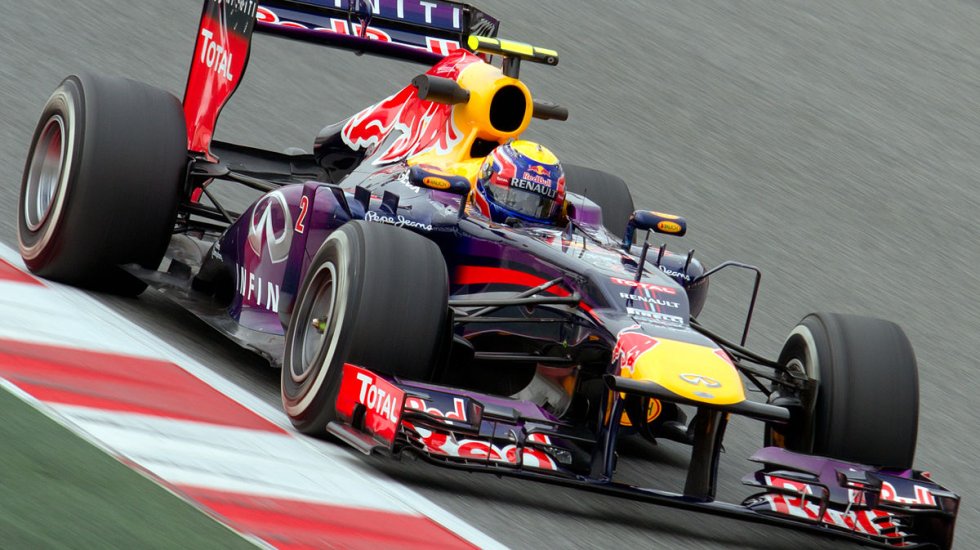 Mercedes F1 W07 Hybrid
The W05 was the first-ever Championship-winning Mercedes-Benz. Designed by some of the greatest F1 engineers, the W05 was the first hybrid-powered F1 car from Mercedes with a 1.6 Hybrid V6 producing over 800 hp along with an electric motor and ERS system. The car won 16 of 19 races, with 11 of them being 1-2 finishes by Hamilton and Rosberg. In total, the W05 achieved 16 wins, 31 podiums, 18 pole positions, and 12 fastest lap awards. This makes it one of the most dominant and successful F1 cars in history.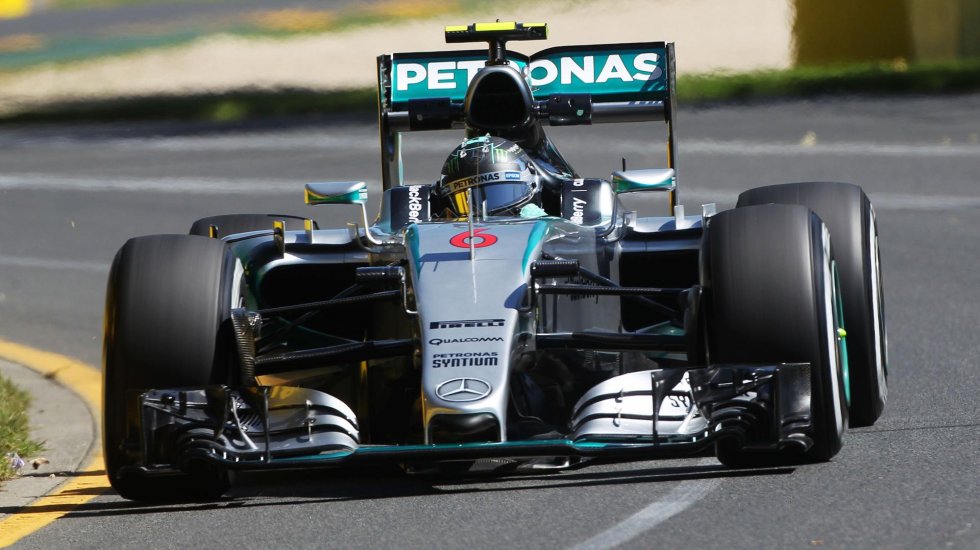 The winning formula for classic car storage
Given that Windrush owner Tim Earnshaw enjoyed a successful career in F1, it shouldn't surprise you that our long term car storage service is good enough for the professionals. But you don't have to be a Grand Prix winner to use Windrush – we pride ourselves on offering the same attention to detail to everyone who visits our prestige car storage facilities in central London and the Cotswolds.
The Windrush difference is clear to see, from the moment we start the famous twelve-step induction that considers everything from fluids to tyre PSI, right through to the ongoing maintenance programme that makes us the UK's leading long term car storage solution.
From youngtimers to oldtimer classic cars, Windrush's luxury car storage is ideal for every vehicle. Get in touch with the team on info@windrushcarstorage.co.uk
Formula 1 has been the pinnacle of motorsport since the 1940s, becoming ever faster and more extreme as the years went by. Today F1 is a moving circus, and while some say the racing is not what it used to be, you cannot ignore the talents of any F1 driver, nor the technological masterpieces in which they race. Here, the Windrush classic car storage team chooses our 10 greatest F1 cars of all time. Needless to say, as our founder Tim Earnshaw used to work in Formula 1, it's a subject very close to our hearts. Lotus 72 The Lotus 72 was designed by Maurice Philippe and Colin Chapman for the 1970 Formula 1 season and featured a naturally aspirated V8 with over 440 hp. Used by Lotus from 1970 to 1975, the team won three Constructors' Championships and two Drivers' Championships. This included 20 race wins and 39 podiums. Ferrari Tipo 500 The Ferrari Tipo 500 was designed by Aurelio Lampredi and won two Drivers' Championships and two Constructors' Championships. The Ferrari featured a tubular frame, double-wishbone suspension in the front and De Dion axle suspension in the rear and was fitted with a Lampredi L4 engine. Benetton B195 Designed by Formula 1 legend Ross Brawn, the Benetton B195 won the 1995 Formula 1 World Championship. Powered by a Renault V10 engine with over 675 hp at over 15,000 rpm. Famous for taking Michael Schumacher to his first-ever Drivers' World Championship title in 1995, the car won 11 of its 17 races, with 4 pole positions and 8 fastest lap awards. McLaren-Honda MP4/4 The McLaren MP4/4 is one of the most successful cars in McLaren's Formula 1 history. The McLaren MP4/4 was fitted with a turbocharged V6 engine producing 700 hp at 12,000 rpm and was driven by both Alain Prost and Ayrton Senna. Ferrari F2002 The Ferrari F2002 was designed and manufactured by Scuderia Ferrari Marlboro for the 2002 season of the Formula 1 World Championship, using a naturally aspirated V10 producing 835 hp at 17,000 rpm. The F2002 recorded 15 race wins, 28 podiums, 11 pole positions, and 15 fastest lap awards during the 2002 and 2003 seasons. Williams FW14/B The FW14/B competed in the 1992 Formula 1 season, driven by Mansell, and took the 1992 Drivers' Championship by winning a record-breaking 9 races during the season. Powered by a Renault V10 engine with 700hp at 12,000 rpm, the car also featured active suspension in the 1992 season. Mercedes-AMG W11 EQ Performance The Mercedes W11 took the F1 grid by storm with a turbo-hybrid engine along with a host of new motorsport technology. Mercedes had also developed a dual axis steering system (DAS) for the 2020 F1 season which allowed for more grip and resulted in a seriously dominant performance in the 2020 season driven by Lewis Hamilton. Brawn BGP 001 The Brawn BGP 001 featured a Mercedes-Benz naturally aspirated V8 with 750 hp engine and while that unit was designed for a number of cars, it was made more effective by Brawn's dynamic aerodynamic package. This helped Jenson Button to his only Drivers' Championship and the team to their first and only Constructors' Championship title. Red Bull RB9 The RB9 was manufactured to compete in the 2013 Formula 1 season and featured a 750 hp Renault engine. The 2013 Formula 1 season was a development battle between teams, but Vettel won 9 Grand Prix races in the RB9 to secure his 4th World Championship in a row. Mercedes F1 W07 Hybrid The W05 was the first-ever Championship-winning Mercedes-Benz. Designed by some of the greatest F1 engineers, the W05 was the first hybrid-powered F1 car from Mercedes with a 1.6 Hybrid V6 producing over 800 hp along with an electric motor and ERS system. The car won 16 of 19 races, with 11 of them being 1-2 finishes by Hamilton and Rosberg. In total, the W05 achieved 16 wins, 31 podiums, 18 pole positions, and 12 fastest lap awards. This makes it one of the most dominant and successful F1 cars in history. The winning formula for classic car storage Given that Windrush owner Tim Earnshaw enjoyed a successful career in F1, it shouldn't surprise you that our long term car storage service is good enough for the professionals. But you don't have to be a Grand Prix winner to use Windrush – we pride ourselves on offering the same attention to detail to everyone who visits our prestige car storage facilities in central London and the Cotswolds. The Windrush difference is clear to see, from the moment we start the famous twelve-step induction that considers everything from fluids to tyre PSI, right through to the ongoing maintenance programme that makes us the UK's leading long term car storage solution. From youngtimers to oldtimer classic cars, Windrush's luxury car storage is ideal for every vehicle. Get in touch with the team on info@windrushcarstorage.co.uk