At Windrush, we're big advocates for green car storage – in every sense of the word. Take a stroll through our long term car storage in London and the Cotswolds and you'll find environmentally conscious features throughout, right down to the solar panels that help keep our facilities ticking over.
More literally, too, nothing gets the Windrush team more excited than when we welcome a vehicle bearing the timeless green tint that evokes Britishness in excelsis. Here are our favourite marques and their green machines, chosen by the Windrush long term car storage team.
Bentley Old Number 10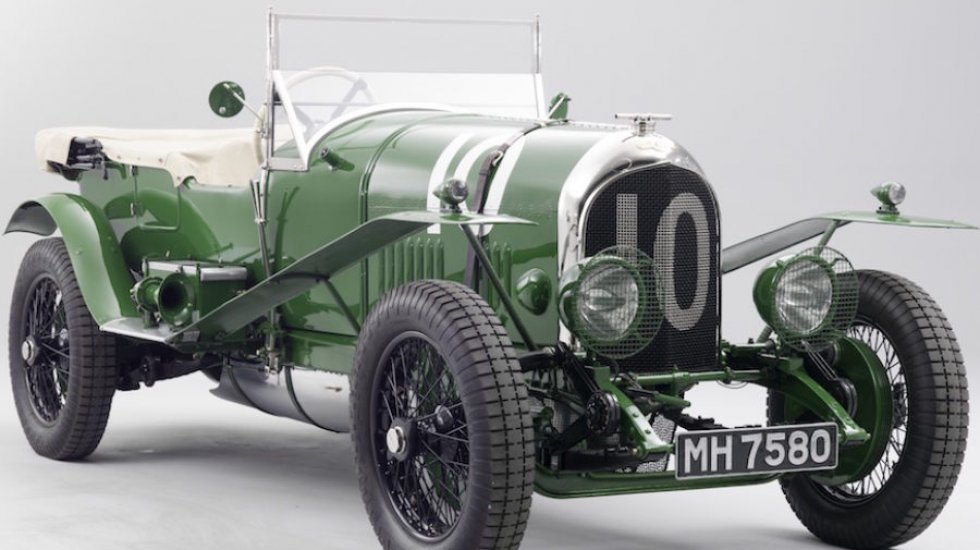 The immortal Old Number 10 was no slouch under the bonnet, equipped with a 'Supersports' engine that might have seen it triumph at Le Mans in 1925 (had it not run out of fuel). But it's that irresistible froggy finish that lives on in the memory – not the first car to take to the track in British Racing Green, perhaps, but undoubtedly one of the most iconic.
TVR Griffith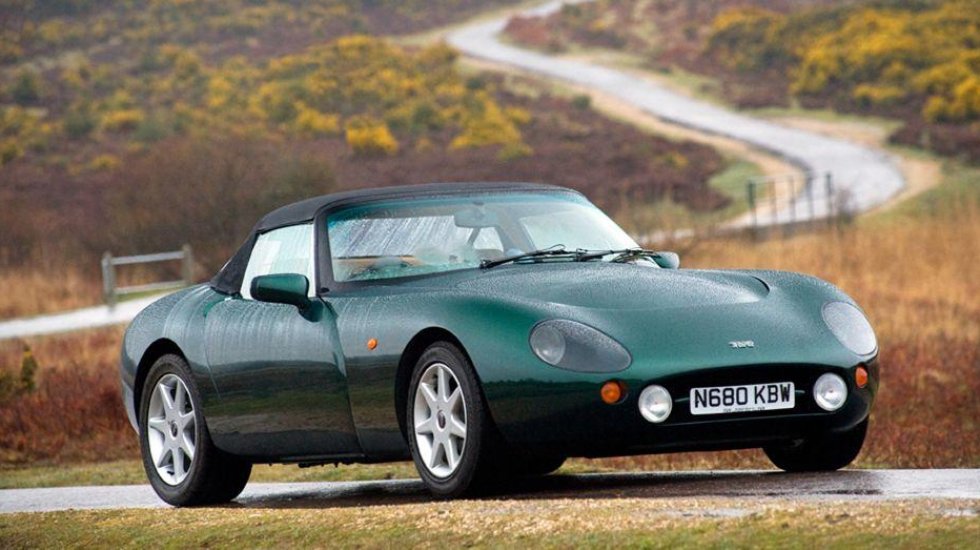 Fast, loud and over-engined, there's a thousand reasons to choose a British bruiser from the Blackpool-founded marque. TVR has long had a reputation for its gonzoid finishes – who can forget the dodgem-style flip paint available for the Sagaris and T350? – but for timeless class that won't go out of fashion, it has to be the Griffith in a classic racing green.
Ford 'Bullitt' Mustang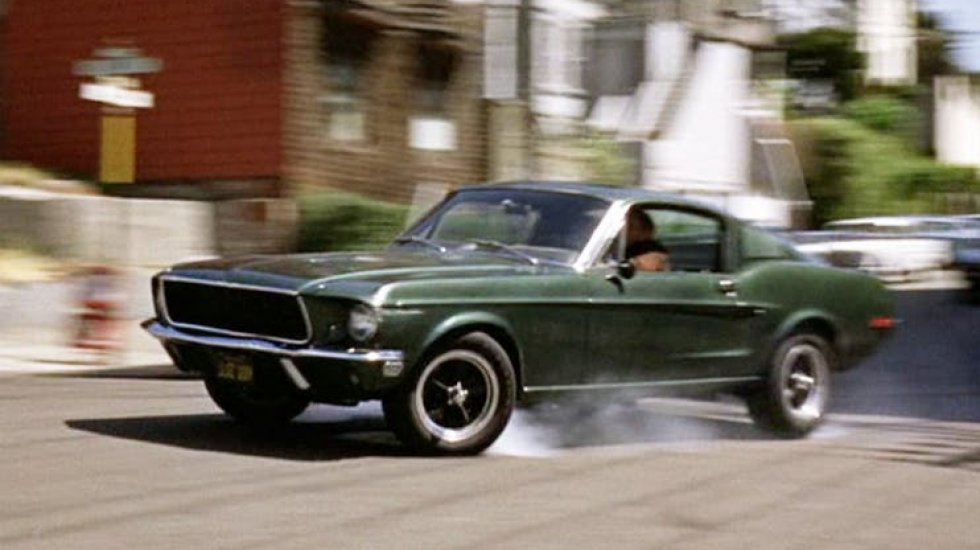 Steve McQueen was the undisputed King Of Cool, and his immortal chase through the streets of San Francisco in 1968's Bullitt was practically a one-man PR campaign for green cars. No wonder Evo's John Barker was frothing at the mouth when he was invited to test the 720bhp Bullitt Edition Mustang in June.
Ford Focus RS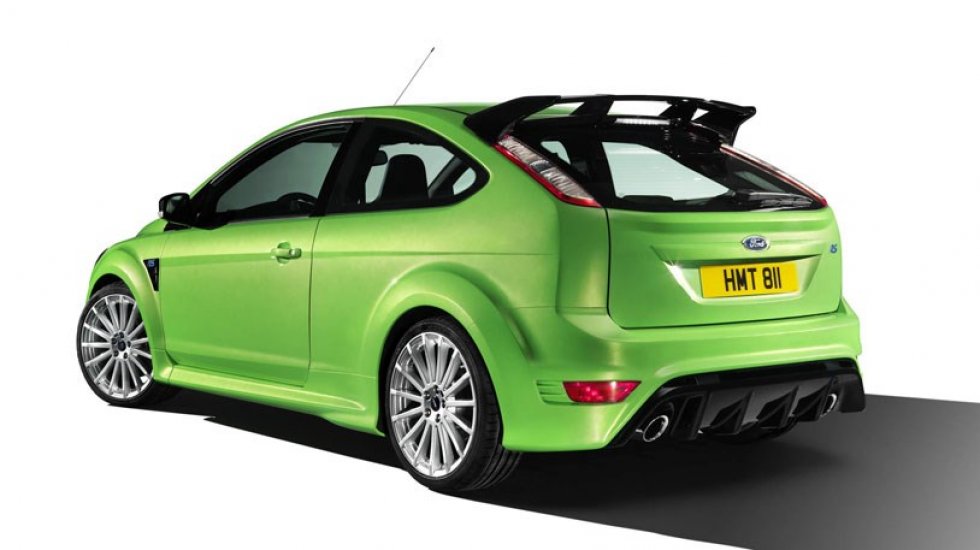 Offered in the most in-your-face of greens, this hooligan hot hatch was nicknamed 'Kermit', for obvious reasons. Back in 2016, when Burton Power Performance souped up an RS to an obnoxious 430bhp @ 7500rpm for a Brands Hatch track day, it was probably the world's fastest amphibian.
BMW E39 M5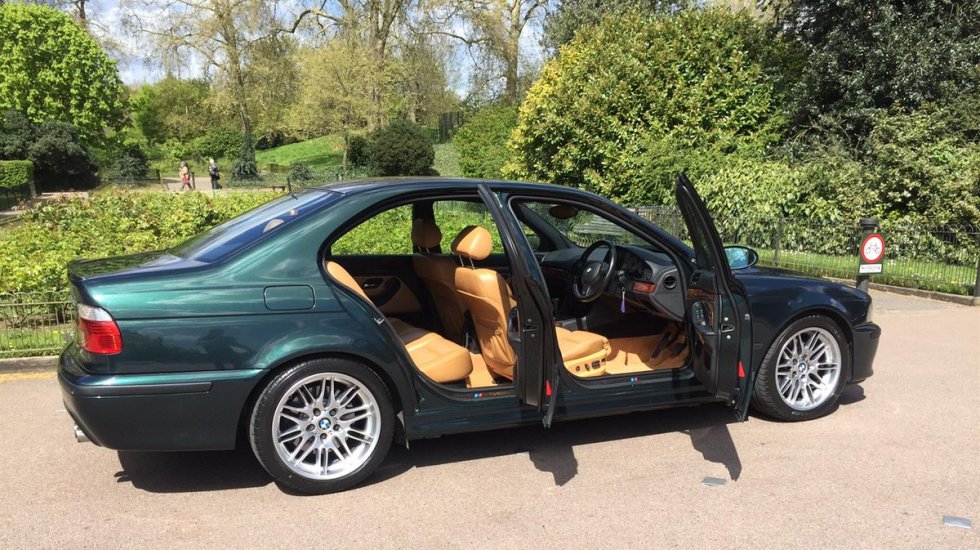 The stunning E39 M5 needs no introduction, but green was a BMW Individual paint option when new and an M car has never looked so classy.
McLaren 570GT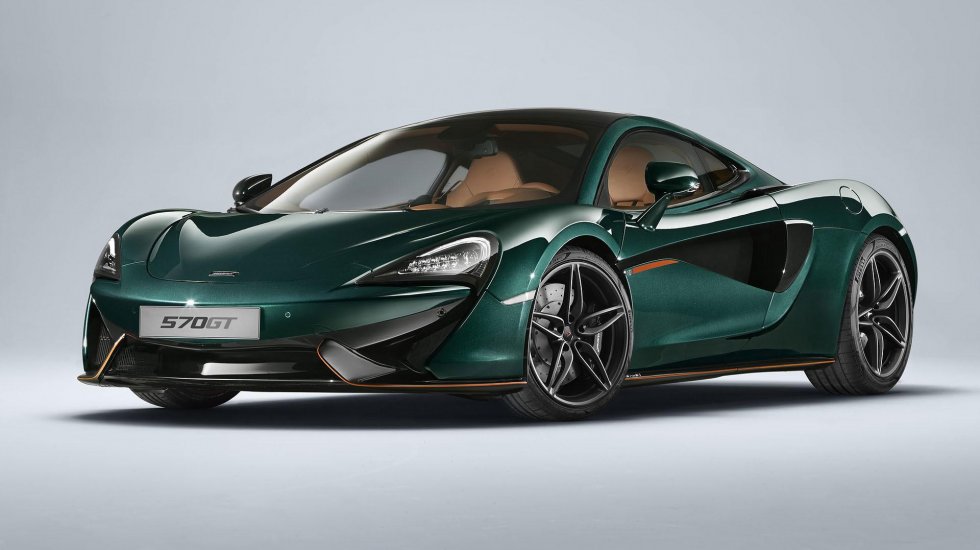 As the quintessential British motorsport marque, green is a no-brainer for the McLaren colour palette. There's not a supercar on its books that doesn't look more dashing with a splash of good old British racing – but the 570GT might be our favourite.
Ferrari LaFerrari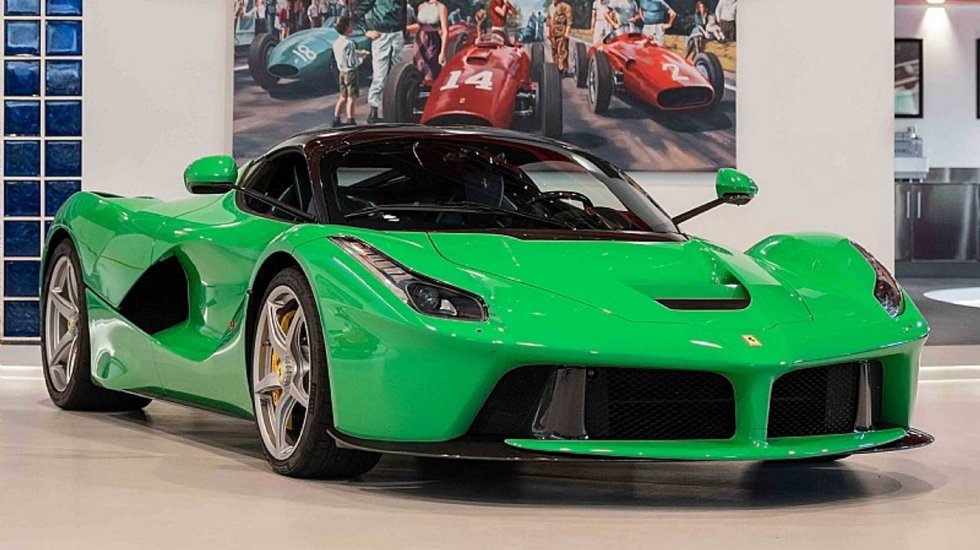 Officially, Ferrari never offered a green LaFerrari. But if you ask nicely, open an attaché case full of banknotes and remind them that you're an international pop star – as Jamiroquai's Jay Kay did back in 2014 – then the Italian marque will see what it can do. "I wanted to make a statement," explained Kay said. "It gives the car a uniqueness and it deserves it."
Land Rover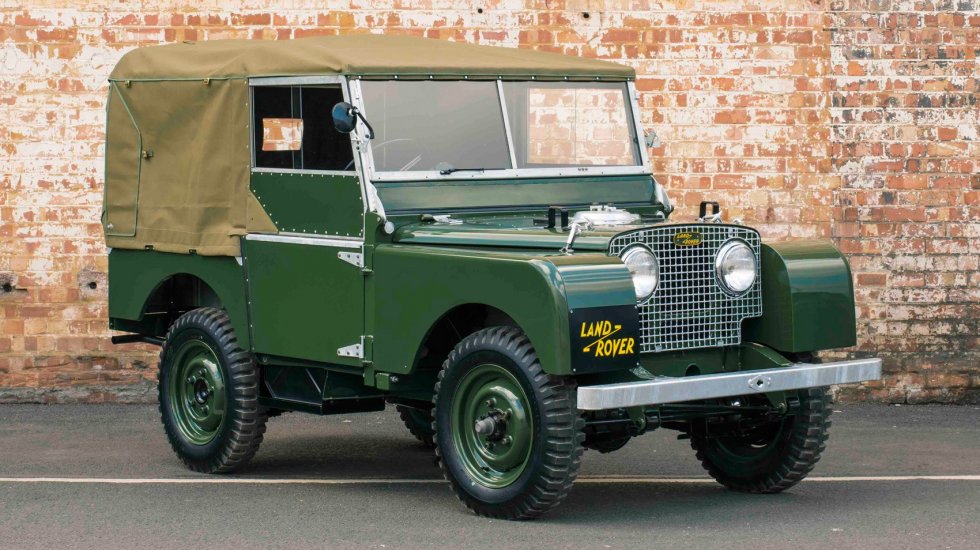 Rover's original Series 1 of 1948 was an open tribute to the WWII jeep, and more than a half-century later, charging through the country lanes of Britain in anything other than a green Landy is cultural sacrilege.
Jaguar D-Type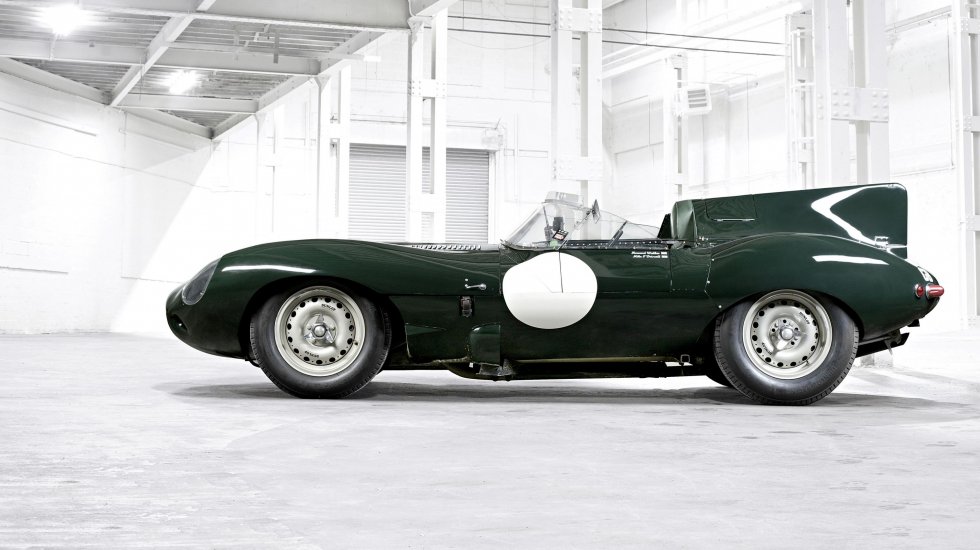 Launched in 1954, when the first example shipped to professional tennis player Curt Lincoln, the D-Type cut a dash with both its bottlenose silhouette and mouthwatering racing green finish. Quite simply, green is the colour for a D-Type, evoking impeccable race pedigree and perfectly complementing the flowing lines.
Ferrari F355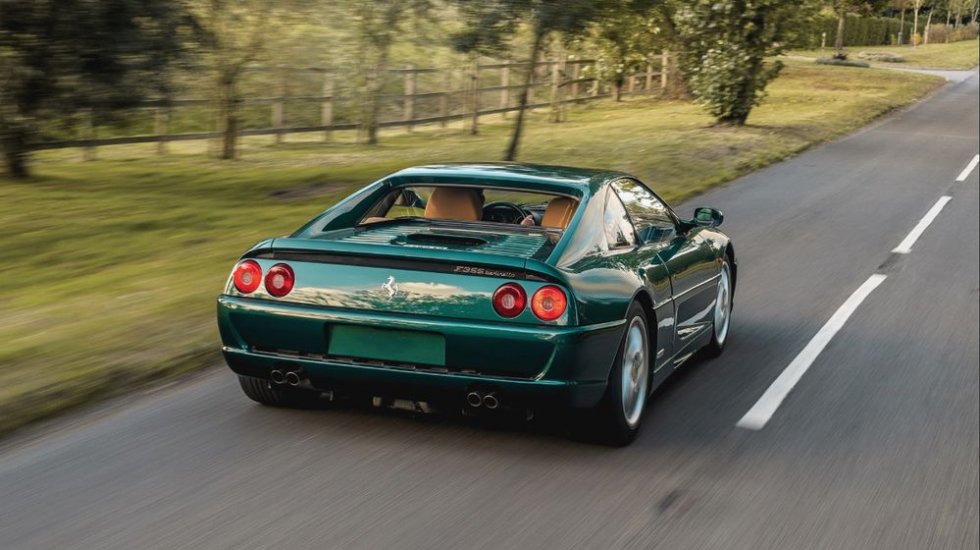 What a difference a shade makes. Finished in the traditional hot red, the F355 was a brash racer straight from the bedroom walls of a '90s teenager. Specify a green factory finish, on the other hand, and suddenly it became a sophisticated and demure gent-about-town.
Lamborghini Miura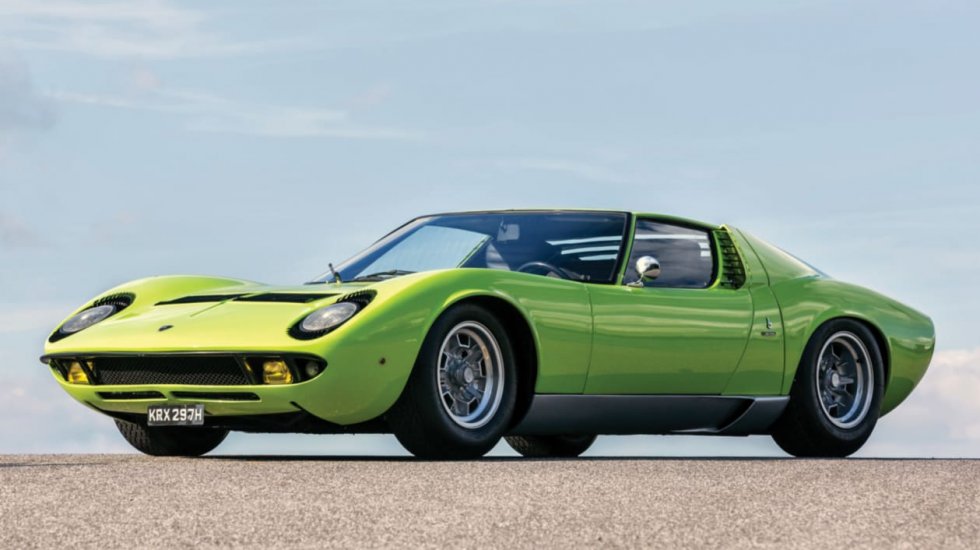 Arguably the first supercar, the Miura upped the 'look-at-me' factor further still with its wonderful lime green finish. For both the styling and the shade, eyeballs were out on stalks whenever it took to the tarmac.
Try Windrush's green car storage (whatever colour you drive)
At Windrush, we welcome a rainbow of vehicles to our long term car storage in London and the Cotswolds, but our ethos is always the same: to keep your pride and joy in the form of its life.
From the twelve-stage induction process that welcomes your car in style, to the ongoing maintenance schedule that means it's ready to drive out the moment you need it, this is prestige car storage done right.
Get in touch with the Windrush team to talk about our long term car storage service. We're ready to chat on info@windrushcarstorage.co.uk
At Windrush, we're big advocates for green car storage – in every sense of the word. Take a stroll through our long term car storage in London and the Cotswolds and you'll find environmentally conscious features throughout, right down to the solar panels that help keep our facilities ticking over. More literally, too, nothing gets the Windrush team more excited than when we welcome a vehicle bearing the timeless green tint that evokes Britishness in excelsis. Here are our favourite marques and their green machines, chosen by the Windrush long term car storage team. Bentley Old Number 10 The immortal Old Number 10 was no slouch under the bonnet, equipped with a 'Supersports' engine that might have seen it triumph at Le Mans in 1925 (had it not run out of fuel). But it's that irresistible froggy finish that lives on in the memory – not the first car to take to the track in British Racing Green, perhaps, but undoubtedly one of the most iconic. TVR Griffith Fast, loud and over-engined, there's a thousand reasons to choose a British bruiser from the Blackpool-founded marque. TVR has long had a reputation for its gonzoid finishes – who can forget the dodgem-style flip paint available for the Sagaris and T350? – but for timeless class that won't go out of fashion, it has to be the Griffith in a classic racing green. Ford 'Bullitt' Mustang Steve McQueen was the undisputed King Of Cool, and his immortal chase through the streets of San Francisco in 1968's Bullitt was practically a one-man PR campaign for green cars. No wonder Evo's John Barker was frothing at the mouth when he was invited to test the 720bhp Bullitt Edition Mustang in June. Ford Focus RS Offered in the most in-your-face of greens, this hooligan hot hatch was nicknamed 'Kermit', for obvious reasons. Back in 2016, when Burton Power Performance souped up an RS to an obnoxious 430bhp @ 7500rpm for a Brands Hatch track day, it was probably the world's fastest amphibian. BMW E39 M5 The stunning E39 M5 needs no introduction, but green was a BMW Individual paint option when new and an M car has never looked so classy. McLaren 570GT As the quintessential British motorsport marque, green is a no-brainer for the McLaren colour palette. There's not a supercar on its books that doesn't look more dashing with a splash of good old British racing – but the 570GT might be our favourite. Ferrari LaFerrari Officially, Ferrari never offered a green LaFerrari. But if you ask nicely, open an attaché case full of banknotes and remind them that you're an international pop star – as Jamiroquai's Jay Kay did back in 2014 – then the Italian marque will see what it can do. "I wanted to make a statement," explained Kay said. "It gives the car a uniqueness and it deserves it." Land Rover Rover's original Series 1 of 1948 was an open tribute to the WWII jeep, and more than a half-century later, charging through the country lanes of Britain in anything other than a green Landy is cultural sacrilege. Jaguar D-Type Launched in 1954, when the first example shipped to professional tennis player Curt Lincoln, the D-Type cut a dash with both its bottlenose silhouette and mouthwatering racing green finish. Quite simply, green is the colour for a D-Type, evoking impeccable race pedigree and perfectly complementing the flowing lines. Ferrari F355 What a difference a shade makes. Finished in the traditional hot red, the F355 was a brash racer straight from the bedroom walls of a '90s teenager. Specify a green factory finish, on the other hand, and suddenly it became a sophisticated and demure gent-about-town. Lamborghini Miura Arguably the first supercar, the Miura upped the 'look-at-me' factor further still with its wonderful lime green finish. For both the styling and the shade, eyeballs were out on stalks whenever it took to the tarmac. Try Windrush's green car storage (whatever colour you drive) At Windrush, we welcome a rainbow of vehicles to our long term car storage in London and the Cotswolds, but our ethos is always the same: to keep your pride and joy in the form of its life. From the twelve-stage induction process that welcomes your car in style, to the ongoing maintenance schedule that means it's ready to drive out the moment you need it, this is prestige car storage done right. Get in touch with the Windrush team to talk about our long term car storage service. We're ready to chat on info@windrushcarstorage.co.uk