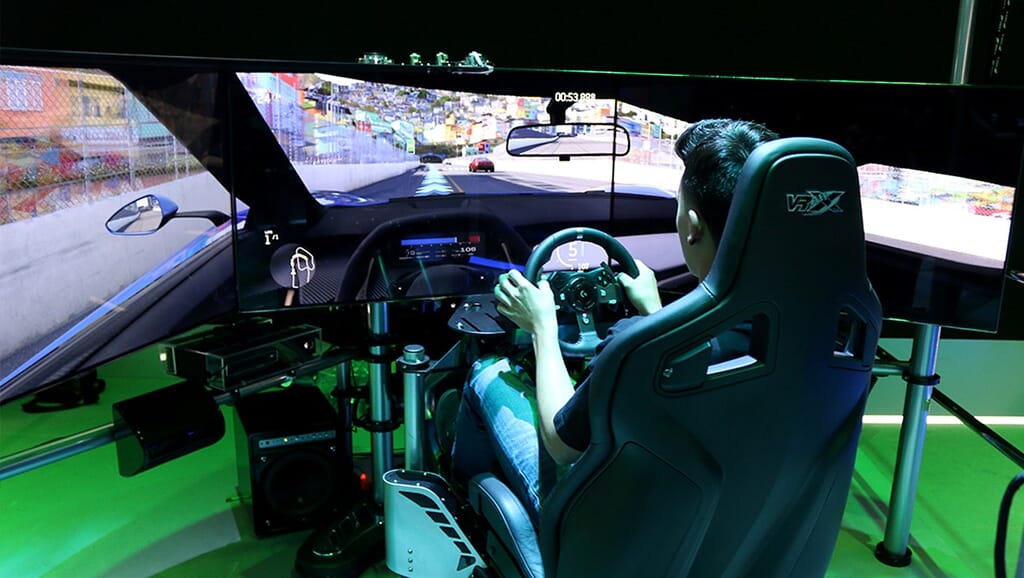 At Windrush classic car storage, we eat, sleep and breathe automobiles. By day, that means perfecting the long term car storage solution that keeps your cherished vehicle in the form of its life. But by night, it often means losing ourselves in our favourite driving games, whether that means tooling up a virtual supercar or pinging a banana skin at Princess Peach.
Here are ten of the greatest video games of all time, as chosen by the Windrush prestige car storage team.
Outrun (1986)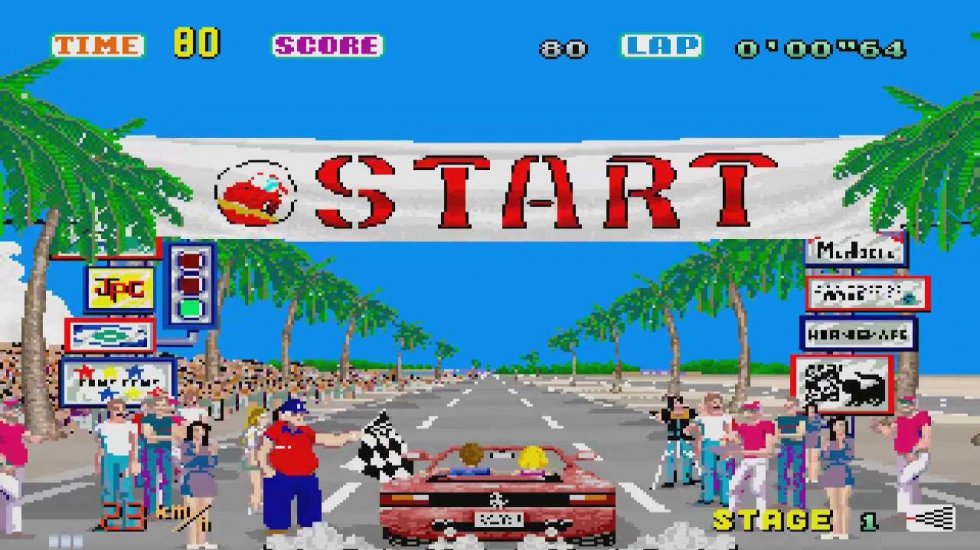 Released 25 years ago, Sega's original Outrun summed up the '80s dream – hot-red Ferrari Testarossa Spider, wide-open Californian freeway, blonde bombshell riding shotgun, no seatbelts – and syphoned a generation's pocket money. For the period, designer Yu Suzuki's creation was surprisingly realistic: the team used new 'sprite-scaling' 3D effects and even recorded the roar of a real Testarossa. If you were lucky enough to find the hydraulic motion-simulator version in your local arcade, you were in schoolboy heaven.
Spy Hunter (1983)
Show Bally Midway's venerable spy game to your kids and they'll look at you with bemused pity. Back in '83, though, this was the racer to beat: a vertical-scrolling thrill ride that handed you the keys to the fictional G-6155 Interceptor and invited you to pelt down a motorway taking out bad guys with Bond-style machine guns, missiles, smoke screens and oil slicks.
Chase H.Q. (1988)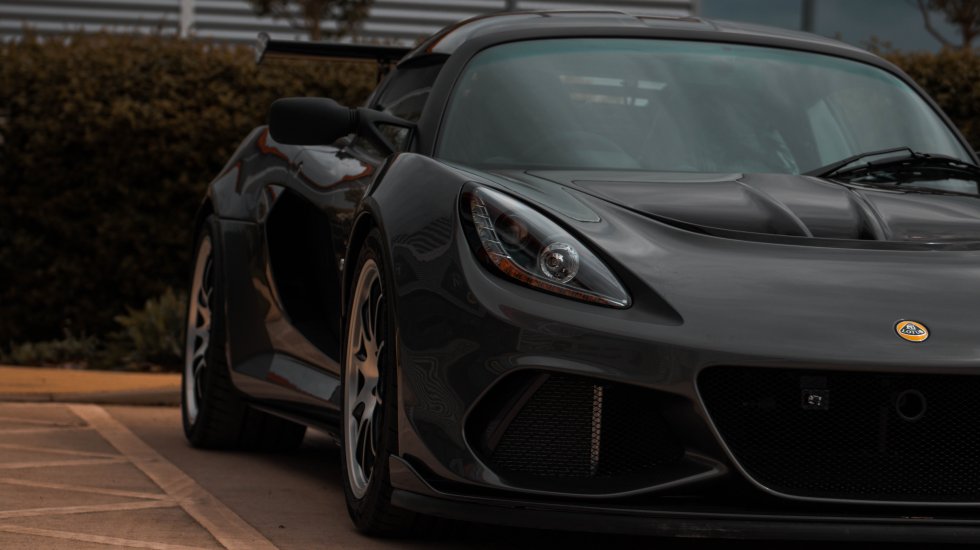 In most driving games, slamming into fellow drivers was a no-no. The twist with Taito's 1988 cop classic was that success hinged on ramming the runaway perps into submission with your Porsche 928 until they limped onto the hard shoulder. Chase H.Q.'s success soon saw it ported to home systems, but for the ultimate thrill, you had to experience the original arcade cabinet, which came complete with a nitro booster.
Mario Kart (1992)
Nintendo's daft-as-a-brush series was already damn near perfect when it debuted on the SNES in 1992, making other driving games seem suddenly joyless and po-faced as you tore around Donut Plains lobbing banana skins at gorillas. In modern times, with the gameplay tightened and the graphics caught up to the concept, Mario Kart is the most sociable video game of them all, making kids, grandparents and slightly drunk men alike howl like hyenas.
Colin McRae Rally (1998)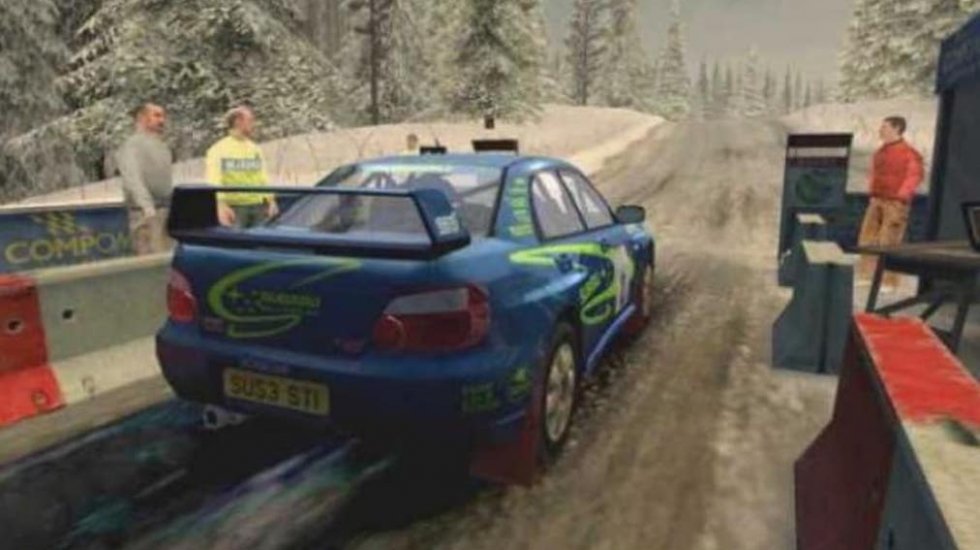 Sony showed what its MkI PlayStation was capable of with this knockabout rally sim, developed in association with the Scottish champion and co-driver Nicky Grist (who provided both technical input on the handling and in-game voices). Featuring eight official cars and drivers from the 1998 WRC, it felt realistic right from the menu screen, and once you were out there skidding up scree on the roads of New Zealand, reality receded entirely.
Gran Turismo (1997)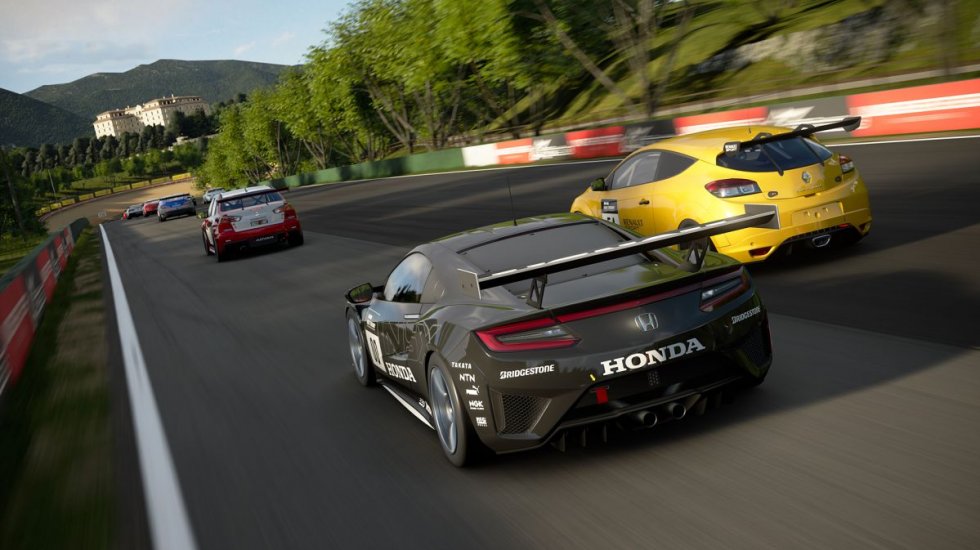 When it came to Polyphony Digital's game-changing PlayStation series, the keyword was 'detail'. Perhaps more than any racing sim that came before, designer Kazunori Yamauchi honed in on the minutiae of each featured vehicle and ensured that tuning was reflected in the driving physics on the track. Gran Turismo's enduring tagline says it all: 'The Real Driving Simulator'.
Need For Speed Underground (2003)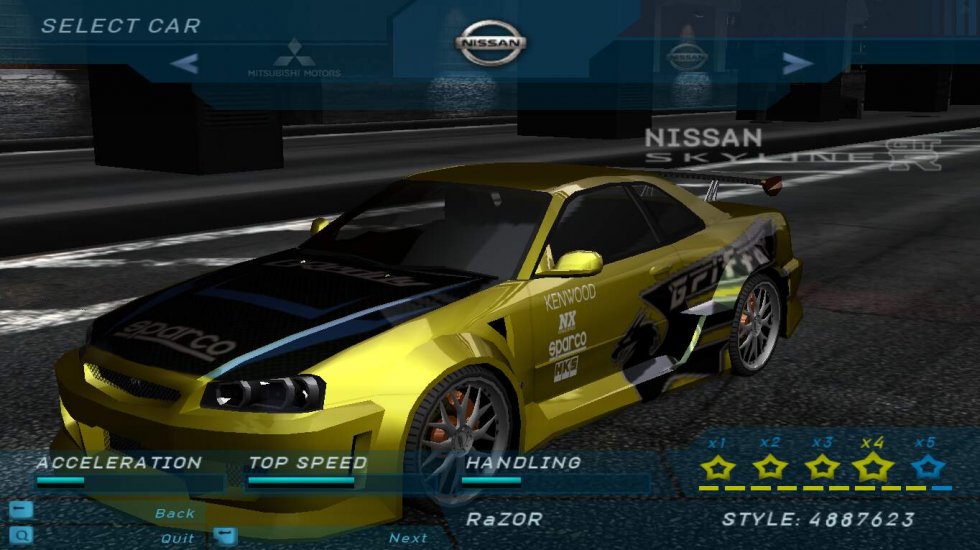 EA's Need For Speed franchise had been around since 1994, but this seventh instalment was a rebirth, offering a story mode that saw gamers immersed into the clandestine street racing scene of Olympic City, and a garage mode that let you get greasy, customising your Acura Integra Type R from drivetrain and suspension to ECU and nitrous. Fifteen million gamers can't be wrong.
Daytona USA (1993)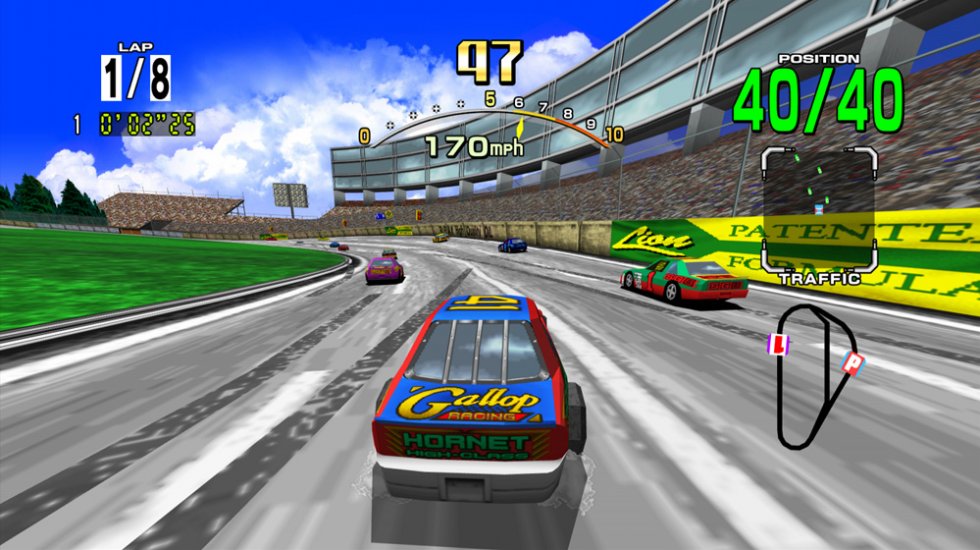 The highest-grossing sit-down arcade machine of all-time, Sega's NASCAR sim of 1993 was both screaming good fun and saluted for its nuances by gaming connoisseurs. Most realistic of all were Daytona's gear changes, which gave a slightly different flavour of corner drift based on the split-second you shifted. "The gearstick is by far my favourite thing," racing games historian Ewen Hosie told The Guardian. "Karate-chopping into low gear as you try to navigate the hairpin bends of Dinosaur Canyon makes you feel like an actual driver."
Burnout 3: Takedown (2005)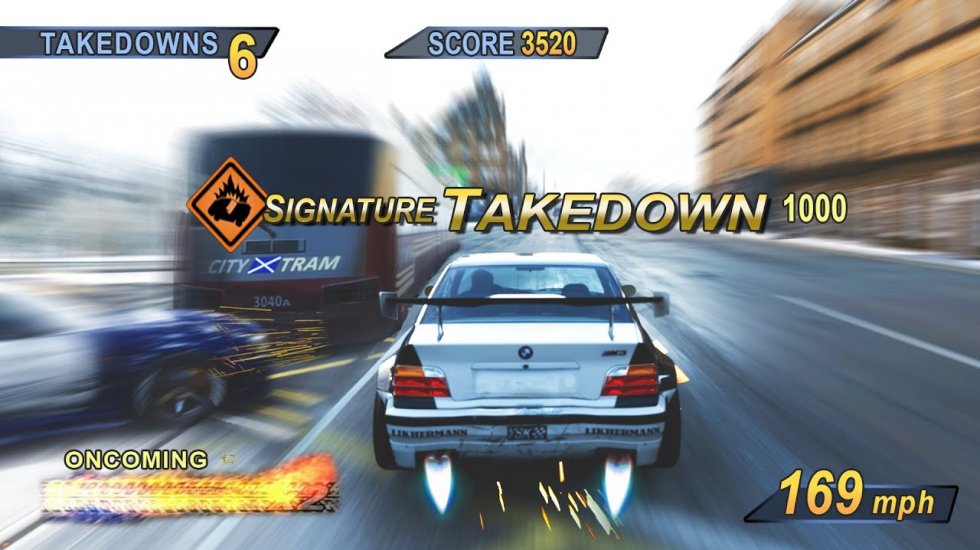 Hands-down the most aggressive video game on this list, Criterion's noughties masterpiece spliced hectic rush-hour racing with a healthy slug of road rage, inviting players to ram their rivals all the way to the panel beaters. The fact that Burnout 3 included a Crash Mode (in which the name of the game was to cause the biggest possible pile-up) frankly says it all.
Forza Horizon 3 (2016)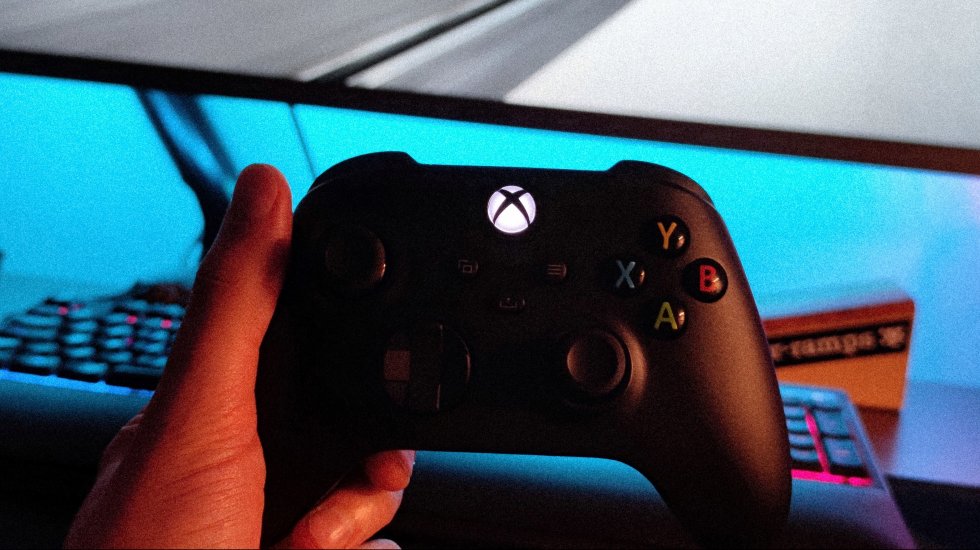 Open-world racing simply doesn't get better than Forza Horizon, and for many, the series peaked with this third instalment. It's not just the lovingly curated vehicle selection, although that's certainly stellar, spanning from a Lamborghini Centenario carbon-fibre hypercar to the Mad Max-style Holden Sandman. It's the free-roaming world Forza invites you to explore, recreating Australia's geographical eye candy with such note-perfect realism that you can almost taste the dust of the outback and hear the rainforest's clammy hoot.
At Windrush, long term car storage is no game
We all love our driving games, but when you bring your pride and joy to Windrush's prestige car storage, you can trust in a team with the passion, expertise and specialist facilities to provide the ultimate temporary home.
From a twelve-stage induction process that sets the sector's gold standard, to a rolling maintenance programme that ensures your car is in a constant 'ready' state, this is classic car storage that goes the extra mile.
The Windrush team is ready to chat about our long term car storage service. Get in touch on info@windrushcarstorage.co.uk
At Windrush classic car storage, we eat, sleep and breathe automobiles. By day, that means perfecting the long term car storage solution that keeps your cherished vehicle in the form of its life. But by night, it often means losing ourselves in our favourite driving games, whether that means tooling up a virtual supercar or pinging a banana skin at Princess Peach. Here are ten of the greatest video games of all time, as chosen by the Windrush prestige car storage team. Outrun (1986) Released 25 years ago, Sega's original Outrun summed up the '80s dream – hot-red Ferrari Testarossa Spider, wide-open Californian freeway, blonde bombshell riding shotgun, no seatbelts – and syphoned a generation's pocket money. For the period, designer Yu Suzuki's creation was surprisingly realistic: the team used new 'sprite-scaling' 3D effects and even recorded the roar of a real Testarossa. If you were lucky enough to find the hydraulic motion-simulator version in your local arcade, you were in schoolboy heaven. Spy Hunter (1983) Show Bally Midway's venerable spy game to your kids and they'll look at you with bemused pity. Back in '83, though, this was the racer to beat: a vertical-scrolling thrill ride that handed you the keys to the fictional G-6155 Interceptor and invited you to pelt down a motorway taking out bad guys with Bond-style machine guns, missiles, smoke screens and oil slicks. Chase H.Q. (1988) In most driving games, slamming into fellow drivers was a no-no. The twist with Taito's 1988 cop classic was that success hinged on ramming the runaway perps into submission with your Porsche 928 until they limped onto the hard shoulder. Chase H.Q.'s success soon saw it ported to home systems, but for the ultimate thrill, you had to experience the original arcade cabinet, which came complete with a nitro booster. Mario Kart (1992) Nintendo's daft-as-a-brush series was already damn near perfect when it debuted on the SNES in 1992, making other driving games seem suddenly joyless and po-faced as you tore around Donut Plains lobbing banana skins at gorillas. In modern times, with the gameplay tightened and the graphics caught up to the concept, Mario Kart is the most sociable video game of them all, making kids, grandparents and slightly drunk men alike howl like hyenas. Colin McRae Rally (1998) Sony showed what its MkI PlayStation was capable of with this knockabout rally sim, developed in association with the Scottish champion and co-driver Nicky Grist (who provided both technical input on the handling and in-game voices). Featuring eight official cars and drivers from the 1998 WRC, it felt realistic right from the menu screen, and once you were out there skidding up scree on the roads of New Zealand, reality receded entirely. Gran Turismo (1997) When it came to Polyphony Digital's game-changing PlayStation series, the keyword was 'detail'. Perhaps more than any racing sim that came before, designer Kazunori Yamauchi honed in on the minutiae of each featured vehicle and ensured that tuning was reflected in the driving physics on the track. Gran Turismo's enduring tagline says it all: 'The Real Driving Simulator'. Need For Speed Underground (2003) EA's Need For Speed franchise had been around since 1994, but this seventh instalment was a rebirth, offering a story mode that saw gamers immersed into the clandestine street racing scene of Olympic City, and a garage mode that let you get greasy, customising your Acura Integra Type R from drivetrain and suspension to ECU and nitrous. Fifteen million gamers can't be wrong. Daytona USA (1993) The highest-grossing sit-down arcade machine of all-time, Sega's NASCAR sim of 1993 was both screaming good fun and saluted for its nuances by gaming connoisseurs. Most realistic of all were Daytona's gear changes, which gave a slightly different flavour of corner drift based on the split-second you shifted. "The gearstick is by far my favourite thing," racing games historian Ewen Hosie told The Guardian. "Karate-chopping into low gear as you try to navigate the hairpin bends of Dinosaur Canyon makes you feel like an actual driver." Burnout 3: Takedown (2005) Hands-down the most aggressive video game on this list, Criterion's noughties masterpiece spliced hectic rush-hour racing with a healthy slug of road rage, inviting players to ram their rivals all the way to the panel beaters. The fact that Burnout 3 included a Crash Mode (in which the name of the game was to cause the biggest possible pile-up) frankly says it all. Forza Horizon 3 (2016) Open-world racing simply doesn't get better than Forza Horizon, and for many, the series peaked with this third instalment. It's not just the lovingly curated vehicle selection, although that's certainly stellar, spanning from a Lamborghini Centenario carbon-fibre hypercar to the Mad Max-style Holden Sandman. It's the free-roaming world Forza invites you to explore, recreating Australia's geographical eye candy with such note-perfect realism that you can almost taste the dust of the outback and hear the rainforest's clammy hoot. At Windrush, long term car storage is no game We all love our driving games, but when you bring your pride and joy to Windrush's prestige car storage, you can trust in a team with the passion, expertise and specialist facilities to provide the ultimate temporary home. From a twelve-stage induction process that sets the sector's gold standard, to a rolling maintenance programme that ensures your car is in a constant 'ready' state, this is classic car storage that goes the extra mile. The Windrush team is ready to chat about our long term car storage service. Get in touch on info@windrushcarstorage.co.uk