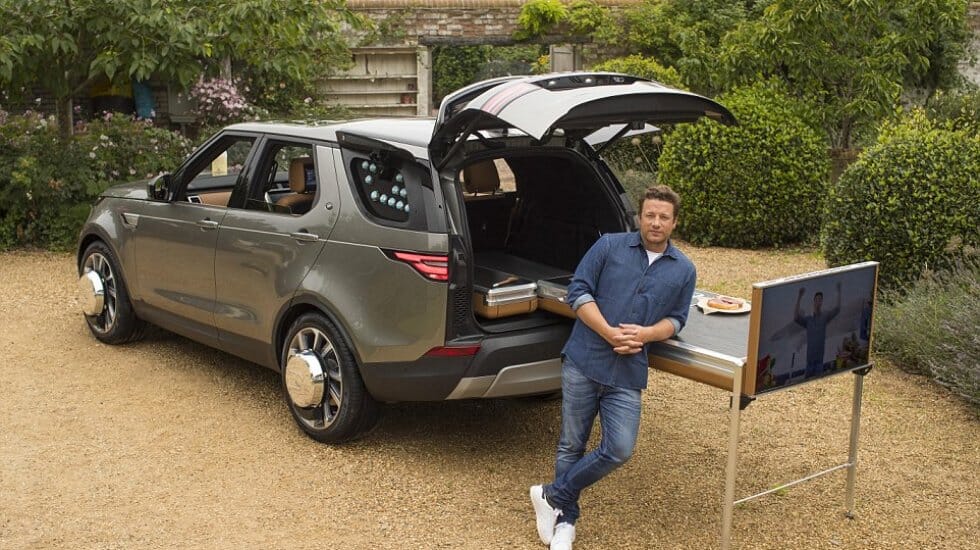 You'd expect rock stars and film stars to preside over stellar car collections – but the revelation is that some of the finest automobiles on the planet are in the hands of our favourite superchefs. Here are five celebrity collectors and their fleets, as chosen by the Windrush classic car storage team.
James Martin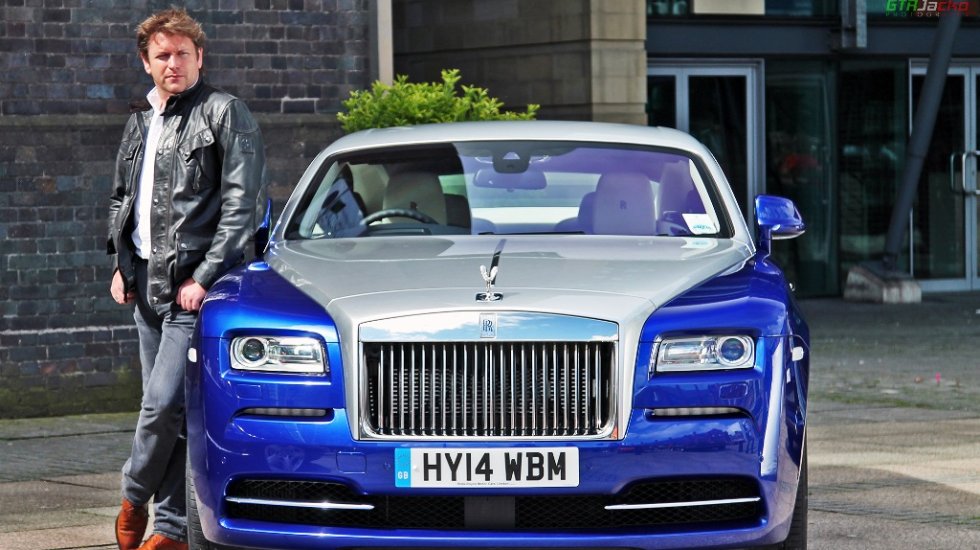 Appropriately for a pastry chef, Martin has impeccable taste, often choosing a car with a story over a flash-harry model, and testing his acquisitions' limits in rallies and hillclimbs all over the world. Take a tour of his garage and you'll find everything from the Superperformance Ford GTO that triumphed at the Goodwood Revival to a Subaru Impreza once owned by Colin McRae. "The prize of the collection?" he pondered in an interview with GQ. "A 1965 competition-spec Ferrari 275. That's a proper thing. That Ferrari was the most I've ever spent – £800,000. It's worth a lot more than that now…"
Gordon Ramsay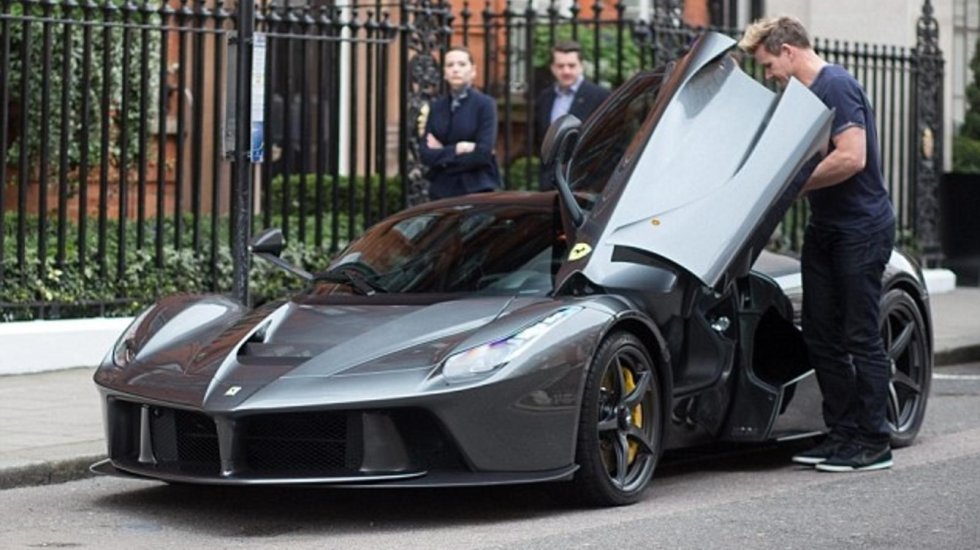 Ramsay's appreciation for all things Italian doesn't end with gnocchi all'arrabbiata. Having dreamt of driving a Ferrari 308 as a child, he's since owned California Ts in grey, blue and red, not to mention the Italian marque's 488 GTB, Laferrari Aperta, F12 TDF and 812 Superfast models. The chef will occasionally turn the key in a Porsche 918 Spyder, Le Mans-winning Ford GT or Land Rover Defender 110 SVX bought from the set of the James Bond film Spectre, but otherwise it's the prancing horse all the way. As he says: "I grip the wheel, push the button – then that unmistakable sound."
Tom Kerridge
"I've always liked fast cars with big engines," says the West Country chef, and his track-record confirms it. One of Kerridge's proudest acquisitions was a Mercedes C63 AMG with 6.3-litre V8 engine ("When I started it up," he told Hagerty, "it sounded like a thundercloud cracking"). The chef was forced to part with his pride and joy after another car collided with it while parked, but he's added steadily to a collection that includes a 2005 BMW M3, 1986 BMW 518 and 1997 Ferrari F355. Not bad for a man whose boyhood family car was a decommissioned London taxi.
Massimo Bottura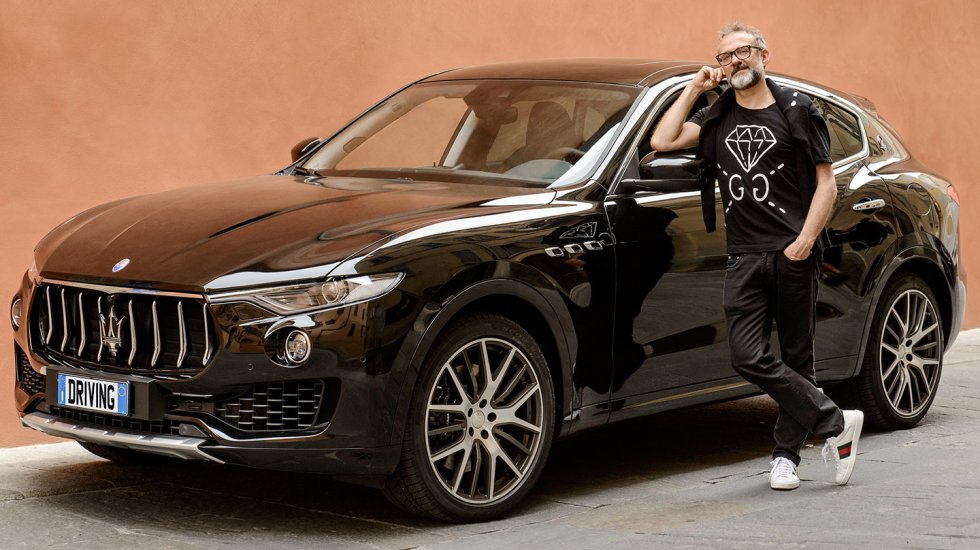 The celebrated Italian restaurateur has earned three Michelin stars as chef patron of Osteria Francescana, but growing up in Modena ensured that the creations of Ferrari and Maserati held his imagination just as tightly as cuisine ("I wanted to drive fast, like my Formula One heroes," Bottura told the Driving website. "All the great Ferrari drivers would hang out around Modena: Clay Regazzoni turned tyre-burning doughnuts in the main square, and we loved Niki Lauda"). The chef's early rides were modest – a Piaggio scooter, then a Fiat Strada – but with success came Maserati's Ghibli and Levante models (amongst others), bringing the love story full circle.
Jamie Oliver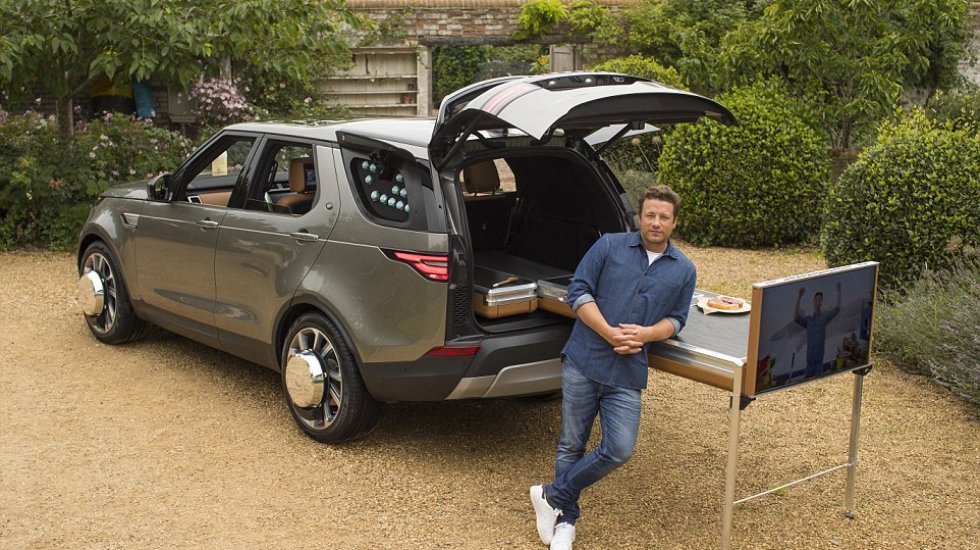 The former Naked Chef cemented his Essex boy credentials with the 1970 Capri featured in Jamie & Jimmy's Friday Night Feast – but that's just the start of a classic-leaning collection that also includes a 1950s Land Rover Defender and 1967 Mustang customised with hot rod-style flame finish. Back in 2017, Land Rover even created a one-off SUV for Oliver to combine his passions. "I gave them a massive challenge to create the ultimate kitchen on wheels," said the chef. "I didn't think they'd actually be able to put a slow-cooker next to the engine and an olive oil dispenser in the boot, but they did."
All the ingredients for prestige car storage
Our facilities might be fit for the A-list, but you don't have to be a celebrity to enjoy the benefits of Windrush's long term car storage service. We welcome all kinds of cherished vehicles, owned by drivers from every walk of life, and always pride ourselves in offering the same unrivalled service at our twin facilities in central London and the Cotswolds.
When you visit our state-of-the-art storage, you'll notice the Windrush difference, from our renowned twelve-step induction process that considers everything from fluid levels to tyre pressure, right up to the rolling maintenance programme that lets our long term car storage clients know their vehicle is in the safest hands.
The Windrush team is on hand to tell you more about our classic car storage. Get in touch on info@windrushcarstorage.co.uk
You'd expect rock stars and film stars to preside over stellar car collections – but the revelation is that some of the finest automobiles on the planet are in the hands of our favourite superchefs. Here are five celebrity collectors and their fleets, as chosen by the Windrush classic car storage team. James Martin Appropriately for a pastry chef, Martin has impeccable taste, often choosing a car with a story over a flash-harry model, and testing his acquisitions' limits in rallies and hillclimbs all over the world. Take a tour of his garage and you'll find everything from the Superperformance Ford GTO that triumphed at the Goodwood Revival to a Subaru Impreza once owned by Colin McRae. "The prize of the collection?" he pondered in an interview with GQ. "A 1965 competition-spec Ferrari 275. That's a proper thing. That Ferrari was the most I've ever spent – £800,000. It's worth a lot more than that now…" Gordon Ramsay Ramsay's appreciation for all things Italian doesn't end with gnocchi all'arrabbiata. Having dreamt of driving a Ferrari 308 as a child, he's since owned California Ts in grey, blue and red, not to mention the Italian marque's 488 GTB, Laferrari Aperta, F12 TDF and 812 Superfast models. The chef will occasionally turn the key in a Porsche 918 Spyder, Le Mans-winning Ford GT or Land Rover Defender 110 SVX bought from the set of the James Bond film Spectre, but otherwise it's the prancing horse all the way. As he says: "I grip the wheel, push the button – then that unmistakable sound." Tom Kerridge "I've always liked fast cars with big engines," says the West Country chef, and his track-record confirms it. One of Kerridge's proudest acquisitions was a Mercedes C63 AMG with 6.3-litre V8 engine ("When I started it up," he told Hagerty, "it sounded like a thundercloud cracking"). The chef was forced to part with his pride and joy after another car collided with it while parked, but he's added steadily to a collection that includes a 2005 BMW M3, 1986 BMW 518 and 1997 Ferrari F355. Not bad for a man whose boyhood family car was a decommissioned London taxi. Massimo Bottura The celebrated Italian restaurateur has earned three Michelin stars as chef patron of Osteria Francescana, but growing up in Modena ensured that the creations of Ferrari and Maserati held his imagination just as tightly as cuisine ("I wanted to drive fast, like my Formula One heroes," Bottura told the Driving website. "All the great Ferrari drivers would hang out around Modena: Clay Regazzoni turned tyre-burning doughnuts in the main square, and we loved Niki Lauda"). The chef's early rides were modest – a Piaggio scooter, then a Fiat Strada – but with success came Maserati's Ghibli and Levante models (amongst others), bringing the love story full circle. Jamie Oliver The former Naked Chef cemented his Essex boy credentials with the 1970 Capri featured in Jamie & Jimmy's Friday Night Feast – but that's just the start of a classic-leaning collection that also includes a 1950s Land Rover Defender and 1967 Mustang customised with hot rod-style flame finish. Back in 2017, Land Rover even created a one-off SUV for Oliver to combine his passions. "I gave them a massive challenge to create the ultimate kitchen on wheels," said the chef. "I didn't think they'd actually be able to put a slow-cooker next to the engine and an olive oil dispenser in the boot, but they did." All the ingredients for prestige car storage Our facilities might be fit for the A-list, but you don't have to be a celebrity to enjoy the benefits of Windrush's long term car storage service. We welcome all kinds of cherished vehicles, owned by drivers from every walk of life, and always pride ourselves in offering the same unrivalled service at our twin facilities in central London and the Cotswolds. When you visit our state-of-the-art storage, you'll notice the Windrush difference, from our renowned twelve-step induction process that considers everything from fluid levels to tyre pressure, right up to the rolling maintenance programme that lets our long term car storage clients know their vehicle is in the safest hands. The Windrush team is on hand to tell you more about our classic car storage. Get in touch on info@windrushcarstorage.co.uk