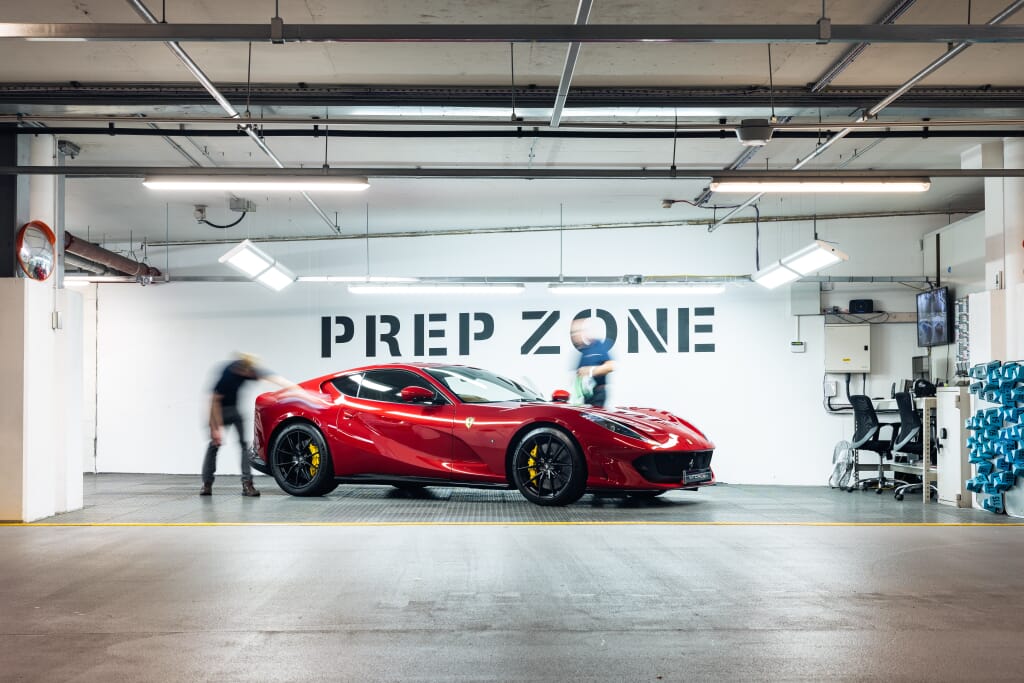 London has always been a hot spot for supercars but, in recent times, it has become known more as a supercar theft hotspot. In this blog, the experts at Windrush's long term car storage in West London share their experiences about the effect this is having on car owners in the capital right now.
Supercar storage with a finger on the pulse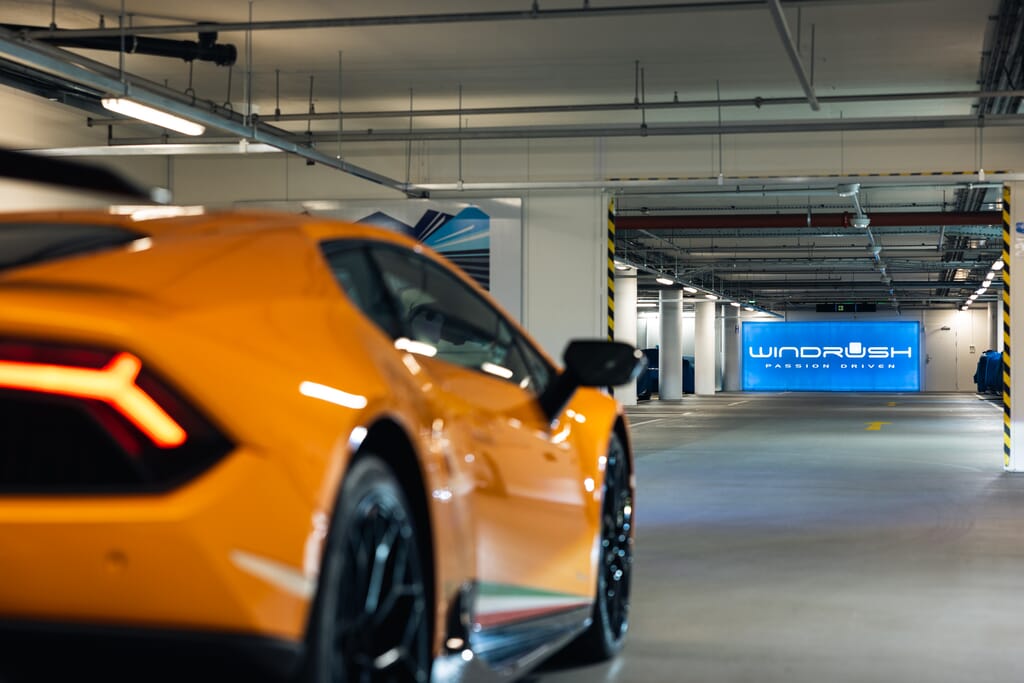 It's Saturday and the Windrush London team are open for business, with staff on site seven days a week, when the phone rings – a new client wanting to secure their vehicles immediately. The urgency of the request was brought about by social media posts reporting that a number of Ferrari supercars had been stolen from across London that morning. As the Windrush supercar storage team welcomed the new client into their state-of-the-art facility, the phone continued to ring with other worried owners seeking the security of Windrush for their treasured vehicles, as supercars continued to go missing.
Alastair Main, General Manager of Windrush Car Storage London, said "That weekend alone we welcomed over 20 new cars into secure storage following a spate of Italian supercars being stolen in London. Social media posts from owners alerting followers to look out for their cars, some offering rewards, prompted a number of people to bring their cars into our care. Some cars required collection from underground car parks, others were driven here, but owners wanted cars off the streets quickly and you could sense the urgency. Naturally, we dealt with it swiftly and efficiently and it's highly likely we saved some cars from being stolen as a result."
Public parking versus long term car storage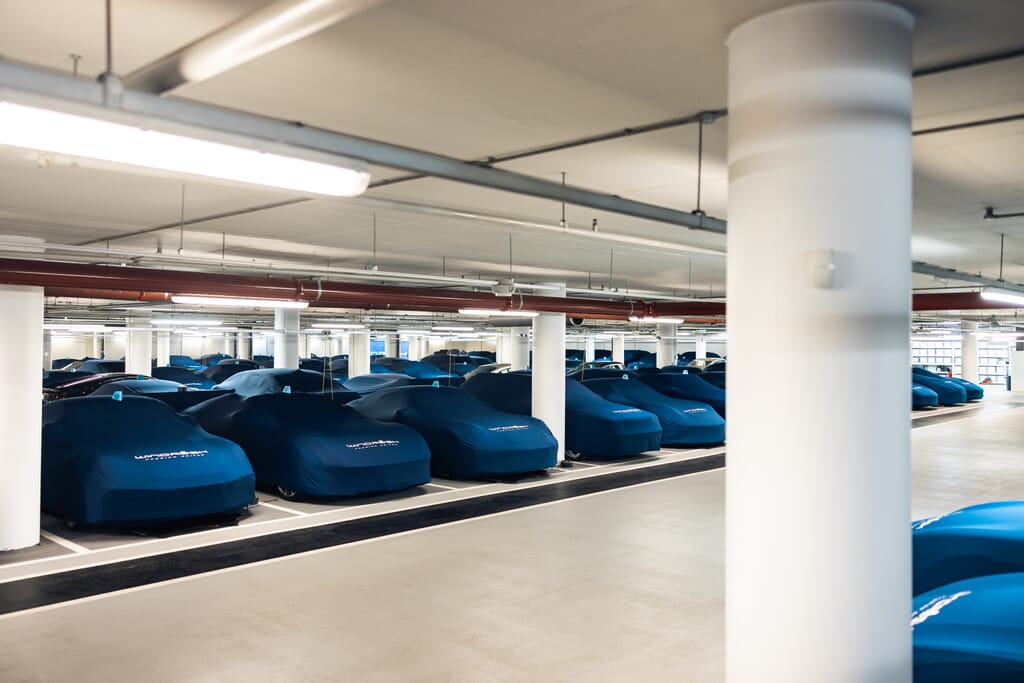 While some of the cars welcomed to Windrush were street parked, a number were parked long-term in central London public car parks. There are many factors to consider when using a public car park to store a prestigious vehicle, including the fact that free access is granted to cars, providing the ticket is used to exit within a set timeframe – usually 15 minutes. This allows plenty of time for unlawful visitors to gain unhindered access and, in addition, their open construction also brings problems with vehicle condition.
Tim Earnshaw, Founder of Windrush Car Storage, tells more: "Some of the cars that came to us at short notice were collected from long term parking in public car parks located in the heart of the city. What was shocking was the levels of dust and dirt the cars had accumulated and the fact their battery health was poor. This shows that not only do these car parks have a level of vulnerability, but they also do an inadequate job of caring for the car, despite giving the appearance of being a closed environment."
And it wasn't just private clients who sought sanctuary for their vehicles. Professional chauffeur and hire fleets also contacted Windrush to move their cars away from prying eyes, tempted by their 24/7 opening hours as much as the state-of-the-art security, proving the fact that theft is becoming a problem in the city.
Tim added: "The rise in vehicle theft in London has seen more owners seeking secure storage for their own peace of mind. Thefts in London seemed to start when certain Range Rover models became a target for thieves and, subsequently, we now have a number in our care. Cars are occasionally vandalised too, and there is a heightened risk of damage caused by climate protests. All of these issues prompt London car enthusiasts to seek secure storage so they can continue to enjoy their cars without risk. The problem seems worse than ever at the moment and being at the forefront of London car culture, we often see trends long before they are reported."
A growing culture of supercar abuse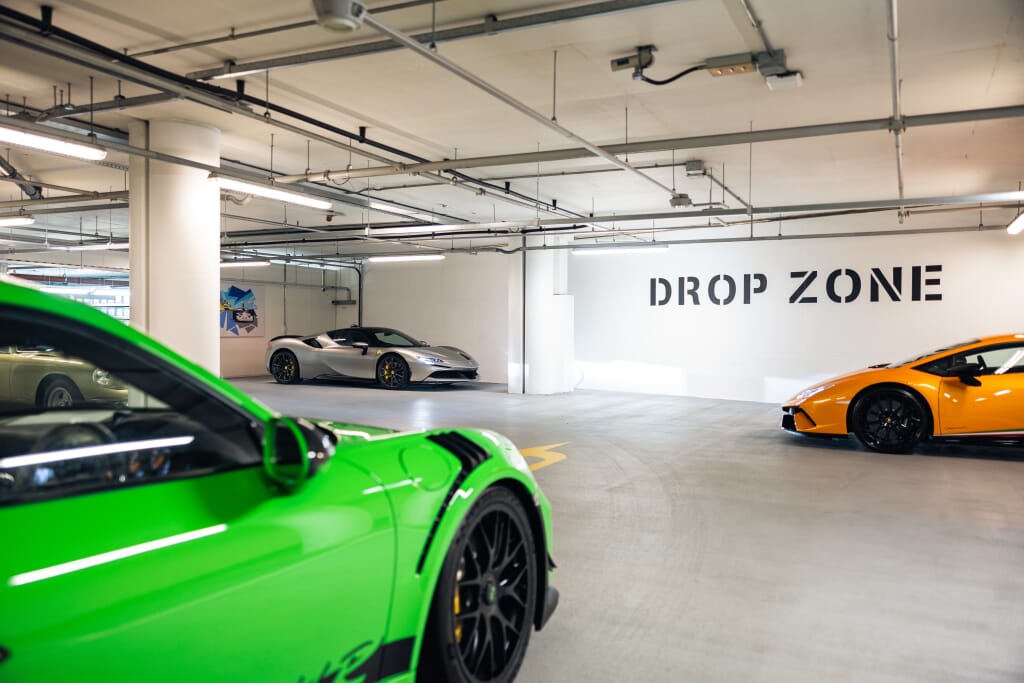 Theft of prestigious cars appears to be at its highest in London right now and films circulate on YouTube showing cars, including a Veyron, being subject to ride-by attacks to obtain the driver's watch. Tyre damage to SUVs from a target group is also on the rise, and regular climate protests also add risk. And that's before the widening of the ULEZ zone is considered. Despite these issues, car ownership in London continues to thrive and Windrush welcomes a diverse range of cars to its London facility week in, week out.
Alastair picks up the story, "Sure we get a number of clients for distressing reasons as we've mentioned, but London continues to be a hub for interesting cars. London residents continue to enjoy their cars, from classics to supercars and restomods to EVs, and we do everything we can to enhance their ownership experience. We take all the stresses and hassle away, allowing them to use their cars with ease, whenever they want to. I don't think London will ever become a no-go zone for supercars, but perhaps more owners will use the services of a quality storage company to mitigate risk."
From EV storage to investment vehicles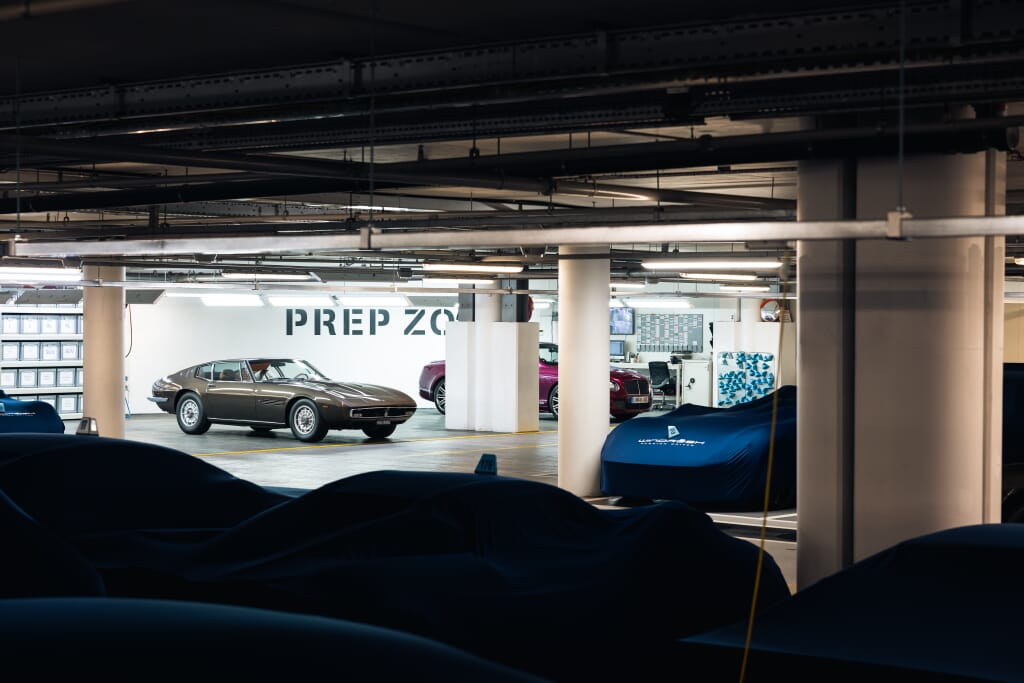 While many think of long term car storage as a place to store a beloved classic, the reasons for using Windrush are as wide and varied as the cars stored within its hidden walls. Cars are stored as investments, perhaps taking advantage of Bonded Storage, others are there to keep car collections private, as not everyone wants to flaunt their cars to the public, and some simply enjoy the fact their cars are on the button and ready to go, fully serviced and MOT tested, without the owner ever having to lift a finger.
Whatever the reason, Windrush long term car storage offers the same meticulous levels of service to each and every client and has a single-minded obsession to deliver the best car storage solution in the world, whatever it takes.
Their large London facility offers state of the art protection and security, hidden from view in a very central location. Open 24/7 owners are free to use their cars as often as they wish, enjoying the levels of service more akin to a 5-star hotel than a car storage business. But they don't like to shout about it, and you won't find Windrush regularly posting on social media or arranging open days. Discretion is everything as a recent FT feature on London's supercar spotters confirmed when they stated "Cars are kept in a handful of private garages scattered across the city, most famously Windrush's secret 'Bat Cave' in West London. And good luck getting any intel on that."
Tim Earnshaw concludes: "Windrush offers a total car management solution for collectors, investors, and drivers. The team go the extra mile in everything we do. Our motto is simple: the answer's always yes. We believe in proactive storage so that every vehicle is 'on the button' whenever you would like to next use. One level of service, no compromise, only the very best."
The Windrush supercar storage team is ready to help you. Simply drop us an email on info@windrushcarstorage.co.uk and we'll answer all your questions    
London has always been a hot spot for supercars but, in recent times, it has become known more as a supercar theft hotspot. In this blog, the experts at Windrush's long term car storage in West London share their experiences about the effect this is having on car owners in the capital right now.