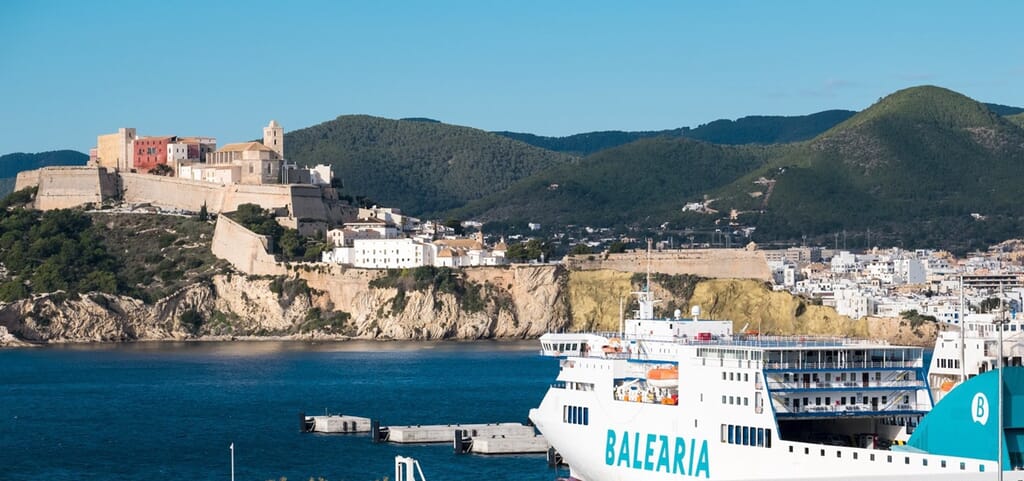 As inhabitants of a small island, we've been conditioned to believe that summer holidays abroad must involve air travel. In fact, with a good map and a little forward planning, many of the best holiday destinations can be reached by road – and the journey is often as pleasurable as the destination.
With summer just around the corner and diaries wide open for a road trip, here's our classic car storage team's advice for reaching Europe's favourite holiday destinations by road.
Crossing The Channel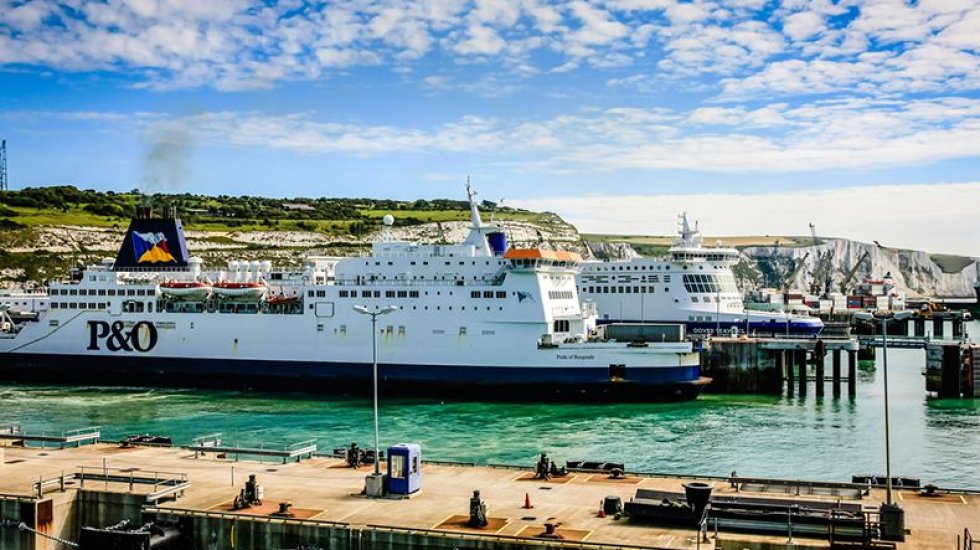 The English Channel is easily negotiated either by ferry or Eurotunnel, so decide how much driving you want to take on before choosing between the major landing points in France (which include Calais, Cherbourg, Roscoff, Dieppe, Dunkirk, Saint Malo, Caen and Le Havre) or Spain (Bilbao and Santander).
Onto The Continent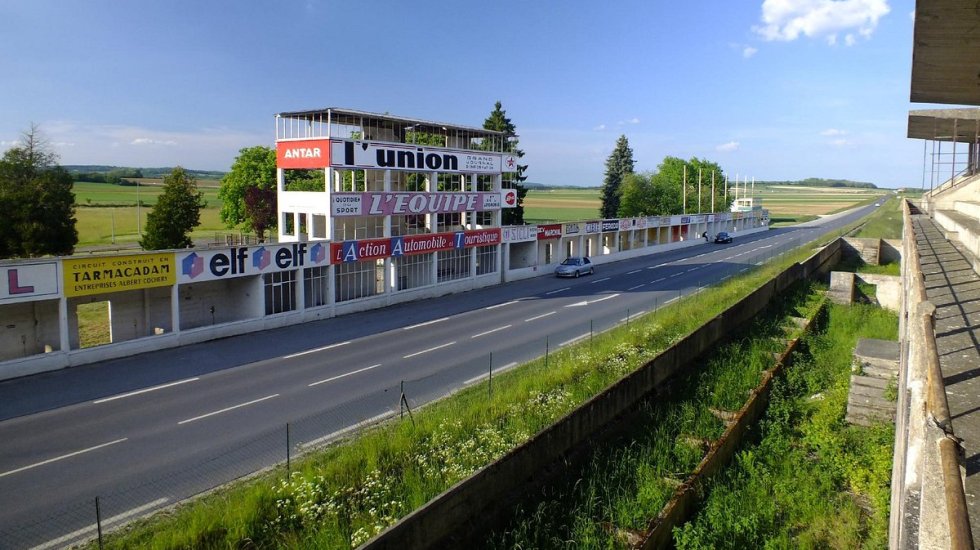 If you're headed for the Costa Brava – or to any of Spain's Mediterranean coastal destinations north of Valencia – take an eastern route down through France on the A26/A6/A7 autoroutes, stopping over in Reims, Lyon and Dijon, and making time for the lakes, waterfalls and natural thermal springs of Alsace's Vosges region.
Meanwhile, if you're bound for central/southern Spain – or indeed Portugal – then make your way down through France's westerly flank on the A16/A10. It's a long drive, but often a stunning one, with Tours, Poitiers and especially the beautiful wine city of Bordeaux making ideal staging posts.
Reaching The Riviera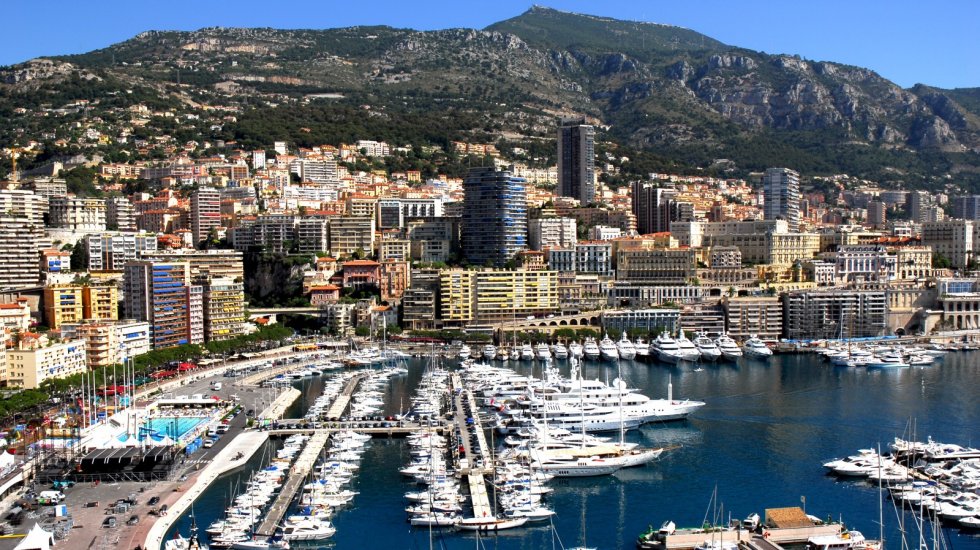 Of course, France isn't merely the gateway to Europe but a holiday destination in its own right, and there's simply nowhere prettier than the French Riviera. Upon arrival in Calais, turn the car hard south onto the A16/A26 until you reach the Côte D'Azur, some twelve hours later.
And it's here that you'll really start to appreciate the pleasures of having your own classic car on holiday, as you cruise between such fabled destinations as Monaco, Nice and Cannes like a latter-day Michael Caine, and soak up the views from the 1600-foot-high Grand Corniche built by Napoleon.
Island Hopping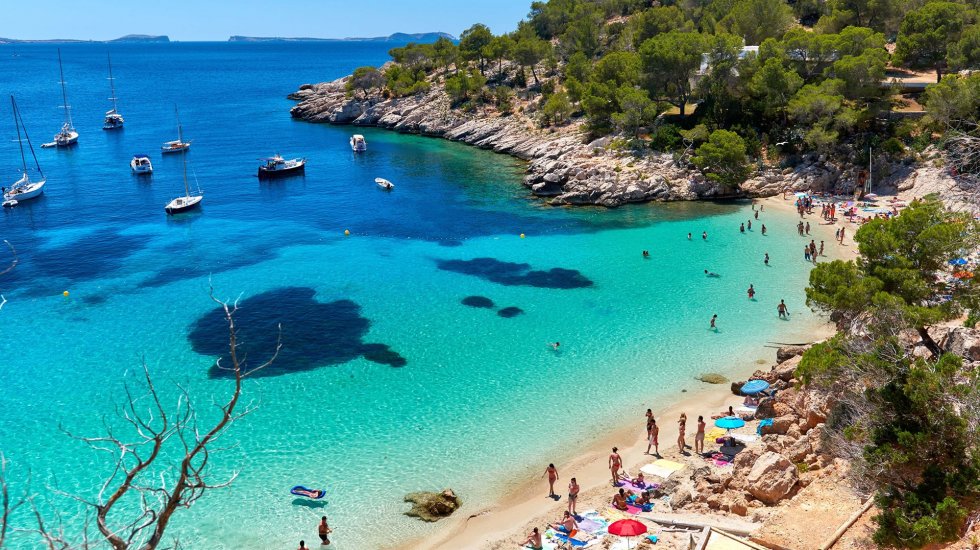 Just because you have wheels, not wings, shouldn't stop you thinking bigger. The Greek Islands, for instance, are easy to access with your car by ferry (see the Ferryhopper site for an overview of all sailing options). Better still, once you arrive, you'll enjoy a flexibility denied to most tourists, able to access remote beaches and villages whenever it suits you.
Even Ibiza is more accessible by car than you think, with the port cities of Barcelona, Alicante, Valencia and Denia all offering access to the island (see the Trasmediterranea and Balearia ferry company websites for sailing times).
Windrush classic car storage, waiting for you on your return
There's nothing better than a summer road trip. But when the sun goes down, it's vital to store your car the right way through the winter months. Windrush offers the complete long term car storage solution. At our twin facilities in London and the Cotswolds, we treat every vehicle that comes to us with the same care and attention we would our own.
Starting with our acclaimed twelve-step induction process and continuing with our tailored maintenance programme, the Windrush team's approach to classic car storage is as individual as the vehicles we welcome. However far you roam, be sure to come home to Windrush luxury car storage.
Rely on Windrush for the highest standards in prestige car storage. The Windrush team is waiting to hear from you on info@windrushcarstorage.co.uk
As inhabitants of a small island, we've been conditioned to believe that summer holidays abroad must involve air travel. In fact, with a good map and a little forward planning, many of the best holiday destinations can be reached by road – and the journey is often as pleasurable as the destination. With summer just around the corner and diaries wide open for a road trip, here's our classic car storage team's advice for reaching Europe's favourite holiday destinations by road. Crossing The Channel The English Channel is easily negotiated either by ferry or Eurotunnel, so decide how much driving you want to take on before choosing between the major landing points in France (which include Calais, Cherbourg, Roscoff, Dieppe, Dunkirk, Saint Malo, Caen and Le Havre) or Spain (Bilbao and Santander). Onto The Continent If you're headed for the Costa Brava – or to any of Spain's Mediterranean coastal destinations north of Valencia – take an eastern route down through France on the A26/A6/A7 autoroutes, stopping over in Reims, Lyon and Dijon, and making time for the lakes, waterfalls and natural thermal springs of Alsace's Vosges region. Meanwhile, if you're bound for central/southern Spain – or indeed Portugal – then make your way down through France's westerly flank on the A16/A10. It's a long drive, but often a stunning one, with Tours, Poitiers and especially the beautiful wine city of Bordeaux making ideal staging posts. Reaching The Riviera Of course, France isn't merely the gateway to Europe but a holiday destination in its own right, and there's simply nowhere prettier than the French Riviera. Upon arrival in Calais, turn the car hard south onto the A16/A26 until you reach the Côte D'Azur, some twelve hours later. And it's here that you'll really start to appreciate the pleasures of having your own classic car on holiday, as you cruise between such fabled destinations as Monaco, Nice and Cannes like a latter-day Michael Caine, and soak up the views from the 1600-foot-high Grand Corniche built by Napoleon. Island Hopping Just because you have wheels, not wings, shouldn't stop you thinking bigger. The Greek Islands, for instance, are easy to access with your car by ferry (see the Ferryhopper site for an overview of all sailing options). Better still, once you arrive, you'll enjoy a flexibility denied to most tourists, able to access remote beaches and villages whenever it suits you. Even Ibiza is more accessible by car than you think, with the port cities of Barcelona, Alicante, Valencia and Denia all offering access to the island (see the Trasmediterranea and Balearia ferry company websites for sailing times). Windrush classic car storage, waiting for you on your return There's nothing better than a summer road trip. But when the sun goes down, it's vital to store your car the right way through the winter months. Windrush offers the complete long term car storage solution. At our twin facilities in London and the Cotswolds, we treat every vehicle that comes to us with the same care and attention we would our own. Starting with our acclaimed twelve-step induction process and continuing with our tailored maintenance programme, the Windrush team's approach to classic car storage is as individual as the vehicles we welcome. However far you roam, be sure to come home to Windrush luxury car storage. Rely on Windrush for the highest standards in prestige car storage. The Windrush team is waiting to hear from you on info@windrushcarstorage.co.uk