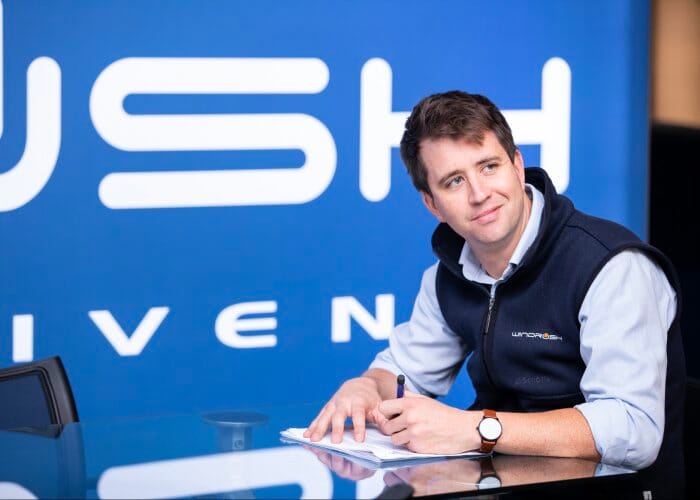 As General Manager of Windrush's London car storage facility, Alastair Main is point man for some of the world's most discerning owners. Here, he talks us through the pleasures, challenges, twists and turns of an operation where anything can happen.
Book an appointment at Windrush and one of the first faces you'll see is Alastair Main. As General Manager of the firm's London car storage facility, he embodies all the qualities that have made Windrush the UK's most trusted vehicular safehouses – friendly, passionate, knowledgeable, committed to exceptional service, loathe to use the word 'no'. And while a typical day might lead Alastair anywhere – from arranging a refurb on a pranged E-Type Jag to personally delivering a priceless supercar to a client's doorstep in Chelsea – he's always guided by Windrush's founding philosophy of always going the extra mile.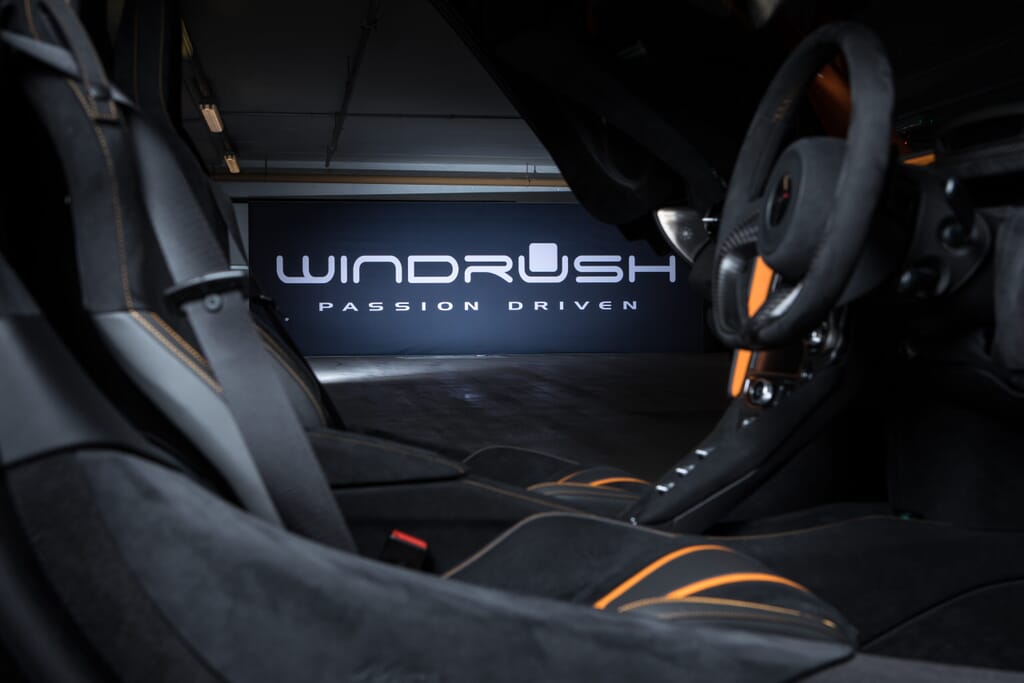 As Alastair points out, at Windrush, a working day is a fluid concept, with no start or end set in stone. "Like a lot of businesses these days, you get comms almost 24/7," he explains. "Many of our clients are international and they're on their phones in the evenings when they've got a chance to think about their cars. So we get comms literally up until midnight, overnight, then first thing in the morning. We aim to reply to WhatsApp within an hour and email within three hours. Let's say it's 8pm and I'm sitting down to supper – my phone might ping and it's someone saying, 'Can I have my car delivered at 9am tomorrow?' Well, that gives us very little time to arrange it, but the answer will always be, 'Yes, of course we can do that'."
Rising at 5.30am and driving through the sleeping city to Windrush's (secret) central location, Alastair is often first on the premises. Having briefed the team and checked the diary for the day's bookings, the next task is checking the comings and goings of the London facility's Drop Zone. Stylish and secure, this recently introduced feature is often likened to an airlock, allowing clients to drop and collect their cars around the clock using a one-time passcode. "It's one of our USPs," says Alastair. "Let's say you've got a vehicle with us and you want to pick it up on Sunday at 6am because you're going to France. Well, if you tell us on Saturday, we'll put the car in there, give you the access code – and you can come whenever you like to get it. It makes us very flexible. And that's not something that anyone else in the industry does."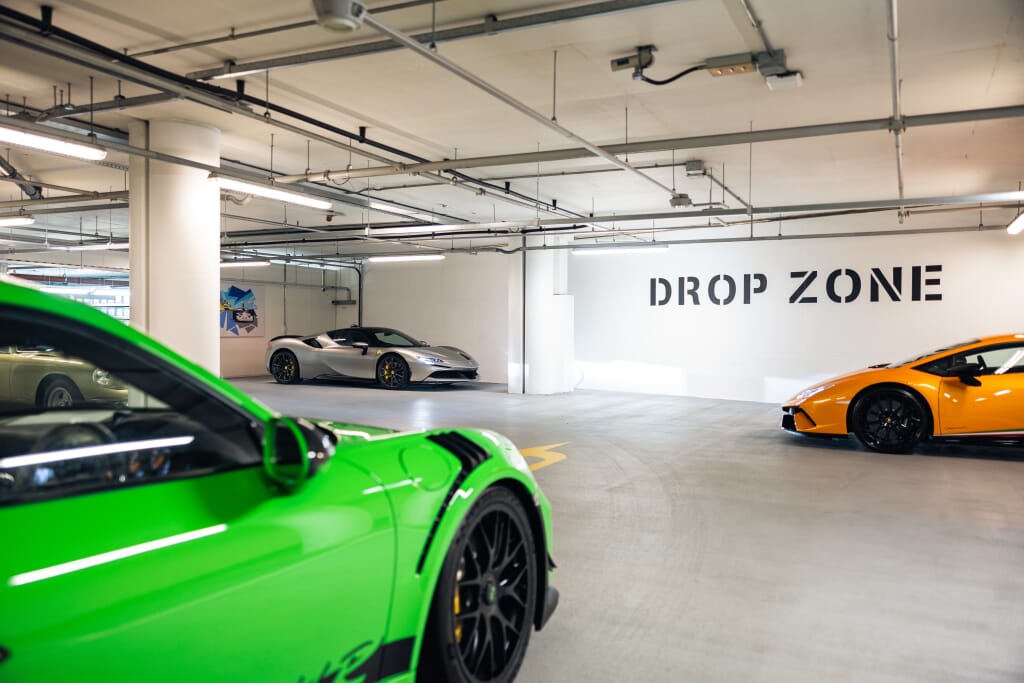 With the Drop Zone pointedly kept separate from the main car storage facility, this new feature is a convenient solution that also underlines Windrush's philosophy of security at all costs. In a recent blog article, we discussed the rise of car theft and damage on the capital's streets, and Alastair stresses that nowhere is safer than this state-of-the-art storage facility – which hides in plain sight amongst the landmarks of central London, only revealed to interested parties once they become clients.
"There's been an uptick in theft of certain high-value vehicles," he considers, "and a kneejerk reaction from insurers. So we take security very seriously here. Our London facility is very discreet, like an unmarked box. In some respects, I'd love to show off what we do on social media, but that's just not possible. I'm proud of the fact we're so under the radar – and the clients absolutely love it. They get to take their car out, drive around London, everyone sees it – but the rest of the time, it's not parked outside their house or splashed all over the internet, it's just tucked away ready for them to use whenever they want to."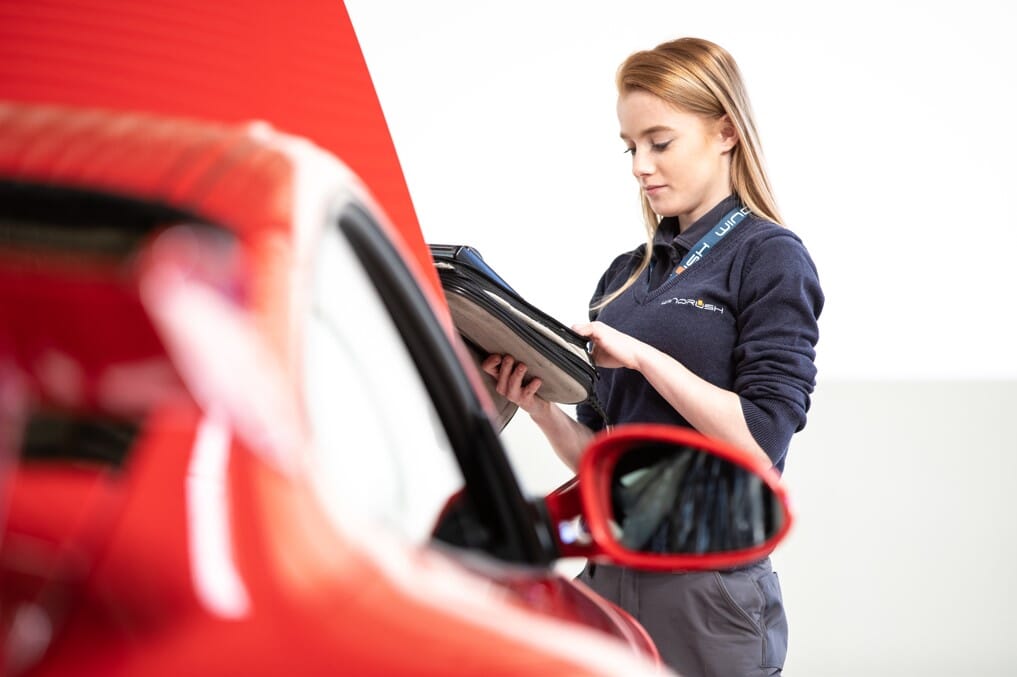 Throughout the day, there will be constant vehicle turnover – often at short notice – with Alastair's team responsible for both settling incoming cars with Windrush's famous 12-step induction process and prepping them for departure. "The team will bring the cars in, take photographs of the condition, make sure they're ready to be washed, then fully prepared to go into storage – which is a set process, we do the same thing for every single car, every single time. As for collection, you could phone us up and within 30 minutes, you could have your car, fully prepared and on the button. That's what we do."
As Alastair says, he isn't afraid to get his hands dirty when required. But as General Manager, his role is largely client-facing – and as the day unfolds, he finds himself fielding every conceivable request. "I will have calls with clients about their particular needs. Perhaps the client wants to take their cars abroad or they need a particular restoration doing. I might be managing the repairs after an accident, taking care of paperwork like insurance and MOT, even fitting new numberplates. We'll deliver whatever it is they want. What I find is that clients are happy to pay for someone else to manage those process. Again, it's a trust thing – they know we'll get it right."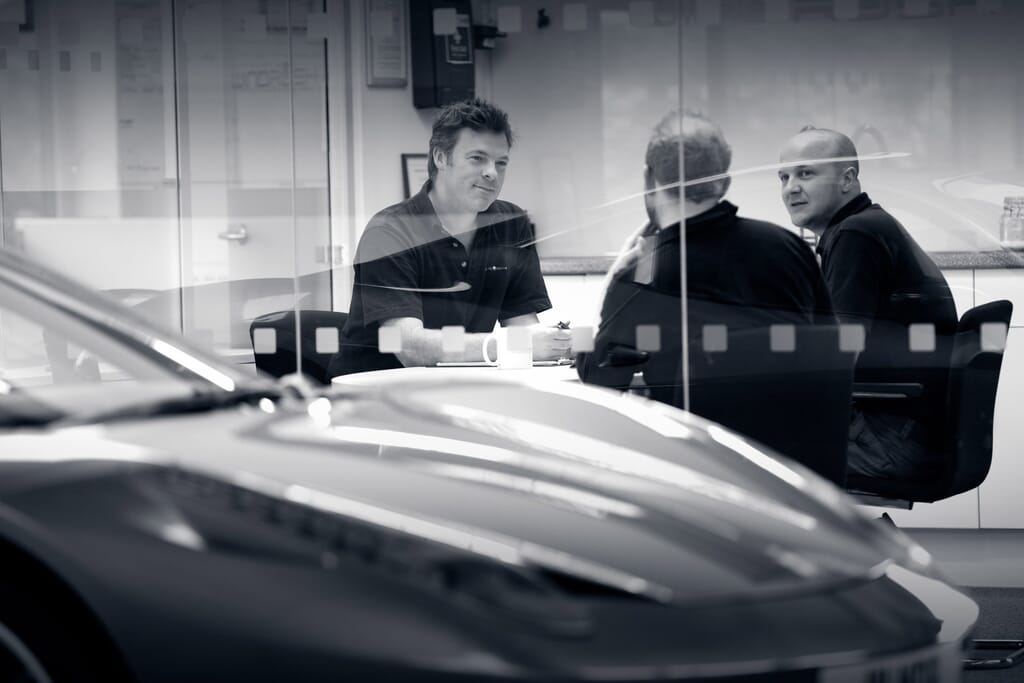 And sometimes, considers Alastair, the role is just about being a friendly face to clients who recognise him as a fellow enthusiast. "The beauty of it is that you actually end up getting to know these people quite well. There are some clients who just like to drop their cars – and that's absolutely fine. But there are also a lot who love the personal touch. One of the lovely things is that we never really talk about what they do professionally. Because this is their leisure time. Some of them have incredibly high-powered jobs, run multi-billion-pound businesses. But you would never know that – they come in wearing jeans and a t-shirt. I absolutely love that side of the job, making our clients feel relaxed. As I've said before, this is not a car business, it's a people business – the cars are just part of it."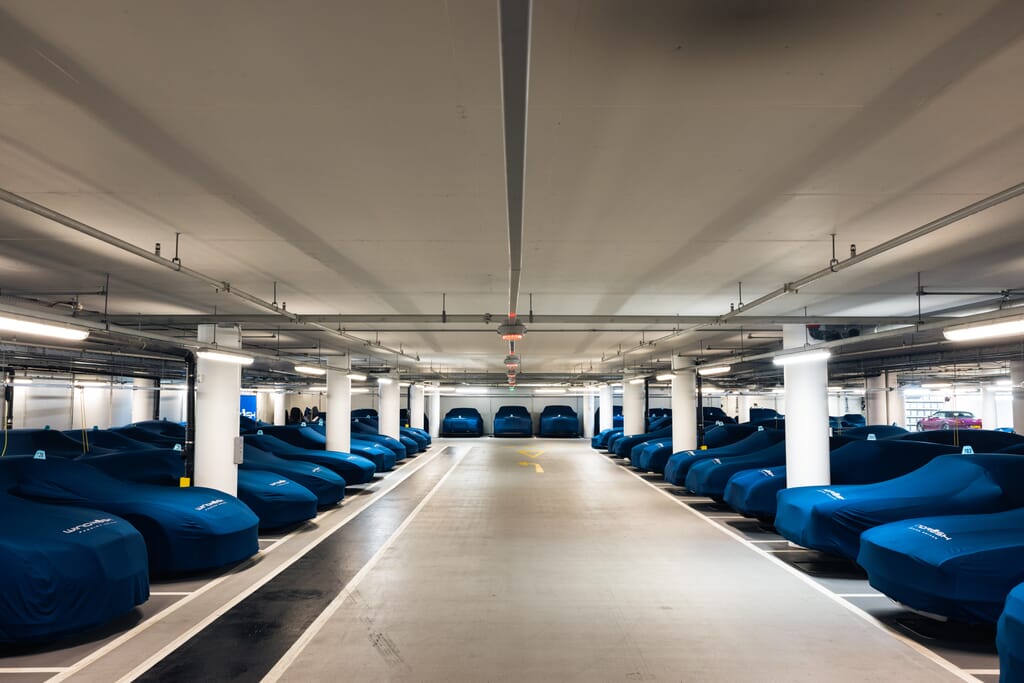 This is the Windrush way – and it's working. "When I joined in 2017, I think we had about 50 vehicles," says Alastair. "Now, it's over 200. We always strive to improve, we always want to do more, and our above and beyond approach is appreciated by our clients. Our refusal to rest on our laurels is just one of the reasons why we continue to expand our operation in London."
Drop the Windrush team an email to ask about our London car storage storage service. We're ready to assist you on info@windrushcarstorage.co.uk
As General Manager of Windrush's London car storage facility, Alastair Main is point man for some of the world's most discerning owners. Here, he talks us through the pleasures, challenges, twists and turns of an operation where anything can happen.