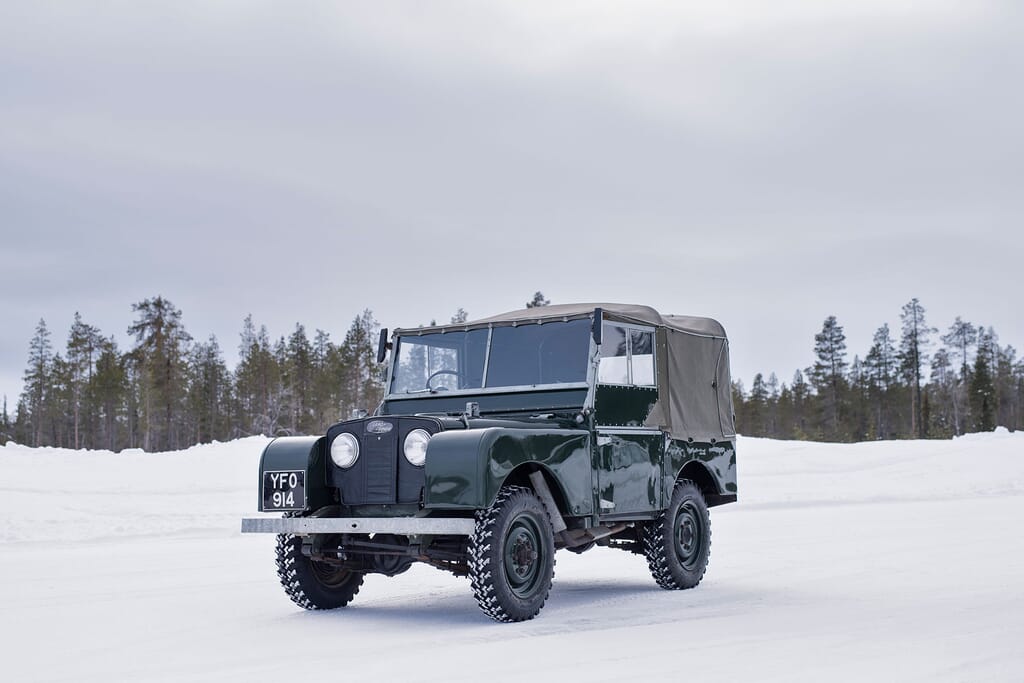 10 cool 4WD vehicles to get you through the snowy season in style, as chosen by Windrush's luxury car storage team.
Whether it's driving home for Christmas, or hopes to let it snow, let it snow, let it snow, this time of year conjures up a romantic vision of snowfall. Whilst the reality is a slushy mess of travel chaos, let's dare to dream of the perfect white Christmas, with snowballs, picturesque scenes and, of course, cars. Here, Windrush's long term car storage team presents 10 impossibly cool snowmobiles to get you through the festive season and beyond.
Jeep Wagoneer 1962-1991
The Jeep Wagoneer manages to do what few cars can by still being very cool, and favoured by the wealthy, long after its demise. Built-in various guises from the early 1960s to the beginning of the 1990s, with a 5.9 V8 throughout, it's famous for its iconic wood panelling, familiar rectangular shape and go-anywhere capability. Very sought after today, they are a plush way to navigate winter, and look very stylish while doing it.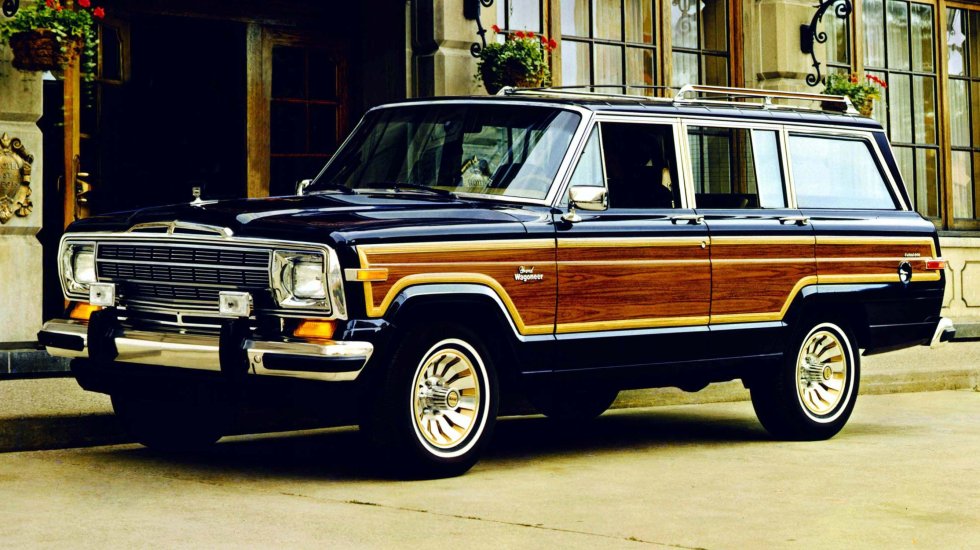 Land Rover Defender 1948-2015
The British-built Land Rover is the stuff of legend. Unstoppable off-road, classless, familiar and now more desired than ever. Whilst we have a new Defender to enjoy, prices of the original are on the rise – perhaps we don't know what we've got (had) until it's gone? With a range of trusty diesels and V8 petrol engines the Defender became better and better equipped as it aged but could never be classed as luxurious. The Best 4x4xFar? We think so.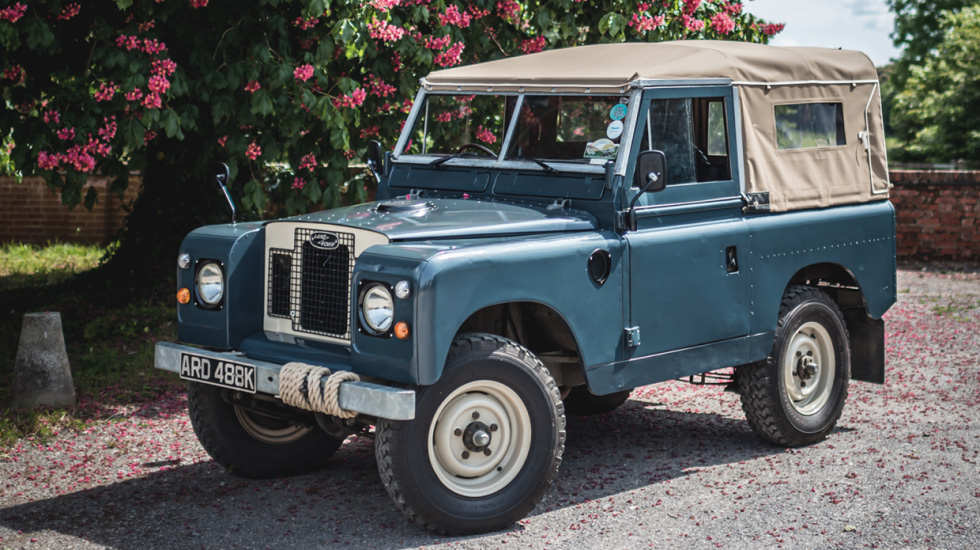 Range Rover (Suffix B) January-October 1973
The early Range Rover needs no introduction. A 3-door luxury version of a Land Rover, from a time when features such as carpets and headrests gave a high-end feel to a 4×4. But the Range Rover was more than that, truly capable off-road, but extremely good on it, it was as suited to a motorway blast as it was a rutted mud track. Suffix B cars featured many improvements over the more common Suffix A such as rear window wash-wipe, better sound deadening and more instrumentation.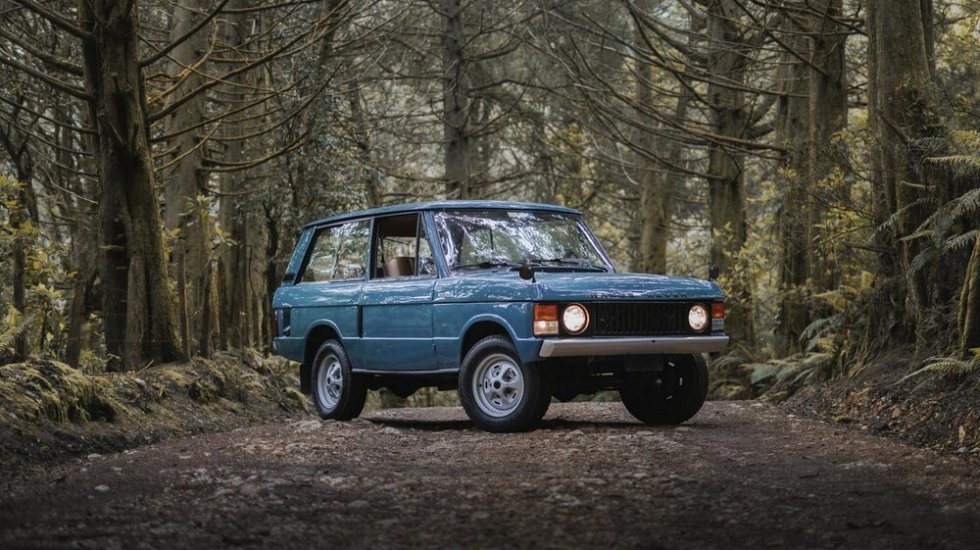 Mercedes-Benz G-Wagen 1979-date
The Mercedes-Benz G-Class, or G-Wagen (an abbreviation of Geländewagen) was originally developed as a military off-roader, but later in its life more luxurious models were added to the line. It remains one of the longest-produced vehicles in Mercedes history having been on sale for over 40 years, and while we love the later AMG models, with their large V8 engines, it's the earlier, unadorned models we'd choose for Christmas to truly celebrate the simple effectiveness the G-Wagen offers.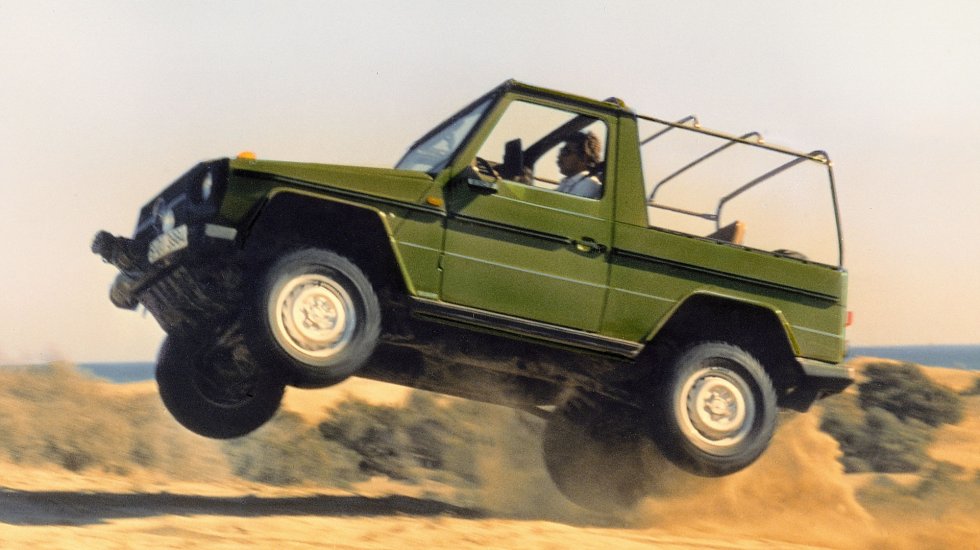 Lamborghini LM002 1986-1993
The Lamborghini LM002 (often called the Rambo Lambo) offered a high-revving 450bhp V12 from the Countach upfront and a huge 290-litre fuel tank to ensure deep pockets were required to simply fill it with fuel. Its bulk meant it was fast, but not Countach fast. The LM002 will accelerate from 0 to 60 mph in 7.7 seconds and has a top speed of 118 mph but, even so, it remains the most outrageous 4×4 vehicle ever made, and is exactly what you'd expect from Lamborghini. The current Lamborghini Urus will forever live in its shadows.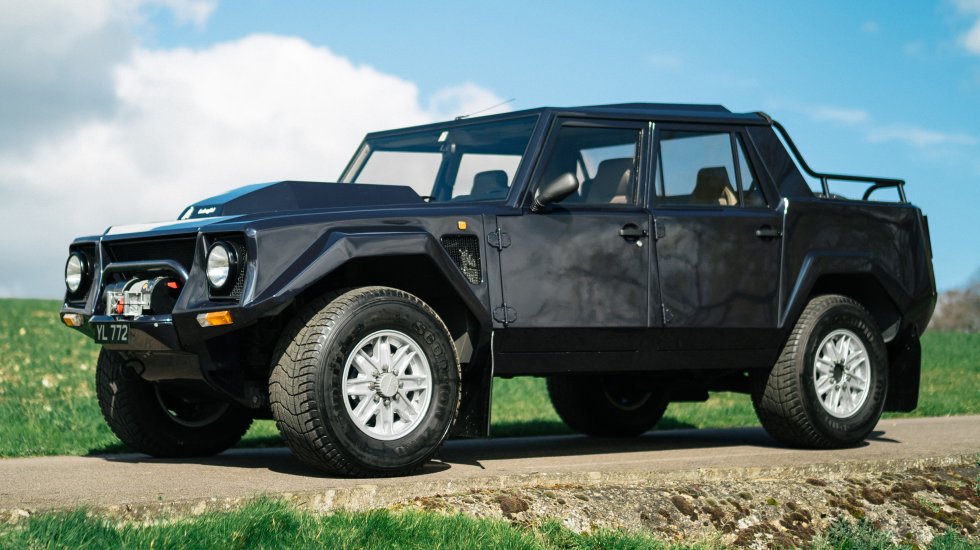 Saab 9-4X 2010-2011
The Swedes created an unlikely 4×4 shortly before the brand's demise in 2010 and it lasted only one year in production. Rarity alone makes it cool, despite its humble Cadillac SRX underpinnings, and any car fan would raise an inquisitive eyebrow should one arrive at the family Christmas gathering. In total, 819 were made, offered with a choice of two petrol V6 engines; a diesel engine for the European market was discussed, but never arrived.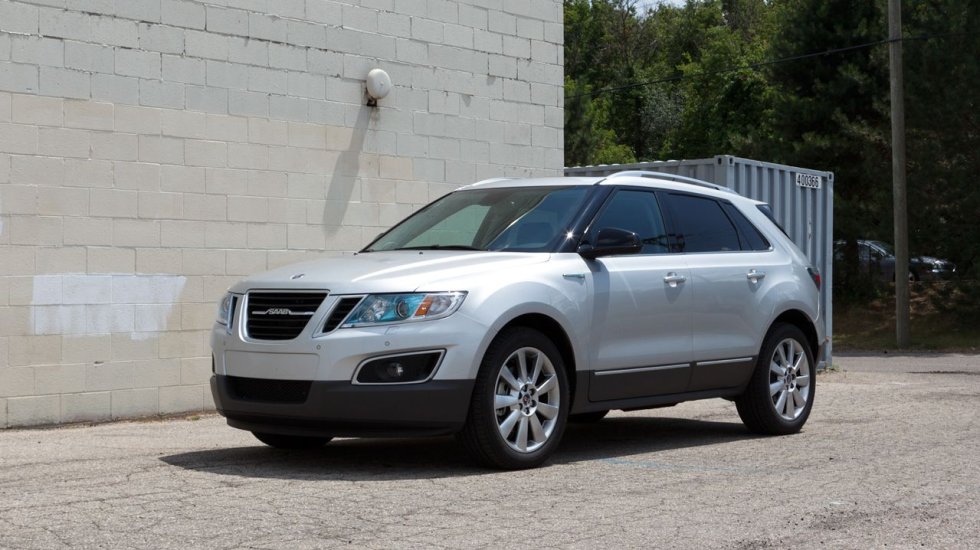 Jensen FF 1966-1971
The Jensen FF was released in 1966 and was the first production car with all-wheel drive; it was also the first production car with an anti-lock braking system. Jensen only sold 320 between 1966 and 1971 so again, its rarity makes it extra cool. Based on the Jensen Interceptor, FF stands for Ferguson Formula, an all-wheel drive system developed by Ferguson Research Ltd. The FF is 5 inches longer than the standard Interceptor, and heavier, but it retains the bulletproof 6.2 V8 engine.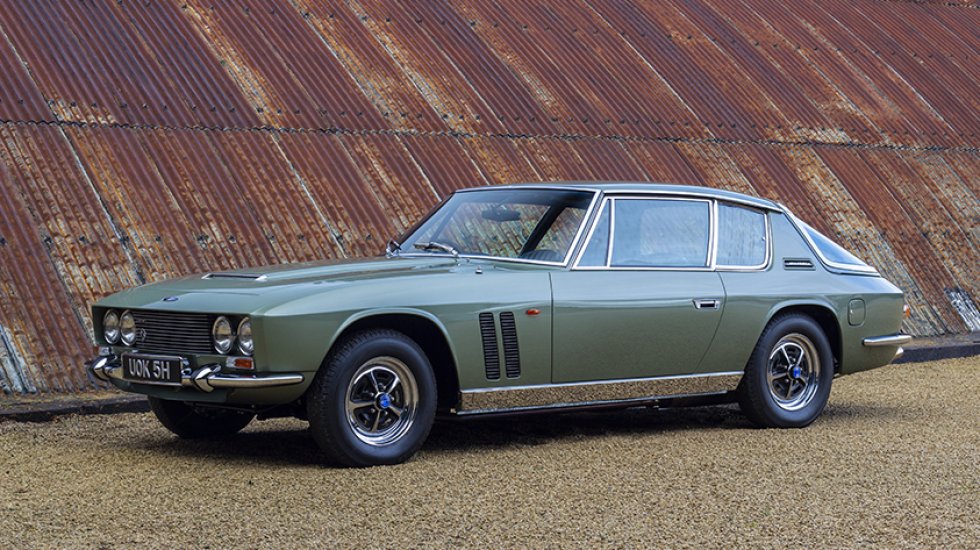 Audi Allroad V8 1999-2005
The Audi Allroad blends the practicality, and good looks, of the C5 variant of the Audi A6 Avant with off-road capability. Sure, you won't be troubling a Land Rover in it, but the raised ride height, body protection and chunky tyres with the Quattro 4WD system will get you further than expected. Choose the 4.2 V8, as we have, and you'll also get 300hp, 280lb-ft of torque, 0-62mph in 7.2 seconds and a top speed of 149mph.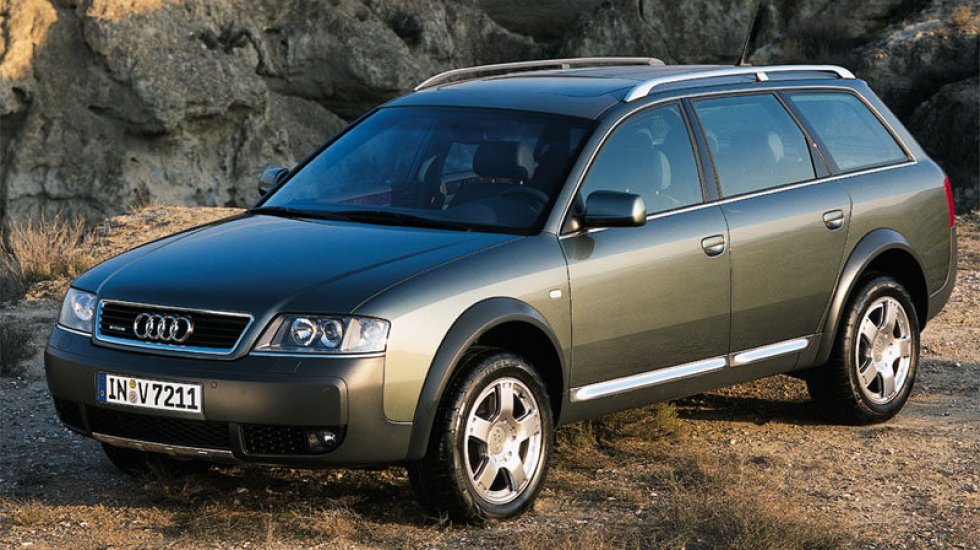 Subaru Forester 1997-2004
The first few generations of the Subaru Forester are the most interesting. Early cars offered estate car practicality with the proven Subaru reliability and 4WD traction, proving an instant hit with farmers and rural dwellers everywhere. Later versions offered performance to match the renowned Impreza with numerous fast models available across its lifetime, but each retained room for the family and the ability for some reasonable off-roading.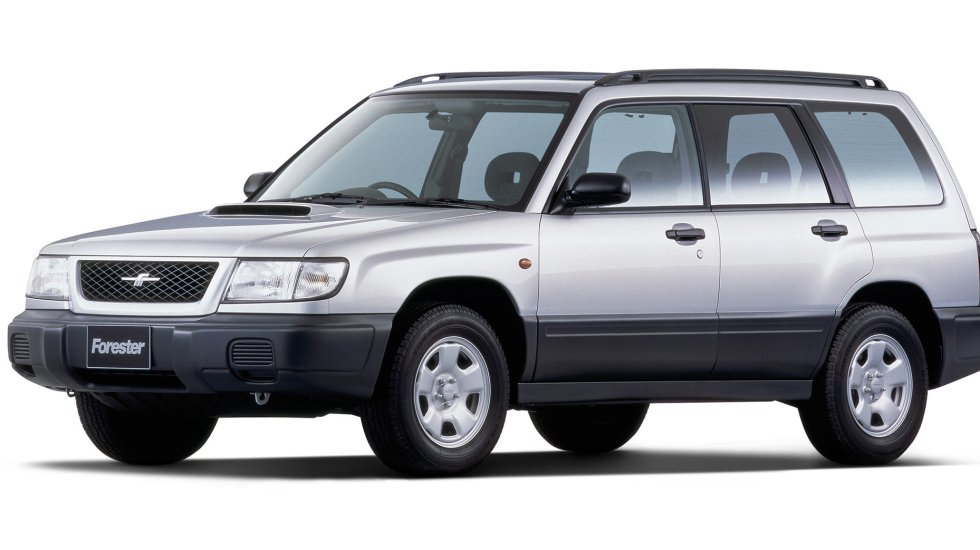 Porsche Cayenne Turbo S 2006-2010
When launched, the looks of the Porsche Cayenne were somewhat challenging, but we think it's maturing with age and now looks far less… striking. What it does offer is reasonable off-road ability (more than enough for winter snow) but, in Turbo S guise, it also has remarkable performance. The first-generation Turbo S was powered by a twin-turbo 4.5 V8 producing 514 hp and 530 lb⋅ft of torque. 0–60 mph took just 5.0 seconds, and the top speed was a heady 167 mph. In 2008 an updated 550 hp Turbo S model launched, with 0–60 mph in 4.7 seconds and 168 mph top speed.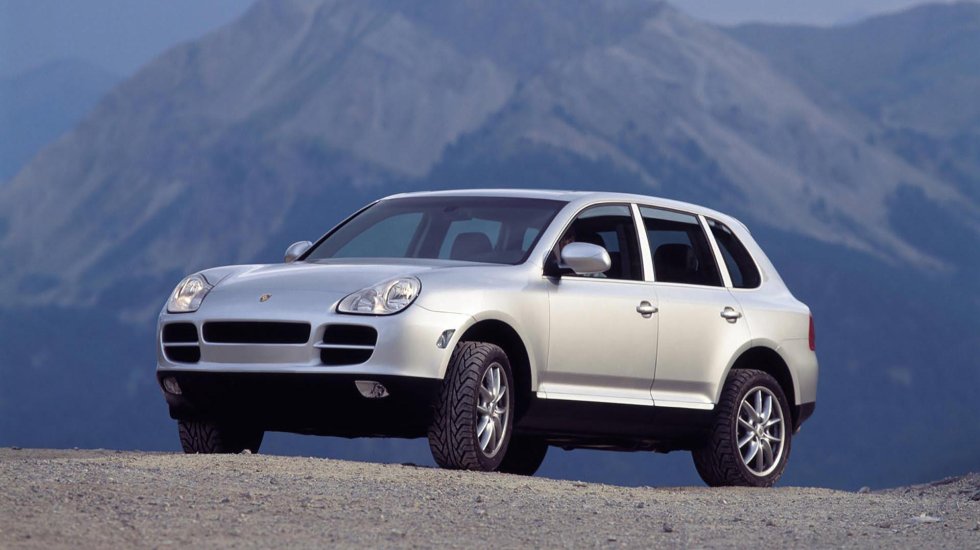 Choose Windrush classic car storage for a warm welcome
The weather outside might be frightful, but at Windrush classic car storage, your vehicle will always enjoy the optimum conditions. At our prestige car storage facilities in central London and the Cotswolds, we pride ourselves on giving every cherished vehicle the same care and attention to detail. It starts with the famous Windrush twelve-step induction process that ticks boxes you never even knew existed, and continues until you take back your keys and purr out of our premises with a car running better than ever.
From youngtimers to oldtimer classic cars, Windrush's luxury car storage service is tailored to your vehicle. Drop a line to the team on info@windrushcarstorage.co.uk
10 cool 4WD vehicles to get you through the snowy season in style, as chosen by Windrush's luxury car storage team. Whether it's driving home for Christmas, or hopes to let it snow, let it snow, let it snow, this time of year conjures up a romantic vision of snowfall. Whilst the reality is a slushy mess of travel chaos, let's dare to dream of the perfect white Christmas, with snowballs, picturesque scenes and, of course, cars. Here, Windrush's long term car storage team presents 10 impossibly cool snowmobiles to get you through the festive season and beyond. Jeep Wagoneer 1962-1991 The Jeep Wagoneer manages to do what few cars can by still being very cool, and favoured by the wealthy, long after its demise. Built-in various guises from the early 1960s to the beginning of the 1990s, with a 5.9 V8 throughout, it's famous for its iconic wood panelling, familiar rectangular shape and go-anywhere capability. Very sought after today, they are a plush way to navigate winter, and look very stylish while doing it. Land Rover Defender 1948-2015 The British-built Land Rover is the stuff of legend. Unstoppable off-road, classless, familiar and now more desired than ever. Whilst we have a new Defender to enjoy, prices of the original are on the rise – perhaps we don't know what we've got (had) until it's gone? With a range of trusty diesels and V8 petrol engines the Defender became better and better equipped as it aged but could never be classed as luxurious. The Best 4x4xFar? We think so. Range Rover (Suffix B) January-October 1973 The early Range Rover needs no introduction. A 3-door luxury version of a Land Rover, from a time when features such as carpets and headrests gave a high-end feel to a 4×4. But the Range Rover was more than that, truly capable off-road, but extremely good on it, it was as suited to a motorway blast as it was a rutted mud track. Suffix B cars featured many improvements over the more common Suffix A such as rear window wash-wipe, better sound deadening and more instrumentation. Mercedes-Benz G-Wagen 1979-date The Mercedes-Benz G-Class, or G-Wagen (an abbreviation of Geländewagen) was originally developed as a military off-roader, but later in its life more luxurious models were added to the line. It remains one of the longest-produced vehicles in Mercedes history having been on sale for over 40 years, and while we love the later AMG models, with their large V8 engines, it's the earlier, unadorned models we'd choose for Christmas to truly celebrate the simple effectiveness the G-Wagen offers. Lamborghini LM002 1986-1993 The Lamborghini LM002 (often called the Rambo Lambo) offered a high-revving 450bhp V12 from the Countach upfront and a huge 290-litre fuel tank to ensure deep pockets were required to simply fill it with fuel. Its bulk meant it was fast, but not Countach fast. The LM002 will accelerate from 0 to 60 mph in 7.7 seconds and has a top speed of 118 mph but, even so, it remains the most outrageous 4×4 vehicle ever made, and is exactly what you'd expect from Lamborghini. The current Lamborghini Urus will forever live in its shadows. Saab 9-4X 2010-2011 The Swedes created an unlikely 4×4 shortly before the brand's demise in 2010 and it lasted only one year in production. Rarity alone makes it cool, despite its humble Cadillac SRX underpinnings, and any car fan would raise an inquisitive eyebrow should one arrive at the family Christmas gathering. In total, 819 were made, offered with a choice of two petrol V6 engines; a diesel engine for the European market was discussed, but never arrived. Jensen FF 1966-1971 The Jensen FF was released in 1966 and was the first production car with all-wheel drive; it was also the first production car with an anti-lock braking system. Jensen only sold 320 between 1966 and 1971 so again, its rarity makes it extra cool. Based on the Jensen Interceptor, FF stands for Ferguson Formula, an all-wheel drive system developed by Ferguson Research Ltd. The FF is 5 inches longer than the standard Interceptor, and heavier, but it retains the bulletproof 6.2 V8 engine. Audi Allroad V8 1999-2005 The Audi Allroad blends the practicality, and good looks, of the C5 variant of the Audi A6 Avant with off-road capability. Sure, you won't be troubling a Land Rover in it, but the raised ride height, body protection and chunky tyres with the Quattro 4WD system will get you further than expected. Choose the 4.2 V8, as we have, and you'll also get 300hp, 280lb-ft of torque, 0-62mph in 7.2 seconds and a top speed of 149mph. Subaru Forester 1997-2004 The first few generations of the Subaru Forester are the most interesting. Early cars offered estate car practicality with the proven Subaru reliability and 4WD traction, proving an instant hit with farmers and rural dwellers everywhere. Later versions offered performance to match the renowned Impreza with numerous fast models available across its lifetime, but each retained room for the family and the ability for some reasonable off-roading. Porsche Cayenne Turbo S 2006-2010 When launched, the looks of the Porsche Cayenne were somewhat challenging, but we think it's maturing with age and now looks far less… striking. What it does offer is reasonable off-road ability (more than enough for winter snow) but, in Turbo S guise, it also has remarkable performance. The first-generation Turbo S was powered by a twin-turbo 4.5 V8 producing 514 hp and 530 lb⋅ft of torque. 0–60 mph took just 5.0 seconds, and the top speed was a heady 167 mph. In 2008 an updated 550 hp Turbo S model launched, with 0–60 mph in 4.7 seconds and 168 mph top speed. Choose Windrush classic car storage for a warm welcome The weather outside might be frightful, but at Windrush classic car storage, your vehicle will always enjoy the optimum conditions. At our prestige car storage facilities in central London and the Cotswolds, we pride ourselves on giving every cherished vehicle the same care and attention to detail. It starts with the famous Windrush twelve-step induction process that ticks boxes you never even knew existed, and continues until you take back your keys and purr out of our premises with a car running better than ever. From youngtimers to oldtimer classic cars, Windrush's luxury car storage service is tailored to your vehicle. Drop a line to the team on info@windrushcarstorage.co.uk