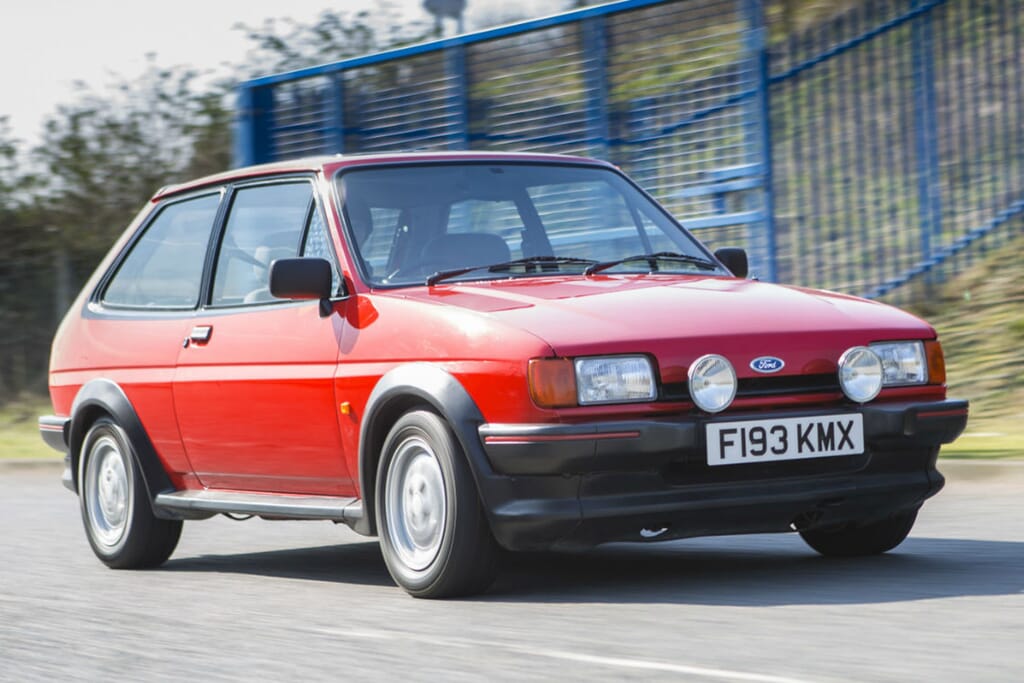 It was acceptable in the '80s – the Windrush classic car storage team looks back on our favourite models from the golden era of the hot hatch, and wonders if we'll ever see such purity again.
It's fair to say that some of the magic has been lost in the hot hatch market. Small cars are now rather large, and the fast versions of hatchbacks are now laden with tech, while some come befitted with vulgar body additions and power is at the levels where 4WD is essential, not just a desirable option.
It wasn't always this way. Back in the '80s, hot hatchbacks were small, light and agile, while power was modest but adequate. Unless you knew your cars, most offered pace with discretion (a small GTI badge being the only clue as to the prowess contained within).
As such, while we love all hot hatches at Windrush classic car storage, we've taken the liberty of choosing our favourites from that golden age. They were acceptable in the '80s – and remain very agreeable today.
VW Golf GTI Mk2
The Mk1 Golf GTI is arguably the king of hot hatches but we can all appreciate the wonderful Mk2, which having been favoured by the 'yuppie' generation is now as celebrated as the original. Refined and fast, especially in 16-valve guise, with BBS wheels and wider arches that shouted performance (though they're positively discreet in today's world), this GTI became a truly desirable hatchback.
Renault 5 GT Turbo
There had been a number of Fast 5s before it, including the lairy Turbo 2, but the GT Turbo brought turbocharging to the masses via your local Renault showroom. The 1.4-litre engine provided 120bhp and 0-62mph in 7.5 seconds. It too offered wide wheel arches, wheel arch extensions and a bodykit that didn't hide its intentions. A handful on the limit, it offered excitement to those brave enough to own one.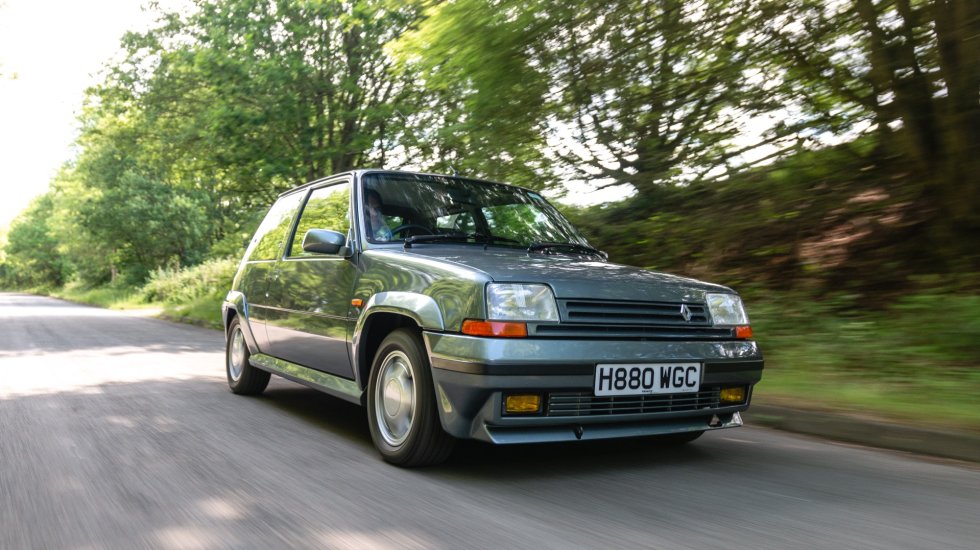 Peugeot 205 GTi
The handsome Peugeot is held in as high regard as the Mk1 Golf GTI: both are undeniable hot hatch icons. The 1.9 was the most sought after, despite many saying the 1.6 offered a sweeter drive, with its 130bhp and 0-62mph dash in 7.8 seconds – just over a second behind a BMW M3 of the time. Rare today, prices for a good one have risen sharply in recent years.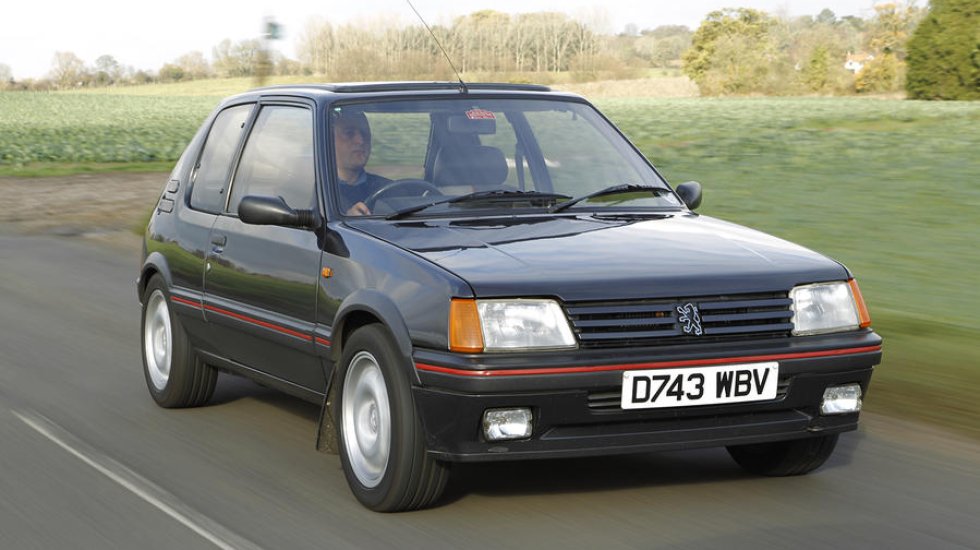 Ford Escort RS Turbo S1
Turbo was the ultimate status symbol in the '80s, and any car that had one usually came with a large TURBO badge to make sure everyone knew. The Escort RS Turbo offered 132bhp from a turbocharged 1.6-litre engine, kept in line by a viscous coupling-based limited slip differential. A bodykit, spoiler, big wheels and Recaro seats added the racy touches to complete the package.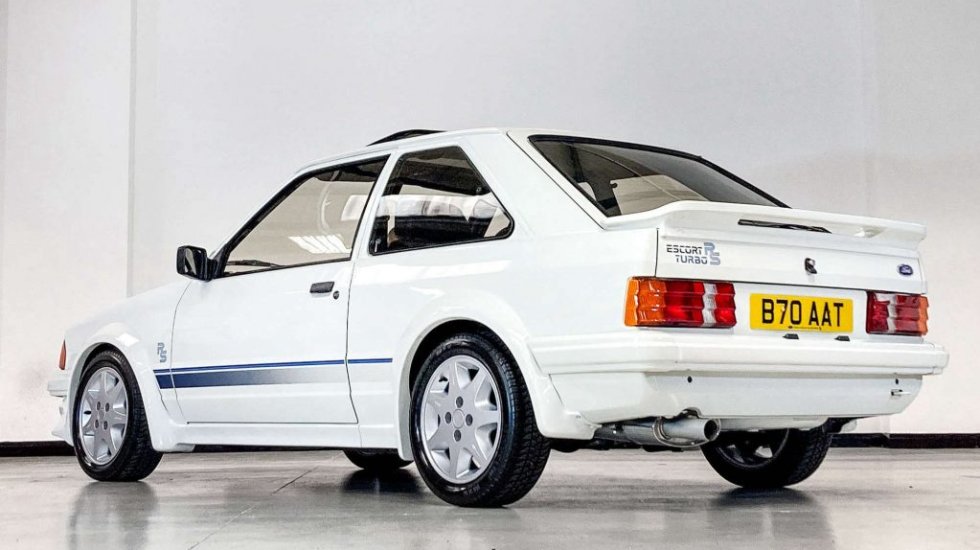 Lancia Delta Integrale
Group A rallying homologation insisted manufacturers produce 5,000 road versions of their rally cars, and that's how the road-going Lancia Delta Integrale came to be. Four-wheel drive and a 212hp 2.0-litre turbocharged engine gave supercar performance to match its outrageous looks. The Delta won six consecutive World Rally Constructors' championship wins, and three driver's titles.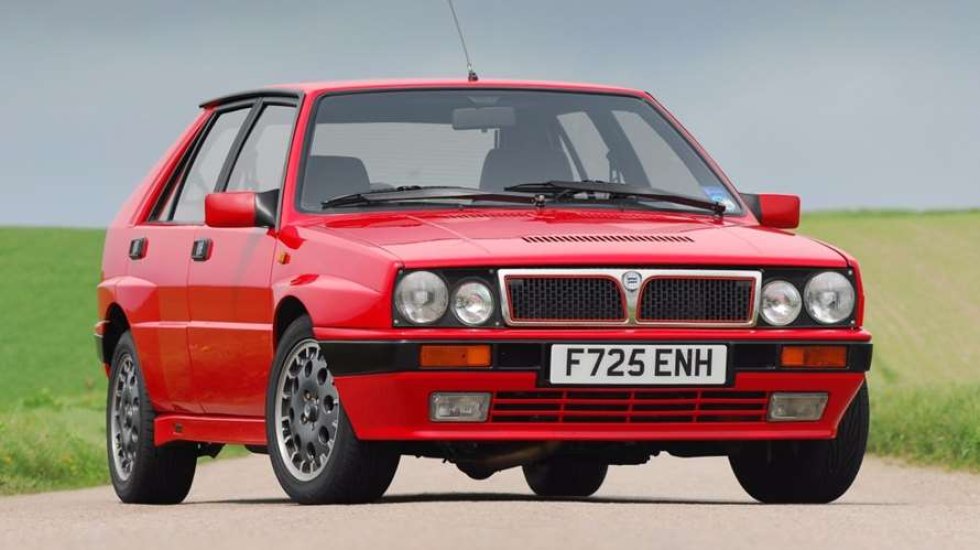 Vauxhall Astra GTE
Think of an Astra GTE and it'll always be white. An all-white GTE is peak '80s, but looked so right, despite everything (including the wheels) being painted in it. A fast Vauxhall was always a revvy, fast affair and the GTE was no different, with as much as 150hp in later 16-valve guise. The Astra offered a grown-up driving experience, and while it may not have offered the white-knuckle ride of some rivals, none could travel ground faster.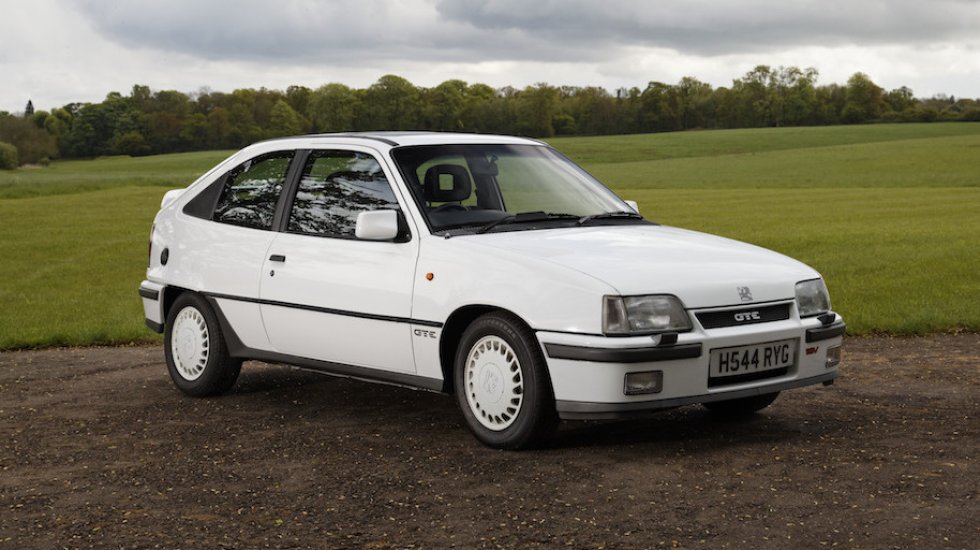 Ford Fiesta XR2
One of the most memorable fast Fords has to be the Fiesta XR2. Its pepper-pot alloy wheels, additional spotlights and the big wheel arches were the stuff of dreams for most young drivers at the time. Both the Mk1 and Mk2 offered less than 100hp from a 1.6-litre engine, meaning the XR2 offered more show than go, but that didn't stop it being a huge seller and a car many of us would like to own today.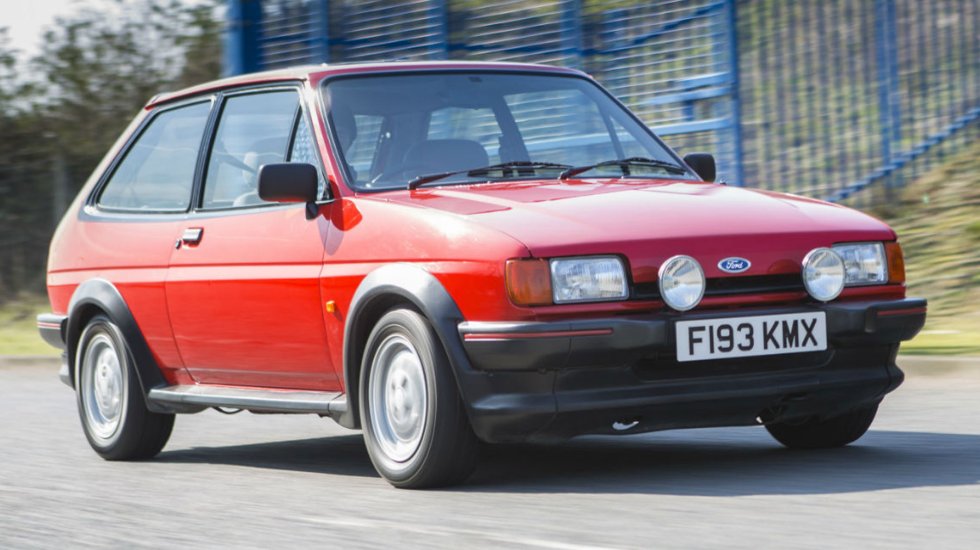 Prestige car storage for hot hatches, supercars, classics and beyond
We've told you our eight favourite '80s hot hatches, but at Windrush, we cherish every vehicle that visits our luxury car storage. And once you've experienced the attention to detail we offer at our twin facilities in the Cotswolds and Central London, you'll never store your car anywhere else.
At Windrush, our classic car storage solution is as individual as your vehicle. After a twelve-step induction programme, your car will settle into its own dehumidified, climate-controlled indoor storage bay, protected by round-the-clock security, plus twice-daily checks and battery and drip tray inspections every week. For our long term car storage customers, we'll look at the bigger picture, too, with a deep maintenance assessment every 60 days.
From '80s hot hatch to youngtimer classic, Windrush is the UK's best long term car storage solution. Contact the team on info@windrushcarstorage.co.uk
It was acceptable in the '80s – the Windrush classic car storage team looks back on our favourite models from the golden era of the hot hatch, and wonders if we'll ever see such purity again. It's fair to say that some of the magic has been lost in the hot hatch market. Small cars are now rather large, and the fast versions of hatchbacks are now laden with tech, while some come befitted with vulgar body additions and power is at the levels where 4WD is essential, not just a desirable option. It wasn't always this way. Back in the '80s, hot hatchbacks were small, light and agile, while power was modest but adequate. Unless you knew your cars, most offered pace with discretion (a small GTI badge being the only clue as to the prowess contained within). As such, while we love all hot hatches at Windrush classic car storage, we've taken the liberty of choosing our favourites from that golden age. They were acceptable in the '80s – and remain very agreeable today. VW Golf GTI Mk2 The Mk1 Golf GTI is arguably the king of hot hatches but we can all appreciate the wonderful Mk2, which having been favoured by the 'yuppie' generation is now as celebrated as the original. Refined and fast, especially in 16-valve guise, with BBS wheels and wider arches that shouted performance (though they're positively discreet in today's world), this GTI became a truly desirable hatchback. Renault 5 GT Turbo There had been a number of Fast 5s before it, including the lairy Turbo 2, but the GT Turbo brought turbocharging to the masses via your local Renault showroom. The 1.4-litre engine provided 120bhp and 0-62mph in 7.5 seconds. It too offered wide wheel arches, wheel arch extensions and a bodykit that didn't hide its intentions. A handful on the limit, it offered excitement to those brave enough to own one. Peugeot 205 GTi The handsome Peugeot is held in as high regard as the Mk1 Golf GTI: both are undeniable hot hatch icons. The 1.9 was the most sought after, despite many saying the 1.6 offered a sweeter drive, with its 130bhp and 0-62mph dash in 7.8 seconds – just over a second behind a BMW M3 of the time. Rare today, prices for a good one have risen sharply in recent years. Ford Escort RS Turbo S1 Turbo was the ultimate status symbol in the '80s, and any car that had one usually came with a large TURBO badge to make sure everyone knew. The Escort RS Turbo offered 132bhp from a turbocharged 1.6-litre engine, kept in line by a viscous coupling-based limited slip differential. A bodykit, spoiler, big wheels and Recaro seats added the racy touches to complete the package. Lancia Delta Integrale Group A rallying homologation insisted manufacturers produce 5,000 road versions of their rally cars, and that's how the road-going Lancia Delta Integrale came to be. Four-wheel drive and a 212hp 2.0-litre turbocharged engine gave supercar performance to match its outrageous looks. The Delta won six consecutive World Rally Constructors' championship wins, and three driver's titles. Vauxhall Astra GTE Think of an Astra GTE and it'll always be white. An all-white GTE is peak '80s, but looked so right, despite everything (including the wheels) being painted in it. A fast Vauxhall was always a revvy, fast affair and the GTE was no different, with as much as 150hp in later 16-valve guise. The Astra offered a grown-up driving experience, and while it may not have offered the white-knuckle ride of some rivals, none could travel ground faster. Ford Fiesta XR2 One of the most memorable fast Fords has to be the Fiesta XR2. Its pepper-pot alloy wheels, additional spotlights and the big wheel arches were the stuff of dreams for most young drivers at the time. Both the Mk1 and Mk2 offered less than 100hp from a 1.6-litre engine, meaning the XR2 offered more show than go, but that didn't stop it being a huge seller and a car many of us would like to own today. Prestige car storage for hot hatches, supercars, classics and beyond We've told you our eight favourite '80s hot hatches, but at Windrush, we cherish every vehicle that visits our luxury car storage. And once you've experienced the attention to detail we offer at our twin facilities in the Cotswolds and Central London, you'll never store your car anywhere else. At Windrush, our classic car storage solution is as individual as your vehicle. After a twelve-step induction programme, your car will settle into its own dehumidified, climate-controlled indoor storage bay, protected by round-the-clock security, plus twice-daily checks and battery and drip tray inspections every week. For our long term car storage customers, we'll look at the bigger picture, too, with a deep maintenance assessment every 60 days. From '80s hot hatch to youngtimer classic, Windrush is the UK's best long term car storage solution. Contact the team on info@windrushcarstorage.co.uk